Singer Ciara announced on Instagram Monday night that she and her husband, Seattle Seahawks quarterback Russell Wilson, were expecting a child.
She timed the announcement to her birthday, writing that she "received an abundance of love from friends and family," but that she was "excited to finally share one of the Greatest Gifts of All that God could give."
But even while they were dating, they became famous as a celebrity It couple, known as much for their sleek red carpet looks as their commitment to community service.
The couple stirred up a bit of controversy when Wilson said during an interview that he and Ciara would not have sex until they were married, prompting a shady response from Ciara's former beau, rapper Future, with whom she has a child.
A few people on Twitter had ~ thoughts and feelings ~ about the fact that Ciara announced her pregnancy three months after she married Wilson.

But those comments were quickly shut down.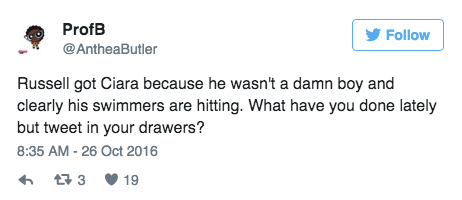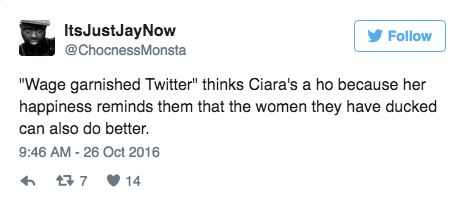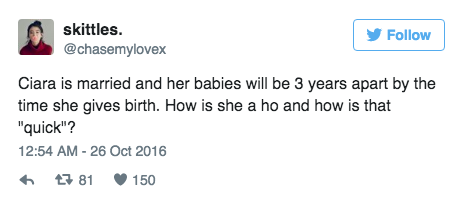 For the most part, fans were happy about Ciara and Russell's upcoming addition to the Wilson clan.