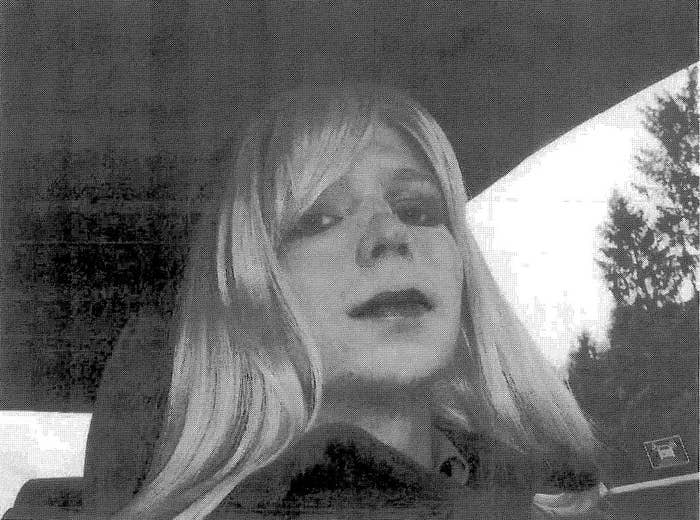 Chelsea Manning, a former soldier who is serving a 35-year prison sentence for violating the Espionage Act, remained under close observation Monday after attempting suicide last week, her attorney said.
Nancy Hollander, the lead attorney on Manning's defense team, said in a statement to BuzzFeed News that she was finally able to speak with her client after more than a week of no access.

After not connecting with Chelsea for over a week, we were relieved to speak with her this morning. Though she would have preferred to keep her private medical information private, and instead focus on her recovery, the government's gross breach of confidentiality in disclosing her personal health information to the media has created the very real concern that they may continue their unauthorized release of information about her publicly without warning. Due to these circumstances, Chelsea Manning requested that we communicate with the media and her friends and supporters on her behalf.

Last week, Chelsea made a decision to end her life. Her attempt to take her own life was unsuccessful. She knows that people have questions about how she is doing and she wants everyone to know that she remains under close observation by the prison and expects to remain on this status for the next several weeks. For us, hearing Chelsea's voice after learning that she had attempted to take her life last week was incredibly emotional. She is someone who has fought so hard for so many issues we care about and we are honored to fight for her freedom and medical care.
Hollander had said on Friday that Army doctors had recommended against Manning accepting any calls.
Manning had been serving out her sentence at the U.S. Disciplinary Barracks at Fort Leavenworth, Kansas, when she was taken to the hospital early Tuesday, according to CNN, which cited U.S. Army spokesman Colonel Patrick Seiber.
"We're shocked and outraged that an official at Leavenworth contacted the press with private confidential medical information about Chelsea Manning, yet no one at the Army has given a shred of information to her legal team," Hollander said in a statement to BuzzFeed News.
The month after her July 2013 conviction for violating the Espionage Act and other laws in relation to leaking thousands of classified documents to WikiLeaks, Manning announced she would live the rest of her life as a woman. The Army eventually agreed to supply her with hormone transition therapy.