Car Bomb Explodes In Nigeria Near President's Re-Election Rally
The explosion took place in the northeastern city of Gombe, killing at least three and injuring 18 people. It is the city's second attack in three days.
A car bomb exploded Monday in a stadium parking lot shortly after incumbent President Goodluck Jonathan left a campaign rally, BBC News reports.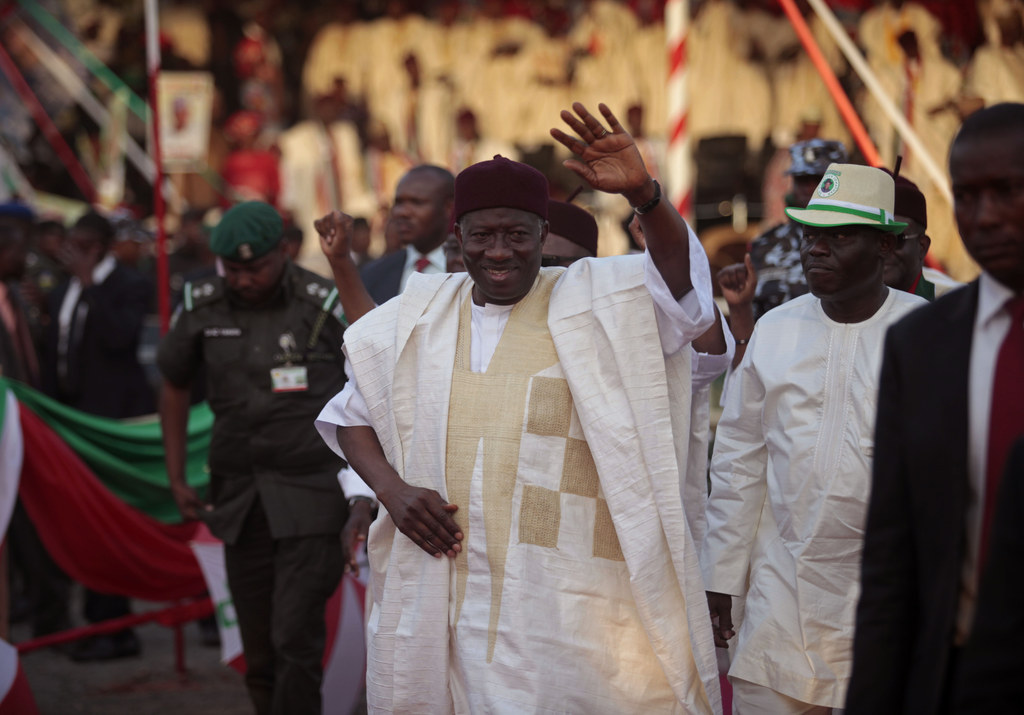 Two days earlier, a similar blast occurred in Gombe, killing at least five people.
Boko Haram has not been officially pegged to the attacks, though BBC News suggests that the Islamic militant group has "stepped up its attacks in the run-up to the contest."
Mohammed Bolari attended the event in Gombe, and told AFP that President Jonathan "had just passed the parking lot and we were trailing behind his convoy when the explosion happened."
Nigeria will hold its presidential elections on Feb. 14. President Jonathan is running for a second term against Muhammadu Buhari, a former general for whom Gombe has been considered a stronghold.