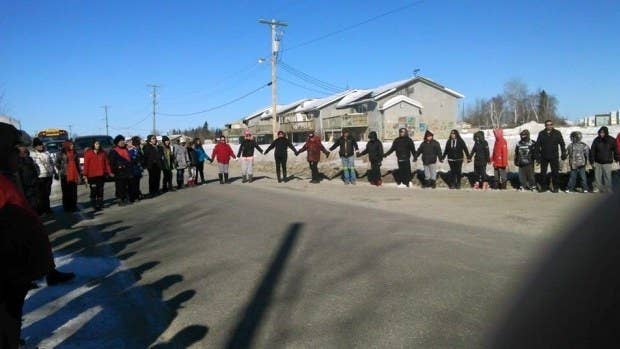 An Indigenous tribe in Canada on Wednesday declared a state of emergency after six people committed suicide in the community since December 2015, and 140 other suicide attempts were made in the past two weeks.
An official from the Cross Lake First Nation — who belong to the Indigenous, self-governing Pimicikamak group — told CTV News that health workers on the reserve could "no longer cope." The overnight shift at the nursing center has only been staffed with two people at a time.
"My people have been traumatized by this sequence of events," Cross Lake Nation executive council member David Lee Roy Muswaggon told BuzzFeed News. "The Crown has failed to live up to its responsibilities."
He added that this is not the first time the Indigenous group has issued a state of emergency related to suicide or mental health. Similar calls were made in the 1980s and again in 1999, he said.
The Cross Lake reservation, which houses 5,385 people, is located about 310 miles north of Winnipeg. The unemployment rate hovers around 80%, Cross Lake Nation acting chief Shirley Robinson said.
Robinson's 33-year-old cousin, a mother of three, was the sixth person in the recent cluster to commit suicide, according to CTV.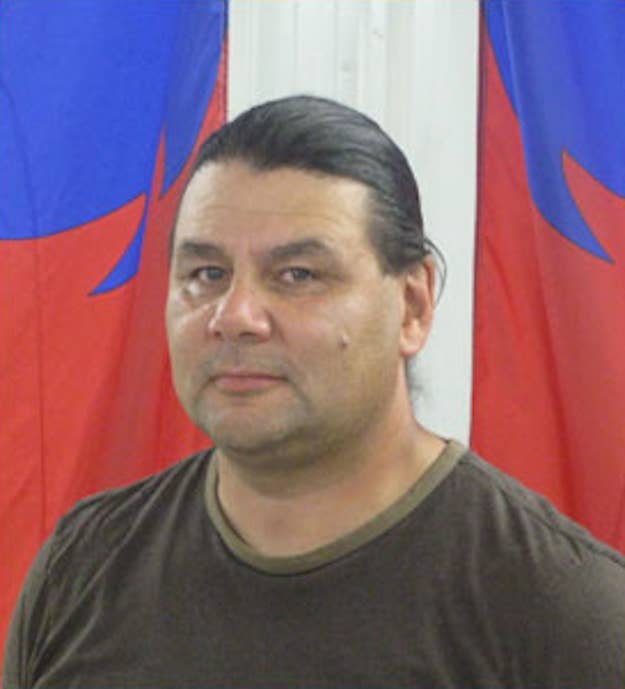 Following the announcement of the state of emergency, details began to emerge about the other victims.
In addition to Robinson's cousin, three of the the six people who committed suicide since Dec. 12, 2015, were teenagers; two of them were living in child or family service care at the time, according to a Canadian Broadcasting Corporation (CBC) report.
Other victims included a homeless woman in her 20s, and a Cross Lake tribe member who had been living off the reserve at the time of his death, CBC reported.
Robinson told the CBC that approximately 170 students were on a suicide watch list.
"We've been using clergy. We've been using our local elders. We've been using our local nurses and doctors," she said. "It's been very difficult for everyone."
Muswaggon told BuzzFeed News that the government on Friday sent a mental health team to the reserve to assist the already-existing crews in trauma care.
But he also expressed concern over the long-term commitment to eradicating suicide in his community.

"What my people do not want is that once the government feels it has a handle on the issue, they halt the assistance," he said, noting mental health assistance was need to address the symptoms behind suicide attempts.
Aboriginal Affairs Minister Eric Robinson said that underlying issues of poverty, overcrowded housing, and recurring abuse were crucial to enacting change, according to CTV.
"Once those things are dealt with," he said, "it gives a sense of pride back to the indigenous people of his province."
BuzzFeed News has reached out to the federal Indigenous and Northern Affairs office for comment.