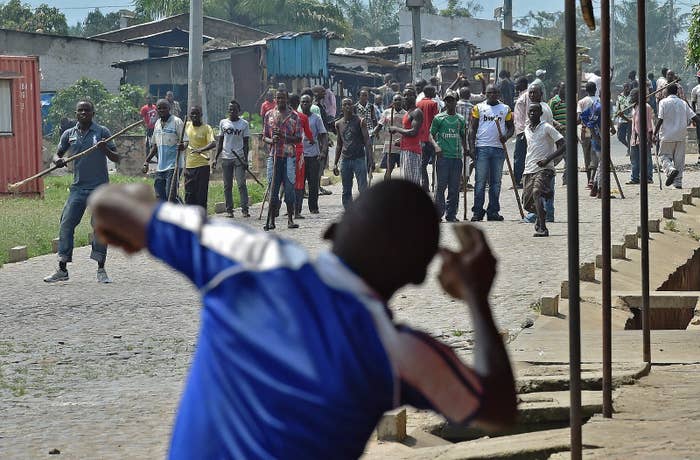 NAIROBI — Human Rights Watch (HRW) has accused the Burundi government of beating and jailing people it thinks will vote against a constitutional amendment that would allow the country's current president to potentially serve until 2034.
Two people have died as a direct consequence of the proposed referendum, the report says.
Since President Pierre Nkurunziza proposed the referendum last December, HRW has recorded 19 cases of abuse, ranging from public beatings — some of which have resulted in death — to arbitrary jail terms.
The report, released Tuesday, found that most of the acts of intimidation against civilians have been dealt by the youth-led arm of the ruling party, called the Imbonerakure.
"There is little doubt that the upcoming referendum will be accompanied by more abuses," said Ida Sawyer, Human Rights Watch Central Africa director. "Burundian officials and the Imbonerakure are carrying out violence with near-total impunity to allow Nkurunziza to entrench his hold on power."
Nkurunziza, who has served as the president of Burundi since 2005, announced his campaign for a constitutional referendum on Dec. 12, 2017. Burundi law currently allows a president two terms, each lasting five years. But in 2015, Nkurunziza ran for and won a highly disputed third term that sparked deadly protests across the country, leaving at least 1,200 people dead and causing more than 400,000 to flee.
Burundians will head to the polls May 17 to vote on the referendum. If it passes, term limits would be reset and extended from a five-year period to seven, meaning that if Nkurunziza ran for president and won reelection, he could remain head of state until 2034.
Nkurunziza described the referendum as an improvement to the constitution in his December speech and warned people who considered opposing it, calling them troublemakers bent on hurting the country's progress.
Since then, at least 19 people have been targeted by the ruling party and the Imbonerakure on suspicion of inciting others to vote against the referendum.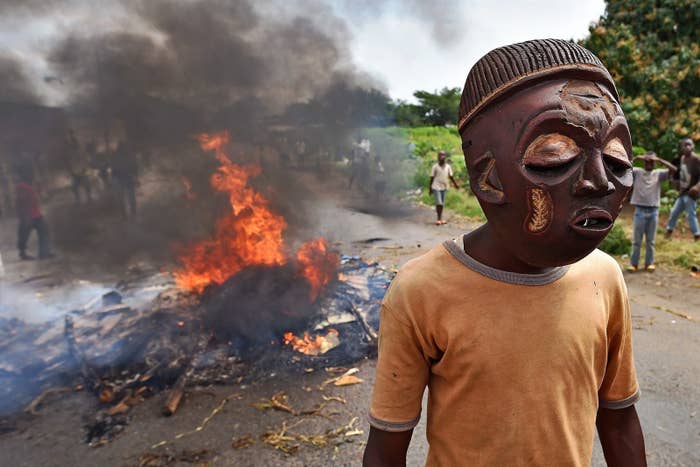 One Burundian, a 20-year-old farmer and member of the main opposition party, told HRW that he was beaten up after talking to a friend about the referendum at a bar in the northern region of the country near the border with Rwanda.

"We both agreed that we were going to vote against changing the constitution," he said.
An Imbonerakure member overheard their conversation and called for backup. "Six Imbonerakure then came to the bar and beat us with sticks before taking us to the jail," the farmer said.
One of the primary means by which the ruling party singles out people to intimidate is by asking for proof that they have registered to vote in the May referendum. Those who are unable to show their receipts have regularly been beaten or jailed, HRW says.
A witness to such an incident said they saw the Imbonerakure demand registration receipts from an opposition party leader and beat him to death when he resisted.
"The Imbonerakure went to his house around 10:30 p.m. and asked for the receipt," the witness said. "He refused to show it to them. The Imbonerakure then pulled him out of his house and started to beat him. As they were beating him, they kept asking for the receipt. He said he had registered, but they did not care by then. He died on the spot."
Burundi is still recovering from a brutal civil war that lasted from 1993 to 2005 and left as many as 300,000 people dead. As the only president the country has known since the civil war ended, Nkurunziza's rule has been marred by his third term. Many fear that the violent measures taken against people who are against the referendum could plunge the country into yet another conflict.
"The government has carried out widespread abuse of Burundians over the past three years, since President Nkurunziza announced his bid for a controversial third term, and now the government wants to force the population to prolong his rule even further," Sawyer said. "The referendum campaign seems likely to bring even more crimes against the population."