Trump supporters are calling for a boycott of the award-winning Broadway musical Hamilton after a cast member made an impassioned speech to Vice President-elect Mike Pence following a performance he attended Friday night.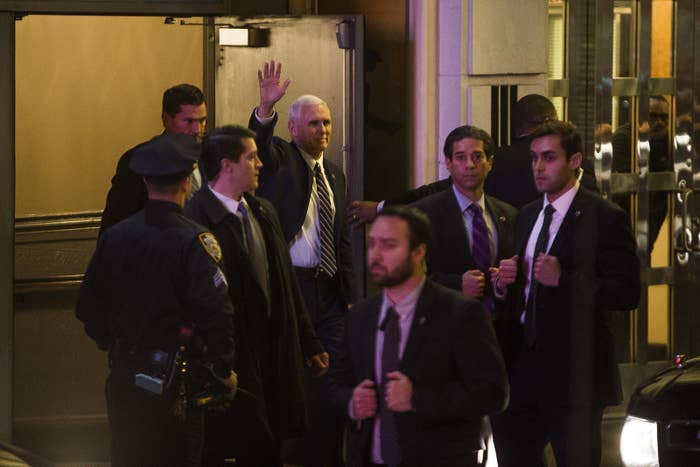 Just as Pence appeared to have been leaving during the curtain call, actor Brandon Victor Dixon, who plays Aaron Burr in the show, asked him to stay and "hear us just a few more moments."
"We, sir — we are the diverse America who are alarmed and anxious that your new administration will not protect us, our planet, our children, our parents, or defend us, or uphold our inalienable rights," Dixon said.
In a speech reportedly written by show creator Lin-Manuel Miranda, director Tommy Kail, producer Jeffrey Seller, and the rest of the cast, Dixon added, "But we truly hope that this show has inspired you to uphold our American values and to work on behalf of all of us."
Once the news broke, people on Twitter began calling for a boycott of the show, which has won a Pulitzer Prize and Tony Awards.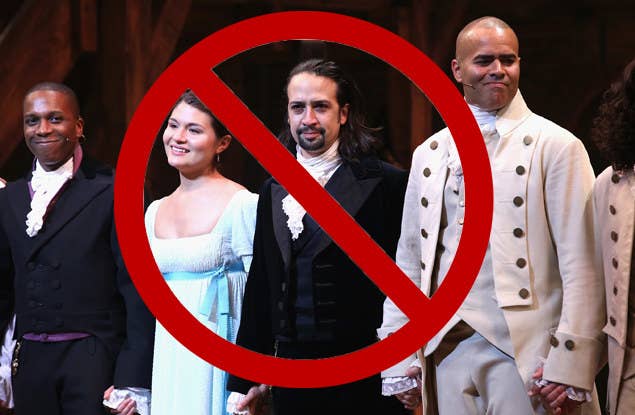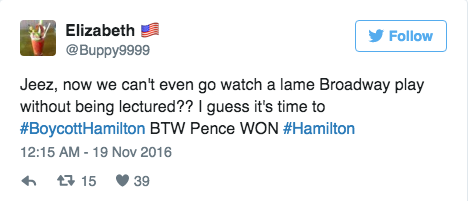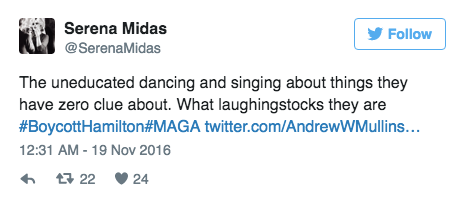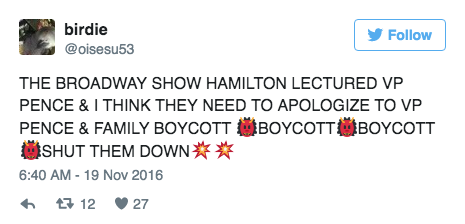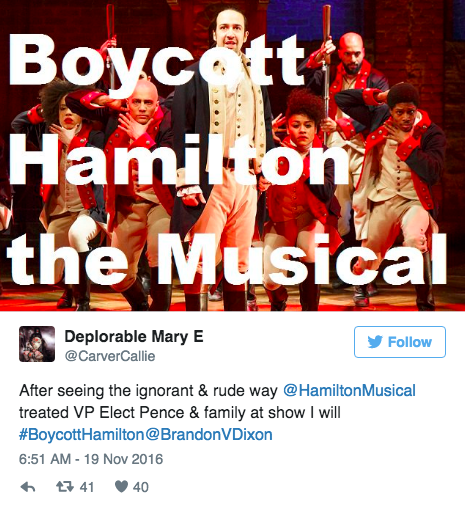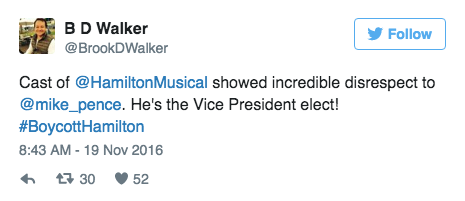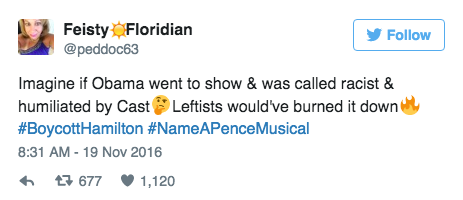 Some called for Trump supporters to sell their tickets to the show, which has a months-long wait list.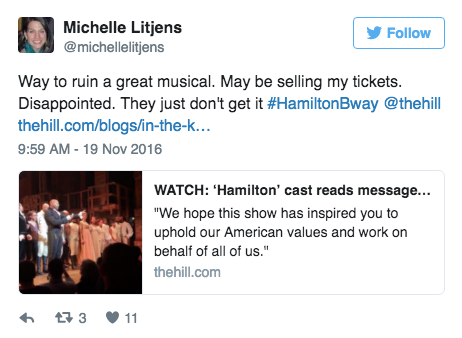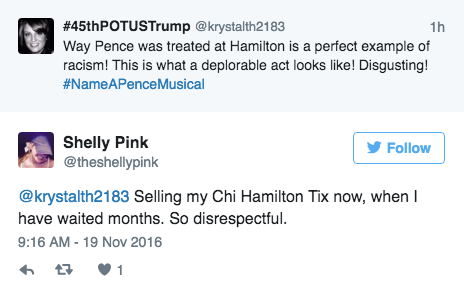 But others pointed out the difficulty involved in boycotting a show that is sold out until August 2017.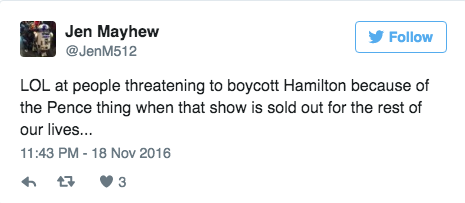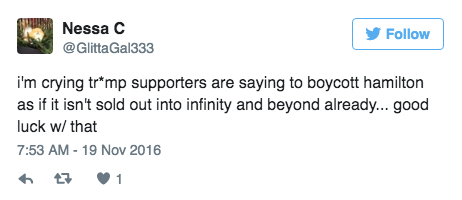 Others supported the boycott, if only because it could increase their chances of getting a ticket to the show.

Celebrities also weighed in on the movement.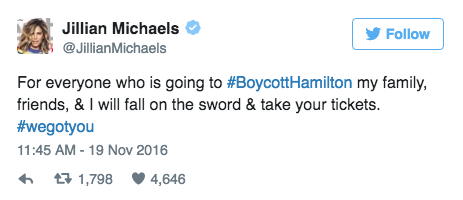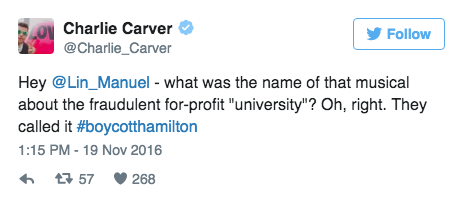 President-elect Donald Trump tweeted Saturday morning that Pence had been "harassed" at the show, and demanded an apology from the cast.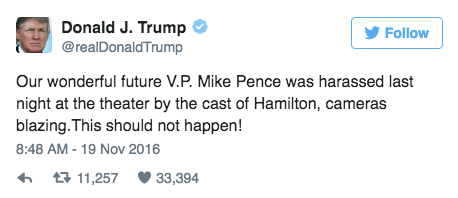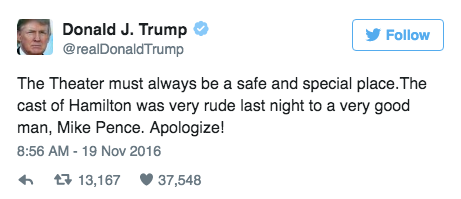 Dixon, the actor who spoke to Pence, responded to Trump's tweets, saying that "conversation is not harassment," and that he appreciated Pence for stopping to listen to the speech.