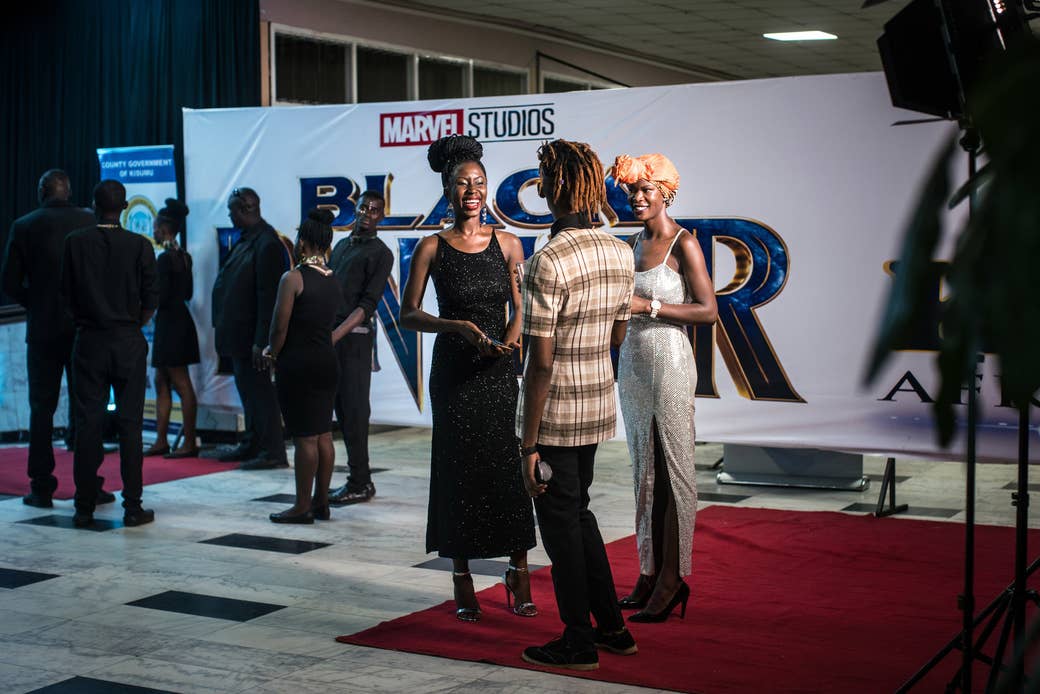 KISUMU, Kenya — The winding red carpet leading into Anga IMAX Theatre in Kisumu, Kenya, was a prismatic display of African elegance. Women rocked long feeder braids studded with gold beads, men flexed underneath bright pink dashikis and smooth suede loafers, and the dance group welcoming people into the theater performed in fringed animal print fabric and white face paint.

Kisumu, the third largest city in Kenya, pulled out all the stops for the highly anticipated premiere of Black Panther, the latest in Marvel's decade-long series of superhero movies and the first to feature an almost entirely black cast. Set in the fictional country of Wakanda, the film has been praised almost universally by critics.
The lounge, clearly labeled as being for the VVIP crowd — as in, very, very important people — was brimming with Kenyans from all walks of life, from county government workers to radio personalities, mingling over cocktails and hors d'oeuvres served on silver platters by caterers weaving through the crowd. The heat inside the theater lobby was intense, but sweat didn't stop people from posing confidently in front of the Black Panther posters, most of which featured only one of its stars, Kisumu hometown hero Lupita Nyong'o.
Kisumu County, headed by Lupita's father, Gov. Anyang' Nyong'o, arranged for the first African screening of Black Panther to take place in the Western Kenyan city the movie star calls home. Government workers and civilians alike are hoping the Hollywood treatment will bring artistic exposure to an area they feel has not always been shown in the best light.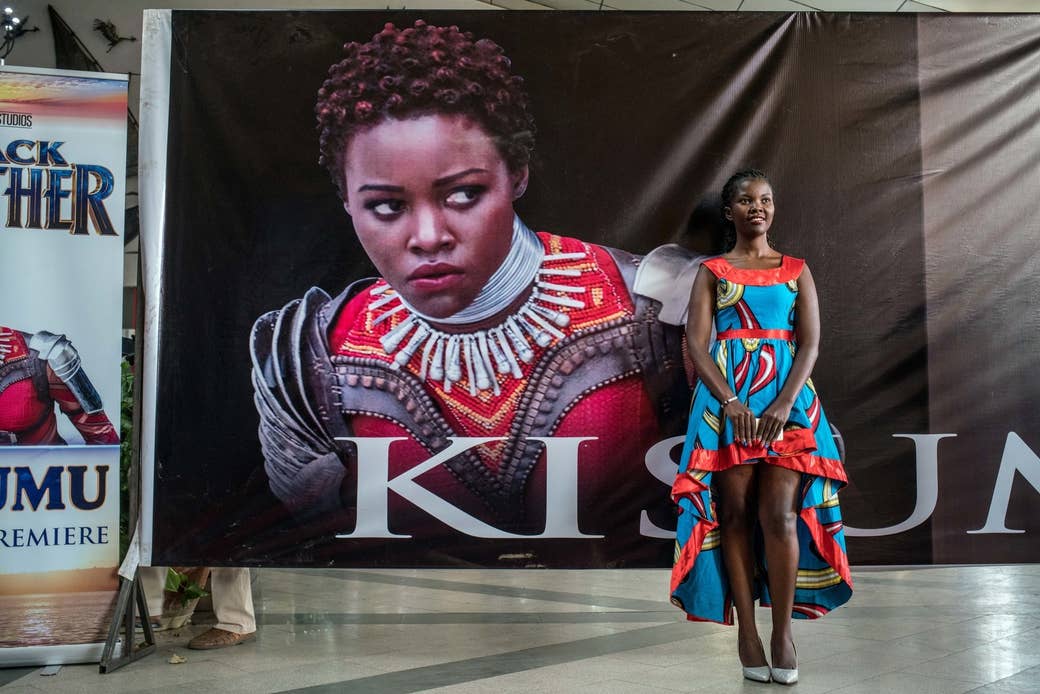 Kisumu County Minister of Tourism, Sports, Arts, and Culture Achie Ojany Alai told BuzzFeed News that people attending the premiere were excited to celebrate Lupita Nyong'o even though she was not in town to attend.

"Kenya is very, very proud of her," Alai said. "Lupita Nyong'o is one of our heroes. We get to have an amazing opportunity ahead of the rest of the world to say, 'Yeah, we got this.'"
Alai added that the actress also sponsored a massive field trip for 1,200 students from Kisumu's seven sub-counties to see the movie next week, an opportunity they would not likely have otherwise.
A known patron of the arts, Gov. Nyong'o took advantage of the opportunity not only to showcase his daughter's film, but also to shine a spotlight on Kisumu's budding performing arts scene, Alai said. Local artists attending the premiere told BuzzFeed News they hoped that the local and international buzz surrounding the early Kisumu premiere would provide them with a bigger platform they need to take their craft to the next level.
Oscar Owino serves as the chairperson of Young Talents of Kisumu, an artist collective featuring singers and dancers. An actor and singer himself, Owino told BuzzFeed News that most of the artistic talent in town exists at the underground level, but that it's time for them to step into the mainstream.
"I know we can do it," he said. "Kisumu is full of talent, Lupita being a great example. People supporting artists need to dig deep here, and I think the film will show people what African cultures and arts look like."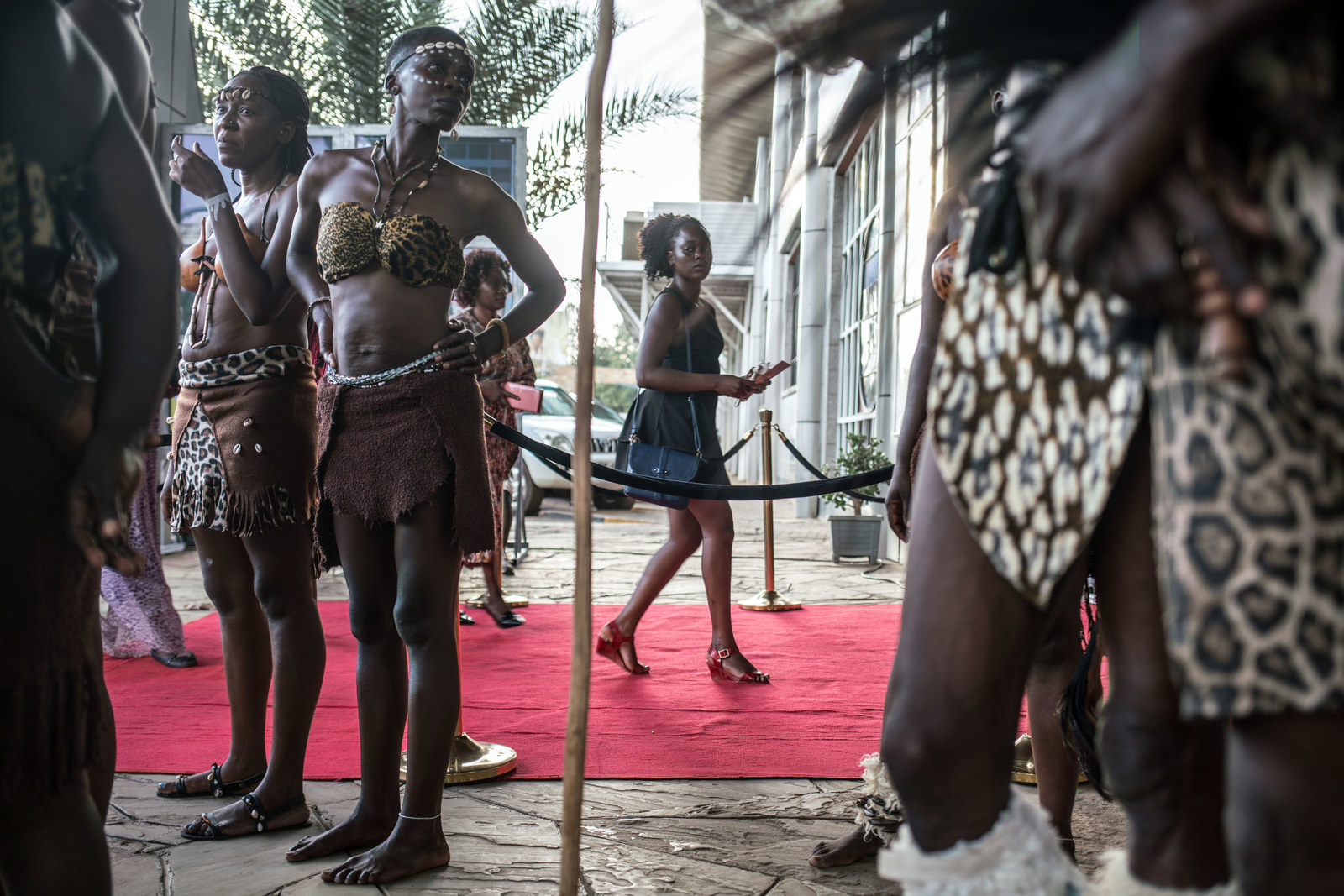 Music video and short film director Ouko Ogonyo said he welcomed an opportunity for people to think about Kisumu as more than just a political hotbed. Major opposition leader Raila Odinga — who recently held a swearing-in ceremony as the People's President of Kenya — is also a product of Kisumu County. Last year's long, controversial election season sparked protests across the country, but many Kisumu residents felt that their county was unfairly portrayed as a violent place and nothing else.

"The world now gets to see Kisumu in a different way, a creative way and not just a political way," he said.
Others were excited about what Black Panther symbolizes for black people all over the world.
Sandra Orwa, a 21-year-old studying special needs education, told BuzzFeed News that with all the discrimination black people face regardless of the country they live in — she referenced President Donald Trump's recent "shithole country" comments — seeing a film that portrays black people as superheroes is a refreshing change.
"This film is of importance to us as black people. It's usually just white, white, white, but the movie makes us feel appreciated with our color, with our cultures," she said.
"It's a challenge to the whole world that no matter where you come from or what your color is, you can do the same thing as the next person," Orwa added. "Maybe even better."
As the time for the first of the two screenings approached — a private viewing for county government officials, local artists, and media personalities — people filed into the theater, stopping, of course, to answer the quintessential red carpet question, "Who are you wearing?" The crowd assembled for the public screening waited for their turn, the atmosphere still filled with pride for their city, excitement about their star, and hope that a film like Black Panther is only the beginning for a new era of African art.