In good news to grown-up 90s kids everywhere, the animated movie Anastasia has been adapted into a stage production and will appear on Broadway in the 2016-2017 season, the producers behind the show announced Friday.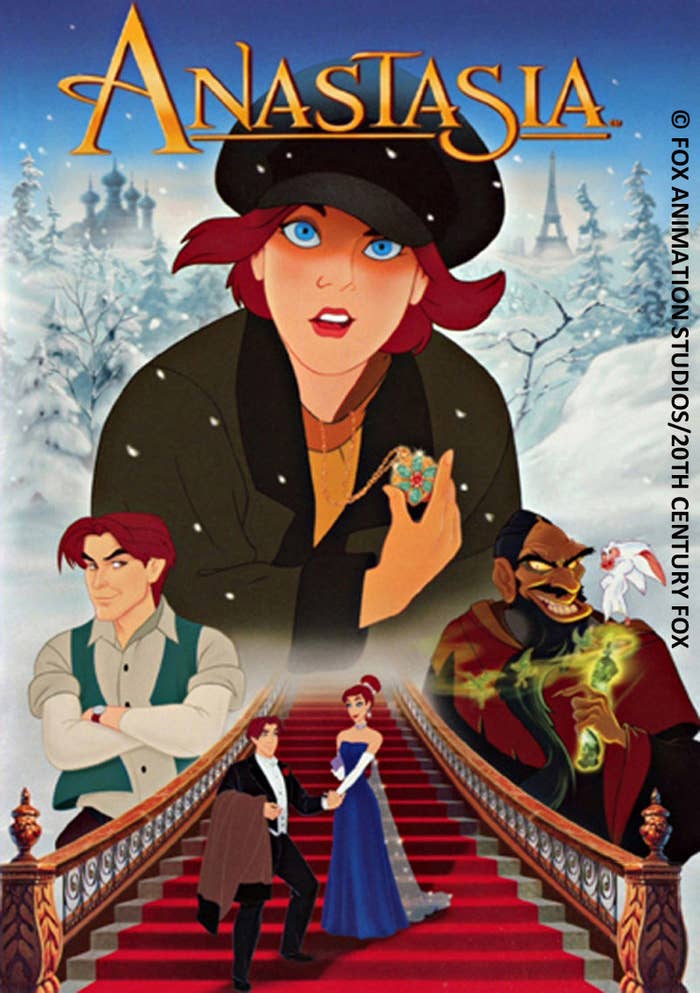 For those who've never experienced the joy that is the 1997 film, the movie follows the life of the daughter of Russia's last tsar, who conspiracy theorists believe survived the Russian Revolution that killed her family.
In the film, the young Anastasia escapes the violence — and a curse put on her family — only to wind up in the care of two conmen who attempt to acquire the reward money posted by her grandmother.
The film's historically troubling, sure, but delightful nonetheless.
According to Broadway.com, Anastasia, the stage adaptation, will be directed by Darko Tresnjak, who's won multiple Tony awards.
The show will have its world premiere at the Hartford Stage in Connecticut for pre-Broadway performances on May 12, and run there until June 19, before heading to the Great White Way sometime later this year.
The Broadway cast hasn't been announced, but those in the Hartford show include Christy Altomare, who made debuts in Spring Awakening and Mamma Mia!, cast as Anastasia; Derek Klena, who appeared in Wicked, as Dmitry; and John Bolton, who starred in A Christmas Story, as Vlad.
Fans of the original animated movie can look forward to hearing some of its most famous songs, "Journey to the Past" and "Once Upon a December," in the show.
The former hit, performed by R&B singer Aaliyah, was nominated for a 1998 Academy Award.