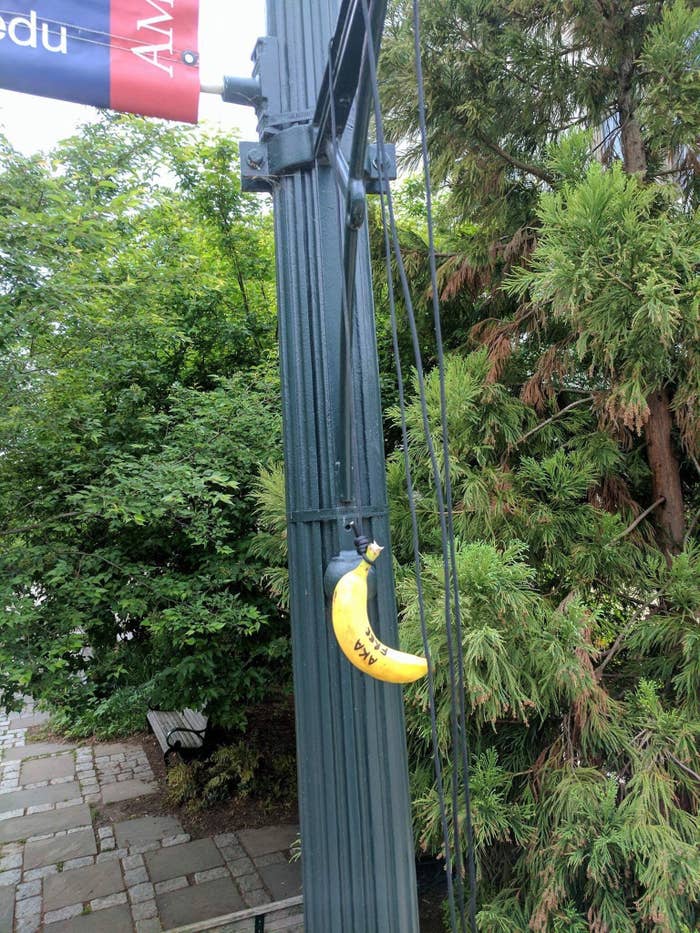 A white supremacist has been encouraging people to troll the student government president at American University following a racist incident on campus that targeted her and the black sorority she belongs to.
According to a memo sent from American University spokesperson Terry Flannery to students and staff that was forwarded to BuzzFeed News, the Anti-Defamation League (ADL) on Thursday night discovered communication "authored by a white supremacist" that "encouraged followers to troll the President of American University's Student Government (AUSG), Taylor Dumpson."
Flannery noted that American University "immediately dispatched law enforcement to her home to provide her and her family with additional security and technology protections," and that campus police were monitoring the situation.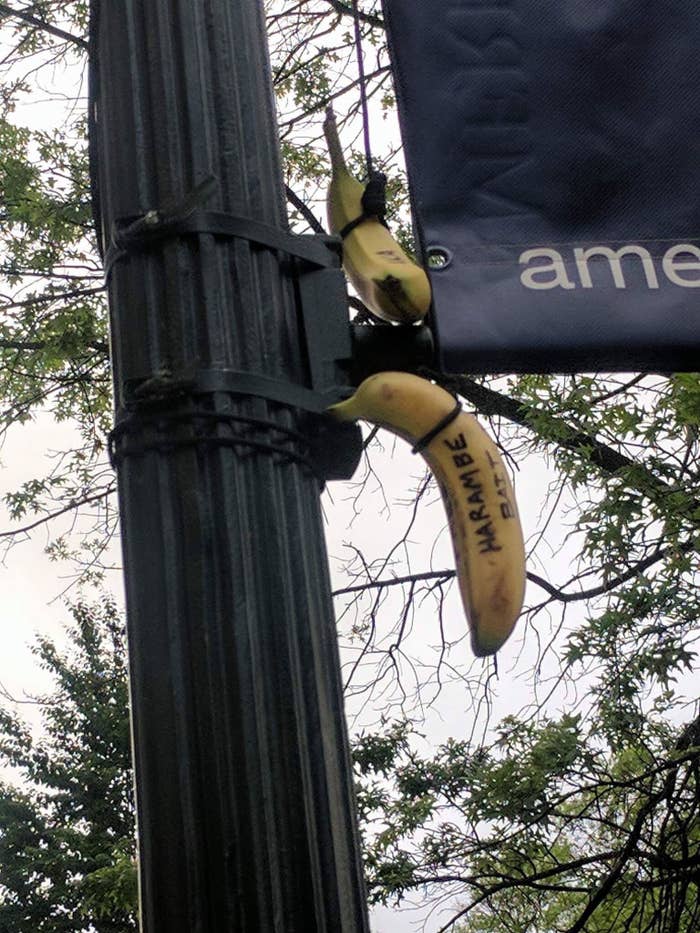 The online attack came four days after bananas scrawled with racist messages and hanging from nooses appeared on campus when Taylor Dumpson, the school's first black female student government president, took office.
Phrases like "Harambe bait" — referencing the Cincinnati zoo gorilla who was shot and killed last year — and "AKA free" — pulling from Alpha Kappa Alpha Sorority, Inc., an organization comprised primarily of black women, were written on the bananas.
A spokesperson for the FBI told BuzzFeed News Friday that the bureau began assisting American University with the investigation earlier this week.
Director of the ADL Center on Extremism Oren Segal told BuzzFeed News that his organization on Thursday night came across a message written by known white supremacist Andrew Anglin, who runs the neo-Nazi site, the Daily Stormer.

"Anglin directed readers of his site to send 'messages of support' to Taylor Dumpson," Segal said, noting that Anglin used the phrase "messages of support" facetiously.

Segal said that Anglin has "made a career encouraging people to target anybody he can get fame for harassing," and that "this is not even close to being the first time he's done this."
The ADL, he said, comes across this sort of trolling tactic weekly, "where people identify a target and make them feel uncomfortable and threatened."