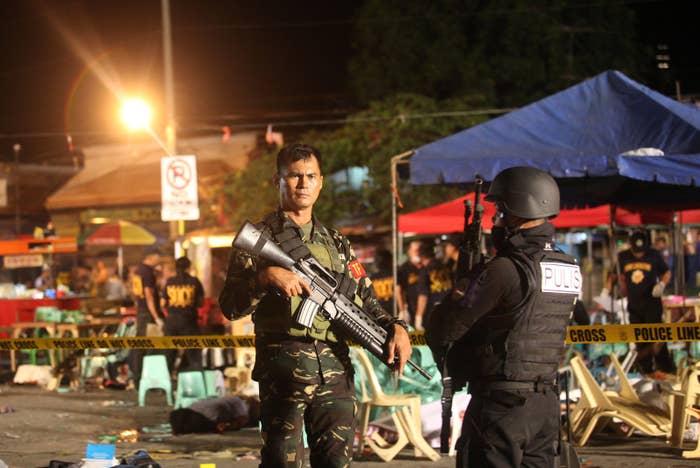 The president of the Philippines on Saturday declared a state of lawless violence in the nation after an explosion in Davao City on Friday night left at least 14 people dead and an additional 67 injured.
"I'm now declaring a state of lawlessness," Philippines President Rodrigo Duterte said during a press conference on Saturday afternoon.
"It's not a marshall law, but I'm inviting now the armed forces, military, and police to run the country in accordance with my investigations," he added.

Duterte was born and raised in Davao, but was not present when the explosion took place, Reuters reported. He did not name the cause of the blast, but made several references to terrorism at the press conference.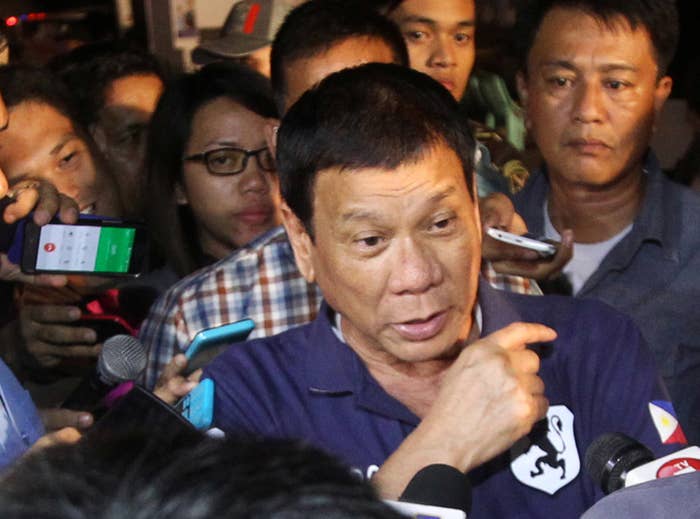 "There is no criminal except terrorism," he said. "There has been a lot of violence committed lately by the terrorists."
Around 11 p.m. Friday night, an explosion at a large marketplace in Davao City instantly killed 10 people and left at least 60 injured, according to an early statement from Duterte's spokesperson, Ernersto Abella.
Four more people died at nearby hospitals over the course of the night, and on Saturday a spokesperson for the Police Regional Office in Davao announced that 67 people were injured, including a pregnant woman, according to CNN Philippines.
US National Security Council spokesperson Ned Price offered condolences to the Philippines and victims of the attack on behalf of the White House.
"We understand that local authorities continue to investigate the cause of the explosion in the night market, and the United States stands ready to provide assistance to the investigation," he said.
In a statement on Friday, Davao City Vice Mayor and son of the president, Paolo Duterte, assured the public that city officials "are on top of this incident."

"Right now, we cannot yet give a definite answer as to who is behind this as we are also trying to determine what really exploded," he added.