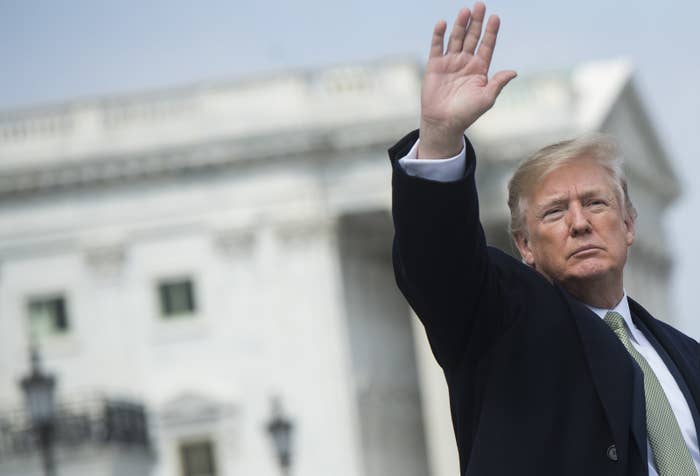 Special counsel Robert Mueller subpoenaed the Trump Organization for documents, some relating to Russia, the New York Times reported on Thursday.
ABC News confirmed the report.
The special counsel's office declined to comment. The Trump Organization didn't return a request for comment.
President Trump has retained ownership of his business while in the White House. His sons run the day-to-day operations.
In July 2017, Trump agreed that if Mueller started looking into his or his family's finances, that he would consider that going beyond the scope of the investigation.
"Last thing, if Mueller was looking at your finances and your family finances, unrelated to Russia — is that a red line?" the Times asked.
"I would say yeah. I would say yes," Trump said.

White House press secretary Sarah Huckabee Sanders declined to comment on the subpoena during a press briefing Thursday, deflecting questions about whether Trump still felt that looking into his family's finances would cross a red line.
"The president believes very strongly there was no collusion between the Trump campaign and Russia we're going to continue to cooperate with the special counsel," Sanders told reporters. "For questions specific to the Trump Organization I would refer you to them."

This subpoena is the first time Mueller's investigation has asked for documents specifically dealing with the Trump Organization's businesses, and comes at a time when the special counsel's investigation into Russian meddling appears to have widened.
In February, a grand jury convened by Mueller indicted 13 Russian individuals and three Russian companies with meddling in the 2016 US presidential election. On Thursday, the Treasury Department also imposed economic sanctions on those 13 Russians indicted in February.
Chris Geidner and Stephanie Baer contributed to this report.