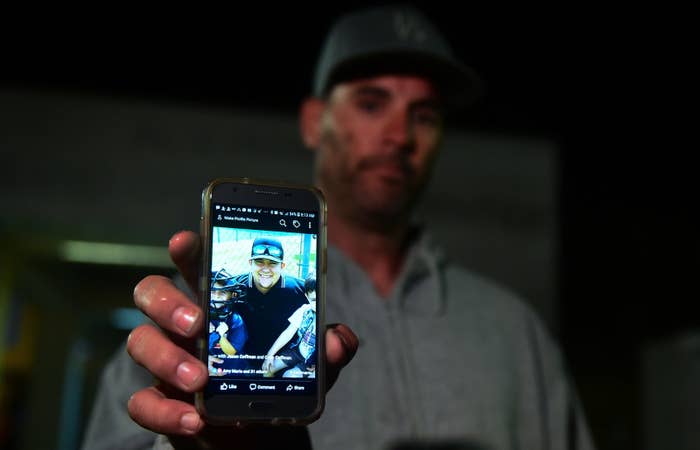 "Oh, Cody, I love you, son."
That's how Jason Coffman began his address to reporters moments after learning his son Cody was one of at least 12 people killed on Wednesday night when a gunman opened fire inside a bar in Thousand Oaks, California.
"I talked to him last night before he headed out the door. First thing I said was 'Please don't drink and drive.' The last thing I said was 'Son, I love you.' That was the last...thing…" Jason Coffman said as he began to cry and lean on his father-in-law.
Cody was among 11 people gunned down Wednesday at the Borderline Bar & Grill. Ventura County Sheriff's Sgt. Ron Helus, who was the first to respond to the call, was also killed when he entered the building.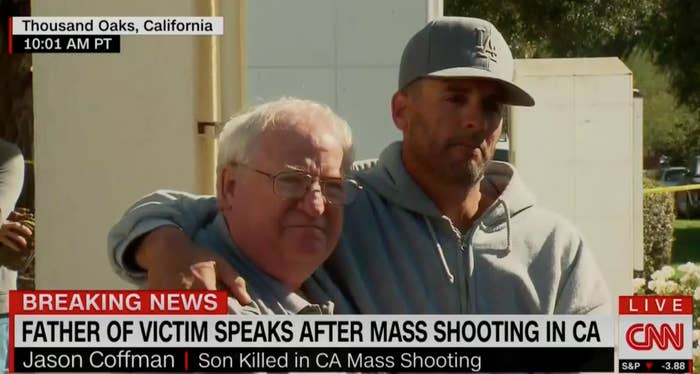 "I cannot believe that it has happened to my family," Jason Coffman told reporters. "I don't know what to tell other people. I don't know how to console or what to say to the other people who are going to be going through the same situation as I am. I am so sorry for their loss as well. I am speechless and heartbroken."
His father-in-law, Mike Johnston, said Cody's life "was cut short at too young an age."
"Life is fragile," he added. "And people need to understand it. It's fragile. It's precious. And life is sacred and we should cherish it. I can't comprehend. We want to look for reasons. There is no reason why evil things happen."
When asked how he felt about the shooter, Jason Coffman said he didn't have a comment, except to say, "I feel sorry for his parents."