Olympian Oscar Pistorius Charged With Murder After Shooting
Initial reports from local media say that Pistorius claims he mistook the woman found dead at his home for a burglar.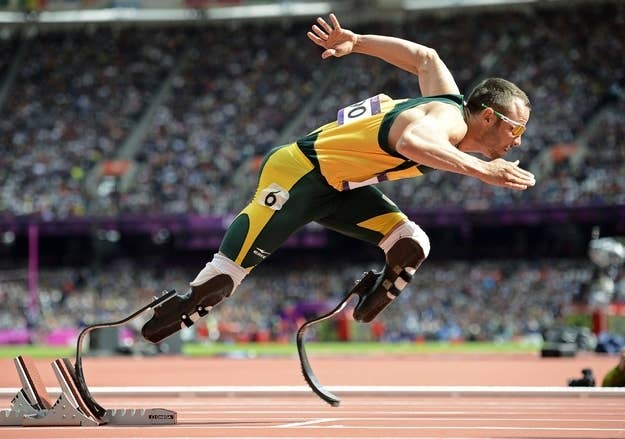 A woman's body has been found at the home of Olympian Oscar Pistorius, according to police and local media. The woman's name has not been released officially, but local media reports reports (translated from Afrikaans) say that the woman was Pistorus' girlfriend of the past year, and that he shot her in the arm and the head. According to the reports, Pistorius mistook her for a burglar. The woman died at the scene.
Pistorius was arrested in connection with the death and is expected to appear in court on Thursday. Reports claim that Pistorius was "shocked" and at the scene when police questioned him. A police spokeswoman contacted by Reuters declined to identify Pistorius, saying just that they "found a 9 millimeter pistol at the scene," and that "a 26-year-old man was taken into custody."
The 26-year-old Pistorius became the first double-leg amputee to participate in the Olympics when he entered the men's 400 metres race and was part of South Africa's 4 × 400 metres relay team in 2012. He was also a gold medalist in the 2012 Summer Paralympics.
UPDATE - Feb. 14, 8 a.m.: South African police have charged Pistorius with murder, and say they will oppose his request for bail at this afternoon's hearing.