Why Dean Baquet Skipped The New York Times' Meeting With Trump
"I don't think officials should be able to tell me things that I can't publish," Baquet said.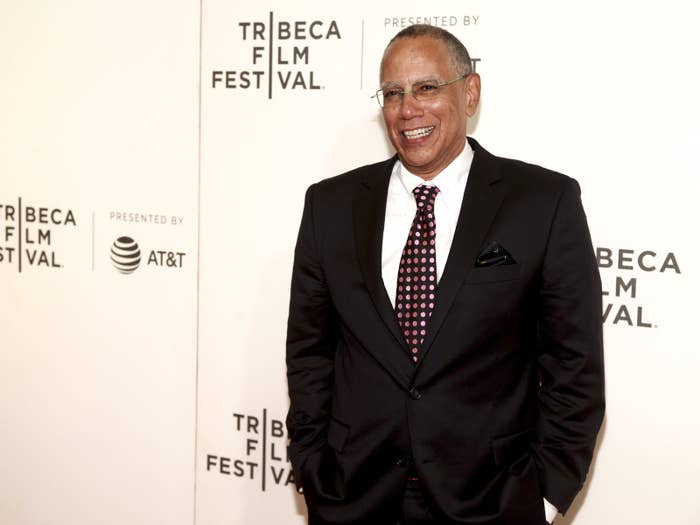 When President Donald Trump broke an off-the-record agreement after he met with New York Times publisher A.G. Sulzberger, some wondered why Dean Baquet, the executive editor in charge of the journalism Trump has openly criticized, also didn't attend the Oval Office conversation.
The reason, Baquet told BuzzFeed News, is a matter of personal, not newsroom, policy.
"As a rule I don't go off the record with high-ranking officials, particularly the president," Baquet said in an email. "As the person overseeing coverage, I don't think officials should be able to tell me things that I can't publish. And I don't want to be courted or wooed."
Sulzberger was joined at the White House by James Bennet, the paper's editorial page editor. "The publisher and the editorial page editor have very different roles," Baquet said. "They shouldn't have to adhere to my rule, which is very personal."
Baquet has waffled on his rule in the past. He attended a meeting between then-candidate Trump and the paper's editorial board in January 2016. While candidates traditionally make the rounds with various editorial boards to state their case for an endorsement, Trump's meeting with the Times burst into public view when BuzzFeed News reported that Trump — while speaking off the record — called into question whether he would stand by his own immigration views. (The episode became a small media scandal, as Ted Cruz, Marco Rubio, and Mitt Romney called on Trump to release the tape.)
Baquet now says that he shouldn't have gone to the editorial board meeting.
"I couldn't resist," he said. "I'm still a reporter and I wanted to get a look at him. But I kept wanting to write about the things he said, and I couldn't. It was a mistake that proved my point."
Nine days after the July 20 meeting with Sulzberger — which White House aides had requested be conducted off the record — Trump tweeted that he and the Times publisher had discussed "the vast amounts of Fake News being put out by the media & how that Fake News has morphed into the phrase 'Enemy of the People.'" In response, Sulzberger released a statement saying that he had cautioned the president about his "enemy of the people" line.
"I warned that this inflammatory language is contributing to a rise in threats against journalists and will lead to violence," Sulzberger said in the statement.
It's not uncommon for both business-side publishers as well as newsroom editors to meet privately with elected officials. Ben Smith, the editor-in-chief of BuzzFeed News, said that he handles the matter "case by case."
Baquet said that during his role as the paper's Washington bureau chief, he never met President Barack Obama, who insisted on off-the-record chats with editors that Baquet felt uncomfortable attending. He said that New York Gov. Andrew Cuomo once called to request an off-the-record talk to discuss a story, and Baquet declined.
"Why should he tell me things he can't tell the reporters who cover him?" Baquet said. "There are exceptions. Sometimes you pick up the phone and it's the president or the mayor and you can't just hang up. I also meet with sources when reporters ask me to."
Baquet added that many editors at the Times disagree with his stance. "They argue that it is worth getting the feel of the president or the governor," he said. "But in my view, the leader of the newsgathering operation shouldn't have access that reporters don't get."