In case you didn't hear, the Screen Actors Guild Awards took place on Sunday — and it was an incredibly star-studded affair.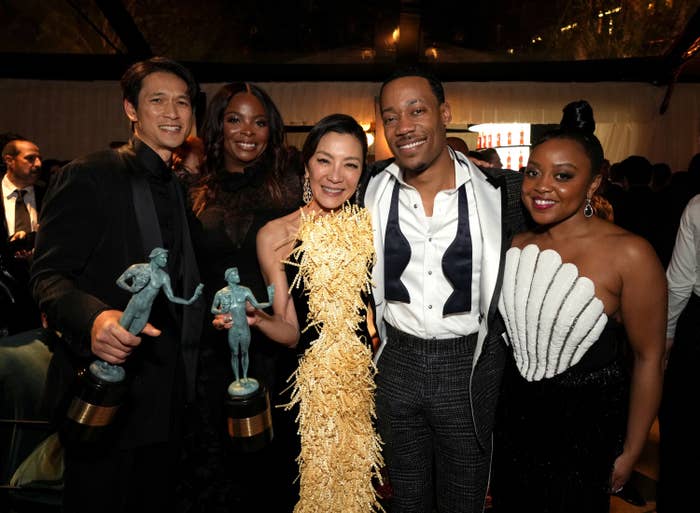 Other celebs in attendance included Jamie Lee Curtis, Sally Field, and Michelle Yeoh.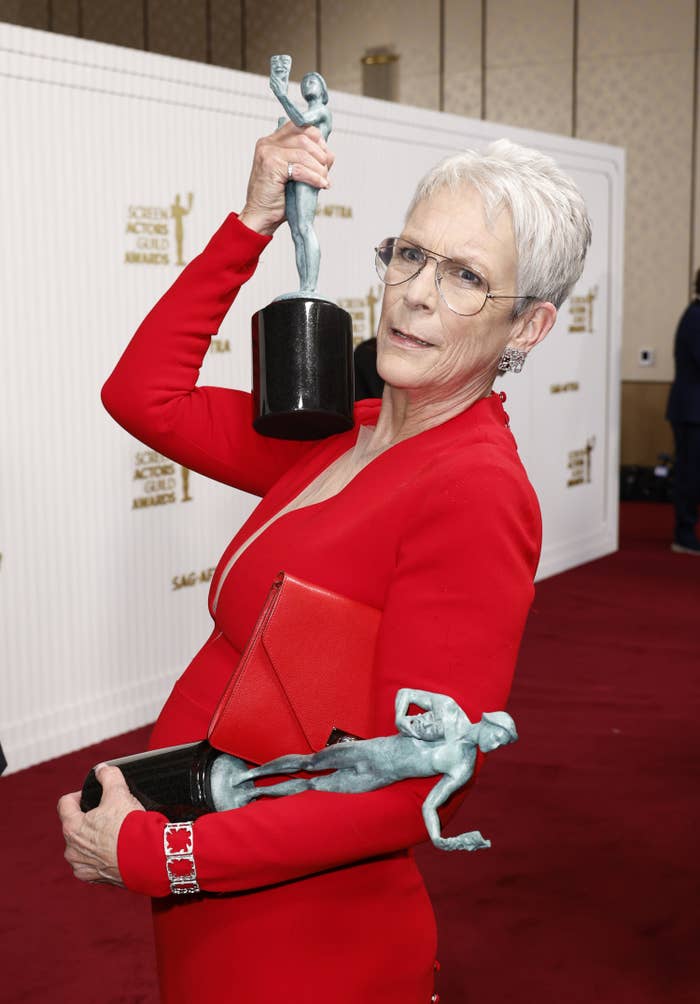 And some of those who didn't end up taking home an award on the night still got their moment in the spotlight by presenting other categories.
Two of those actors were Zendaya and Paul Mescal. Zendaya was nominated in the Outstanding Performance by a Female Actor in a Drama Series category for her role in Euphoria, but lost out to The White Lotus star Jennifer Coolidge.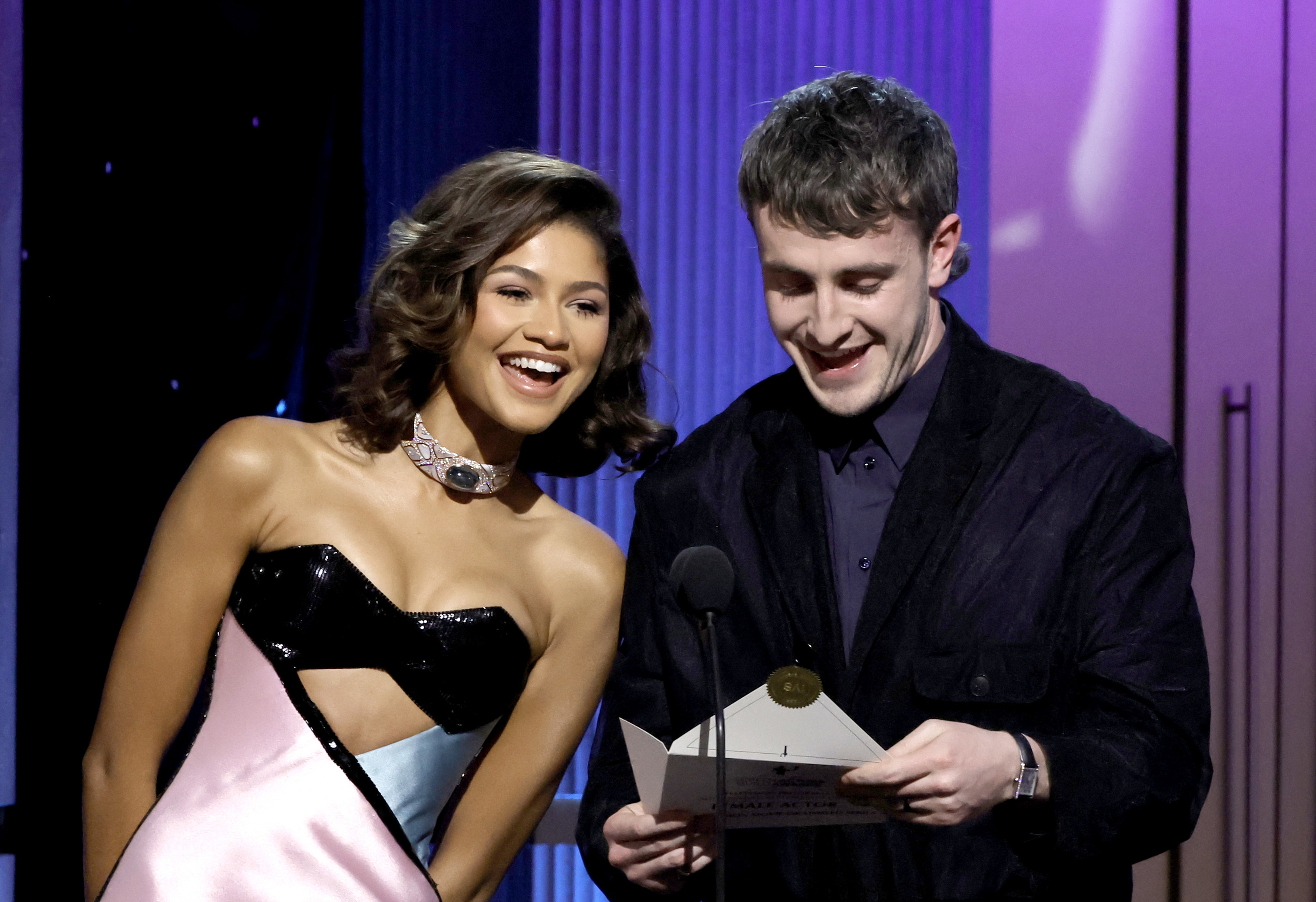 Meanwhile, Paul Mescal was nominated for an Academy Award and a BAFTA this year for his movie Aftersun, but was not nominated in any category at Sunday's SAG ceremony.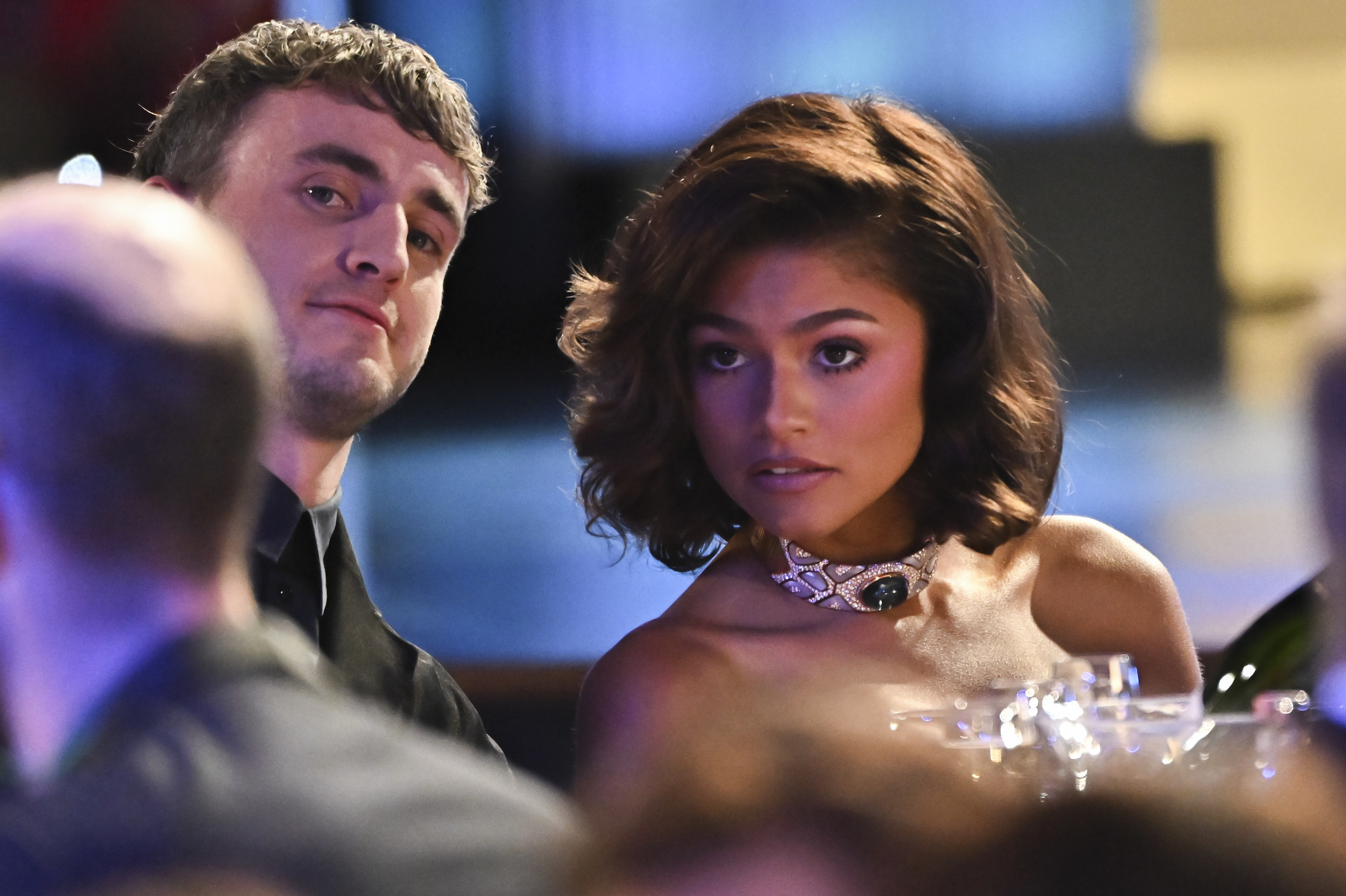 Still, the two stars were invited to co-present the Female Actor in a Television Movie or Limited Series award, which went to Jessica Chastain for her performance in George & Tammy.
But Zendaya and Paul's awkward walk up to the podium ended up stealing the limelight, with many viewers being distracted by the two stars' body language.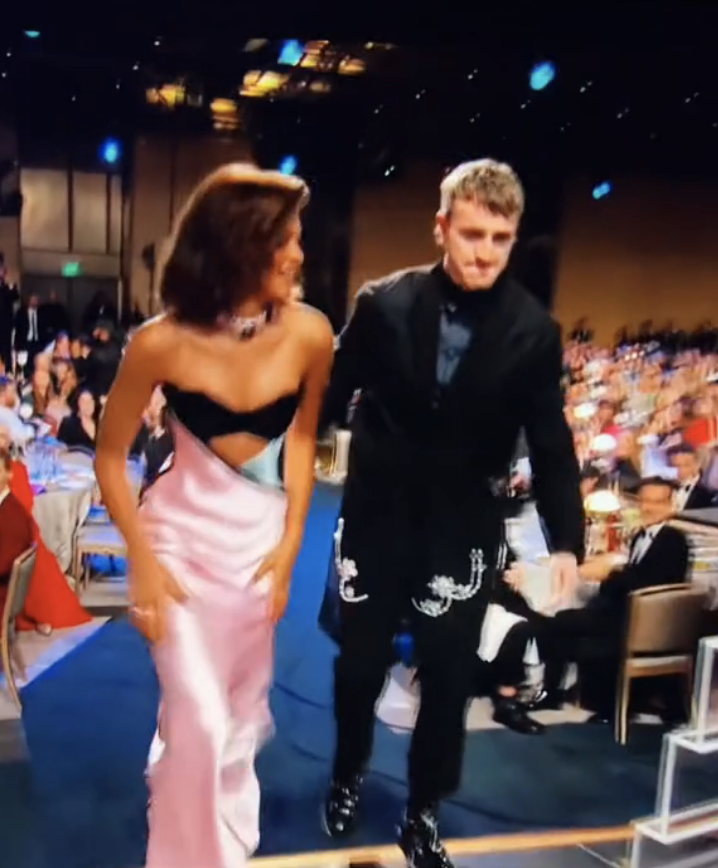 As they made their way up to the stage from their table, Paul appeared to reach out to hold Zendaya's hand ahead of the stairs.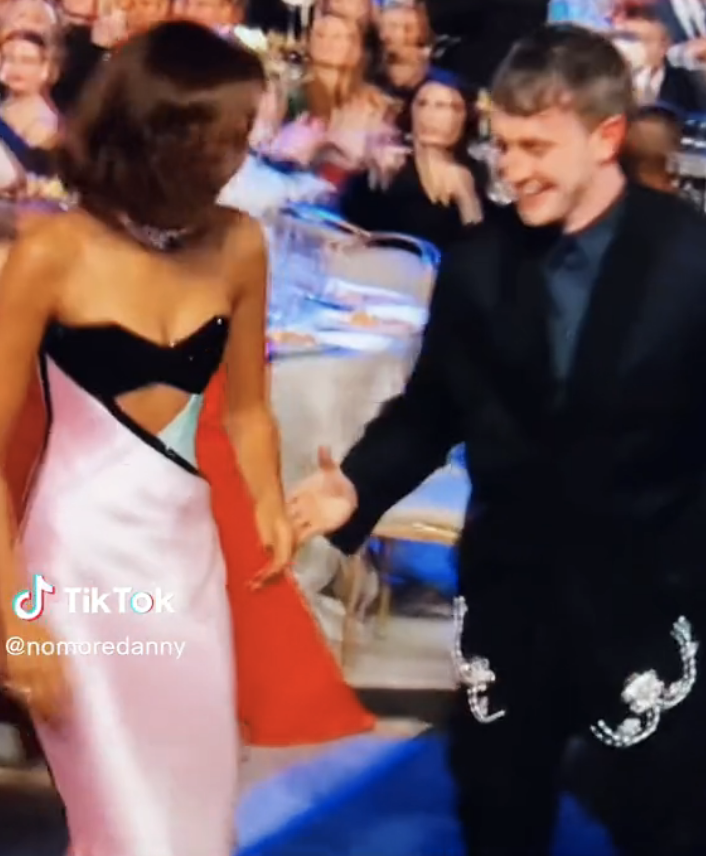 However, she moves her hand away and appears to stick out her arm so that she and Paul could lock elbows instead. He seemingly doesn't notice this gesture, and tails behind Zendaya with apparent uncertainty about what to do with his hands.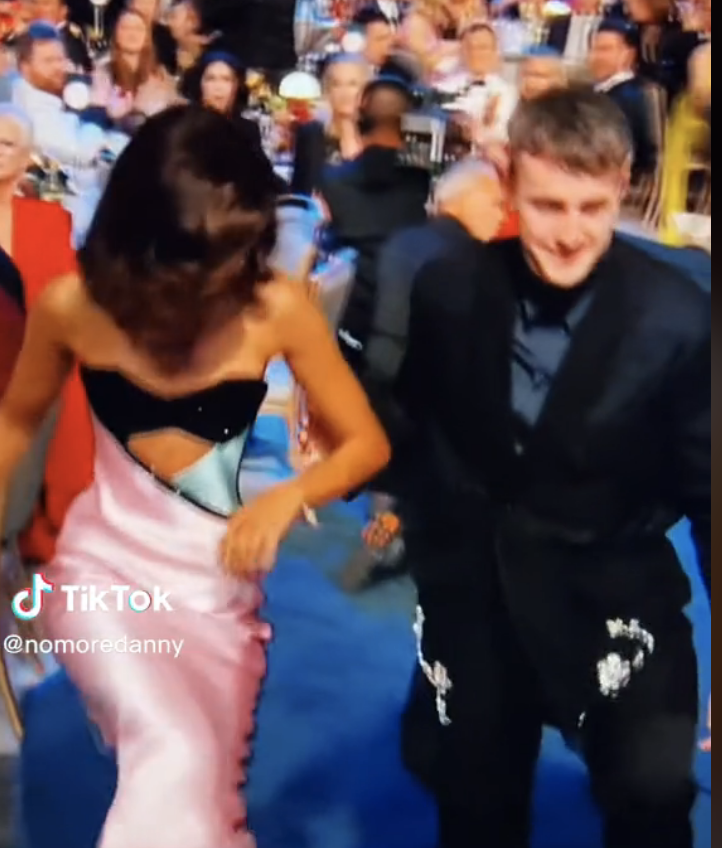 Of course people watching at home picked up on this almost immediately, and a clip of the incident was posted to TikTok alongside the caption: "The way Paul tries to hold Zendayas hand she wasn't having it."
Others quickly pointed out that there appeared to be a miscommunication all around as they referenced Zendaya's extended arm.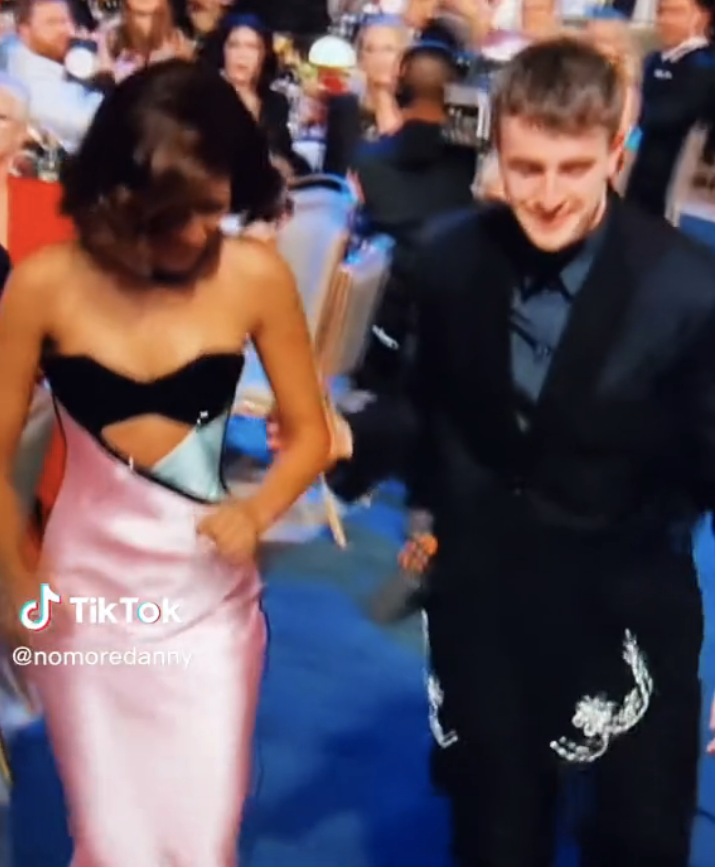 "She didn't swerve him. She kept her elbow out like she was expecting him to put his hand on her arm to walk her up the stairs. He fumbled 😂," one person commented.

Another agreed: "she was tryna lock arms😭 he was tryna hold her hands. They were js not on the same page."

One more added: "I think she went for the arm hold but they couldn't figure it out 😂."

And Paul's drastic change in facial expression before and after the apparent snub also caught people's attention, with the Irish star smiling broadly at the start of the clip, only to look visibly uncomfortable after Zendaya swerved the hand-hold.
"his face after 💀," a comment read. Someone else joked: "SHE TURNED HIS SMILE UPSIDE DOWN 😊🥴."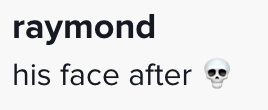 "He looks so embarrassed," another viewer observed. One more wrote: "He whole glitched not knowing what to do with his hands after the swerve 😂."


Zendaya's long-term boyfriend Tom Holland was also mentioned, with it being argued that she rejected Paul's hand out of loyalty to her partner.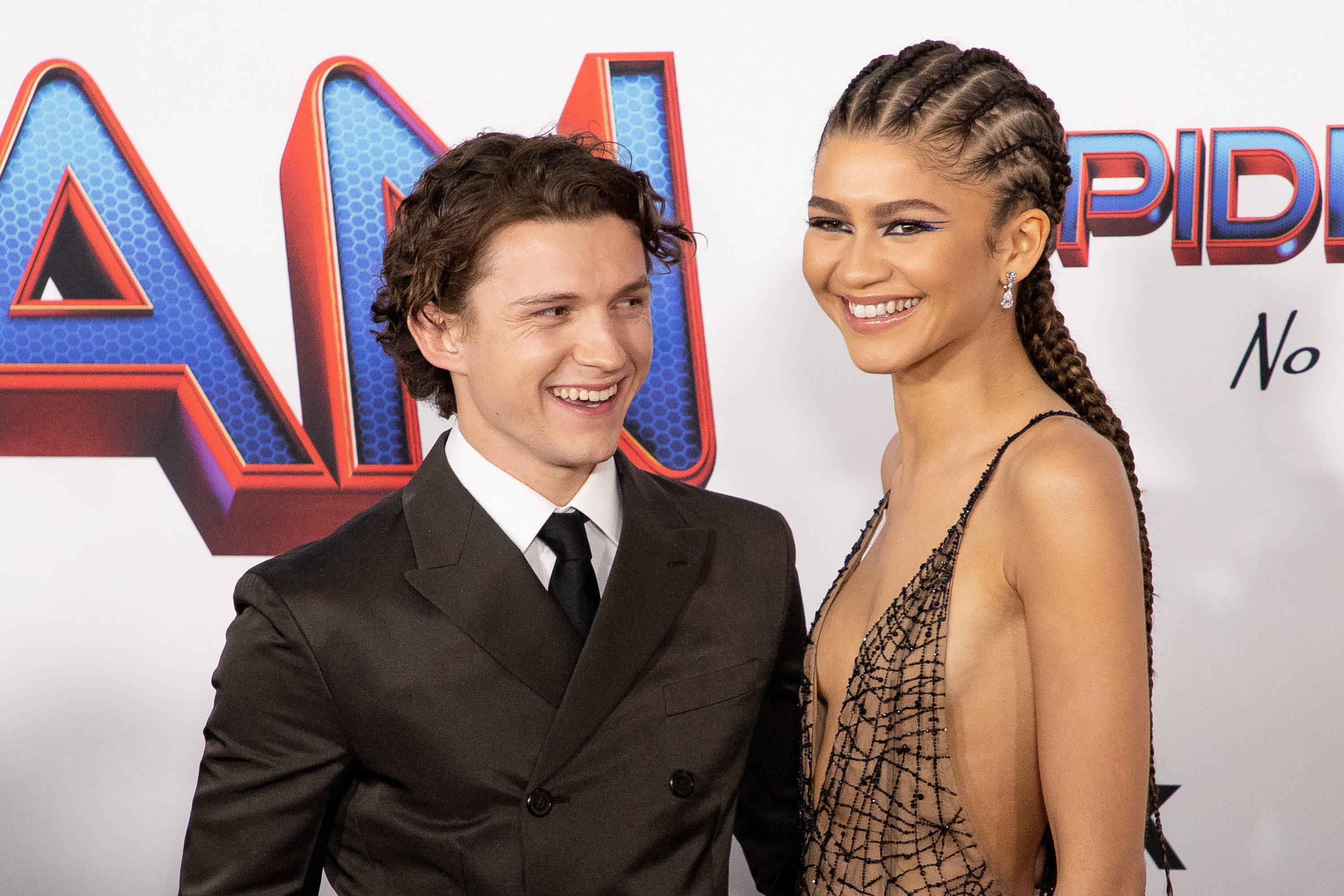 "She's said no thanks I have Tom Holland," one user joked. Another echoed: "She said you ain't Tom."

One more remembered a similar incident between Tom and his Spider-Man costar Laura Harrier, who was once seen awkwardly trying to link arms with him on a red carpet.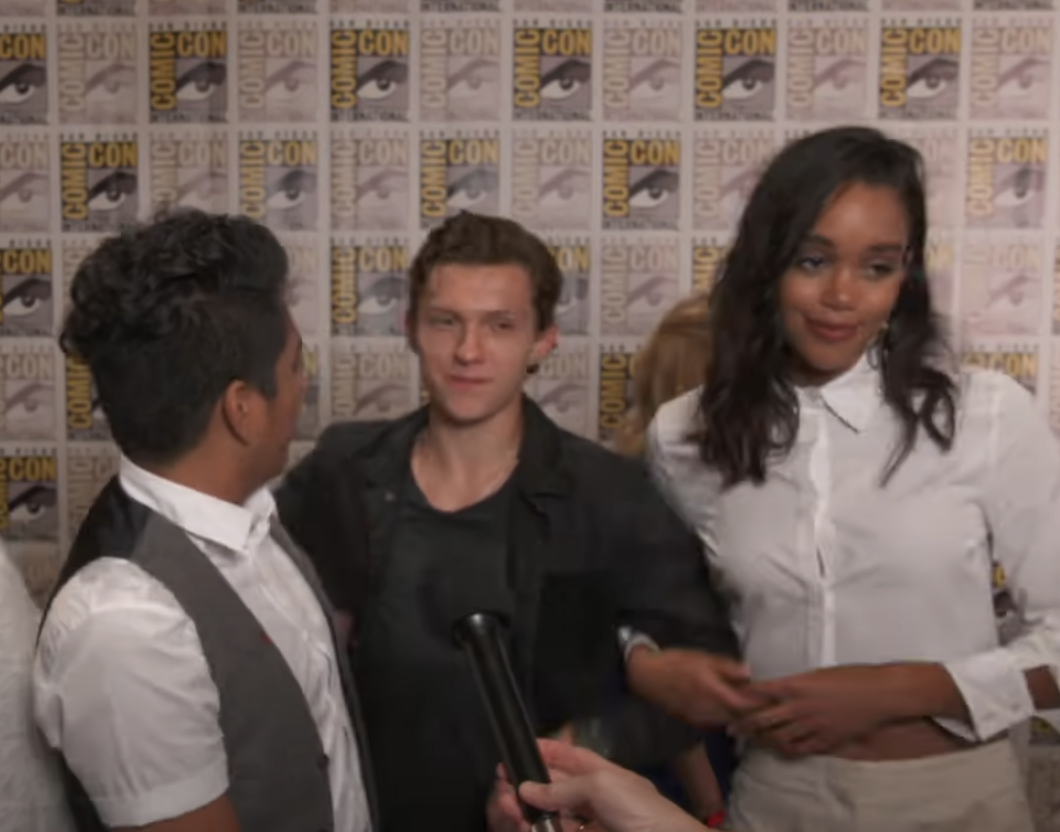 After she put her arm through the crook of his elbow, Tom immediately moved to put one arm around her and another costar while asking where Zendaya was.
"Reminds me of the clip with Tom where the girl tried to lock arms/hold hands w/e & he says, 'Where's Zendaya?'😂" the fan commented.

Once Paul and Zendaya were onstage, his nerves became even more apparent as he fumbled his words while reading from the teleprompter.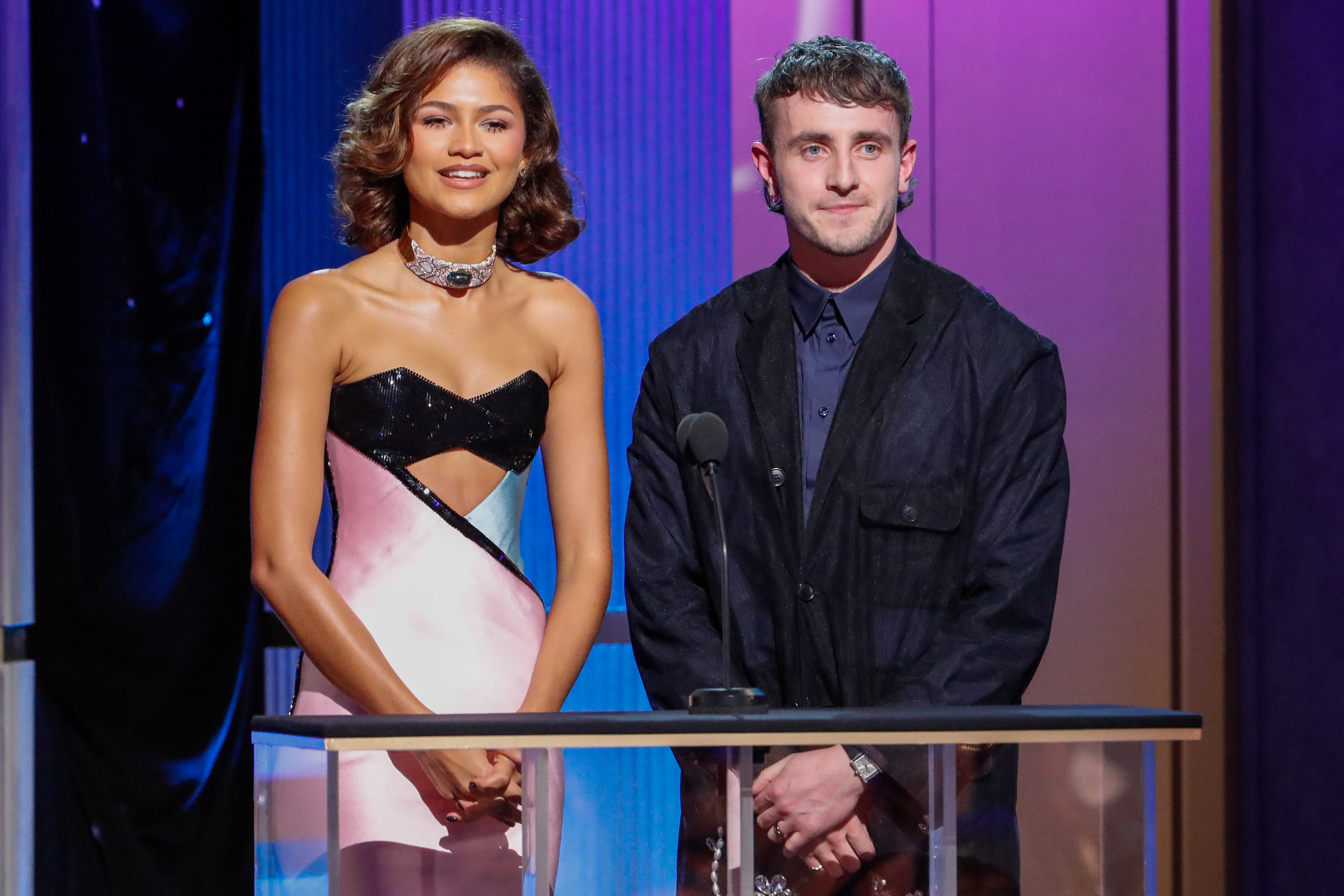 One viewer tweeted at the time: "zendaya got paul mescal nervous and giggling, he's just like me."