By now, Tom Holland and Zendaya are undeniably one of the most beloved couples in Hollywood, with the two going public with their romance in 2021.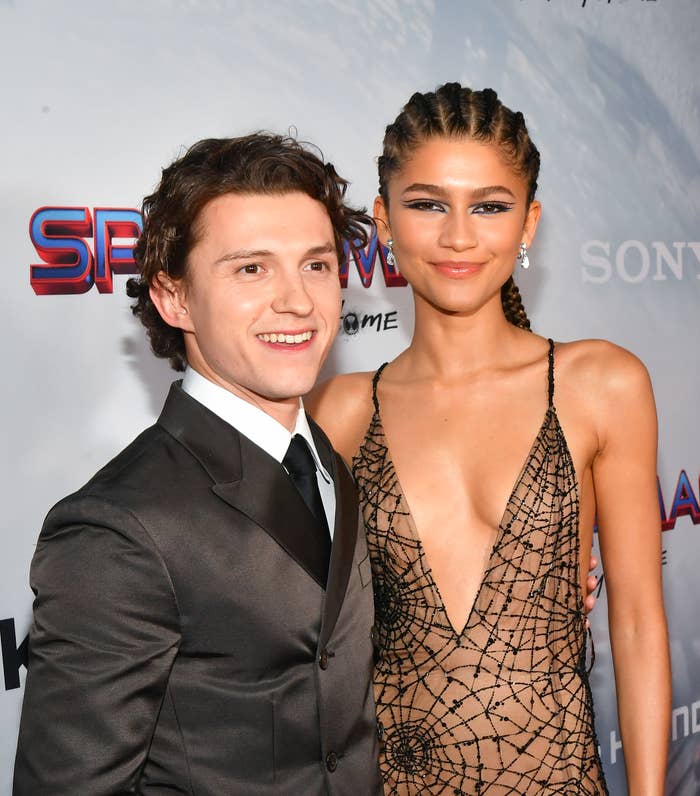 However, their love story goes back much further, and it actually seems as though the stars were besotted with one another from the moment they first met.
Tom and Zendaya started working together in 2016 when they were cast as Peter Parker and MJ in Marvel's Spider-Man reboot.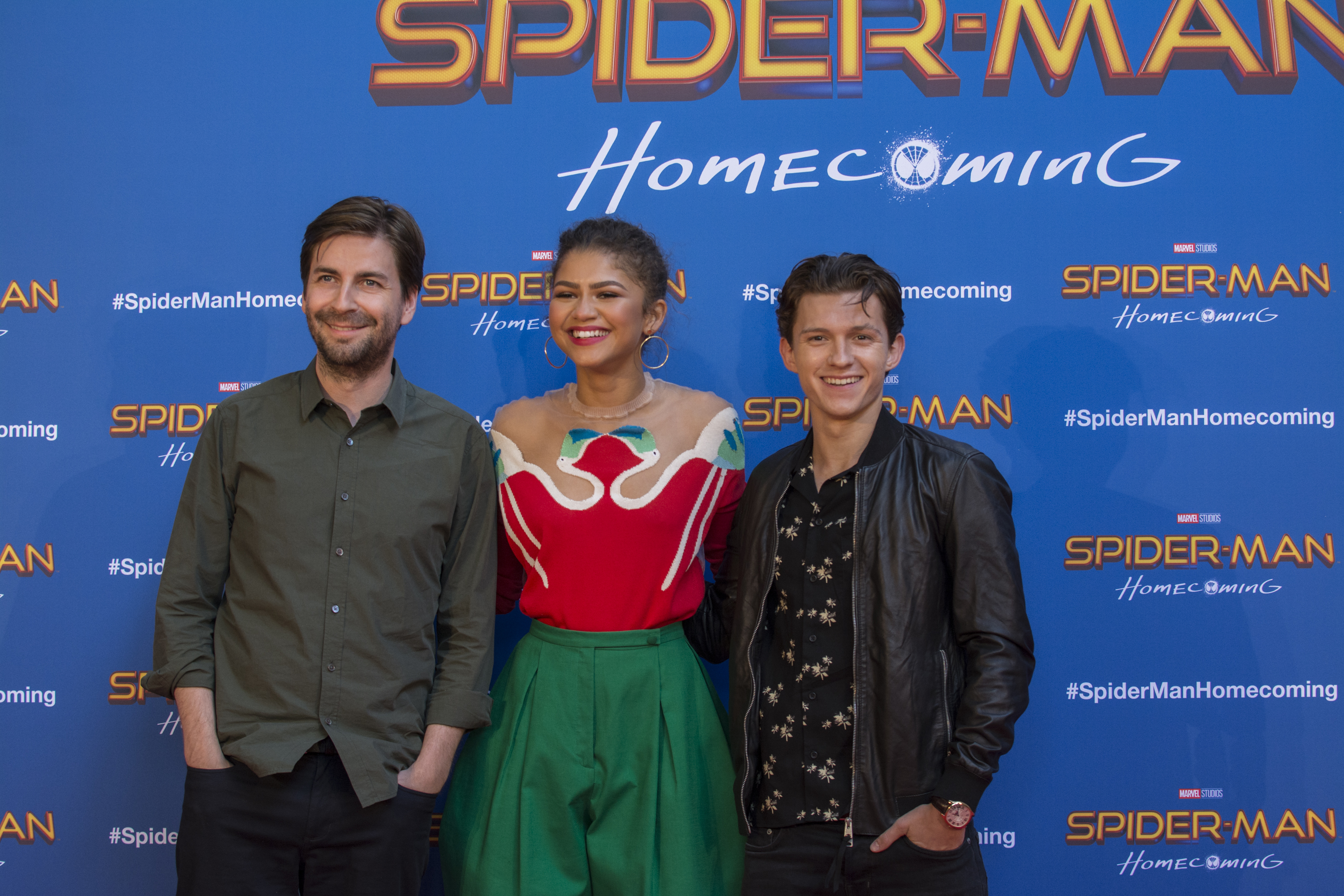 And it was during the promo tour for Spider-Man: Homecoming the following year that fans started to speculate that there was something more going on between them.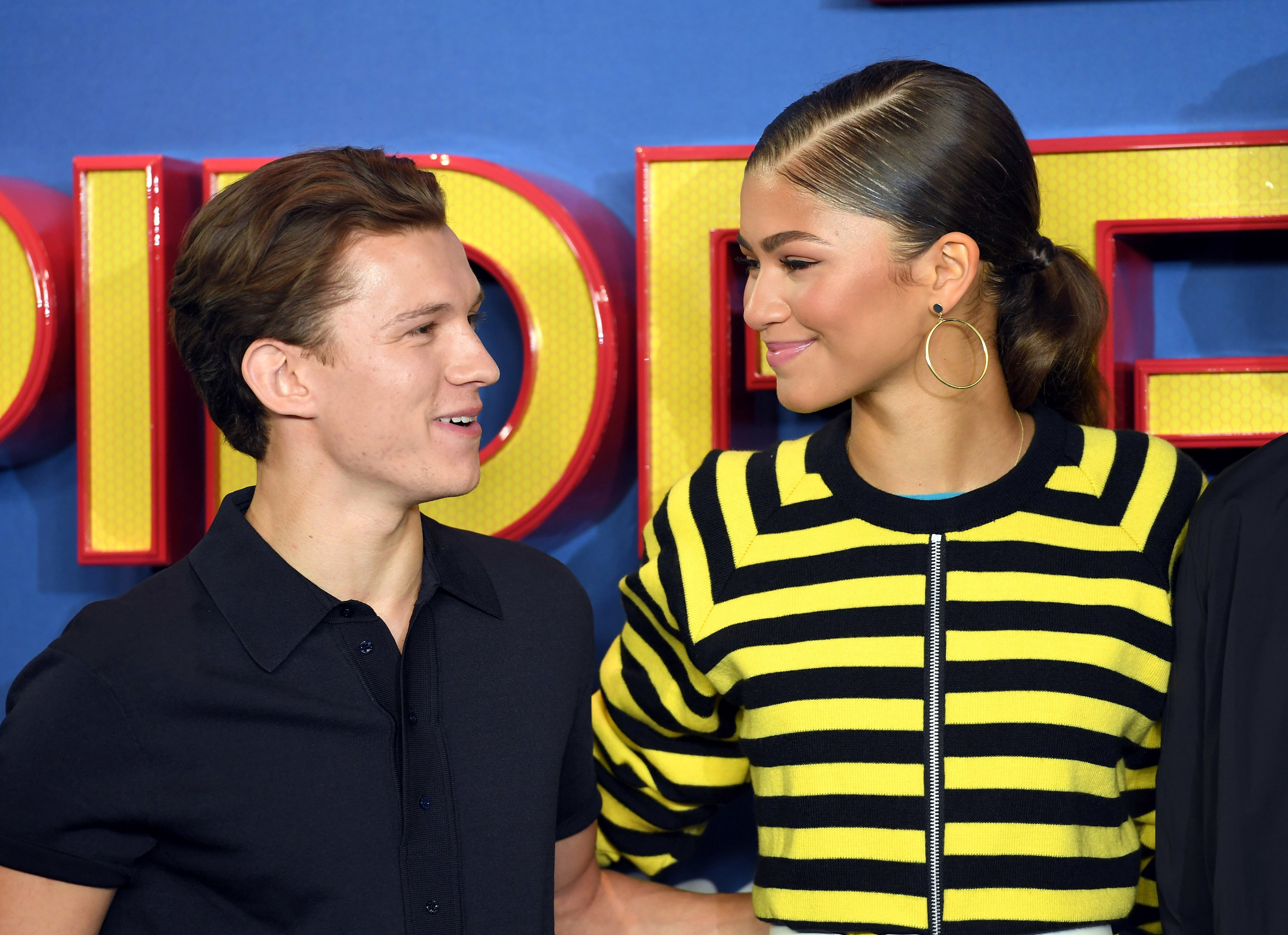 As their offscreen chemistry became palpable, People reported in July of that year that Tom and Zendaya were officially a couple but trying to keep it "private."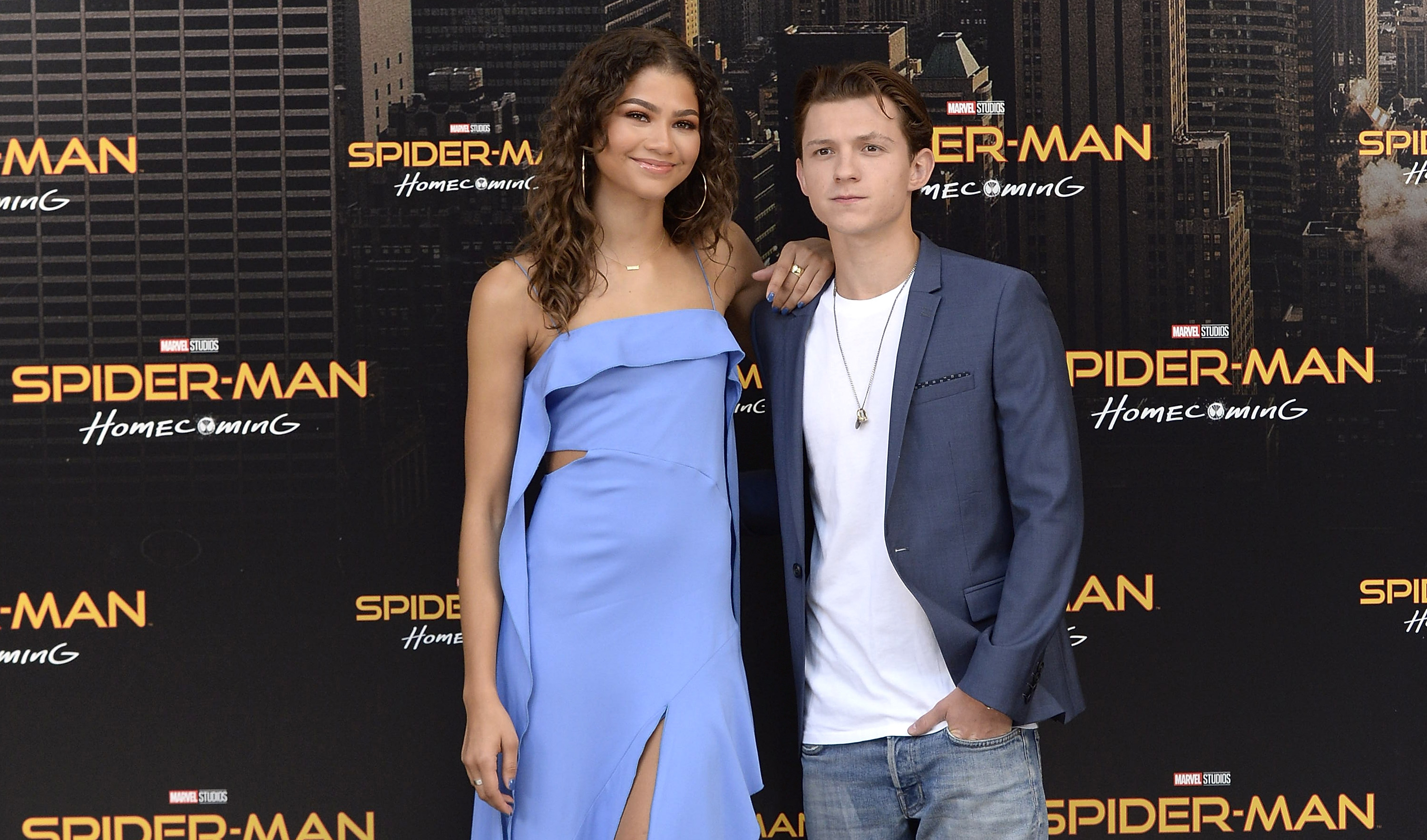 But since they finally confirmed their relationship two years ago, a whole bunch of clips from this 2017 press tour have resurfaced online — and it's pretty clear that even if they weren't actually together at this point, they definitely had a huge crush on each other.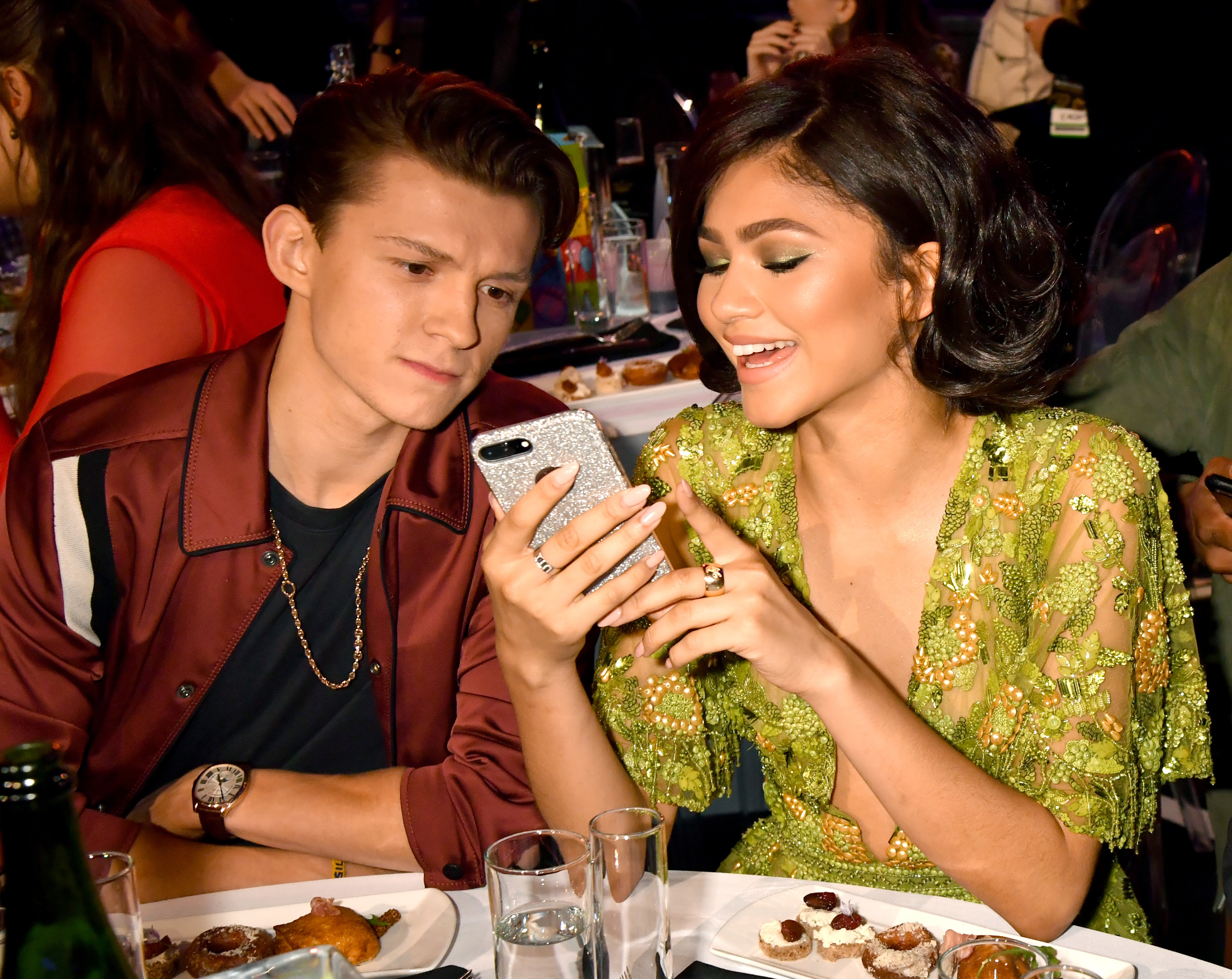 In fact, Zendaya in particular often goes viral for these old clips as fans share their shock at how obvious it was that she was "down bad" for Tom — and the most recent one to emerge online is so overt that viewers have admitted to having "second-hand embarrassment" for the star.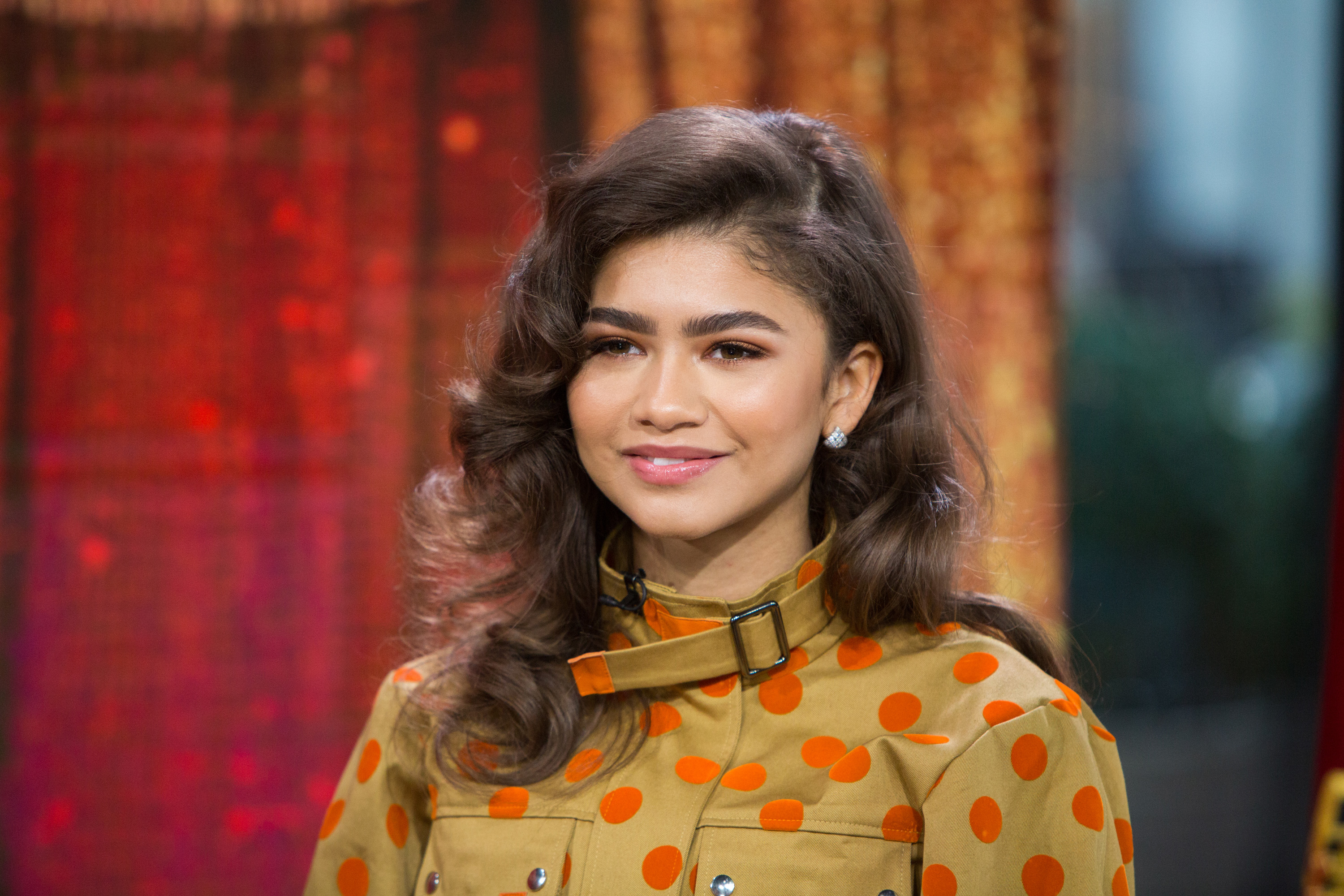 The clip has been taken from a press junket with French media for Spider-Man: Homecoming in June 2017, and Zendaya is sitting next to Tom. While the interviewer asks a question, Zendaya glances over at Tom before pulling down her cropped jeans.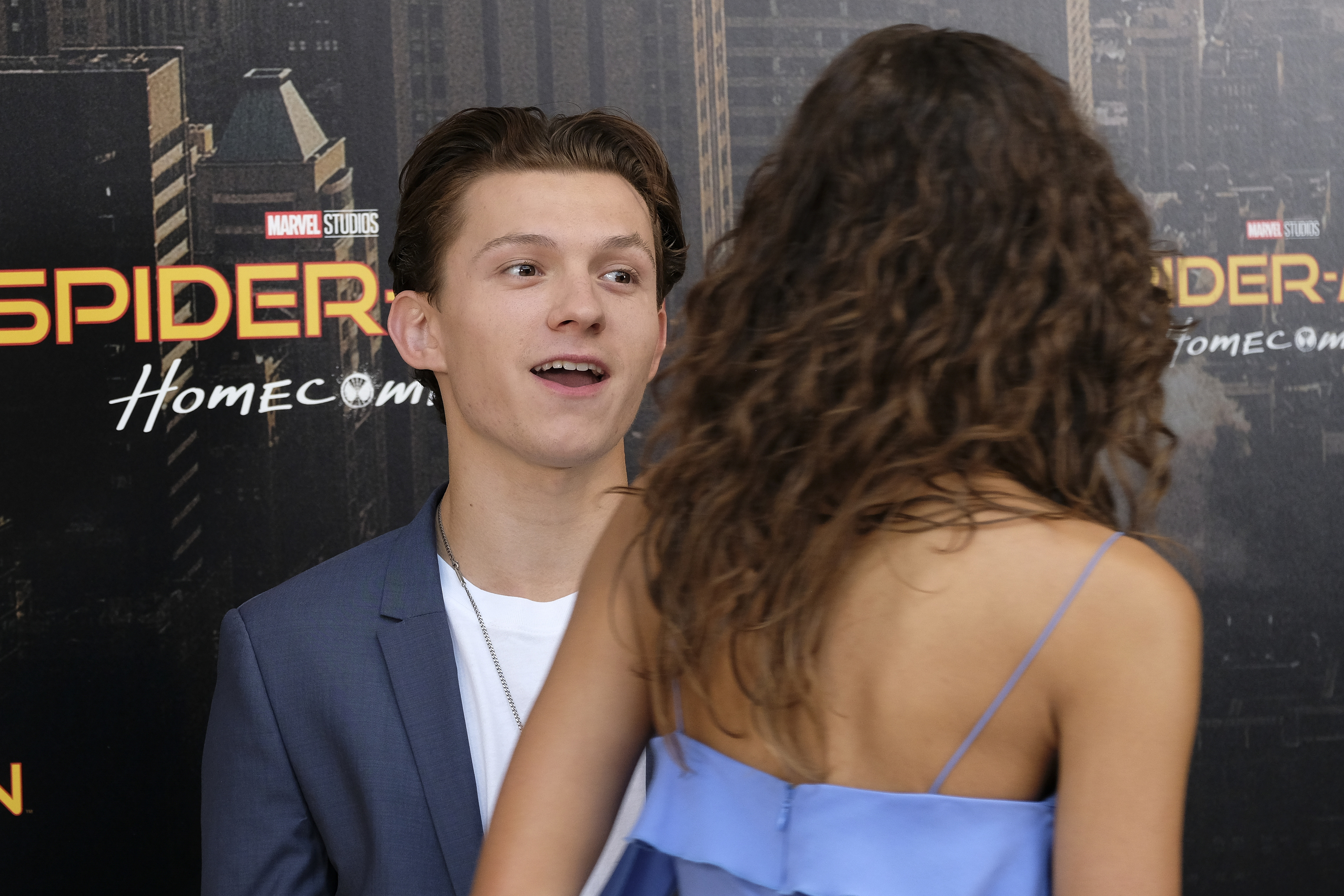 Once she has caught his attention, she appears to reference an inside joke by doing a dance move that Tom then copies. Clearly thrilled by his response, Zendaya does a second elaborate move, and Tom looks over at her and politely laughs.
Going in for the kill, Zendaya then performs a third, even more dramatic gesture — only for Tom to ignore it. Distracted by the interview, Tom leaves Zendaya hanging as he ignores her and says to the reporter: "Sorry, I didn't hear the question."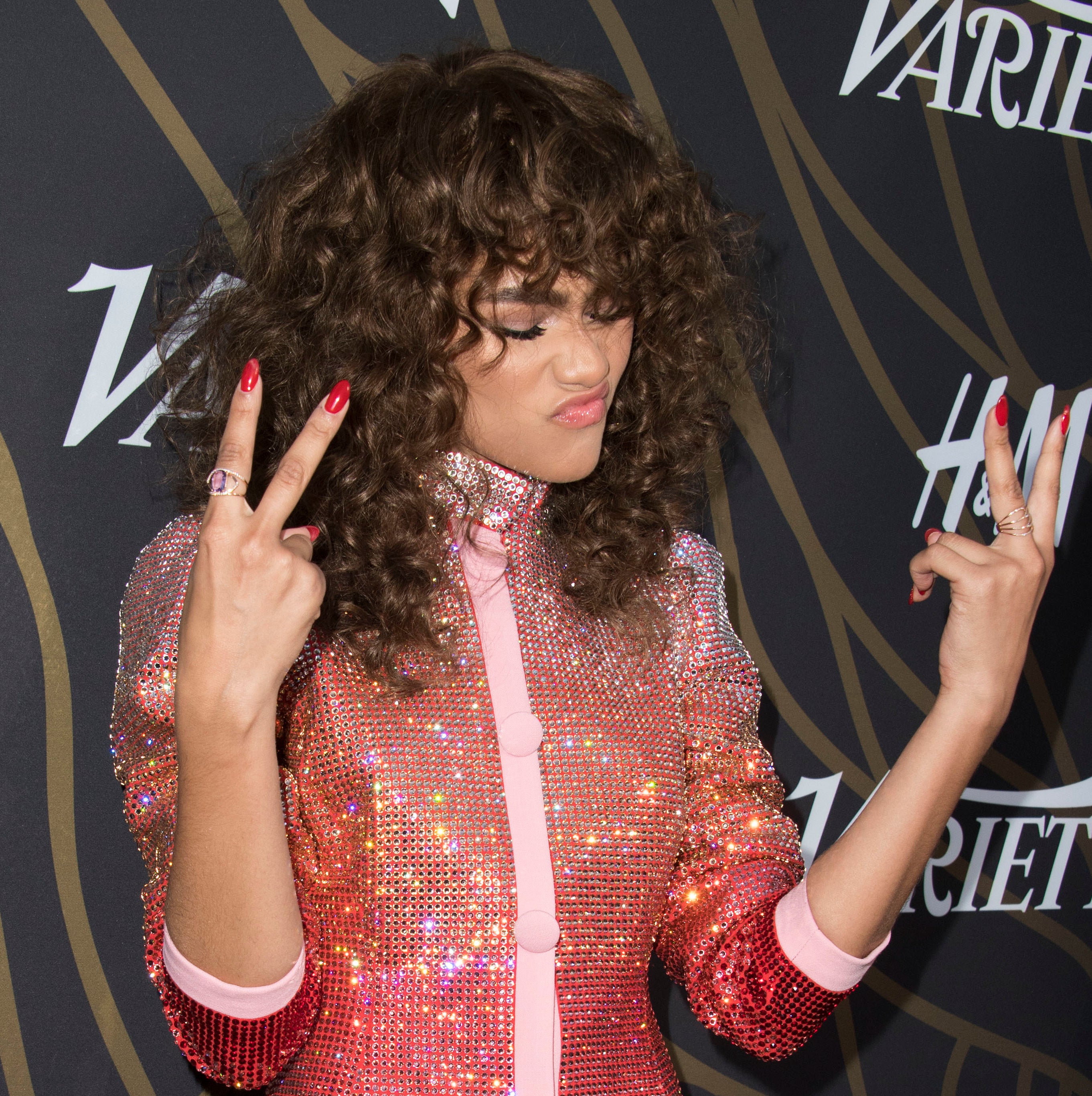 A similar reaction was being received over on TikTok, where one of the comments on the video read: "the way he didn't look bye I would've ran out the room 😭"

"This is so…omg she stays up about this," someone else agreed. Another added: "this would haunt me for years😭"


One more wrote: "i always wondered which one liked who first but this just answered my question."

Earlier this year, Zendaya courted more sympathy for how besotted she was with Tom in those early days when one of her tweets from June 2017 resurfaced on social media.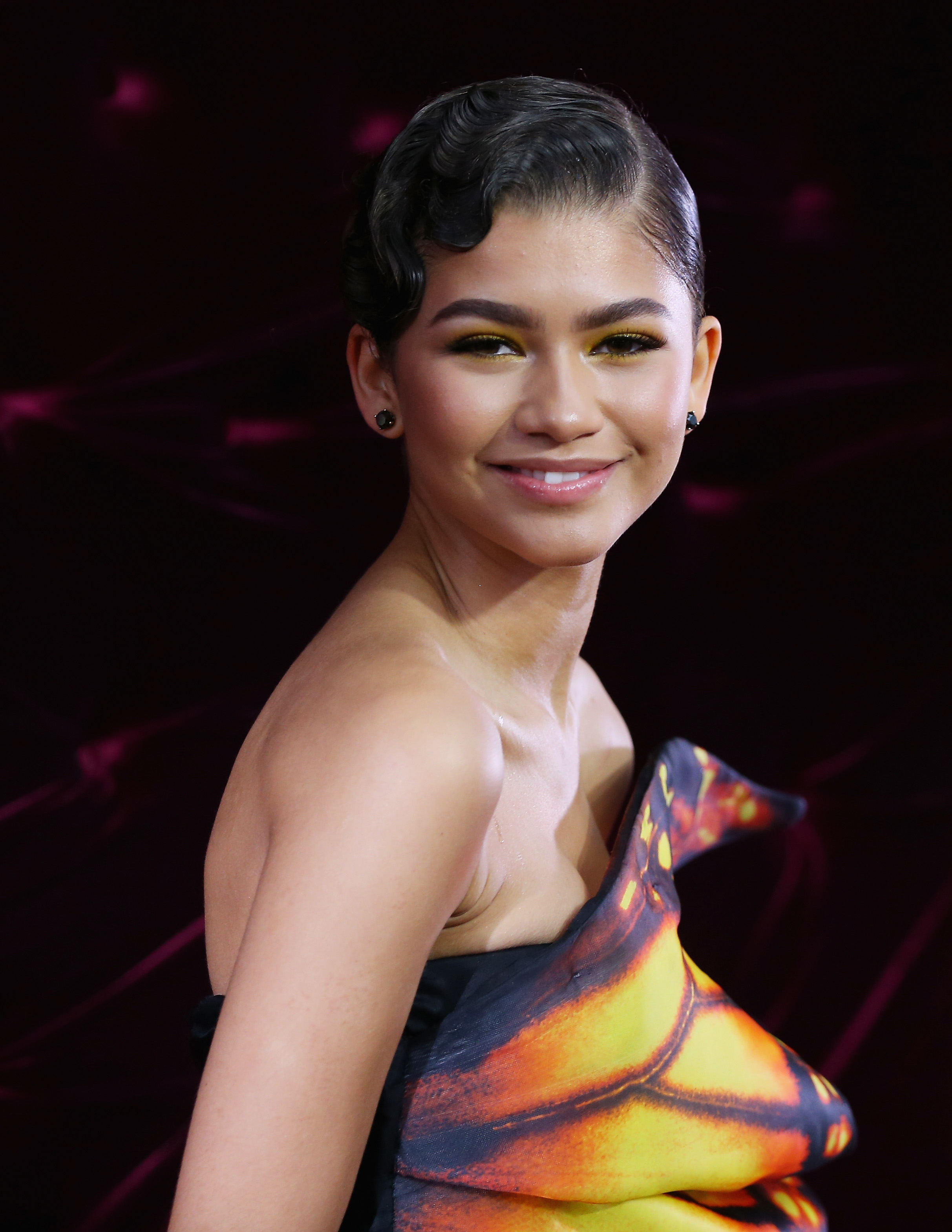 Tom had teased his costar on Instagram by sharing a picture of himself looking longingly into the distance and writing in the caption: "Stealing hearts since never @zendaya."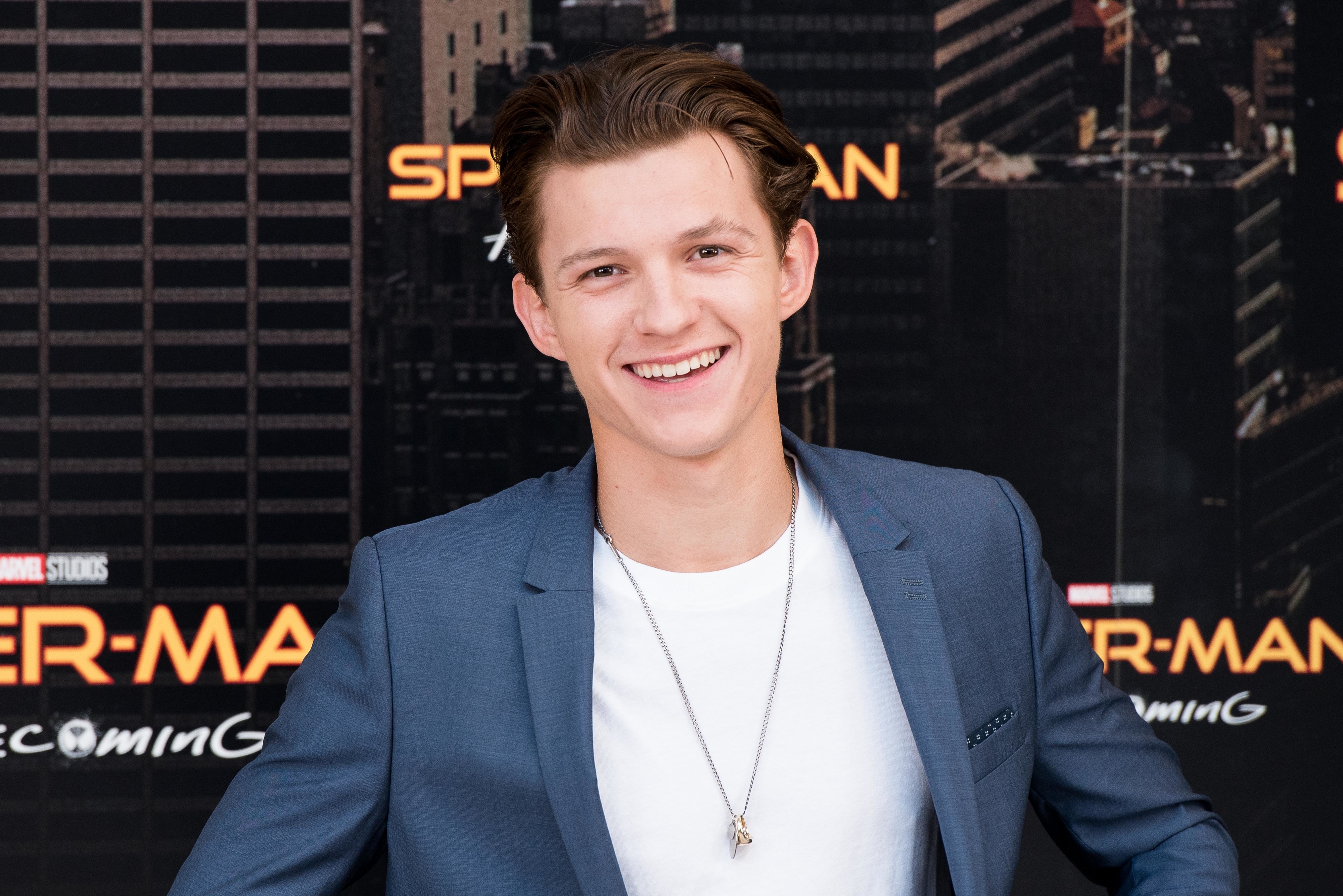 Zendaya immediately responded by liking the post and commenting six laughing emojis alongside a flirty: "I hate you."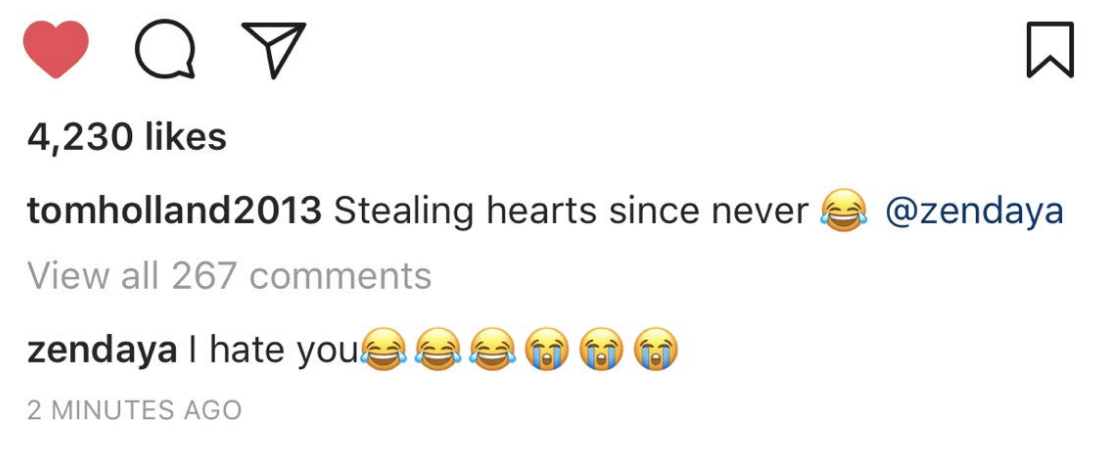 After this, she then screenshot the interaction and posted it to X, telling her fans: "I really can't stand him @TomHolland1996" as she added another four laughing emojis.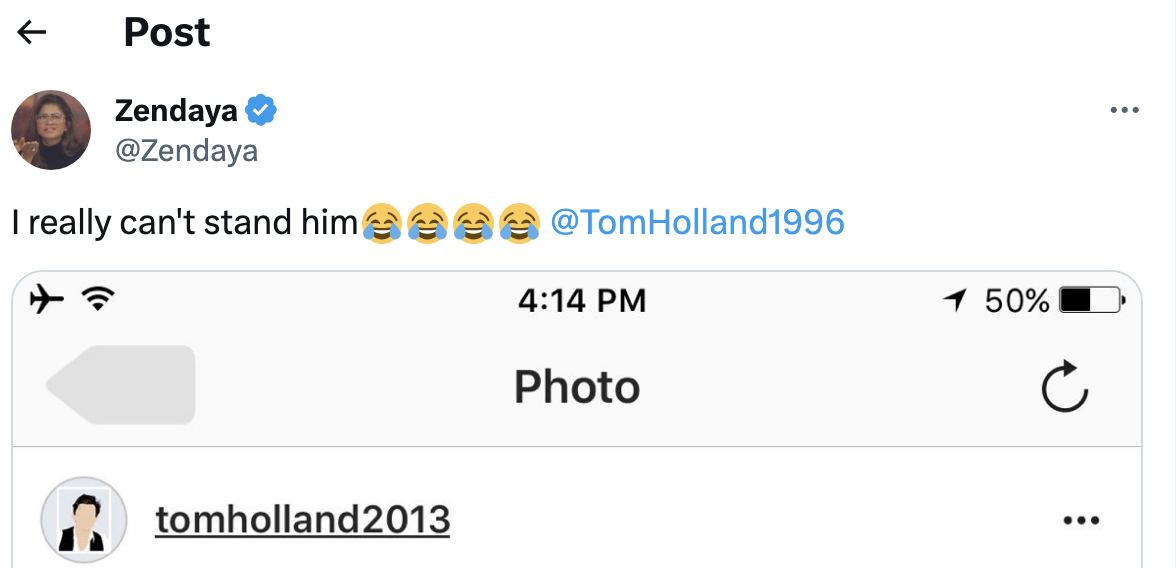 In addition to her excessive laughter at Tom's lukewarm joke, it didn't take long for it to be noted that — according to the timestamp on Zendaya's screenshot — she had "liked, commented, screenshotted, and tweeted" all within the space of two minutes.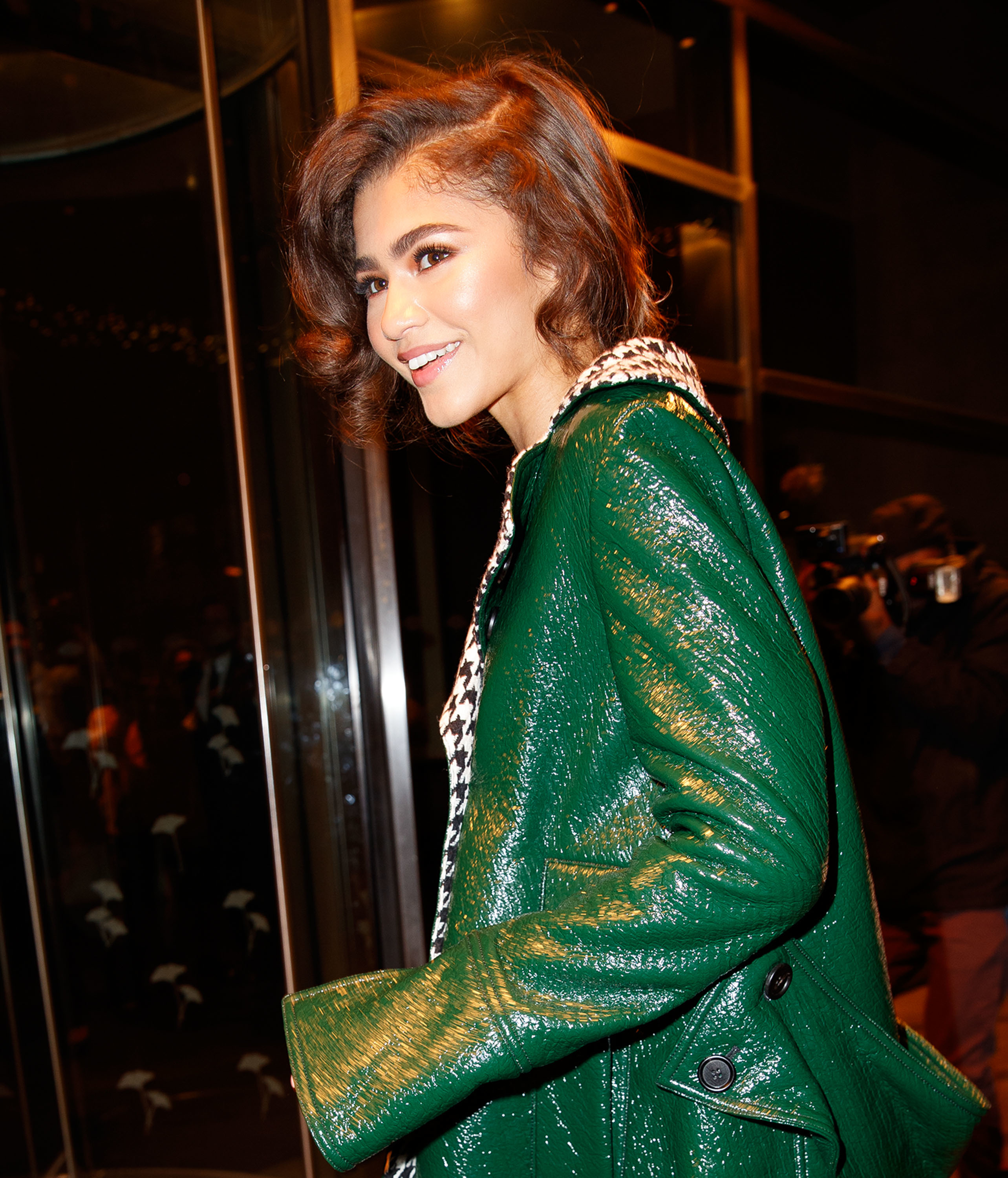 And with this much embarrassing evidence of how much Zendaya was crushing on Tom during this time circulating the internet, thank goodness that everything worked out between them.