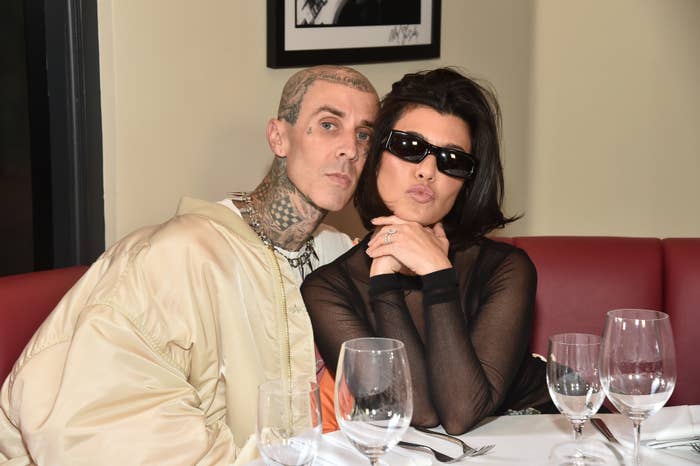 The two, who got married last year, already share six children in their blended family — Kourtney's three kids with her ex Scott Disick, and Travis's son, daughter, and stepdaughter from his marriage to Shanna Moakler — and are thrilled to have welcomed a little boy.
Last week, a source told People magazine,"Kourtney is over the moon about her son's arrival. Her pregnancy took a stressful turn towards the end."
In case you missed it, in September Travis had to abruptly fly home from his band Blink-182's tour due to an "urgent family matter." It was later revealed that Kourtney had been hospitalized and their baby needed emergency fetal surgery.
Opening up about the scare after she'd recovered, Kourtney explained, "As someone who has had three really easy pregnancies in the past, I wasn't prepared for the fear of rushing into urgent fetal surgery. I don't think anyone who hasn't been through a similar situation can begin to understand that feeling of fear."
"She is happy to just be able to snuggle her baby boy now," the insider said of Kourtney after the birth. "She feels so blessed."
They also told People that Travis "keeps being amazing" and has been a huge support to Kourtney since their son's arrival. The source said, "He makes sure she has everything that she needs. He is obsessed with their baby boy."
Neither Kourtney nor Travis has publicly commented on the birth, and while Travis previously teased that they'd chosen the name Rocky for their son, this has not yet been confirmed.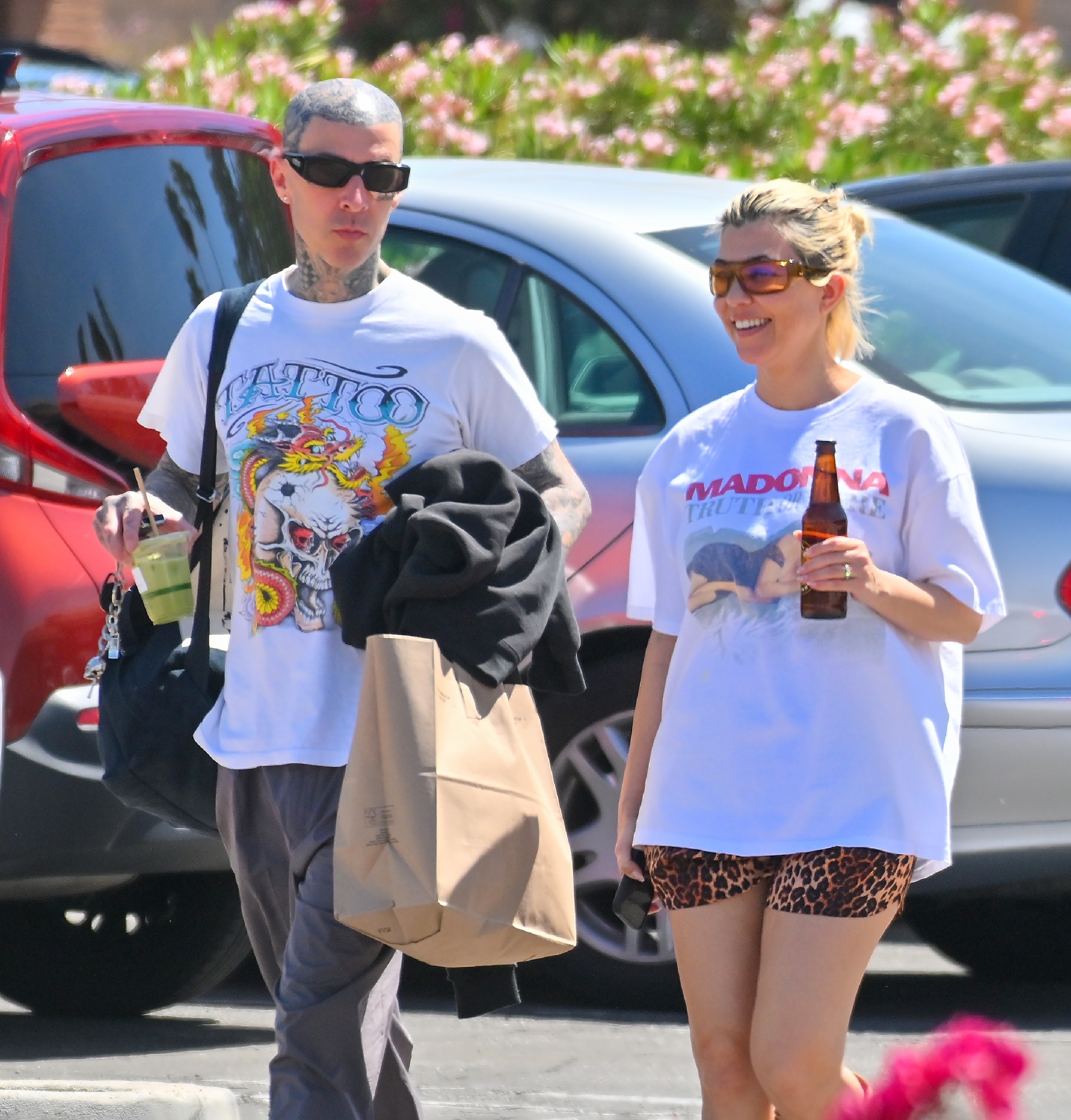 But on Thursday, Travis did share with fans a bit of insight into his son's arrival as he took to social media to post a bizarre video from the hospital room.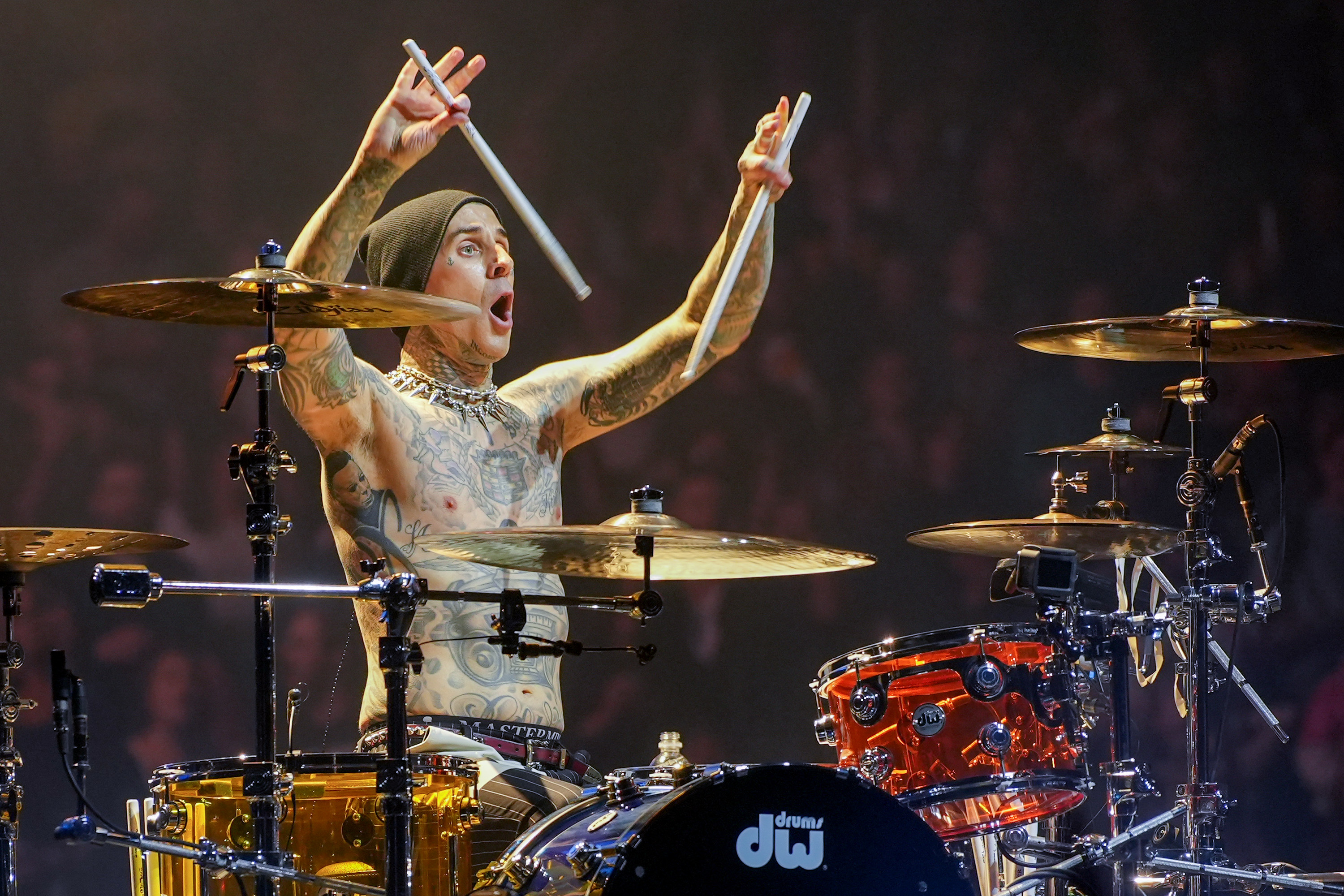 In the clip — which is over a minute long and is assumed to have been taken as Kourtney prepared to give birth — Travis is drumming on a miniature kit that he has brought into the establishment.
He captioned the post, "Practicing to my babies heartbeat," with the heartbeat also audible in the background.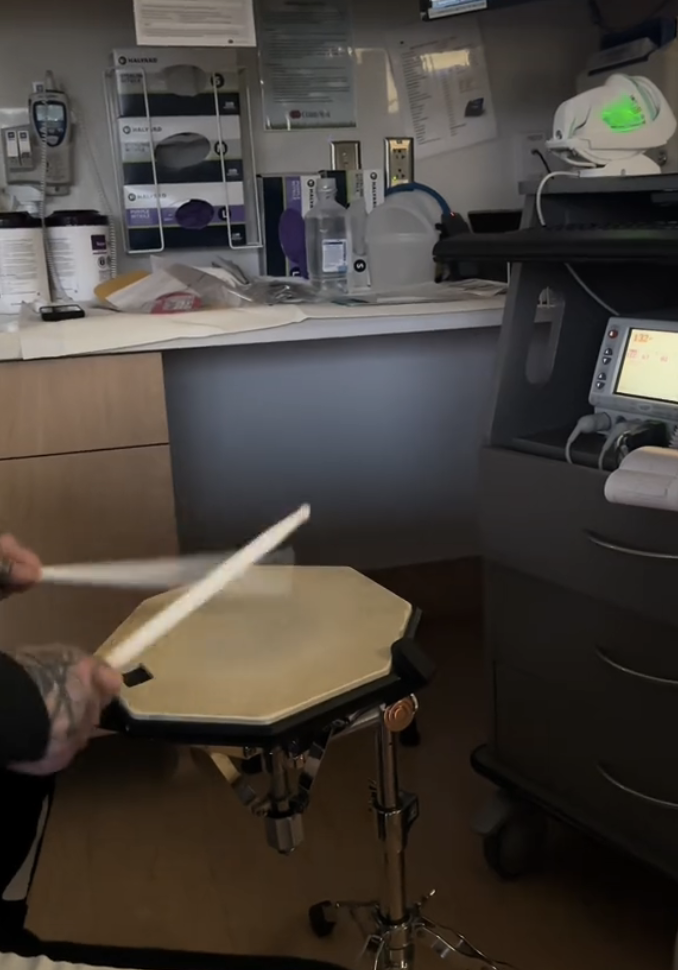 But the video may not be getting the reaction that Travis anticipated, with many viewers left stunned by his actions while Kourtney was presumably in labor.
In fact, Kourtney was widely praised for having the "patience of a saint," with other parents admitting that they'd have had a different response if their partner had done this while they were giving birth.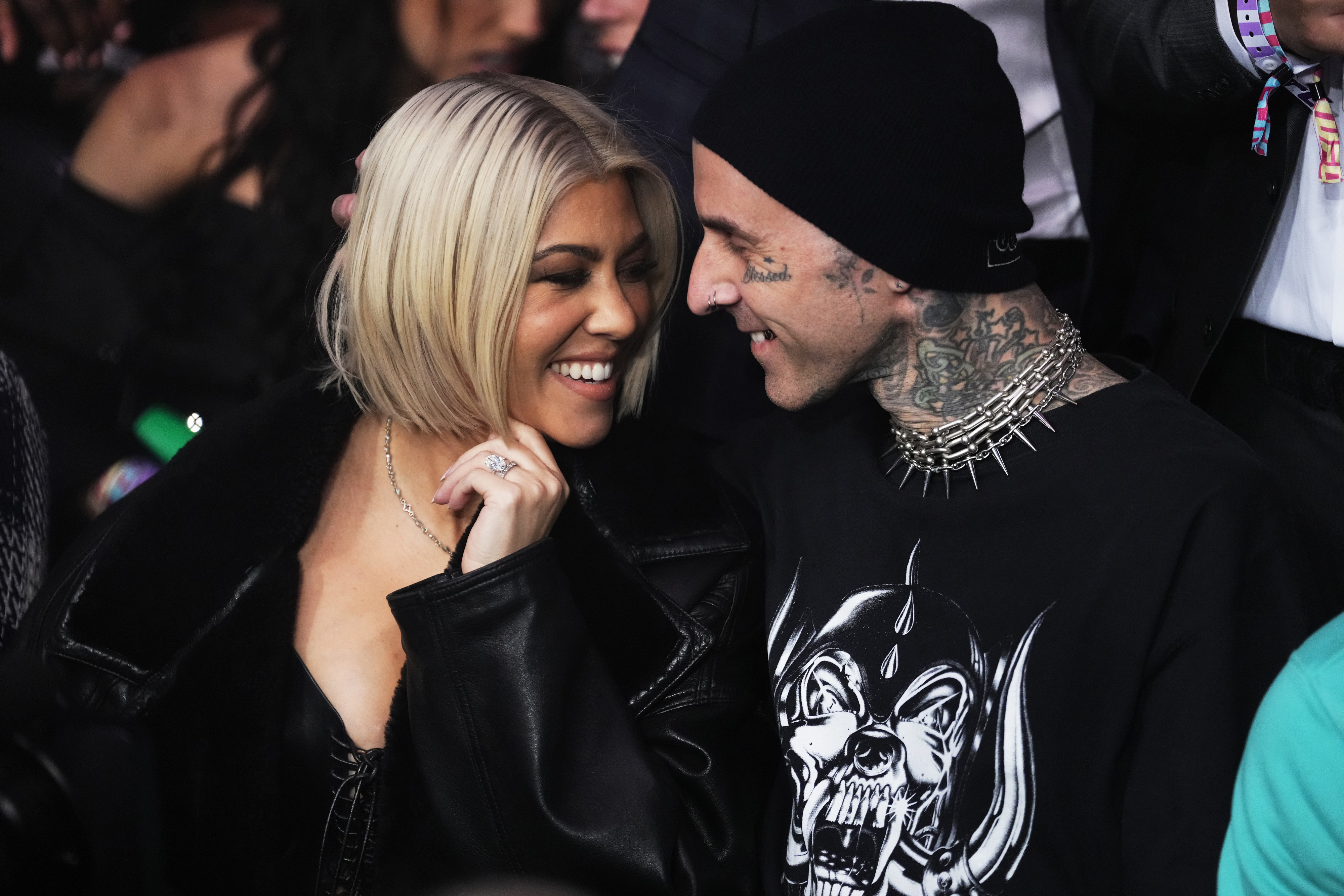 Commenting on the TikTok video, one person wrote, "Yh Kourtney is good! Bc ain't no way in hell I'm listening to that while I'm trying to push a human out! 😂"

"That would've driven me up the wall😂," another agreed. "Kourtney has the patience of a saint."

One more added, "Kourtneys a better woman than I am, that drumstick would be snapped," while someone else echoed, "Those drumsticks would go where the sun doesn't shine 😂"

"This how you know she loves him. I didn't even want my husband to look at me when I was in labor. I was in so much pain," another revealed. Somebody else commented, "This would test every last nerve I have."


"This would be an immediate get out! In labour or not," one more joked. While somebody else focused on logistics, saying, "I'm getting the ick imagining him carrying this drum thing inside."


"Shouldn't you have been rubbing her back or something," another user asked. One more concluded, "Sorry but that would do my head in during labour id throw the sticks out the window."


And many expressed their concern for the other patients in the hospital, with one person commenting, "Imagine being the person in labor in the room next door. Ugh. Not everyone wants to hear you."
"I would be extremely irritated," another agreed. "He better had booked out the whole floor and not disturb other mothers."

While somebody else just joked, "No cos the next room would have thought jumanji comin 😭💀🤣"

Kourtney previously won praise for how open she was about her and Travis's IVF journey last year, which was documented on her family reality show The Kardashians.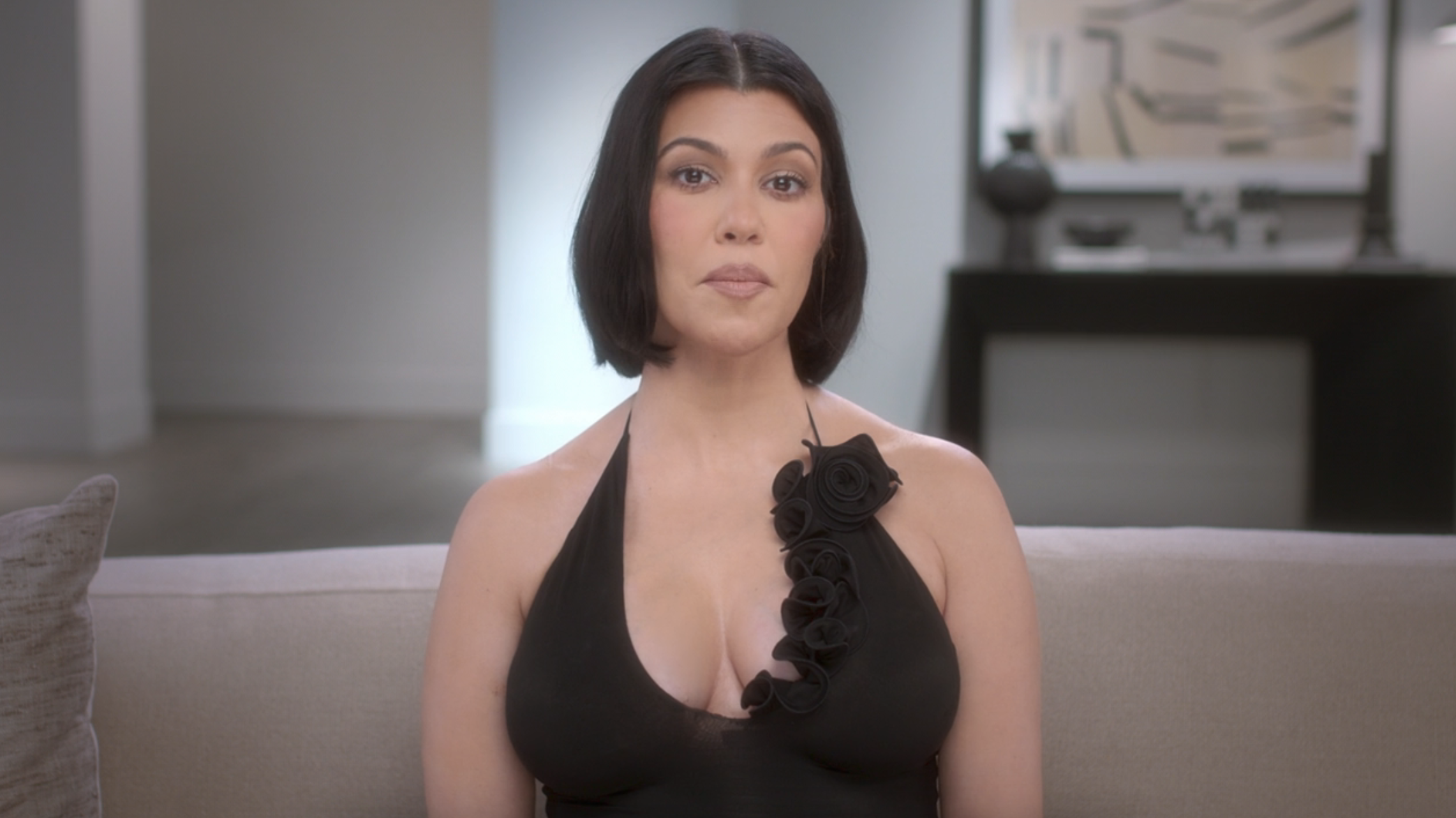 After several rounds of the fertility treatment that didn't result in a viable embryo, Kourtney and Travis decided not to continue with this route because of the pressure it put on Kourtney both physically and mentally.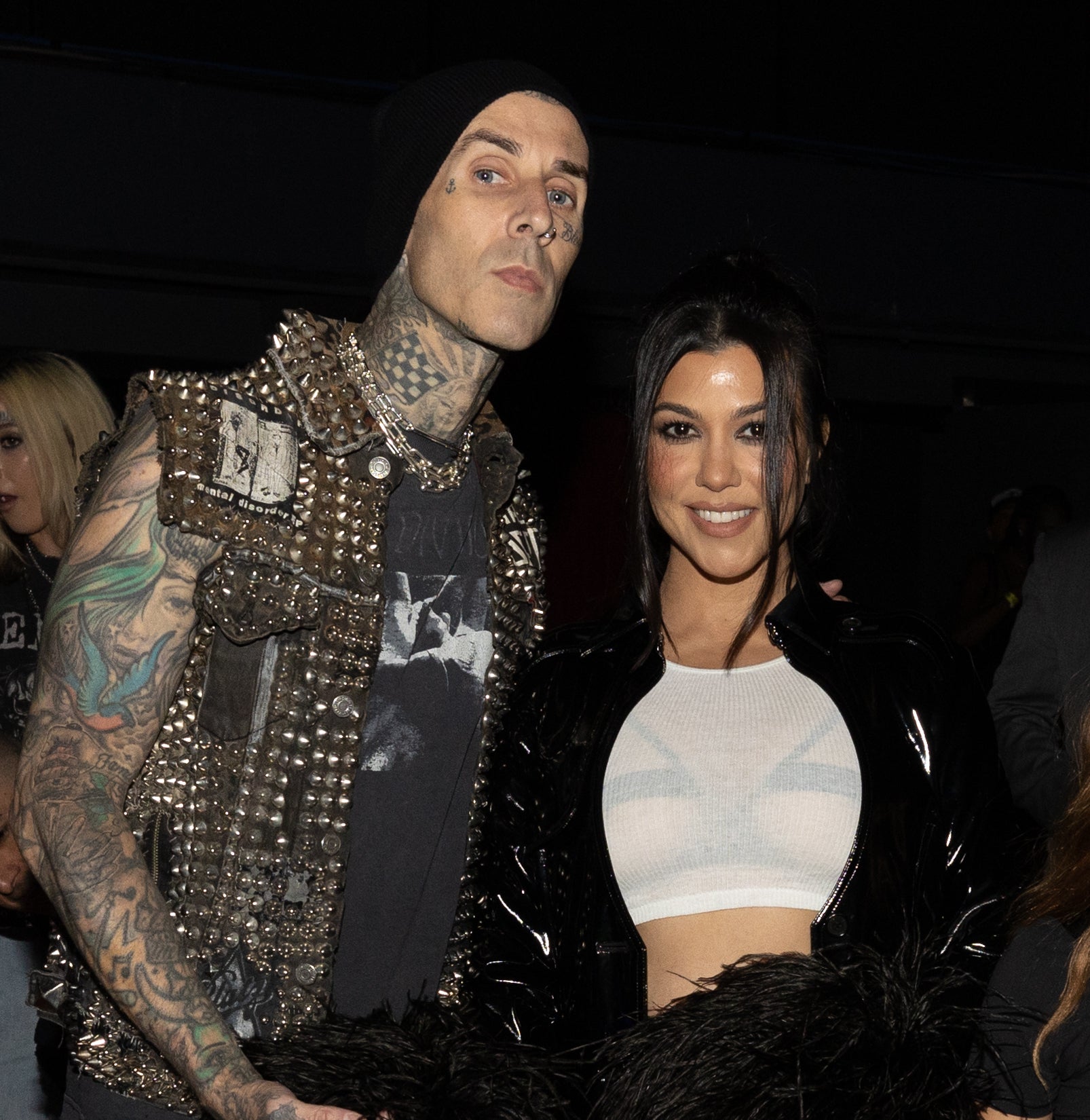 Last month, Kourtney revealed that she'd felt "pushed into doing IVF" and that it "went against" her "intuition." She added to Vogue at the time, "I didn't feel fully prepared for the mental or physical toll it takes."
Kourtney added, "We just got pregnant naturally. It was an indescribable feeling. Shock, then super happy… Fear sets in, worry, but I remembered then to have gratitude."