You have probably heard by now that Taylor Swift is dating Kansas City Chiefs football star Travis Kelce, with the two putting on an incredibly public display over the last month.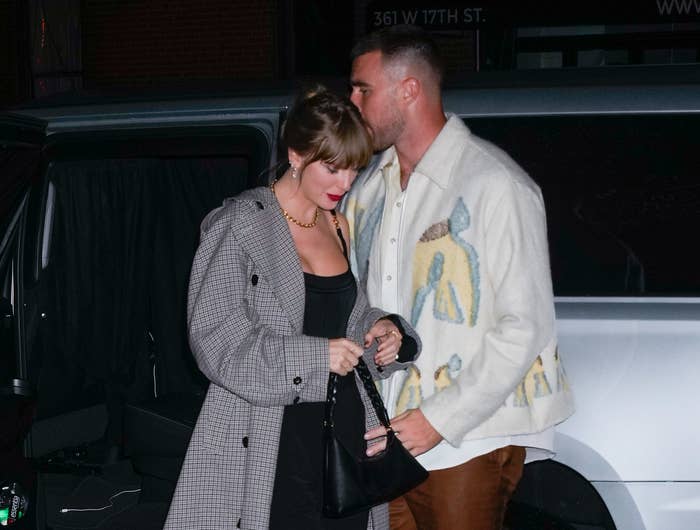 If you need reminding, Travis first made his feelings toward Taylor known back in July, when he attended her Eras Tour and expressed his disappointment afterward that he wasn't able to meet her and pass on his phone number.
Fast-forward to September, and Taylor caused shockwaves when she attended one of Travis's football games.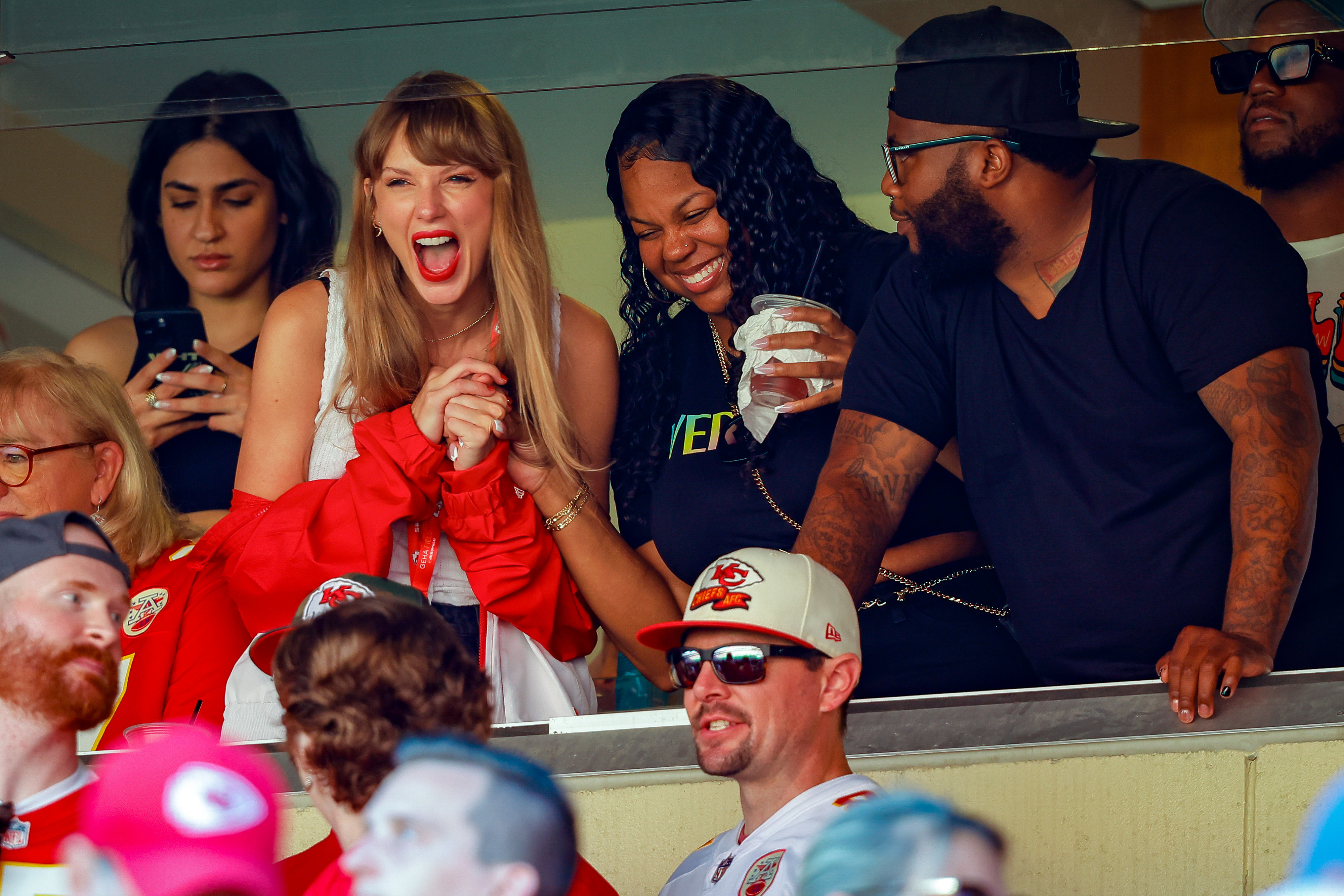 The star was seen looking cozy with the tight end's mom, dad, and closest friends as she cheered him on from Travis's VIP suite at Arrowhead Stadium in Kansas City, Missouri.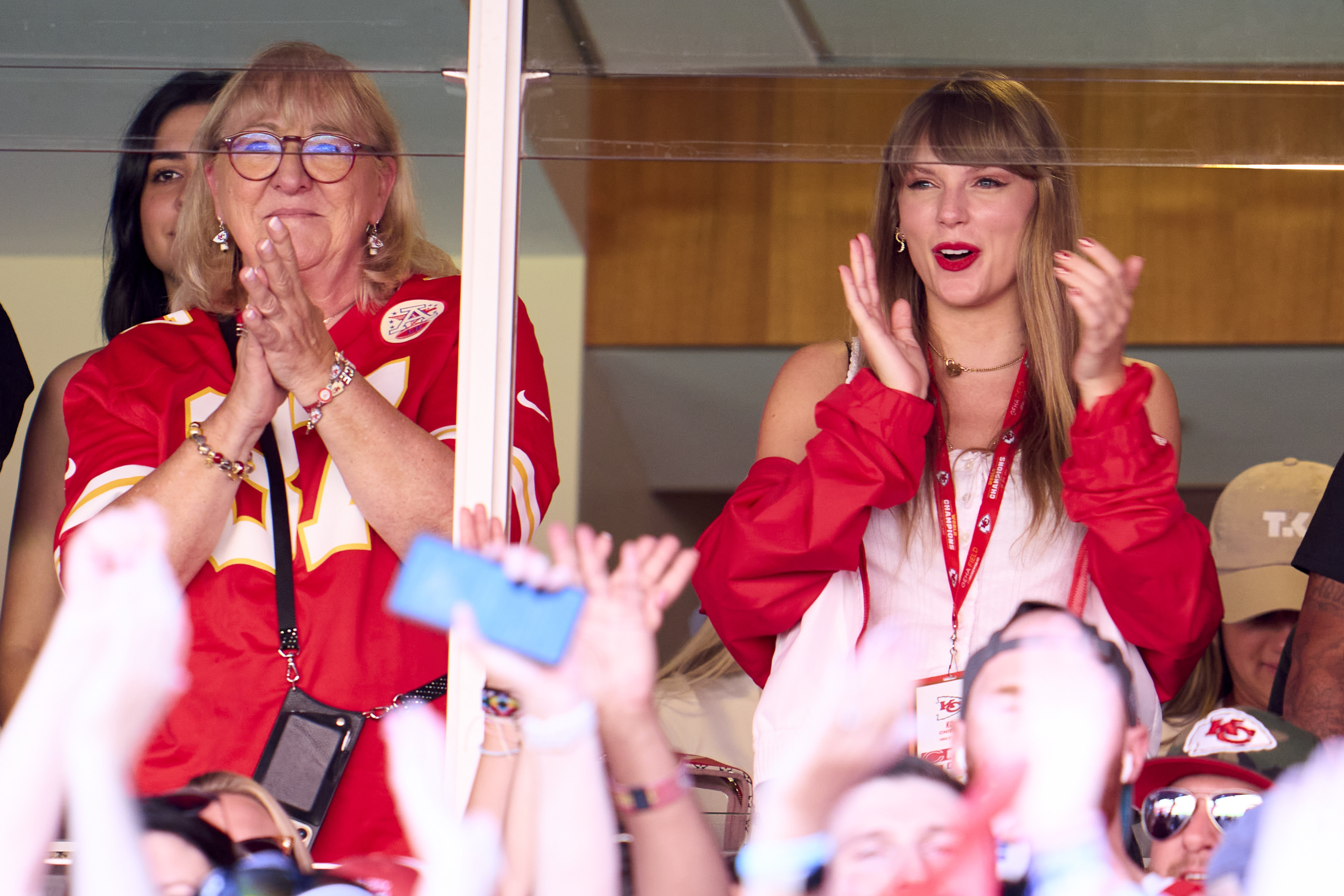 Since then, the pair have done little to hide their romance: Travis has regularly discussed Taylor on his and his brother's weekly podcast, the two have been spotted on various date nights around New York — and every detail of these dates has subsequently been leaked to various outlets.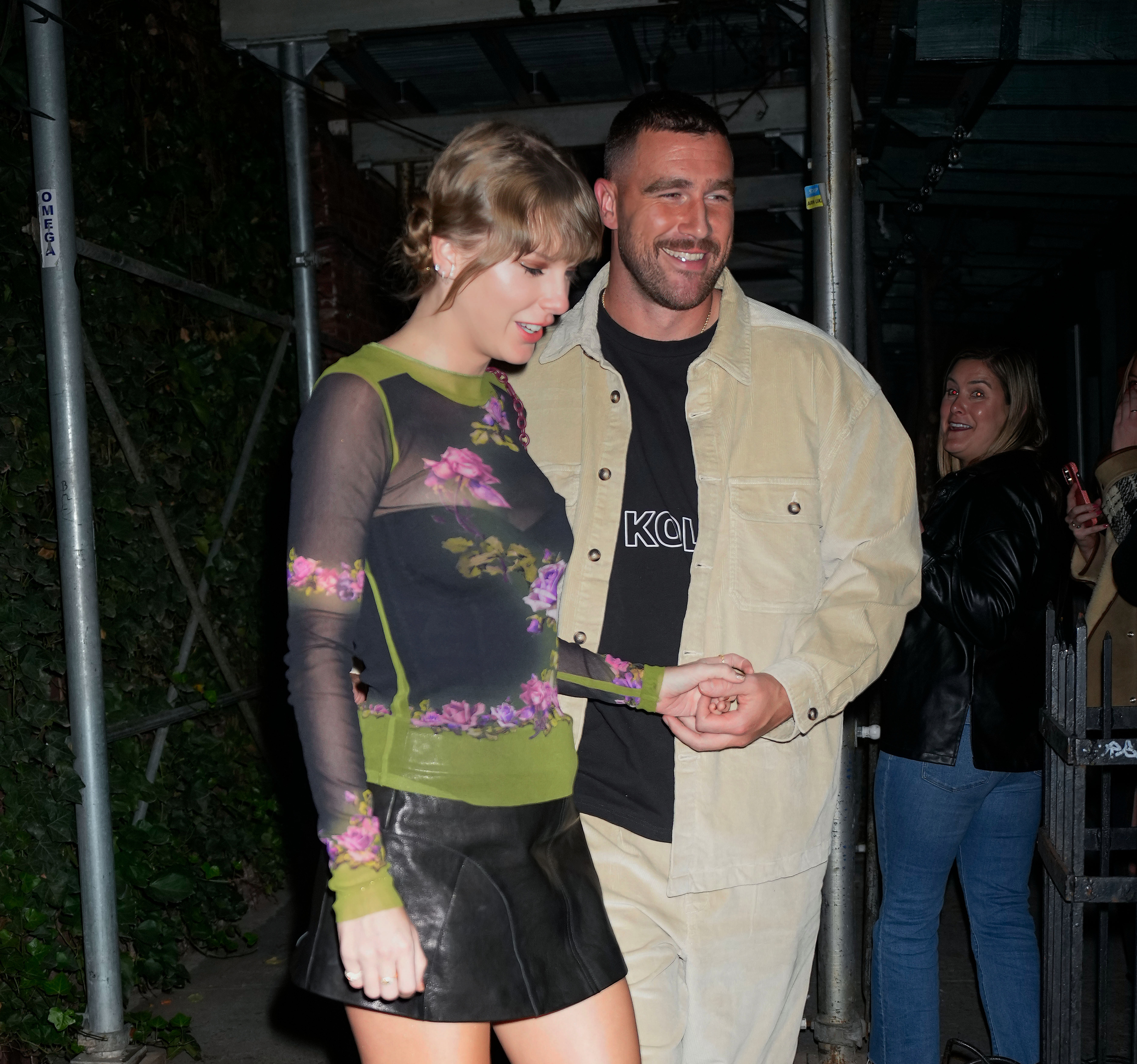 Taylor has also attended more of Travis's football games, the most recent of which was on Sunday when the Kansas City Chiefs took on the Los Angeles Chargers.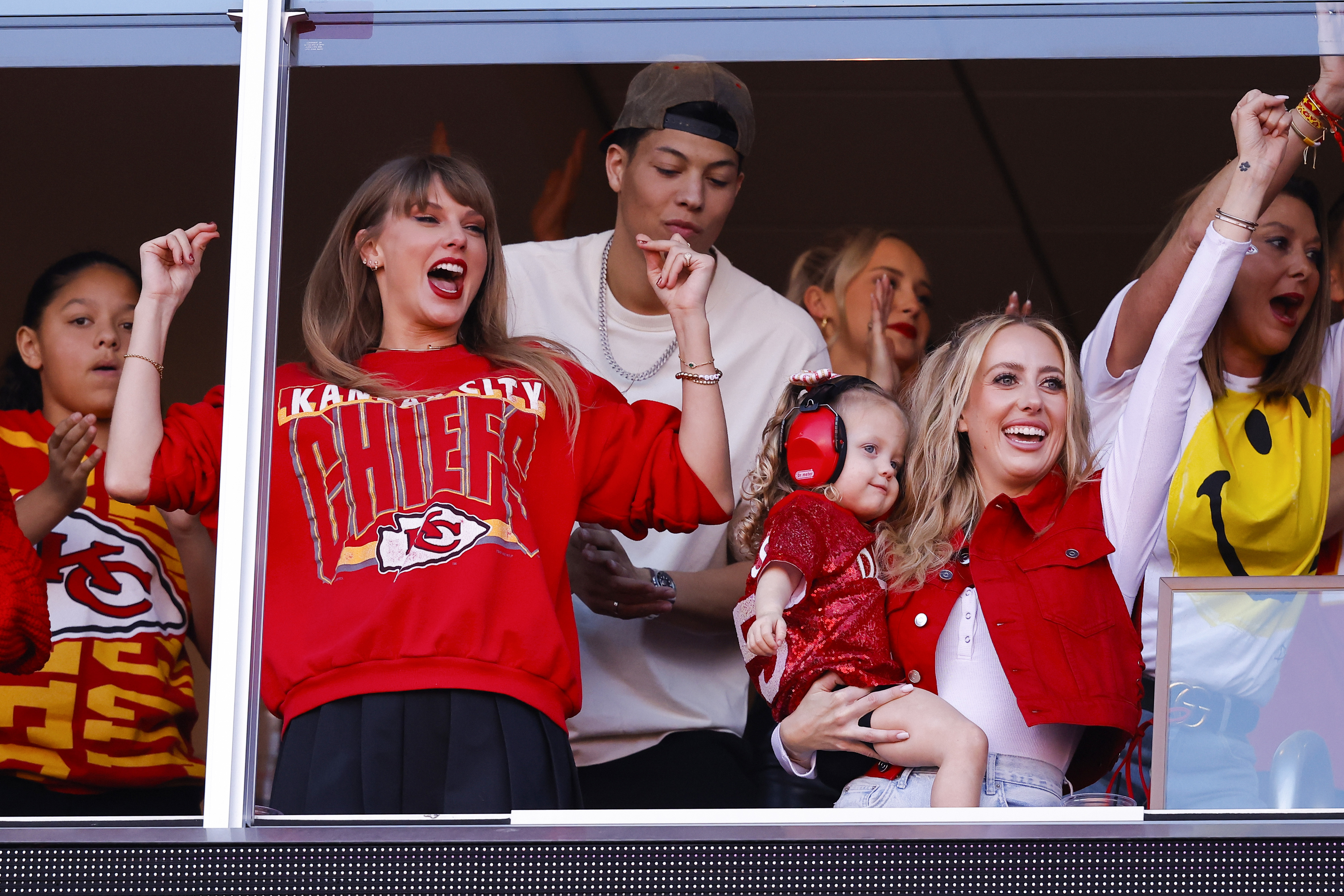 As usual, the star's attendance caused a stir, and the TV broadcast cameras regularly cut to her throughout the game.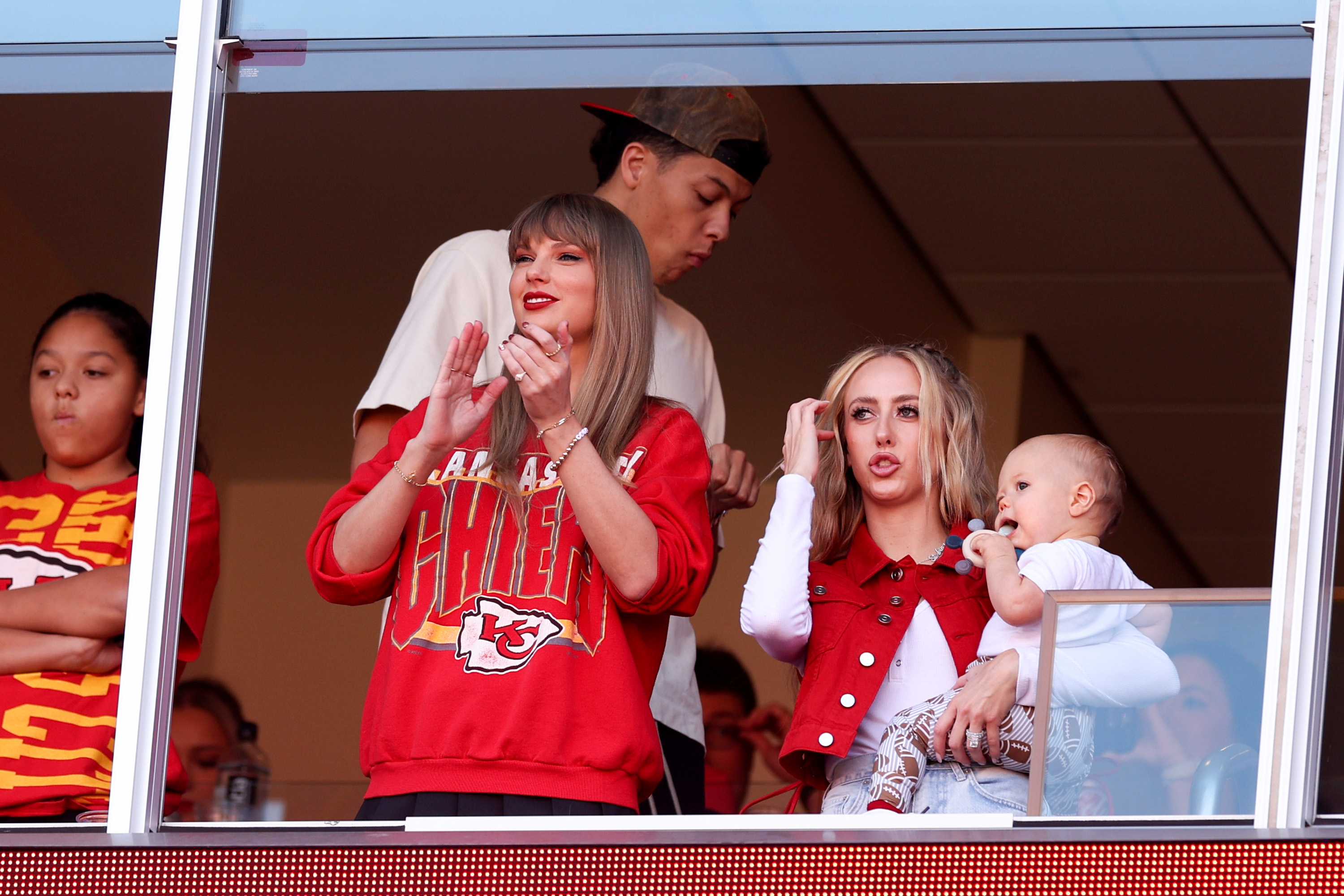 Taylor was filmed being generally enthusiastic and supportive throughout the game and even took part in a special handshake with Brittany Mahomes, who is married to Travis's teammate and close friend Patrick Mahomes.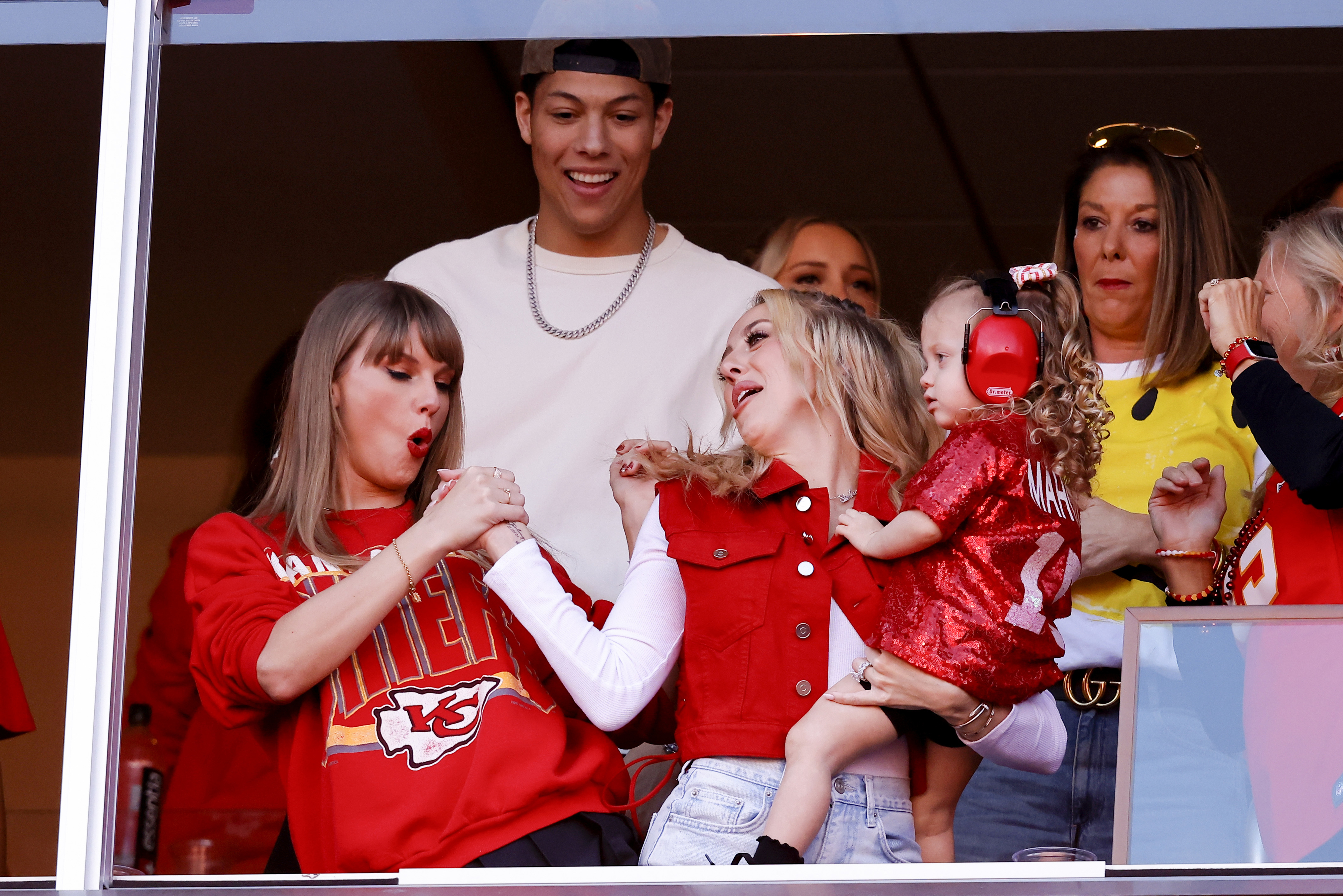 But there is one Taylor reaction shot that has attracted particular attention, with CBS expertly cutting to the star when Travis was tackled to the ground partway through the match.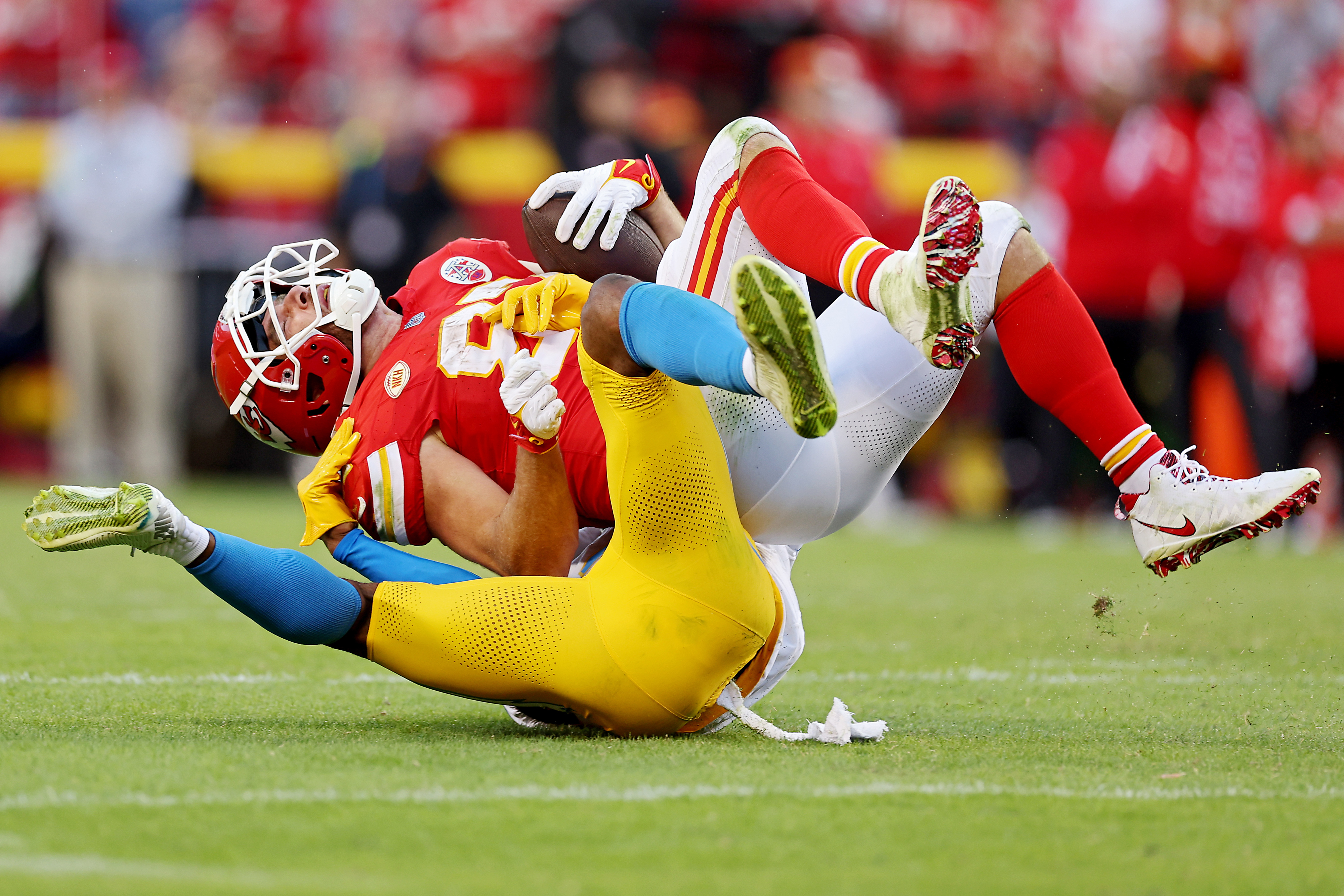 And Taylor's response did not disappoint, as she appeared to be incredibly concerned by Travis's fall.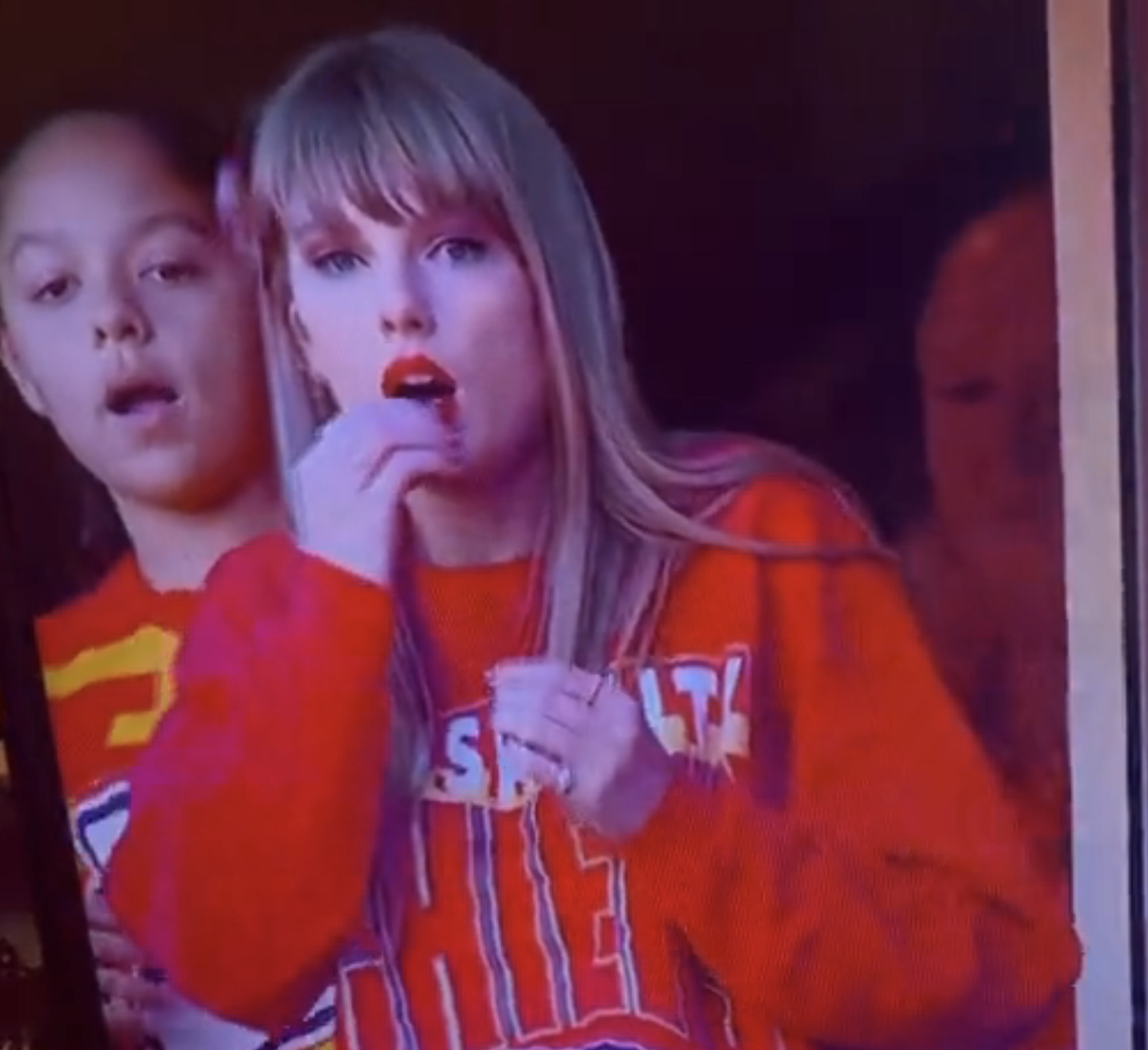 In the video, which has gone viral on both TikTok and X (formerly known as Twitter), Taylor can be seen literally shaking as she jumps out of her seat when Travis is knocked to the ground.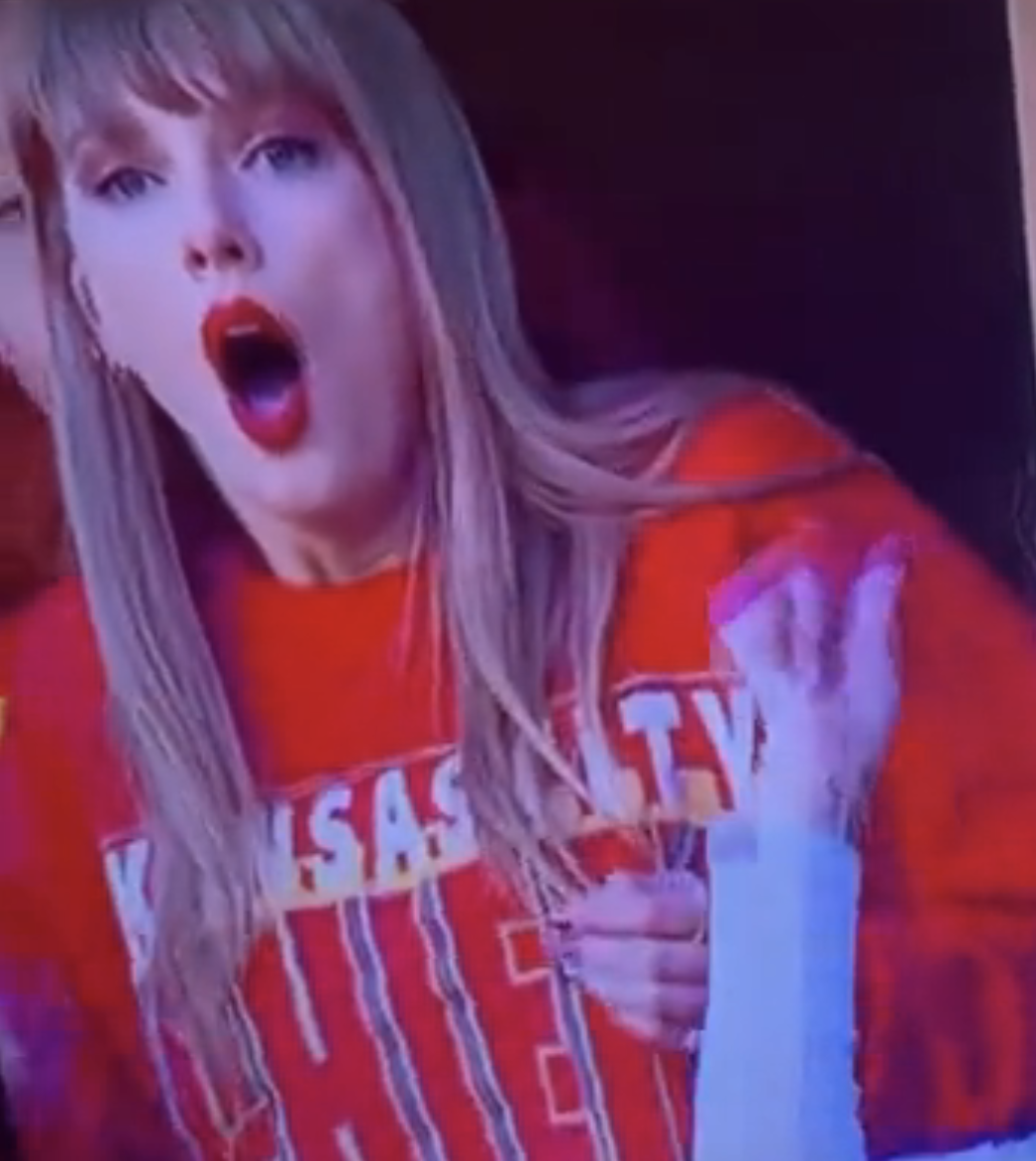 Taylor is wide-eyed and her mouth drops open in shock. She then appears to go to bite her nails before instead covering her mouth with both hands.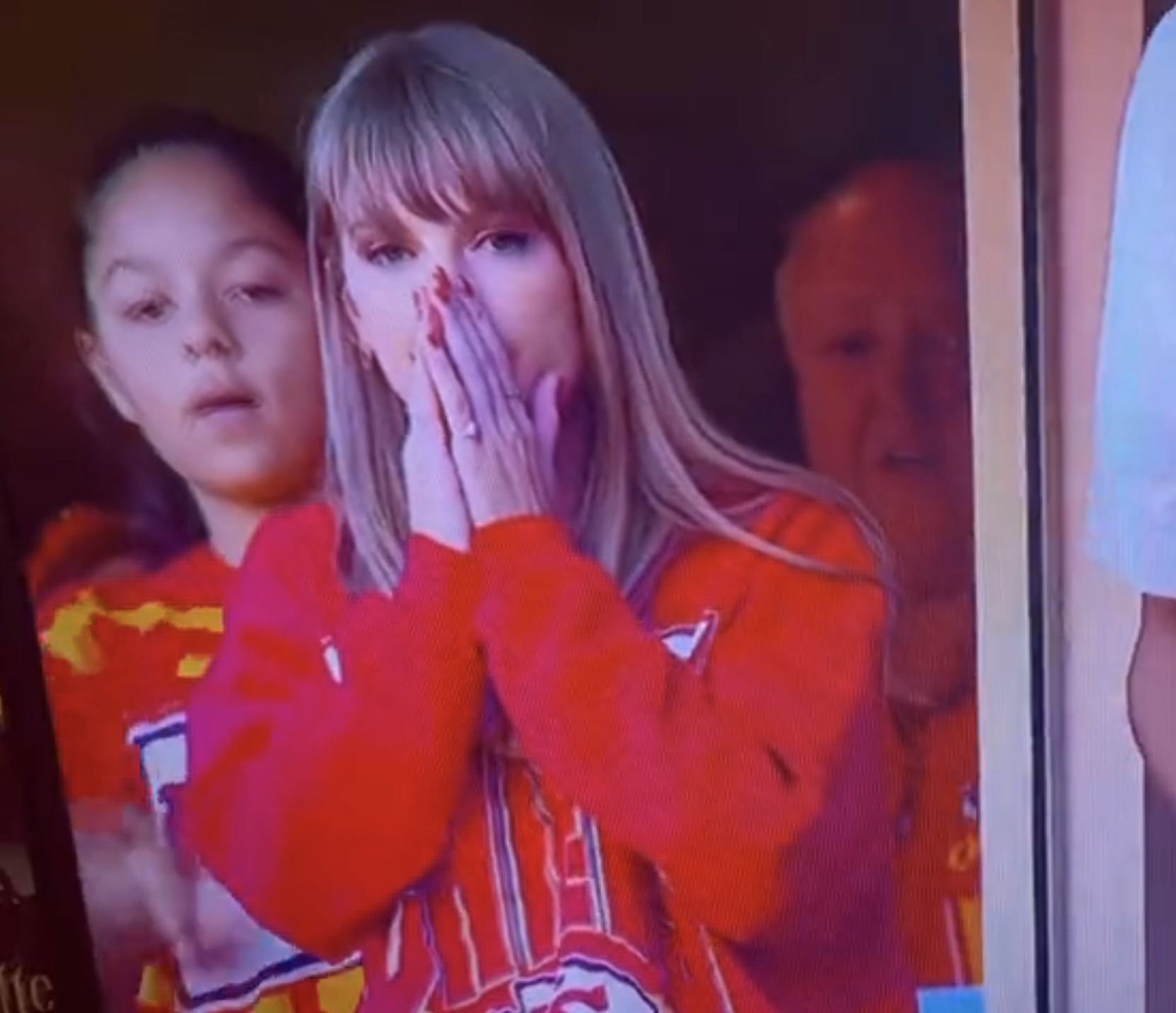 The clip has divided people on social media. Some have claimed that it is a sign of how much Taylor cares about Travis, with one popular TikTok stating that the singer is "down bad."
"I literally feel like I'm watching a romcom," a popular comment on the post reads. Someone else wrote, "it's so adorable the way she's not used to all of this yet and him getting tackled."


Another fan added, "The way she shook when she stood up, like she was about to cry of something was wrong, I love Taylor so much for her sweetness❤️❤️"

Someone else hit back at the cynics by writing, "PR WHO???? Please. This is loooveeee."

Travis is the first professional athlete Taylor has dated during her 17 years in the spotlight, with the vast majority of her exes being either musicians or actors.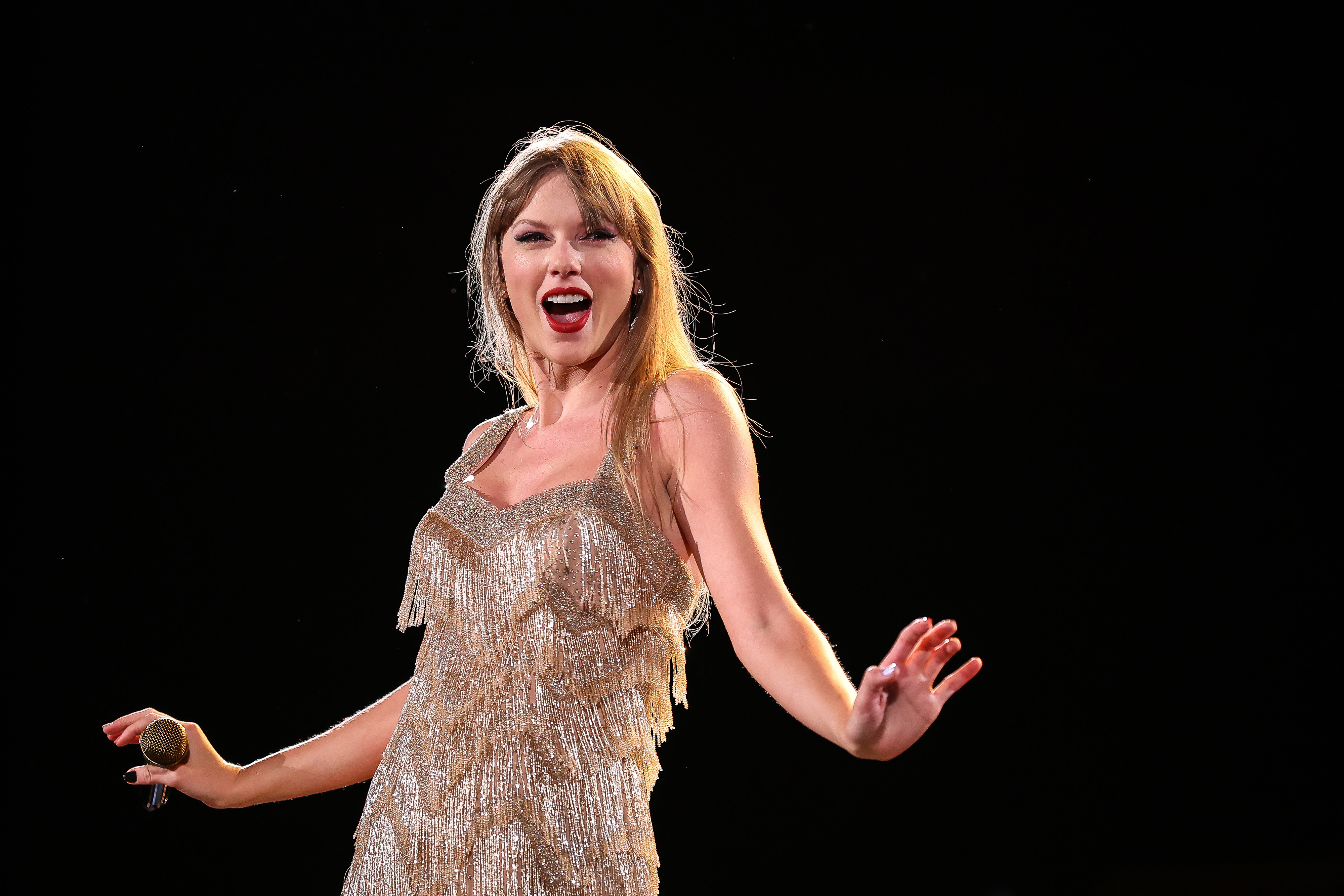 As a result, it's fair to say that she isn't used to how brutal sports can be, or watching somebody she cares about get caught up in the roughness of it all.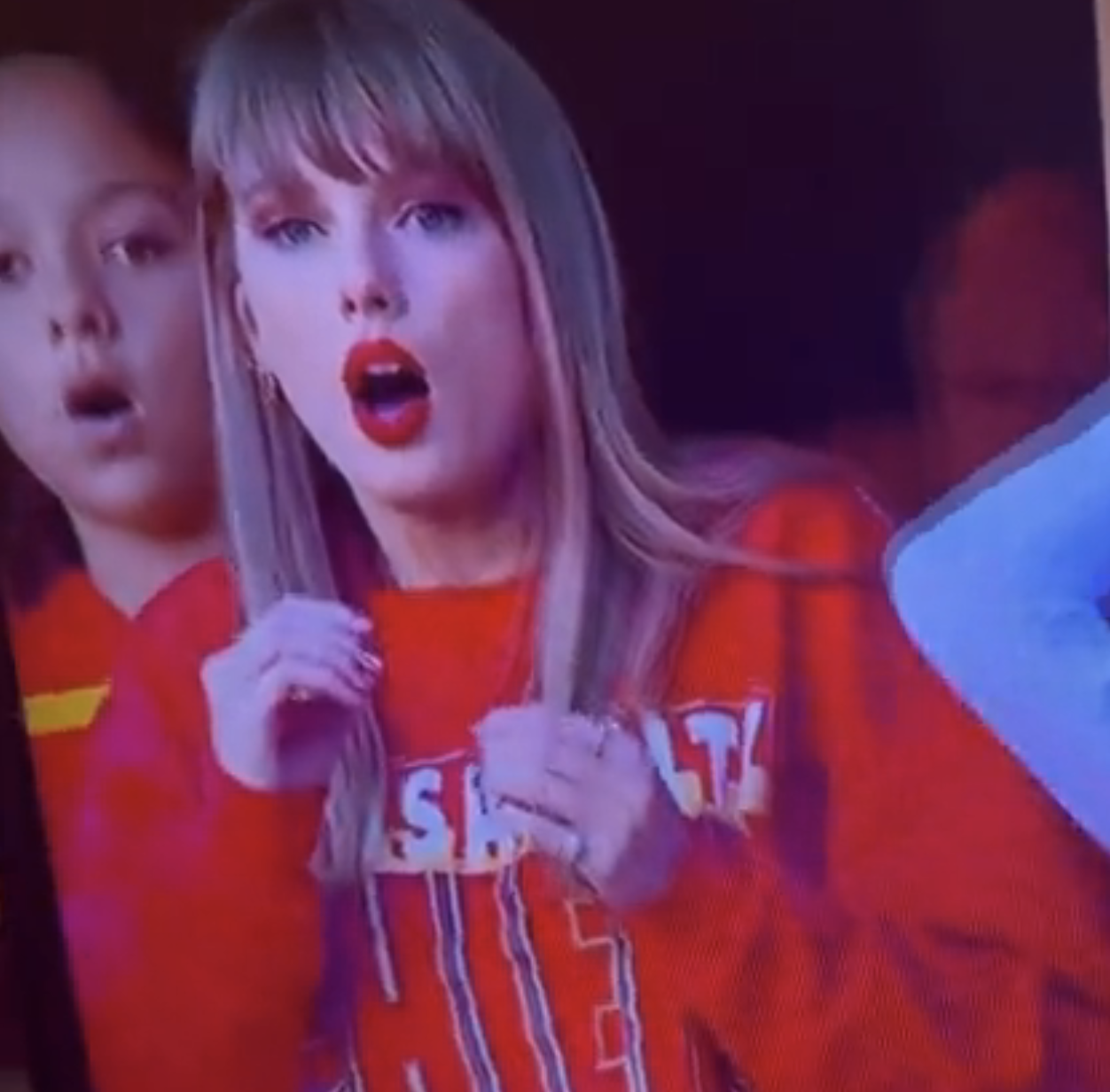 But with Taylor's football appearances becoming more and more frequent, we're sure that she'll get used to it in no time.