If there is one thing that Rihanna is famed for as much as her music and her Fenty Beauty line, it's probably being the queen of social media clapbacks.
Over the years, Riri has not held back from dragging people online — from everyday critics, to her fellow celebrities.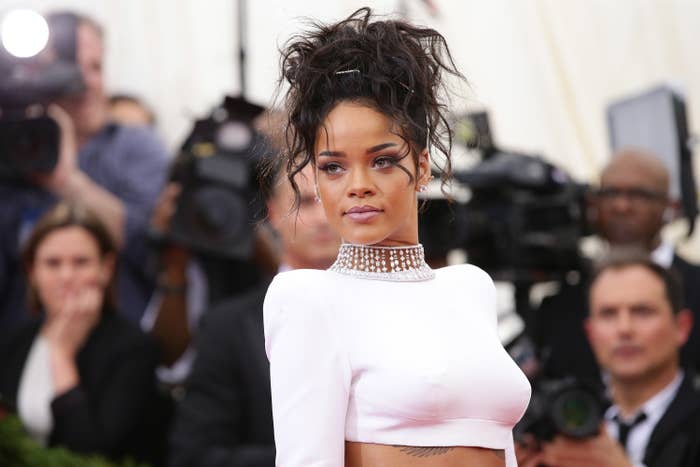 In 2014, Kendall Jenner tweeted: "If Rihanna doesn't perform Complicated tomorrow I'm gunna be very upset #FavSong!" to which Rihanna drily replied: "Well don't come."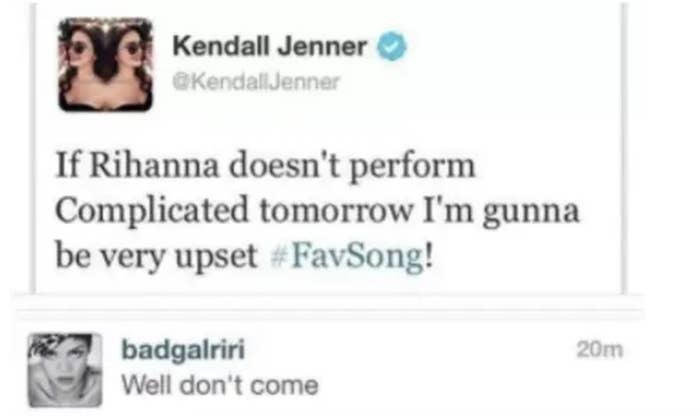 And when Ciara spoke out against Rihanna in 2011, Rihanna tweeted in response: "My bad ci, did I 4get to tip u? #howrudeofme," before adding: "Good luck with bookin that stage u speak of."
Basically, Rihanna does not stand for haters — and it's fair to say that we have all missed her sassy one-liners during her time away from the spotlight.
While the singer never explicitly took a hiatus, she certainly dialed back on her public persona while she focused on Fenty before starting a family with her partner, A$AP Rocky.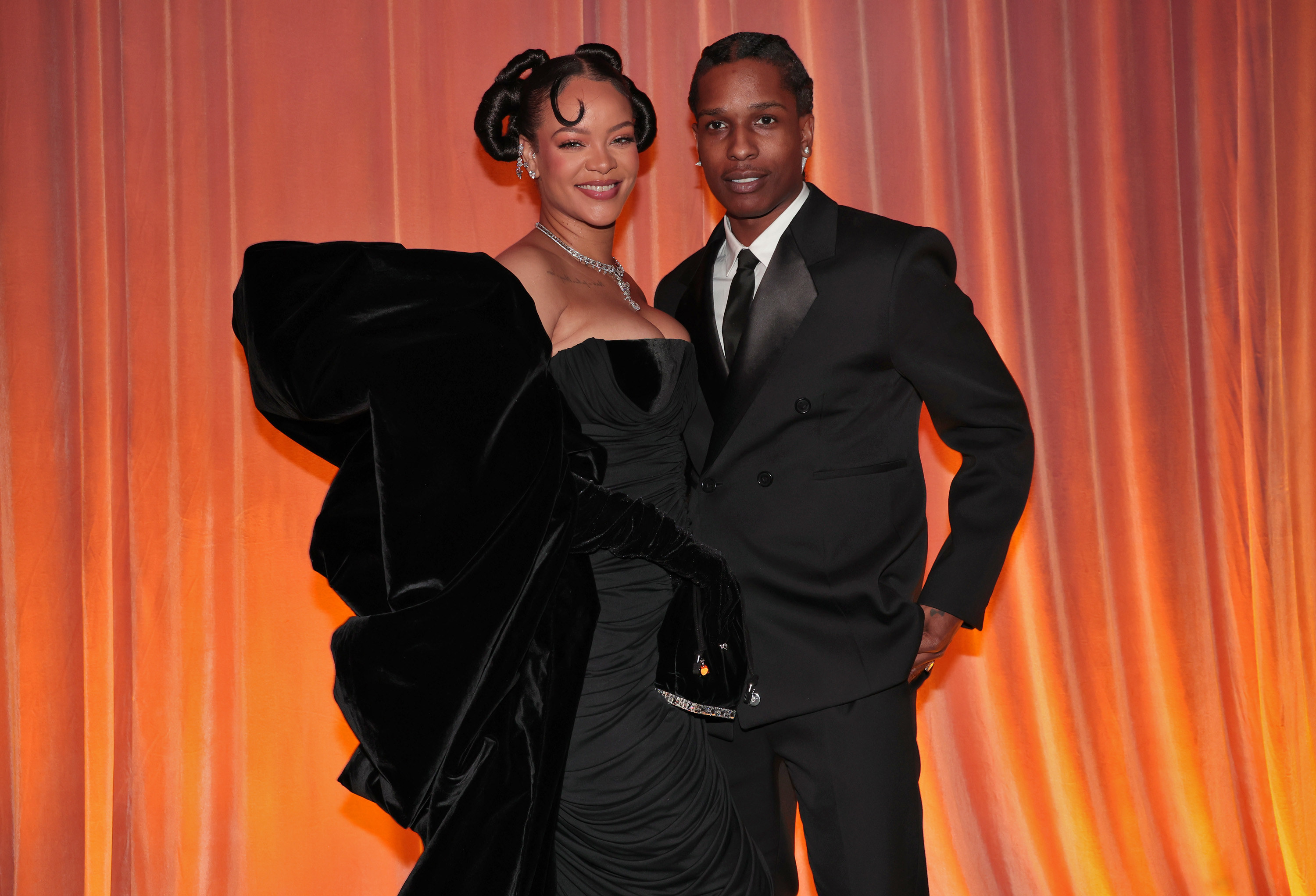 Three days after Rihanna's seriously impressive music comeback at the Super Bowl — where she also revealed that she is pregnant with her and Rocky's second child — the growing family of three were revealed to be the March 2023 cover stars for British Vogue.
While she had previously posted a TikTok video of her baby in a bid to beat the paparazzi to selling the first look at him, this is his first proper introduction to her fans, and she was practically bursting with pride as she shared the pictures to her Instagram page.
Alongside three Vogue photos of her and her son together, Rihanna wrote: "my son so fine! Idc idc idc!" and her choice of word sparked a debate among her followers.

"that caption is really problematic. I wish you were better," one person wrote in the comments. Another agreed: "Riri FINE ISN'T THE RIGHT WORD FOR A BABY."


"your son so what now???" one more asked. Someone else added: "I love Rih.. but imagine a father calling his baby girl 'fine'?! Weird AF."


But Rihanna wasn't here for the criticism and started to respond to people in the comments to let them know that she'll call her baby whatever she wants to.
"riri ik u did not just say 'fine' .." one person wrote, only for Rihanna to simply reply: "af."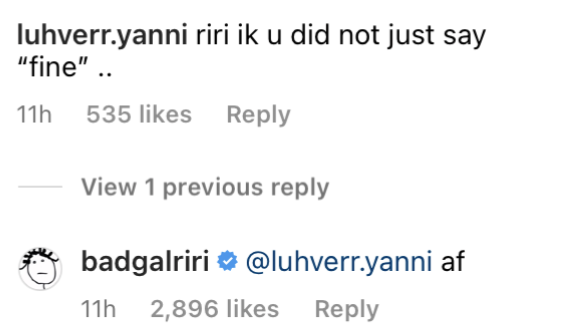 "Fine!? More like cute, adorable.. he's not a grown man.. lol" someone else had commented, to which Rihanna said: "You just keep your lil cougar paws away from him and we good!"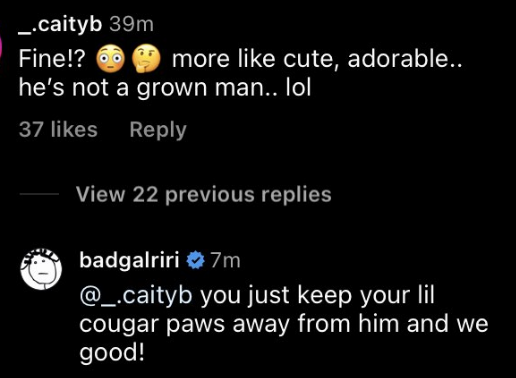 And when another follower asked: "Who calls a baby fine??" Rihanna replied: "His mother!!!!"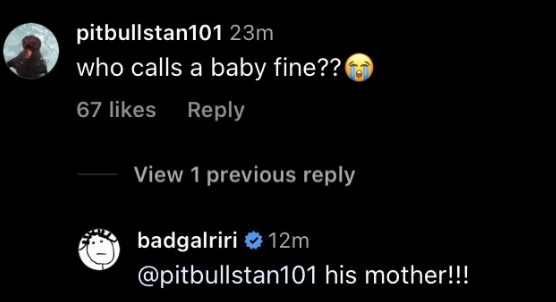 Needless to say, the star also had plenty of support from her fans, with one person writing: "The women in my family talk like that about babies as well. I think it's a Caribbean thing to say that. It's the same thing as saying handsome."

"If you think she means this in any other way than innocent, then that sounds like a you problem tbh 🤷🏽‍♀️" another added.

"If she says he Baby fine then he is! Y'all misinterpreting her comment just wild to me," someone else agreed. "She should have called him 'cute' like that's not a synonym to fine or handsome. 😂 weirdos."

Alongside the photo shoot, Rihanna opened up about how she has adapted to motherhood in her interview with Vogue, where she admitted that it was a "head-fuck" when she and Rocky first left the hospital with their son.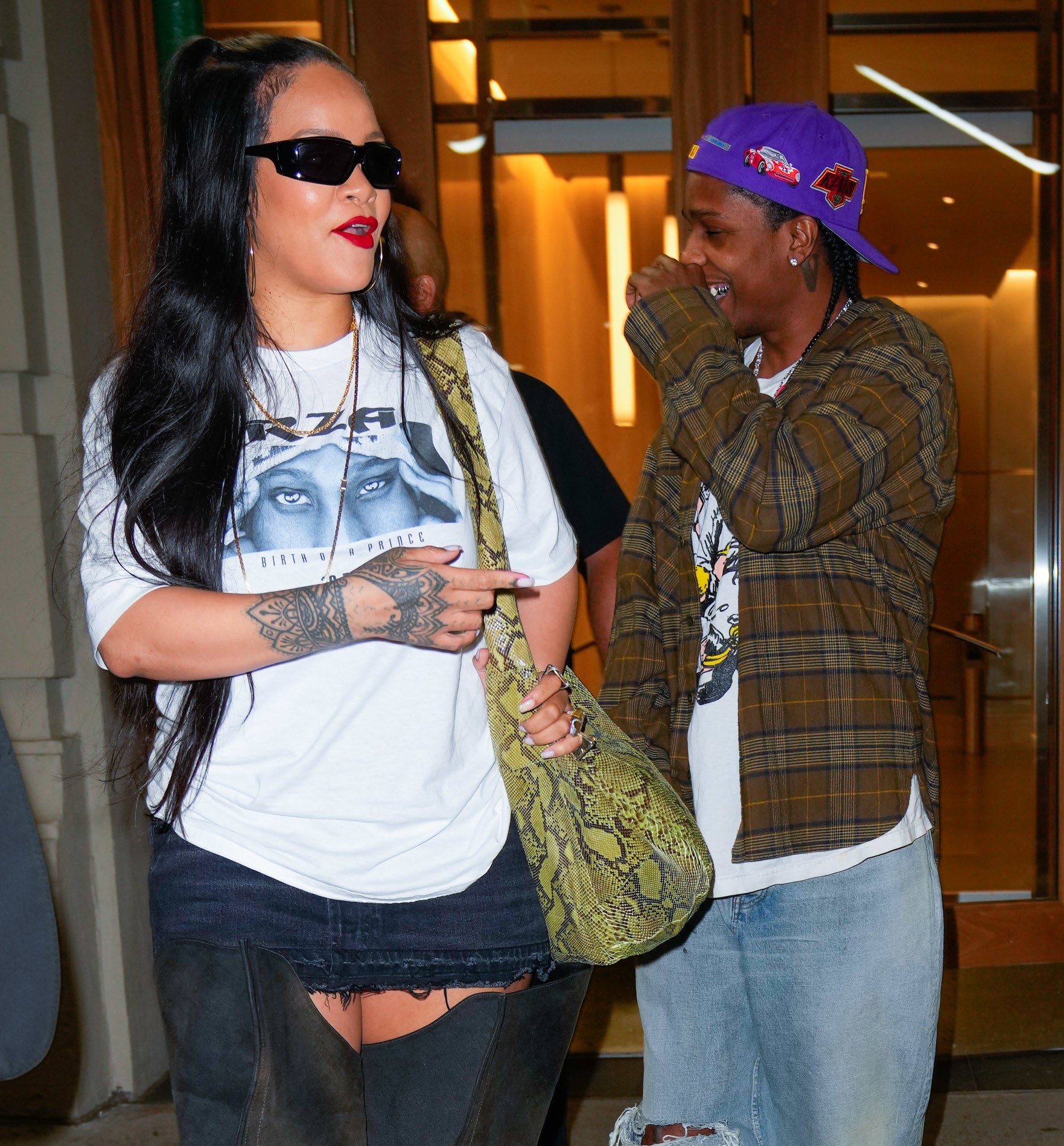 "Essentially, from one person I became two. You walk into the hospital as a couple and leave as a family of three. It's nuts," she recalled. "And oh, my gosh, those first days are insane. You don't sleep. At all. Not even if you wanted to. We came home, cold turkey, had no one. It was just us as parents and our baby. Man, you're a zombie for the most part."
Rihanna also reflected on the pressure that comes with raising a child in the modern world, explaining: "Raising a young Black man is one of the scariest responsibilities in life… You're like, 'What am I leaving my kids to? This is the planet they're gonna be living on?'"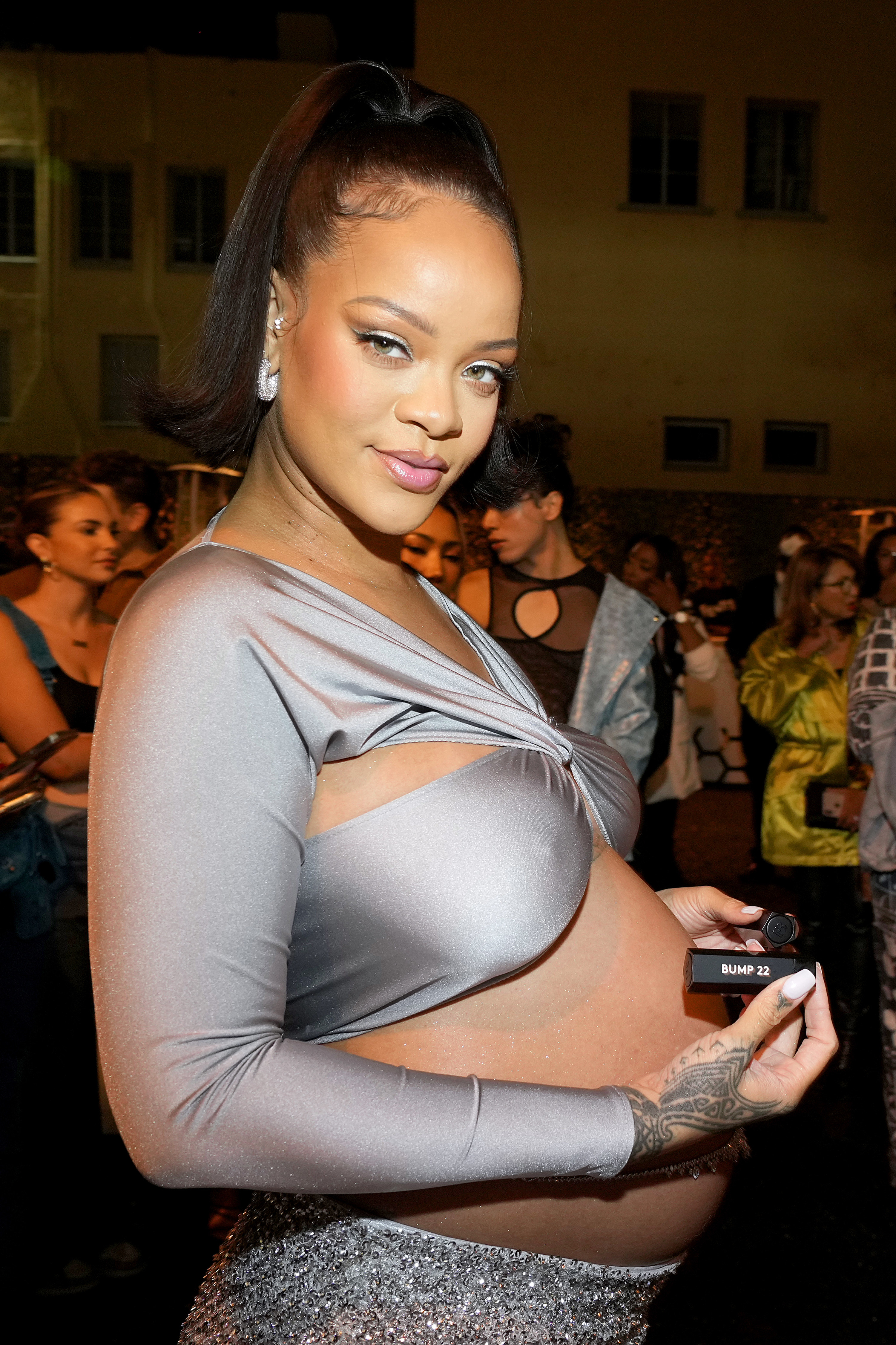 The star then gave fans the news that they had all been hoping for — that her long-awaited follow-up to her 2016 album Anti should finally be released this year.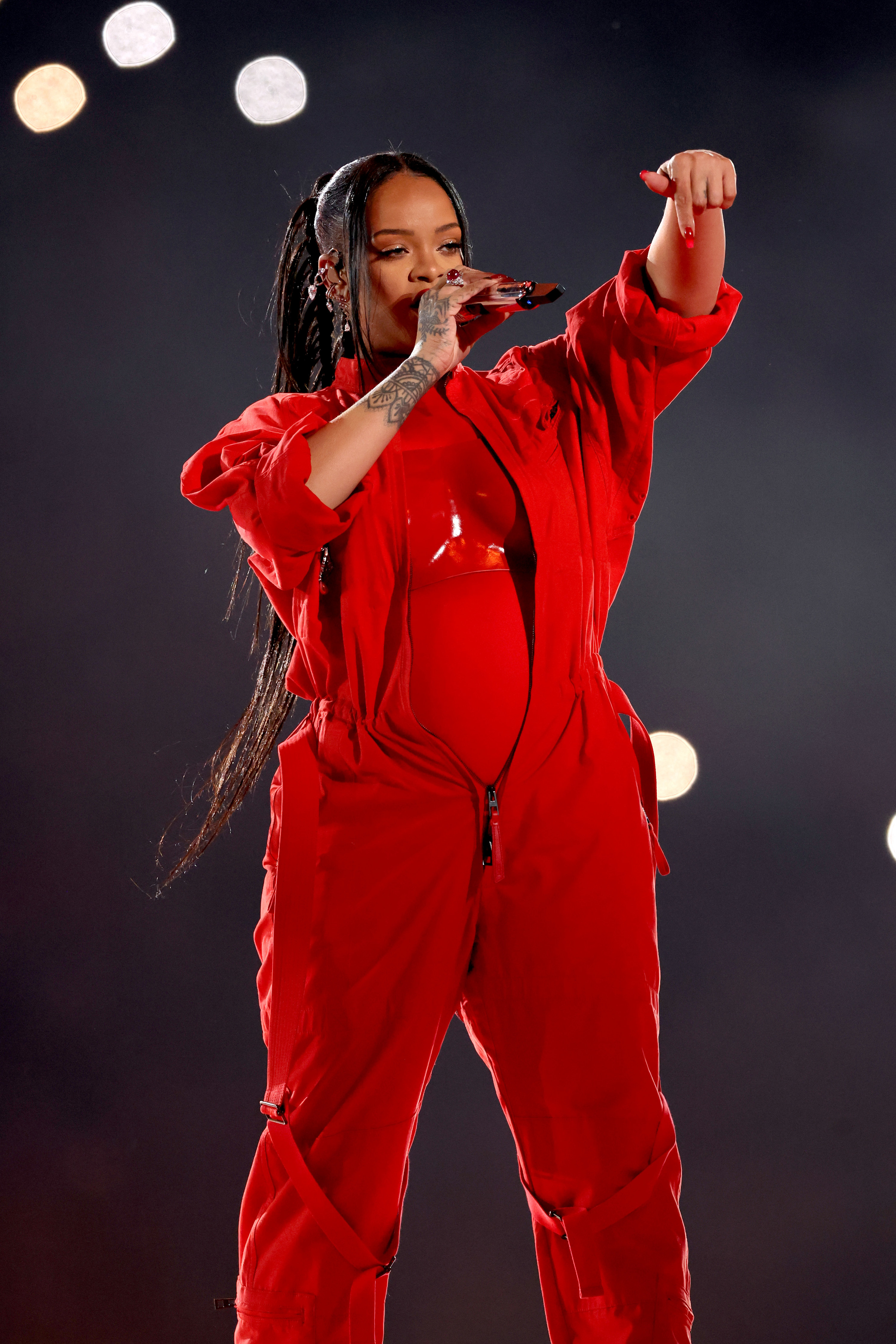 And considering she has her beauty line to run, a baby to raise, and a pregnancy to contend with, brand-new music really will cement 2023 as Rihanna's year — and I, for one, couldn't be more excited.
The March issue of British Vogue will be available on newsstands and via digital download on Feb. 21.