After decades as one of Hollywood's brightest-shining stars — winning an Oscar, two Grammys, four Tonys, and an Emmy — Liza Minnelli has retreated from the spotlight in recent years.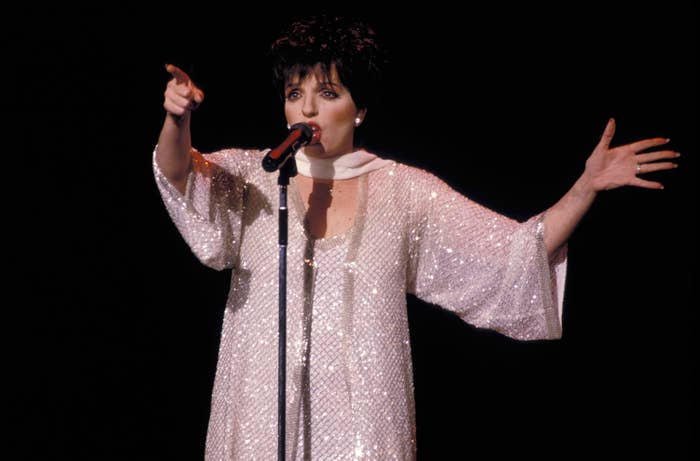 Liza has dealt with serious health issues in the past, and in 2000, she was warned by doctors that she may never walk or talk again after she survived a rare case of viral encephalitis, a life-threatening brain infection.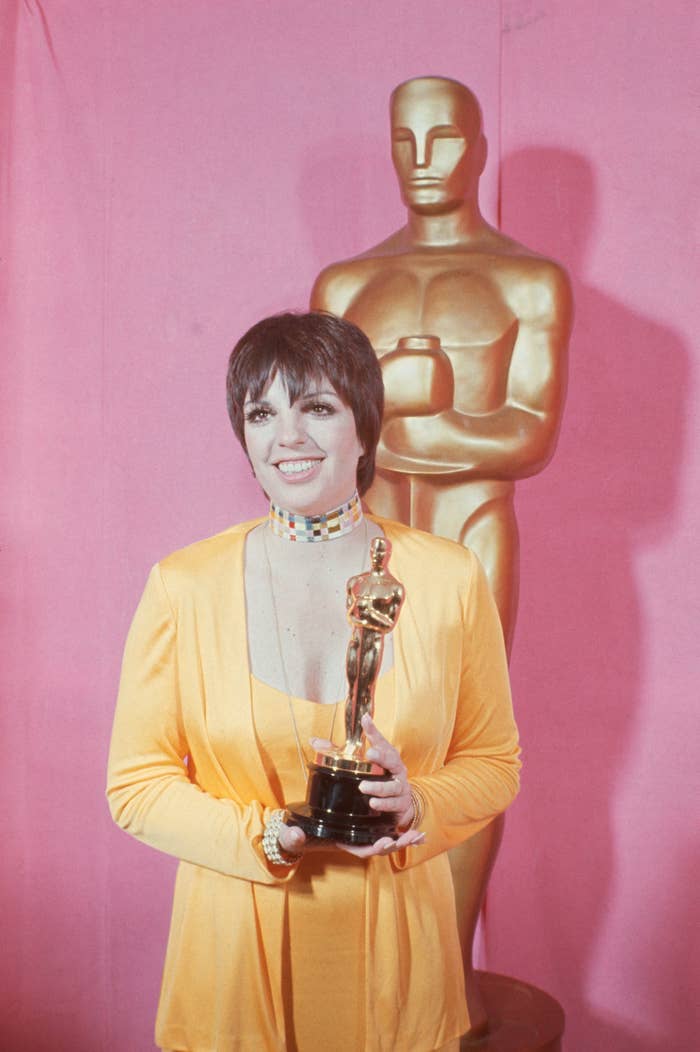 Speaking to NBC's Dateline 10 years later, she said of her illness: "I couldn't walk and I couldn't talk, and they told me I wouldn't…ever again."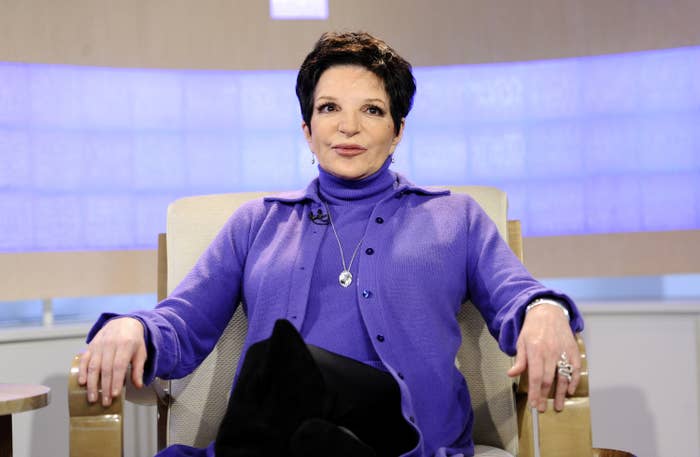 "After I was told that, everybody left the room and I turned my face to the wall and started to go 'A – B – C…'" she continued. "I want to live. I have always wanted to live."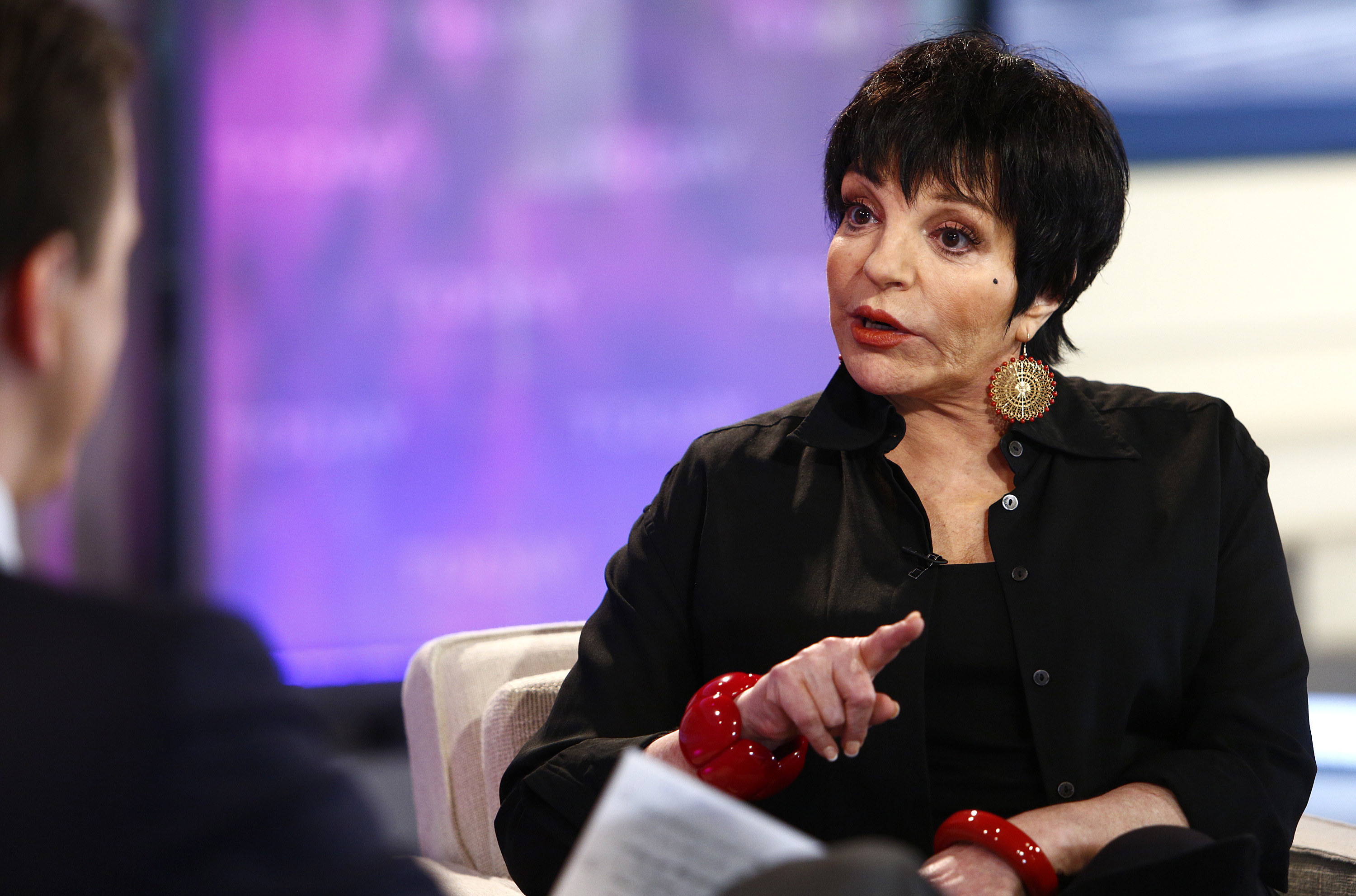 Liza defied the odds to make a recovery and even continued working as she released her most recent album, Confessions, in 2010.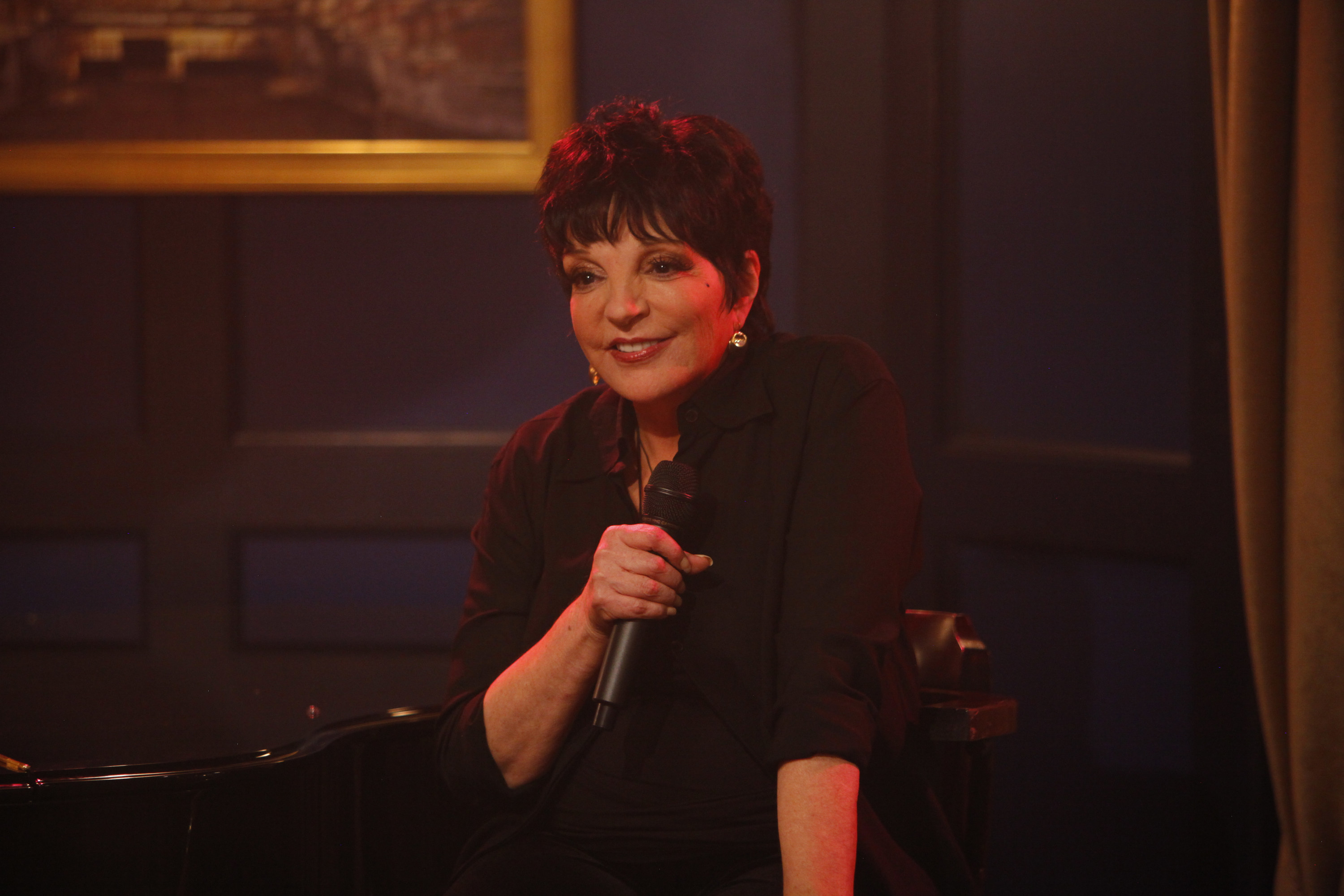 Now 76, Liza rarely makes public appearances, but joined Lady Gaga onstage at the Academy Awards on Sunday to announce this year's Best Picture winner.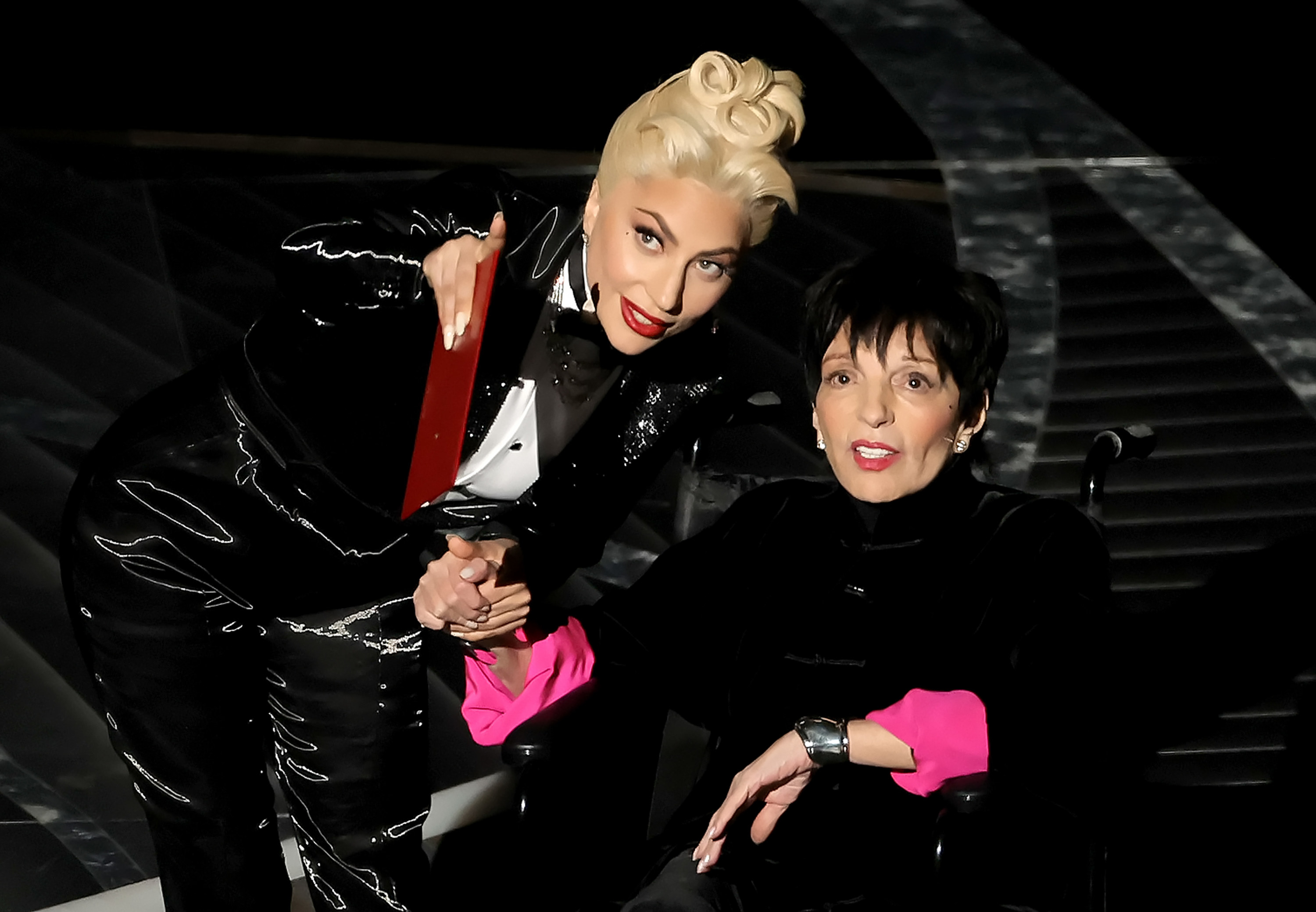 Gaga has regularly spoken about how much she admires Liza, and admitted that she was a huge influence when it came to pursuing her own career in showbiz.
Almost 50 years after she won the Oscar for her performance in Cabaret, Liza was in a wheelchair during last night's ceremony and at times appeared to be unsure on what she was supposed to do.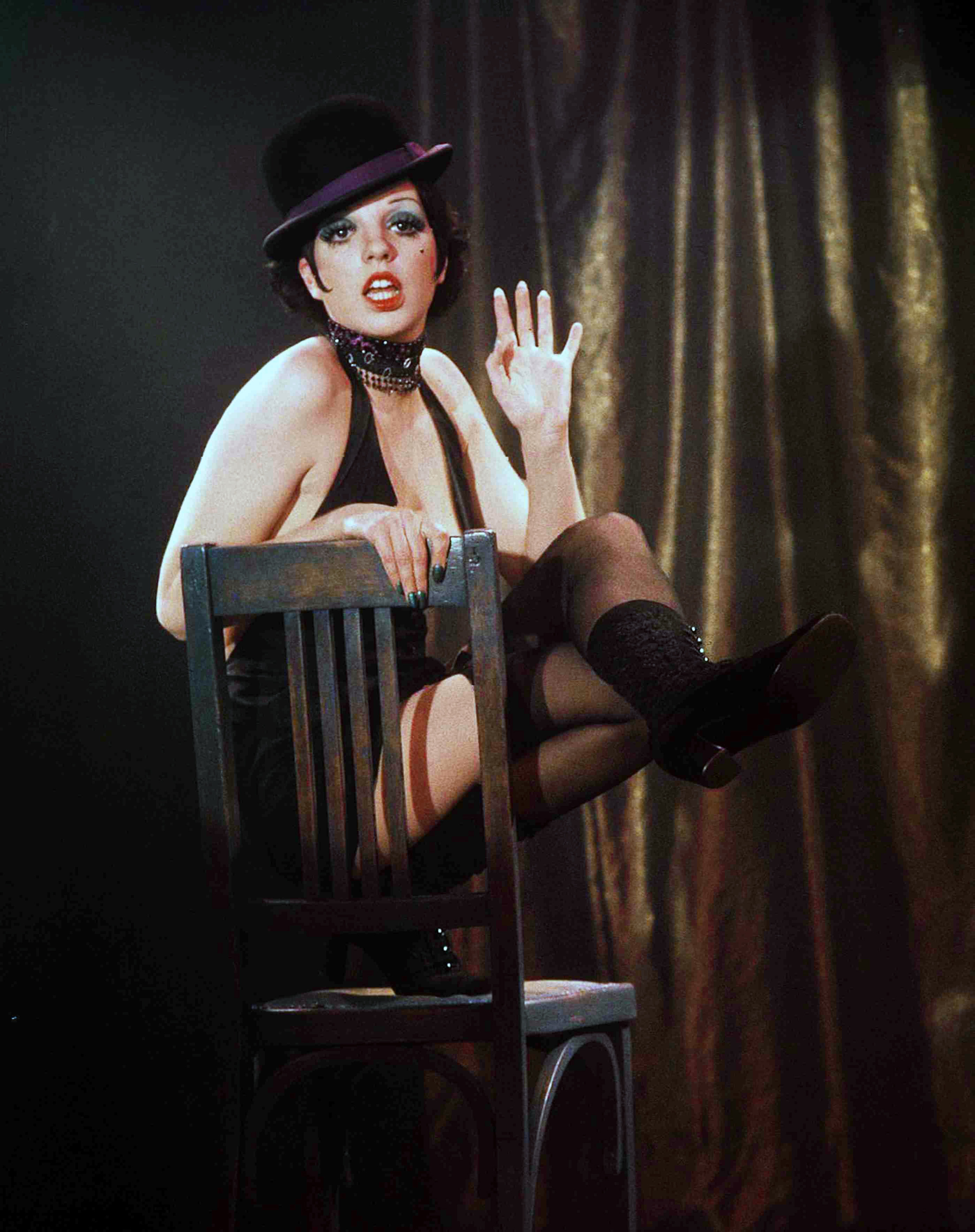 But Gaga quite literally held her hand during their shared time onstage, but only after allowing Liza her own moment in the spotlight.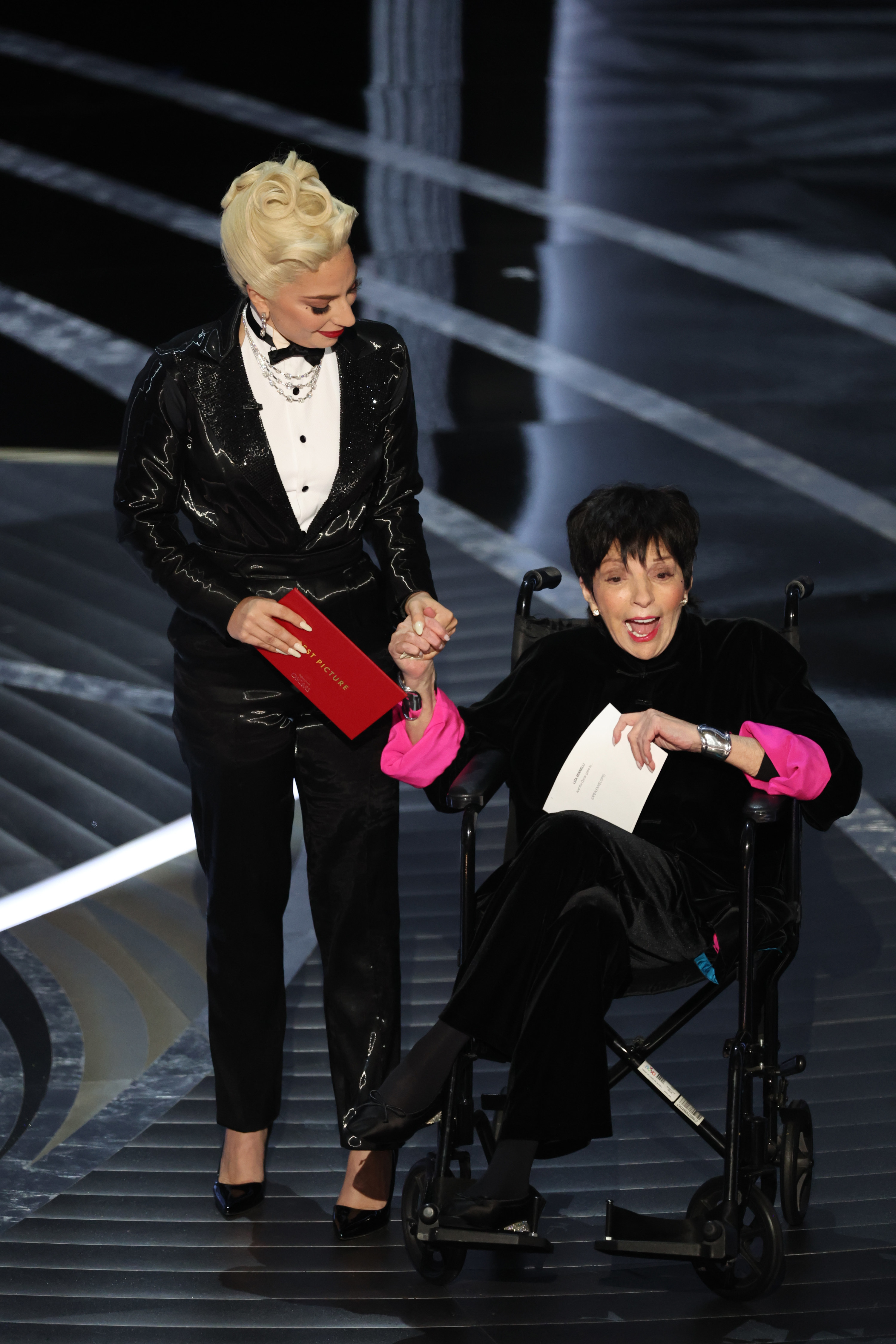 As the audience erupted in applause over Liza's surprise appearance at the show, Gaga stepped back so that the focus could be on her copresenter. She then told the star: "You see that? The public, they love you."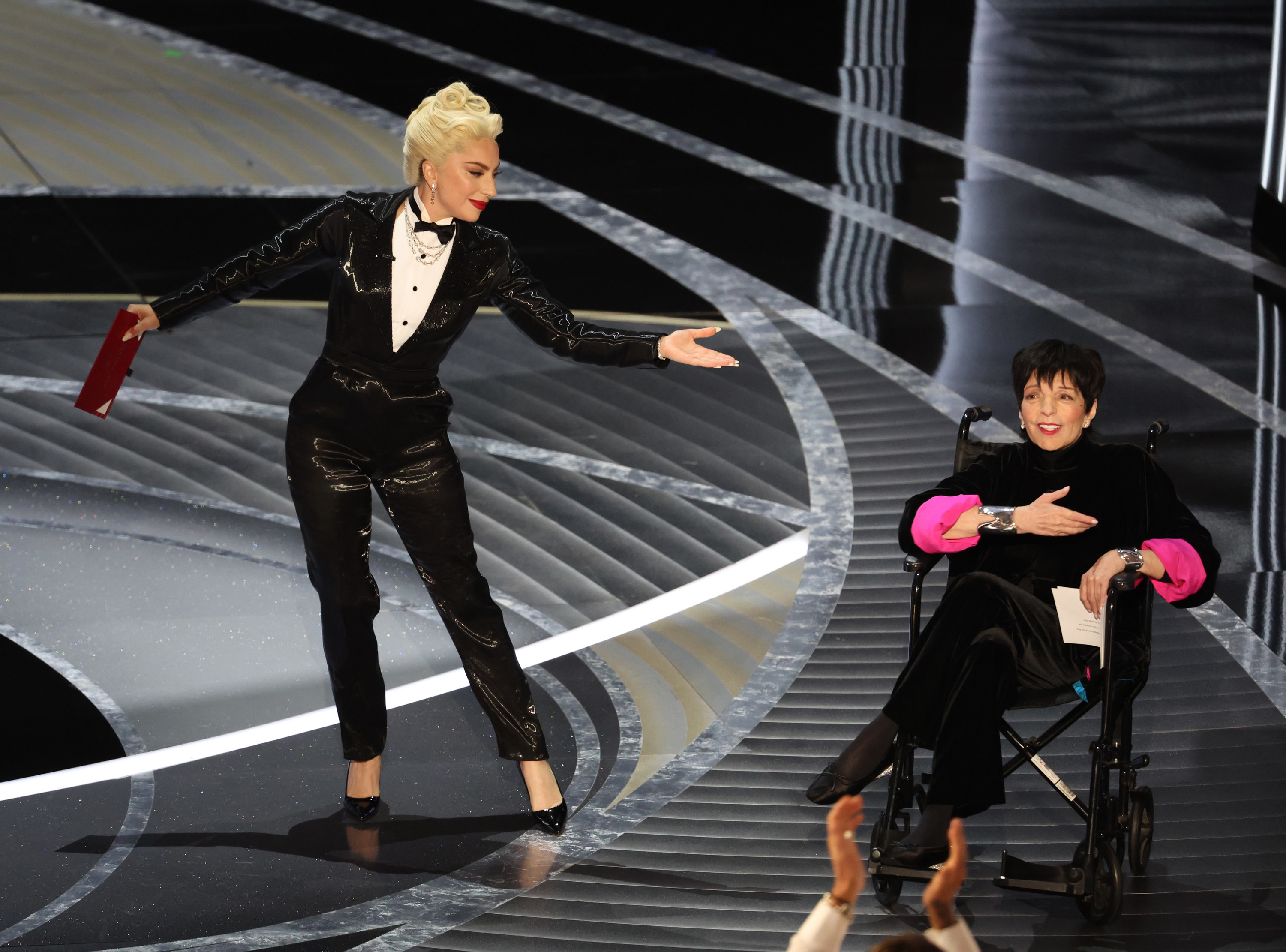 Liza laughed as she fumbled with her notes and could be heard saying: "Oh yes, now what am I…I don't understand."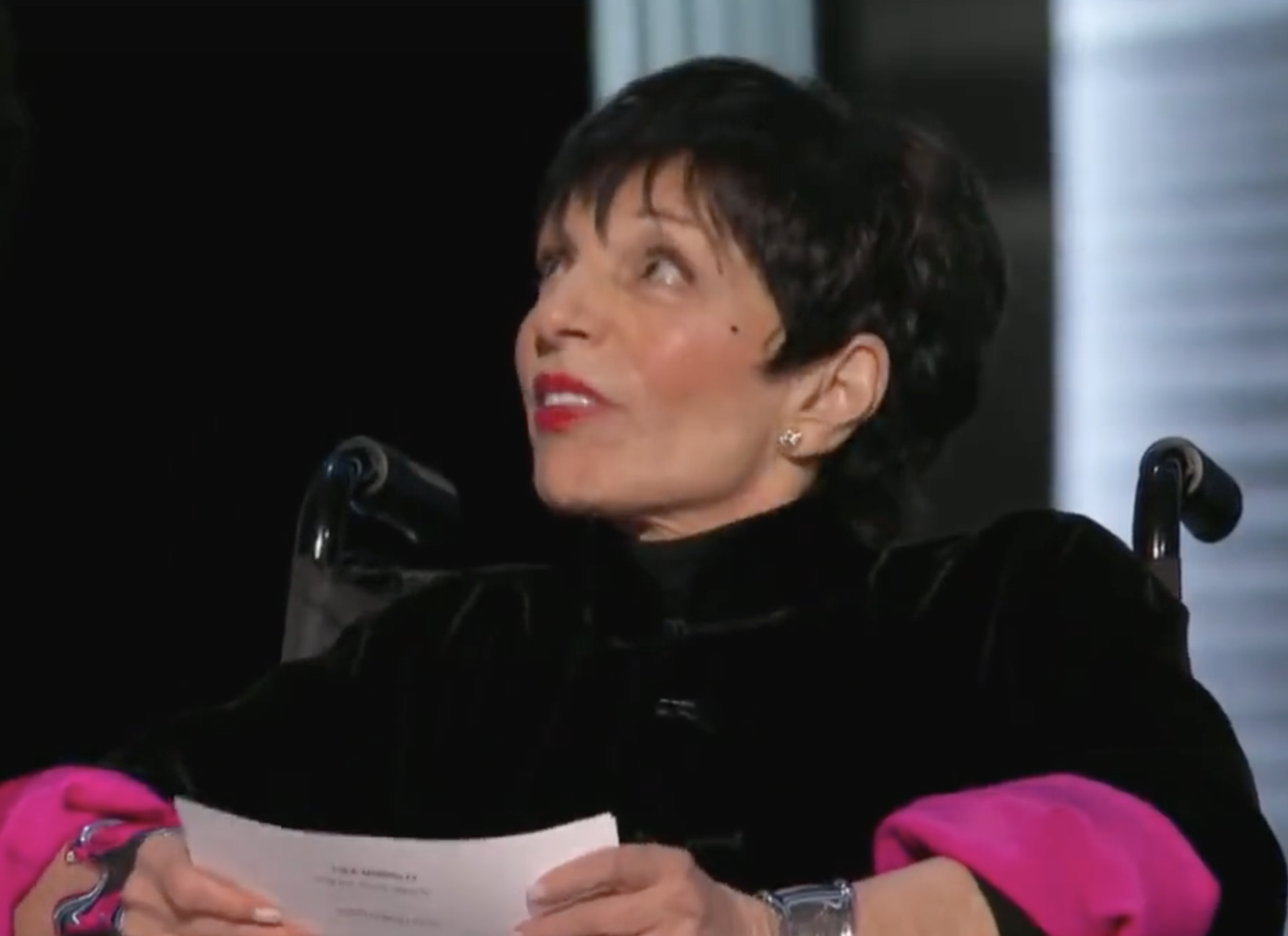 Gaga smiled graciously and reassured her: "I've got it," before introducing Liza to the audience and calling her a "true showbusiness legend."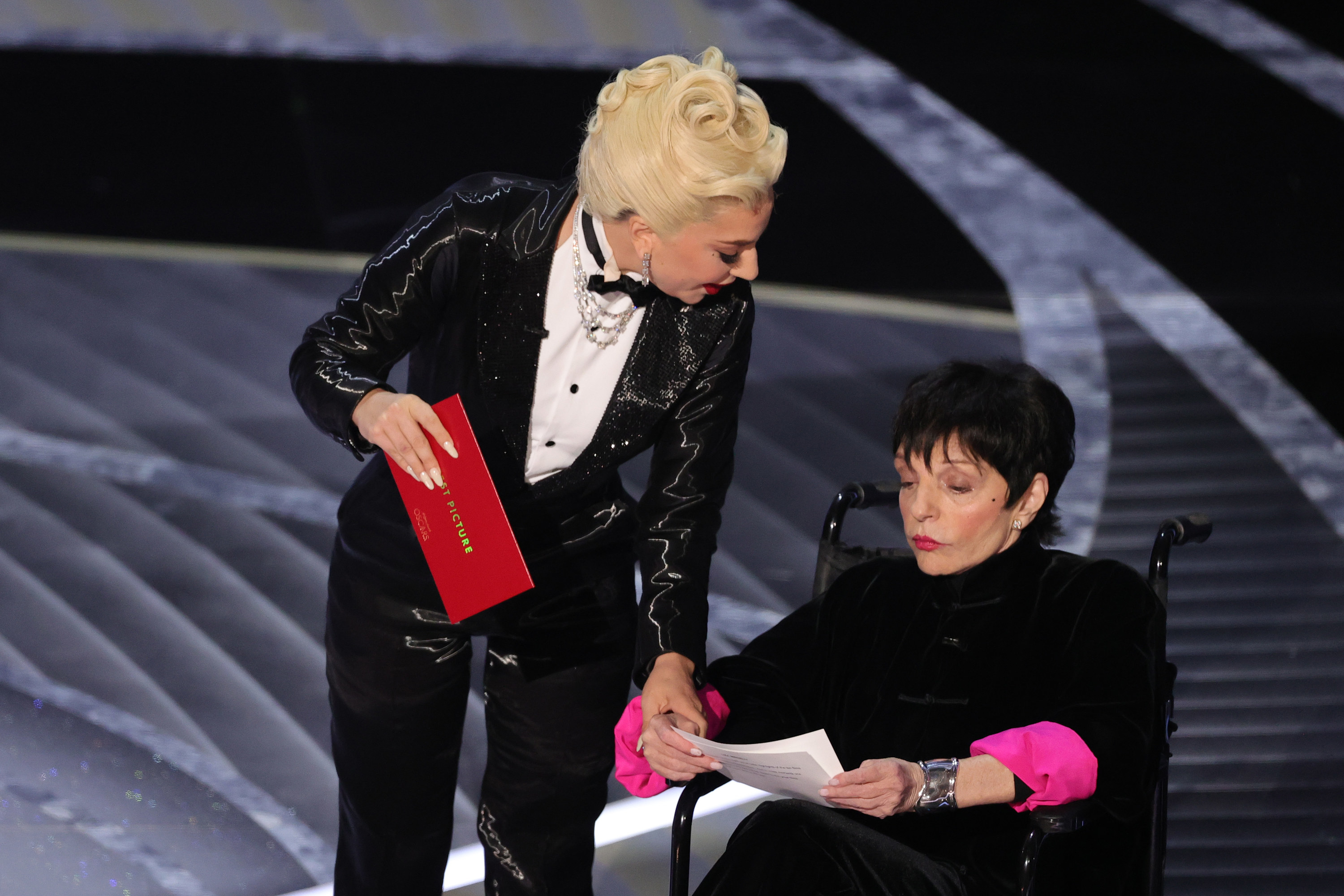 When it was Liza's cue to talk, she looked to Gaga for confirmation and the star offered her a comforting nod. Liza then appeared to struggle with her lines as she said: "Throughout the night we've seen highlights of the 10 best ... you know ... nominated for best picture awards…"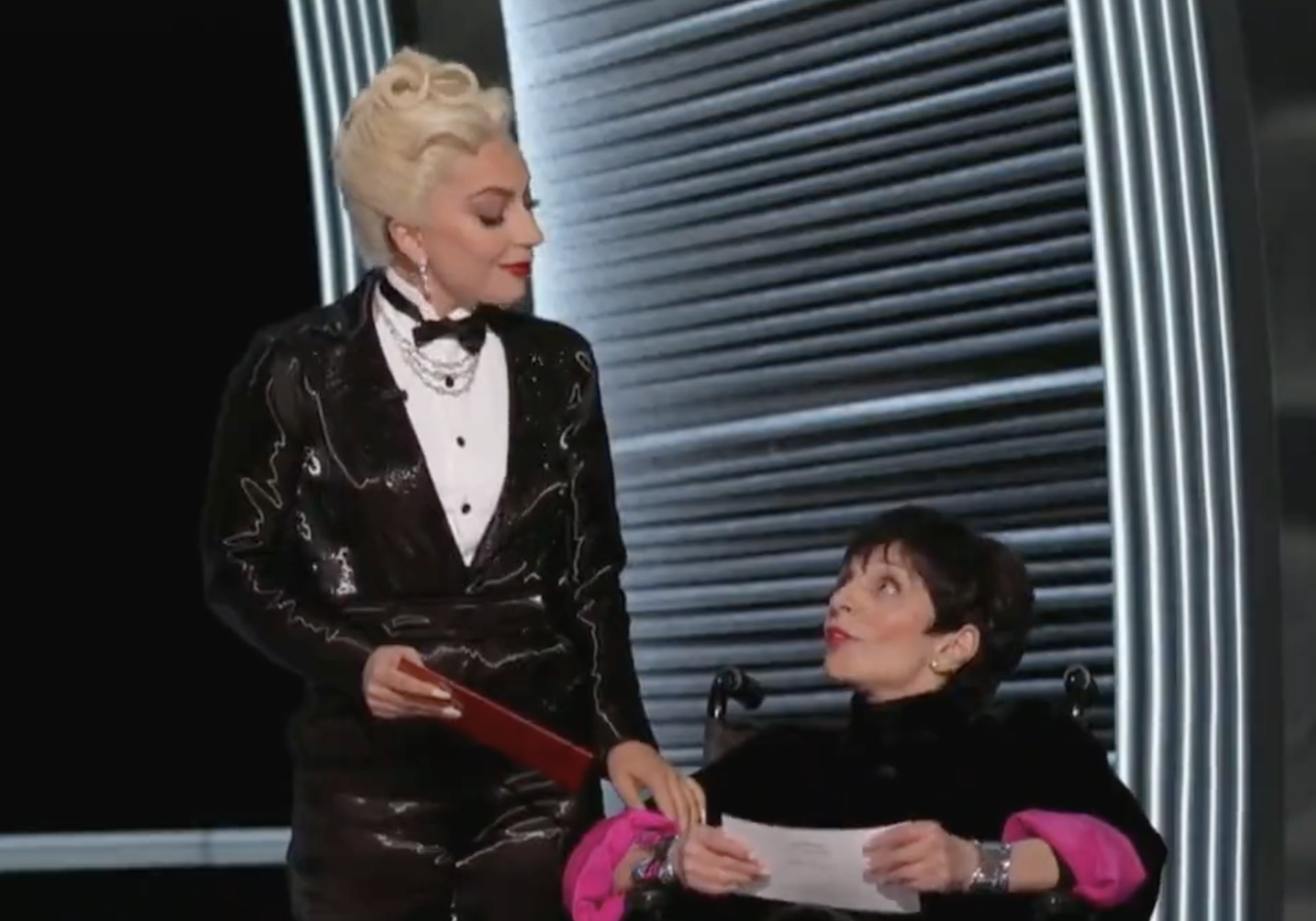 Gaga then finished for her: "We're gonna see who the nominees are right now." Liza appeared to be relieved as she smiled and replied: "Oh good."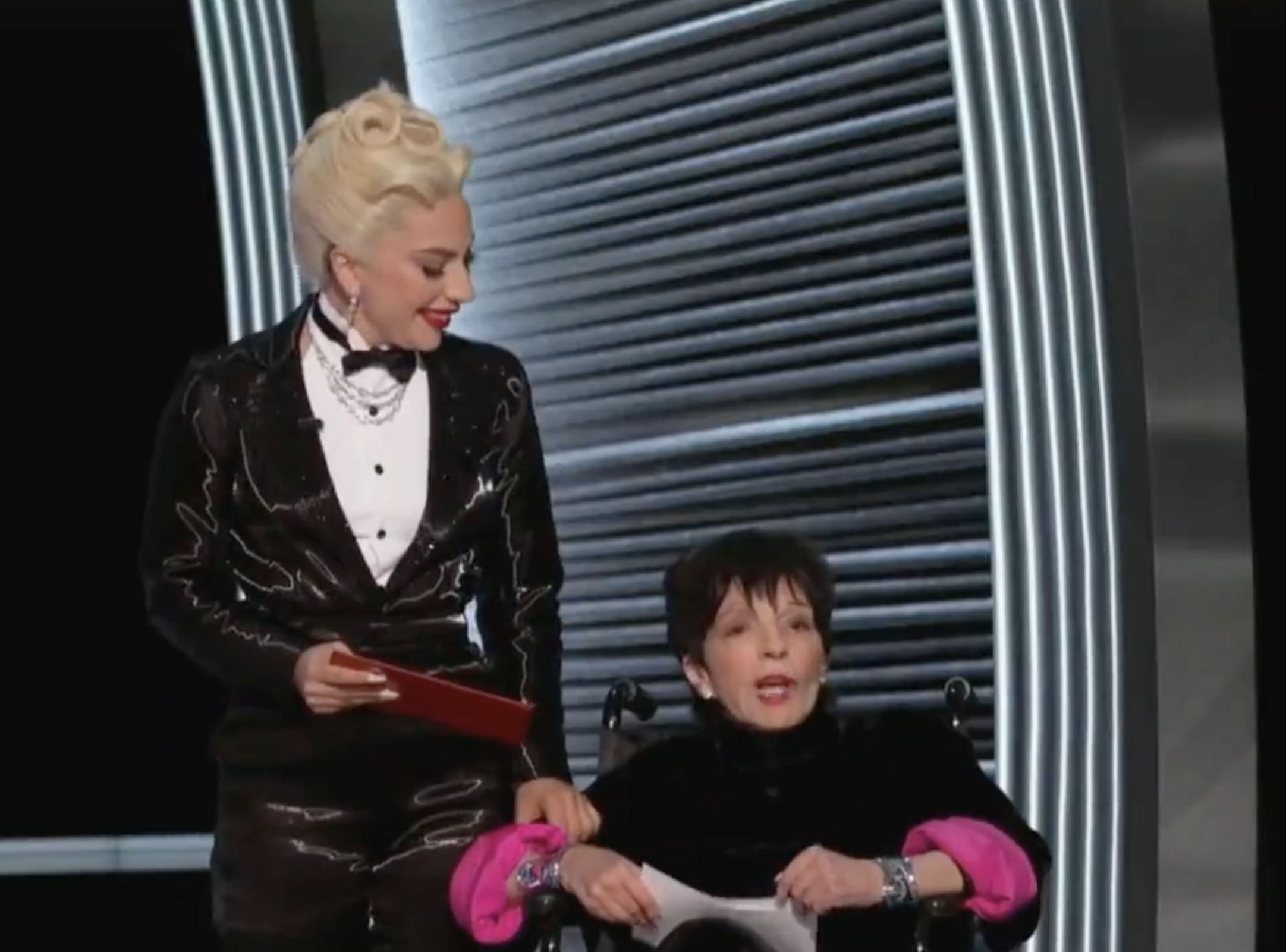 In a sweet private exchange that was picked up by their microphones, Gaga leaned into Liza and whispered: "I got you," to which Liza replied: "I know, thank you."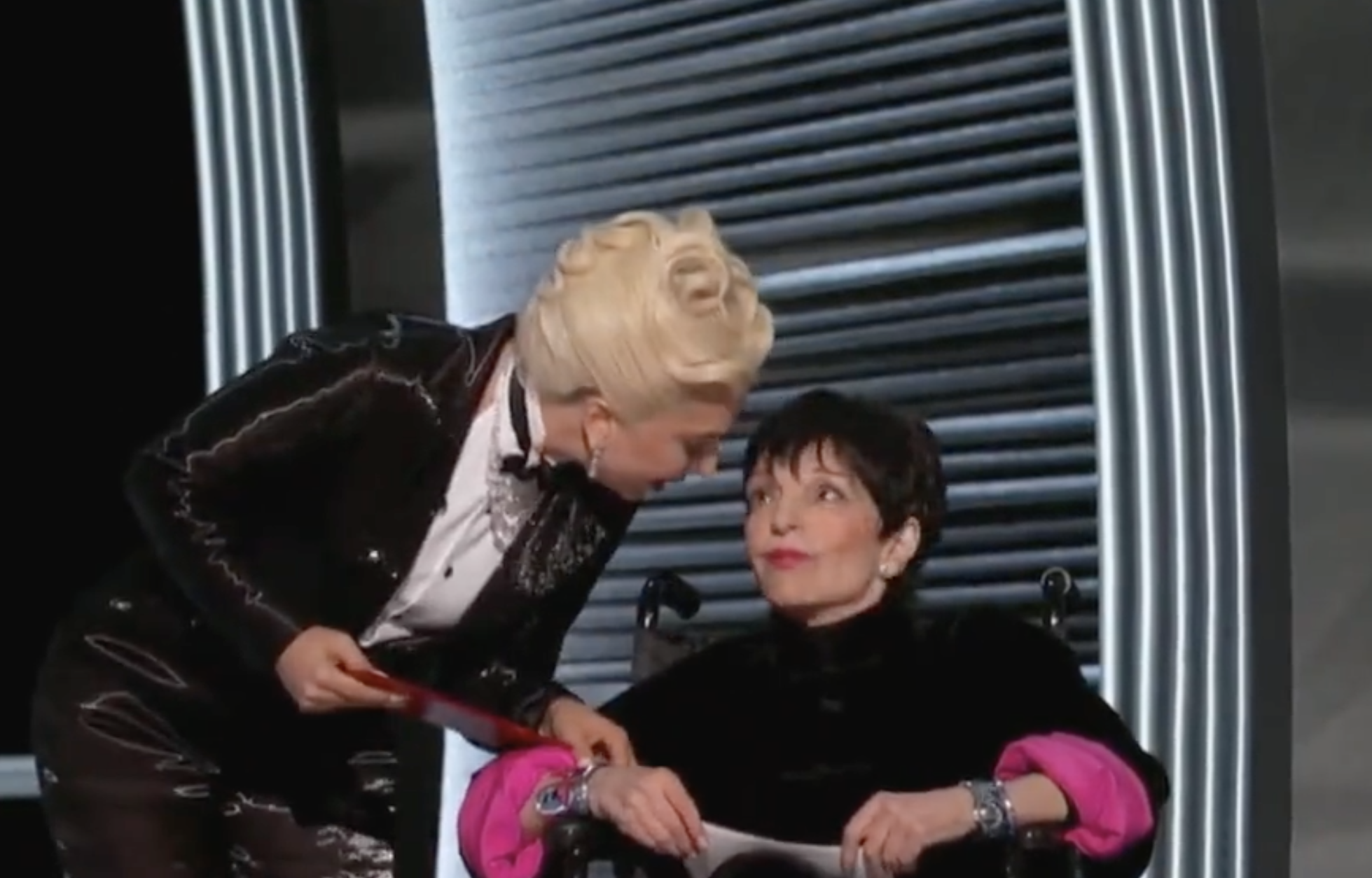 When it was time for the pair to announce the winners, Gaga checked that Liza was ready before opening the envelope for her and letting her announce CODA's win on her own.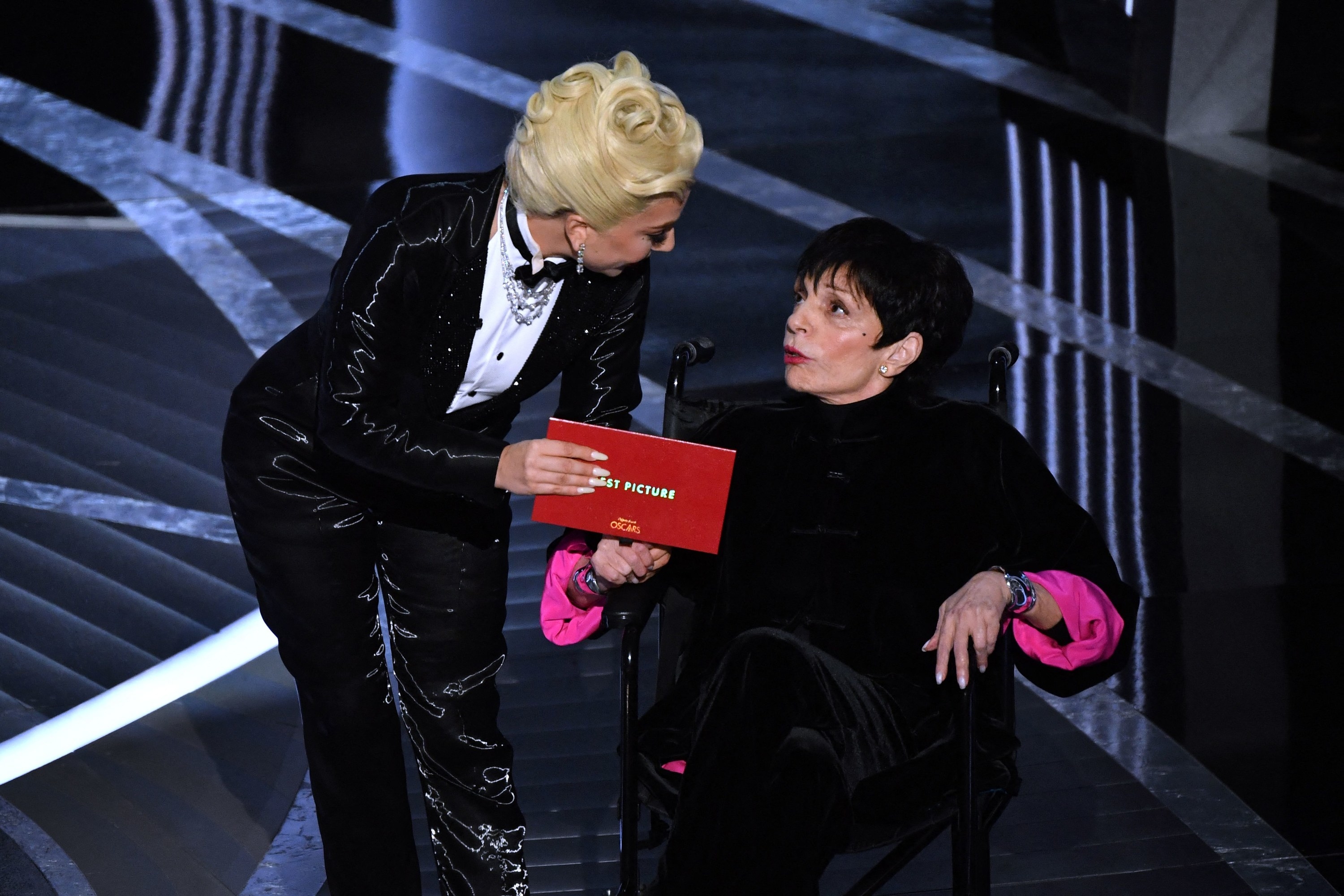 Viewers watching at home were impressed by the subtle way Gaga supported Liza throughout their time onstage. They were quick to heap praise on her for not being demeaning while simultaneously guiding the Hollywood legend and expertly moving the segment along.
"How Lady Gaga was able to navigate the situation to keep the show moving and safeguarding Liza's dignity was masterful and shows what a good heart she has," one person tweeted.
"It warmed my heart to see how considerate and caring Lady Gaga treated the terribly fragile Liza Minelli without robbing her of her dignity," another agreed.
One popular tweet read: "This is like a lesson in how to facilitate older people while honouring who they are. What a class act by @ladygaga with legend Liza Minnelli. The conferred whispers of 'I gotcha' 'I know' picked up by the mikes make it especially touching."
Others were so moved by the stars' friendship that they broke down in tears watching, with one tweeting: "Not me crying at the gentle soul that is Lady Gaga encouraging and supporting legend Liza Minnelli."
"I just gained a whole new respect for Lady Gaga watching the gentle and dignified way that she interacted with Liza Minnelli. It literally brought tears to my eyes," another echoed.
One viewer acknowledged that Gaga had supported Liza without making the situation "patronizing or awkward," writing: "I hope that at some point we can discuss what a class act Lady Gaga is and how well she kept the Best Picture presentation going while still keeping Liza Minnelli grounded and included without ever being patronizing or awkward. Just amazing."
The tender moment was a welcome distraction from the drama that had ensued earlier in Sunday's ceremony, with Will Smith sparking shockwaves across the globe when he smacked Chris Rock live onstage for making a joke about his wife, Jada Pinkett Smith.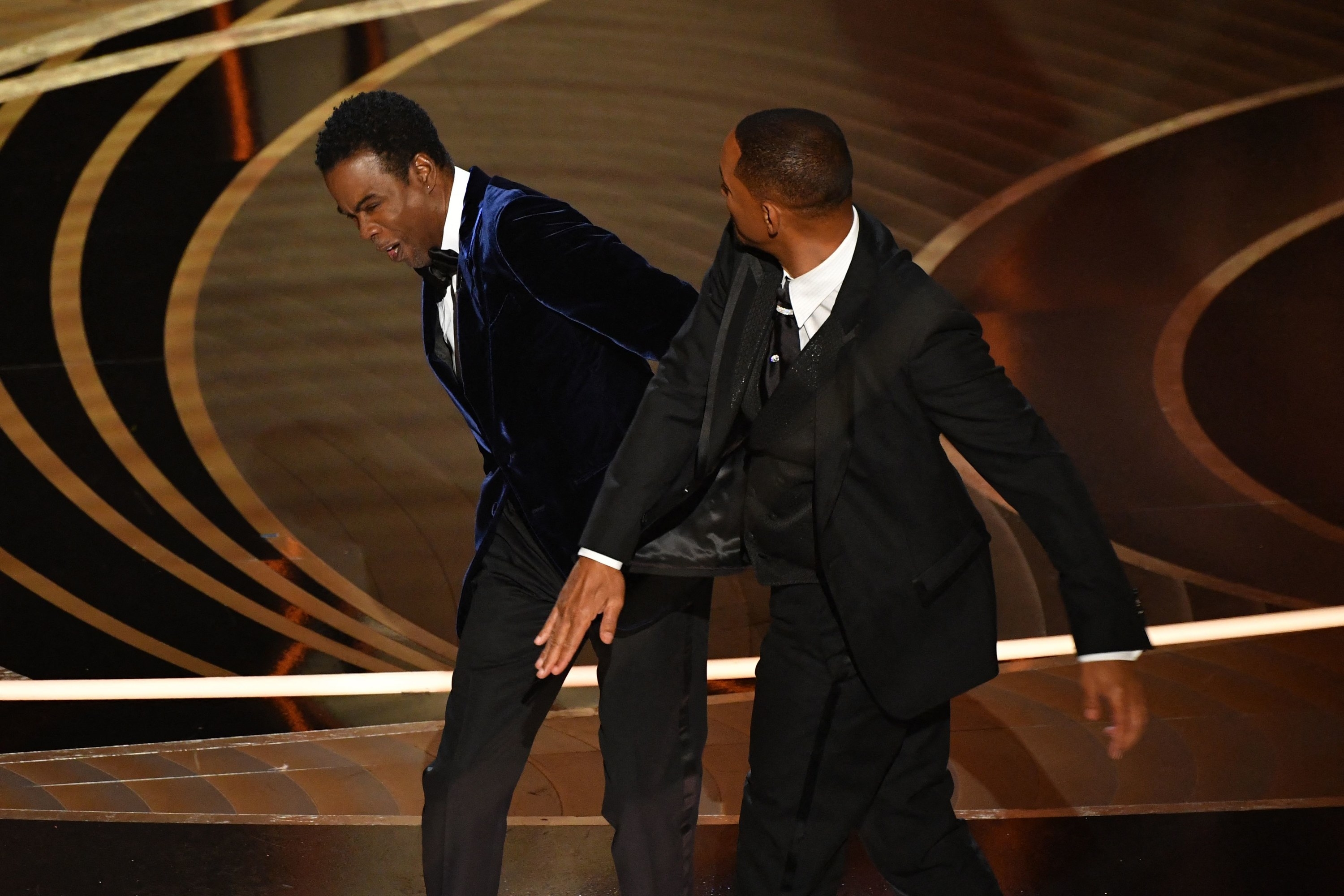 The incident has arguably overshadowed the rest of the show, which included Ariana DeBose making history as the first queer woman of color to win an Oscar, and Troy Kotsur becoming the first deaf man to win an Academy Award for acting.