Kim Kardashian has always been open about her unwavering devotion to pulling off an iconic look in the best way possible.
In fact, back in June the star told the New York Times that she would "eat poop every single day" if it would help her look younger.
The comment came less than one month after Kim underwent an extreme diet in order to fit into Marilyn Monroe's dress for the Met Gala, which sparked huge backlash at the time.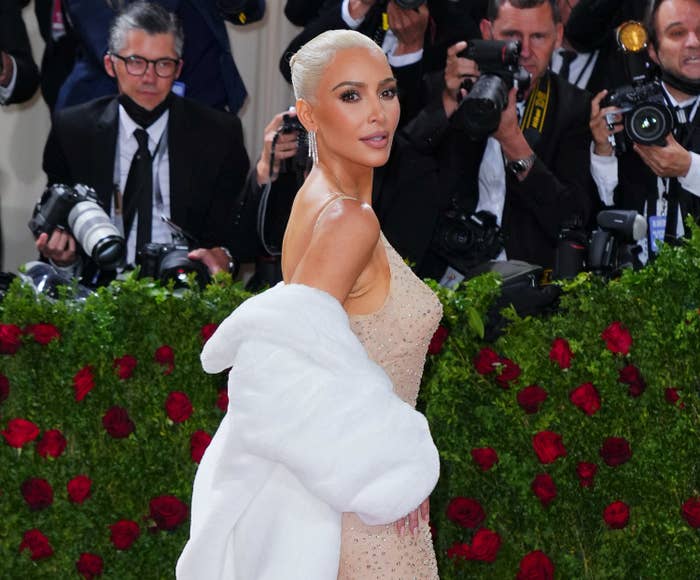 Then in July, Kim confessed to Allure: "I really, genuinely care about looking good. I probably care more than 90% of people on this planet."
And Kim's dedication to the cause was proven more so than ever over the weekend, when she and her inner circle descended on Milan Fashion Week to unveil her collaboration with couture fashion house Dolce & Gabbana.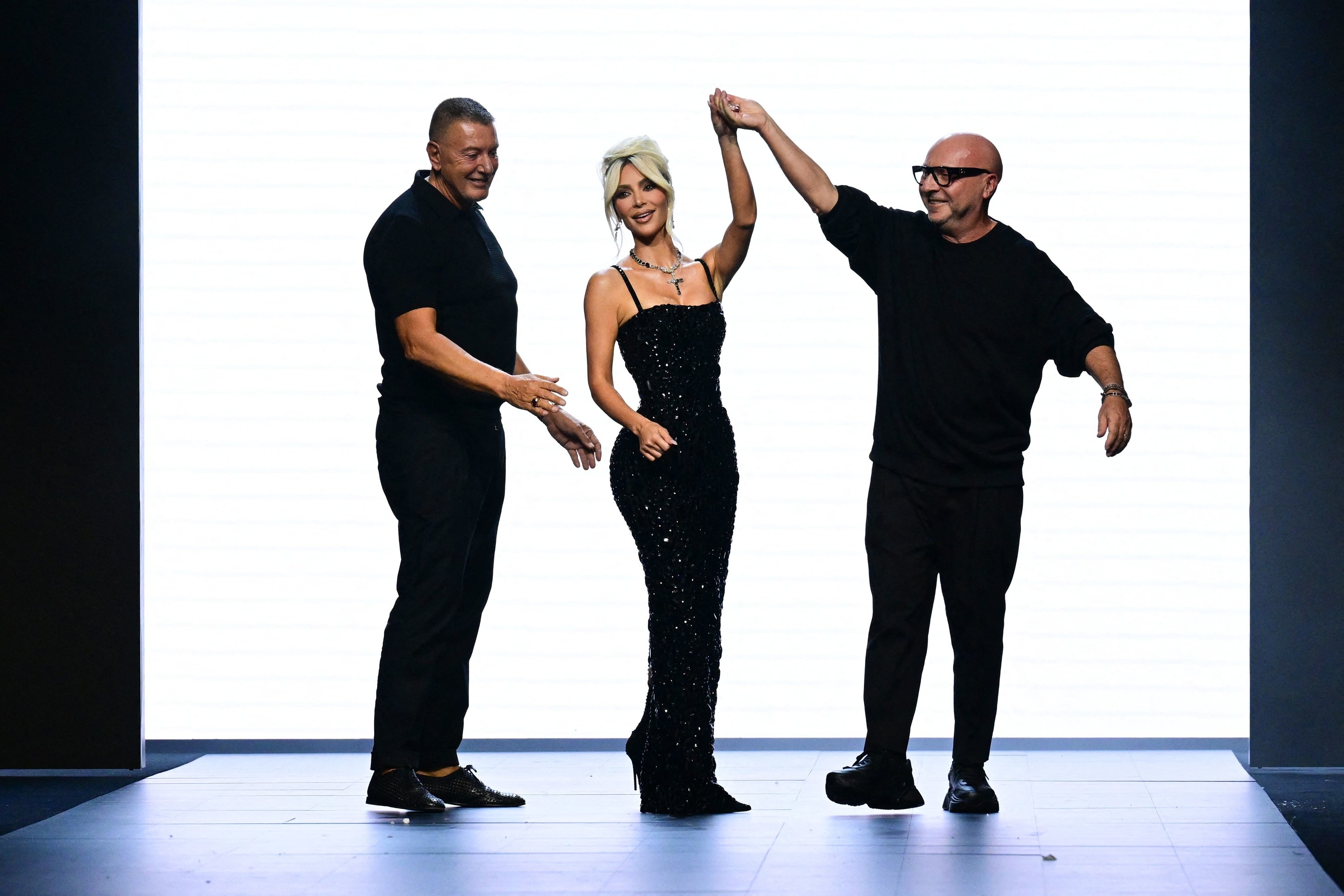 Kim walked the runway herself as the collection was showcased at the esteemed Spring/Summer 2023 fashion show on Saturday, with many of the looks incorporating corsets, crystal embellishments, and distressed detailing.
Dolce & Gabbana designed the looks in collaboration with Kim, and she was sure to model several of their outfits over the course of the weekend.
But one look proved to be a little trickier than the others, with Kim left unable to walk in the silver sequined maxi dress that she wore to the official Dolce & Gabbana afterparty.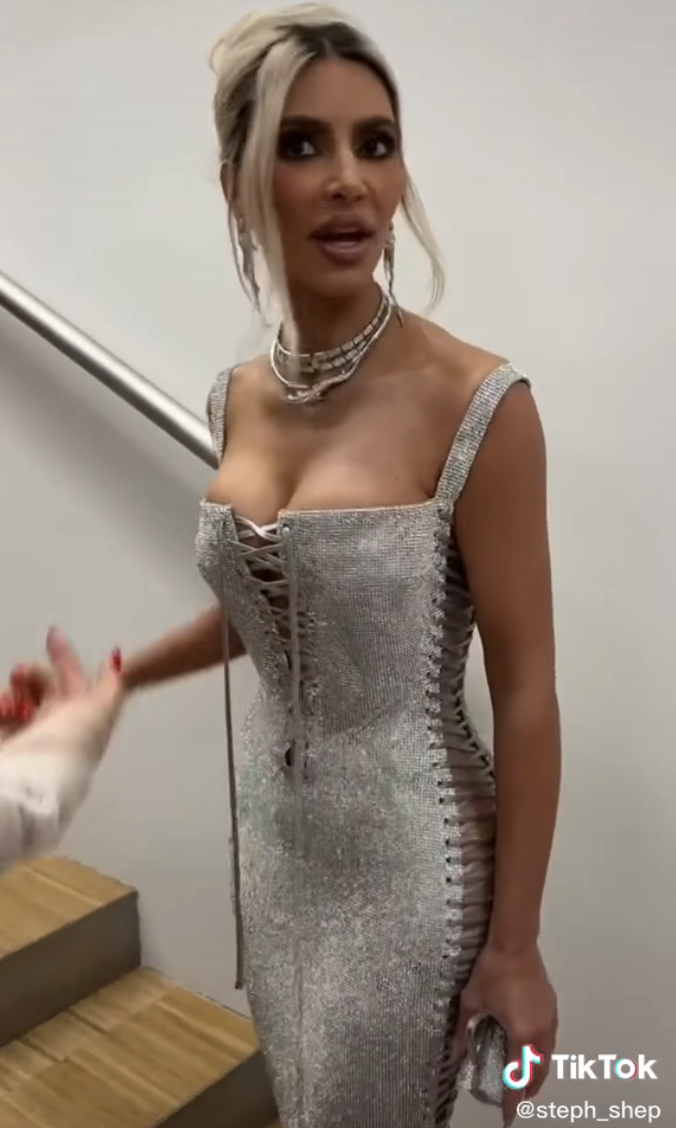 The floor-length gown incorporated hundreds of shimmering jewels, and the skintight design clung to Kim's figure — right down to her ankles. The outfit consisted of lace-up detailing on either side of Kim's body, as well as a criss-cross corset across her chest.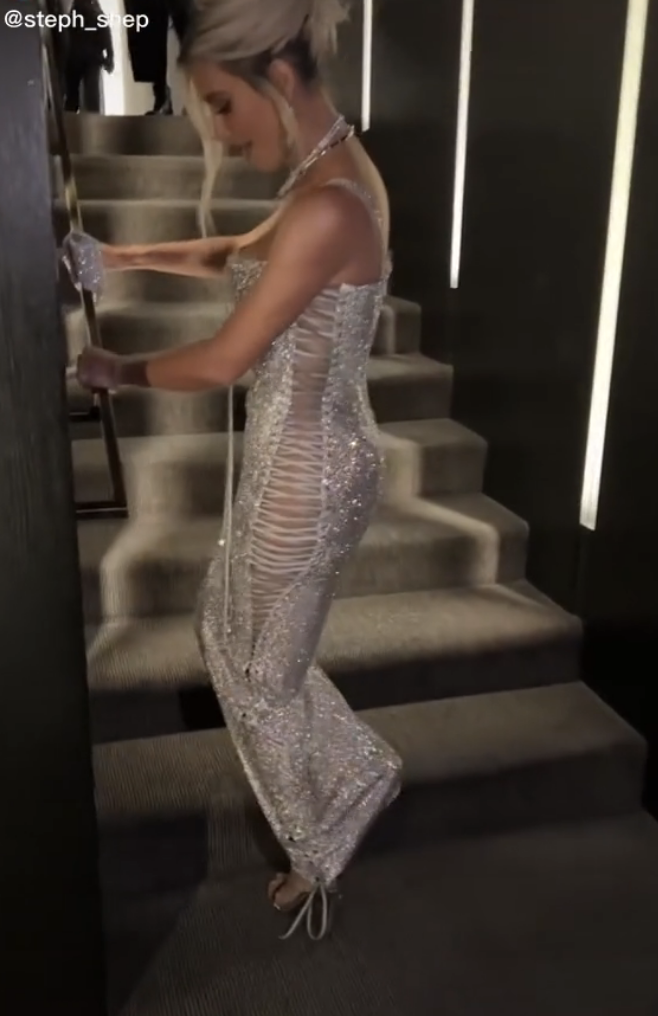 As sensational as Kim looked in the getup, how tightly it fitted her frame combined with the corset detailing around the legs made it incredibly impractical for her to get around.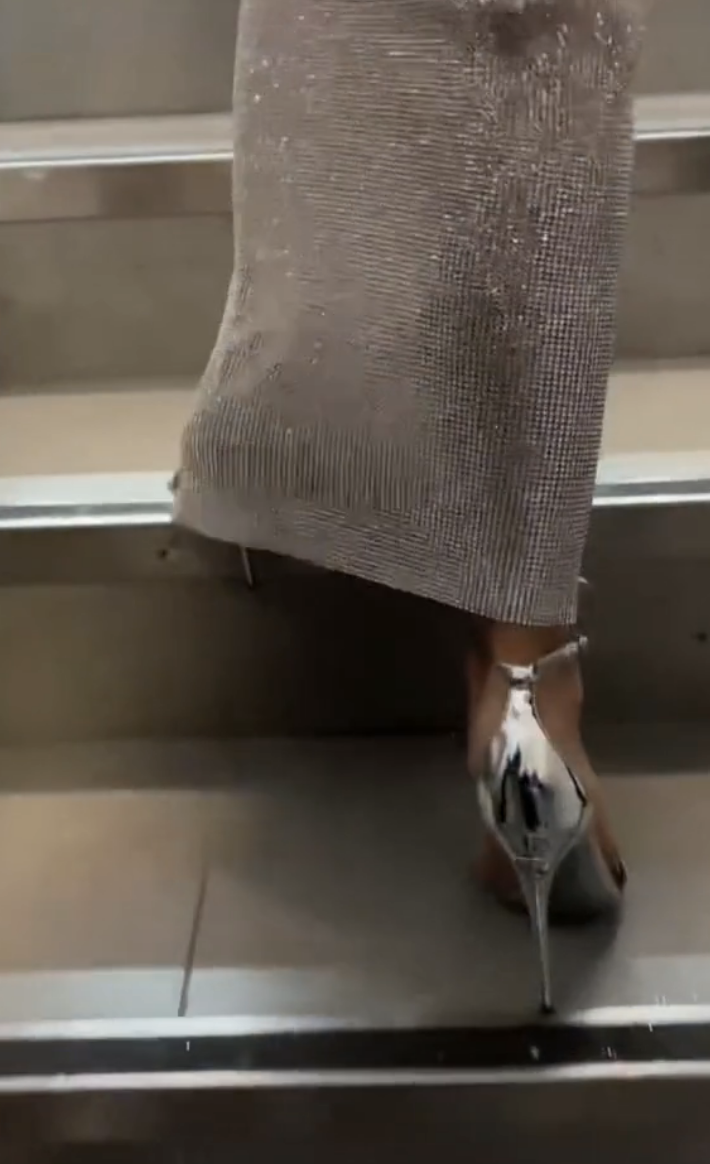 And thankfully, her assistant-turned-friend, Stephanie Shepherd, was on hand to document the struggle, which she combined into a hilarious montage that she posted to her TikTok page on Sunday.
In the video, Kim can be seen struggling to walk in her dress and is even forced to bunny-hop up the stairs because she can't lift each foot high enough to climb them.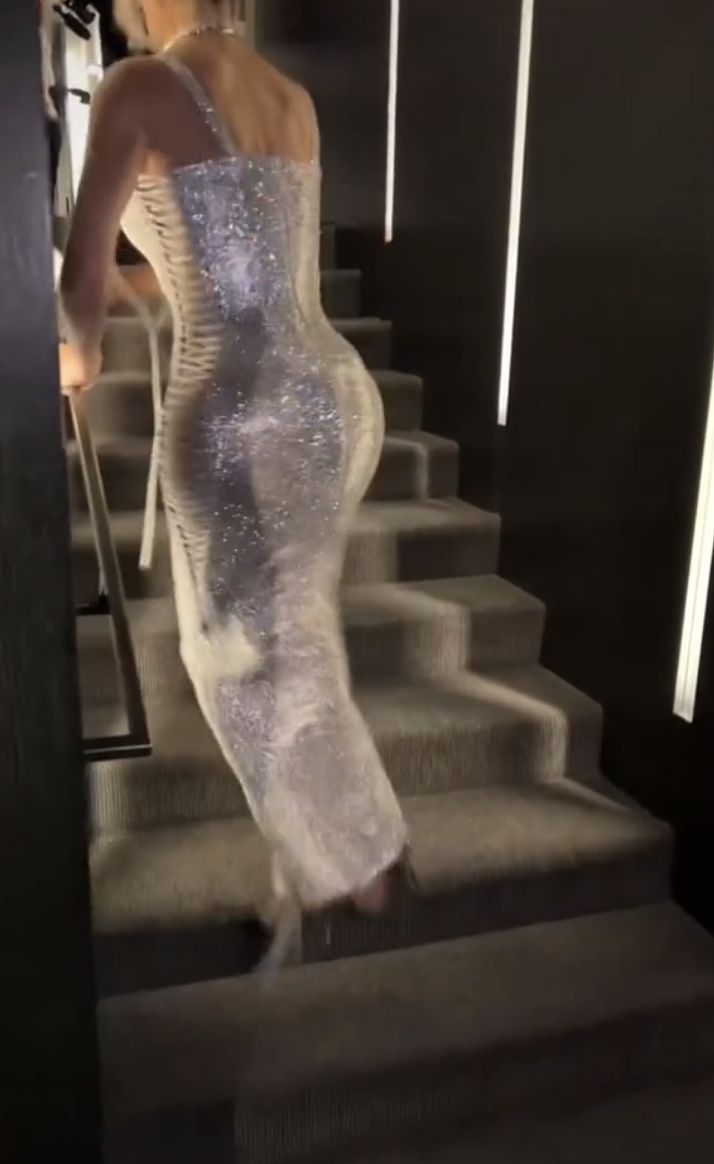 Steph added comedic music over the clips of Kim, and at one point the exasperated star could be heard asking if there was an elevator that she could take instead.
The video begins with Kim tottering across the floor, with the tight hem of her dress only allowing her to take tiny steps at a time.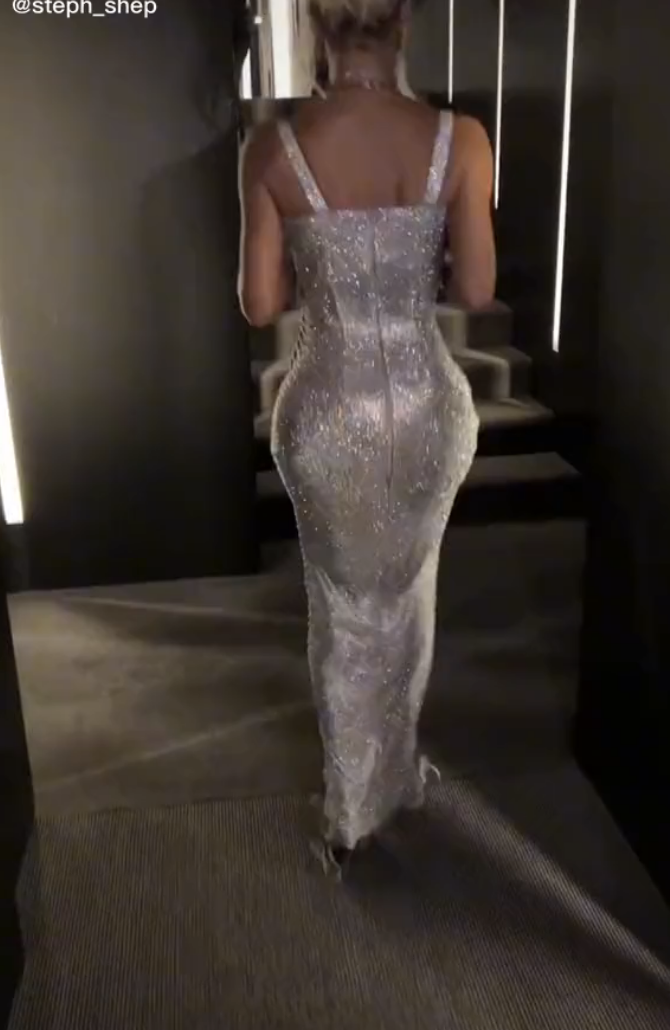 When she reaches the staircase, she holds onto the banister with both hands and then jumps up onto the first step with her feet firmly together.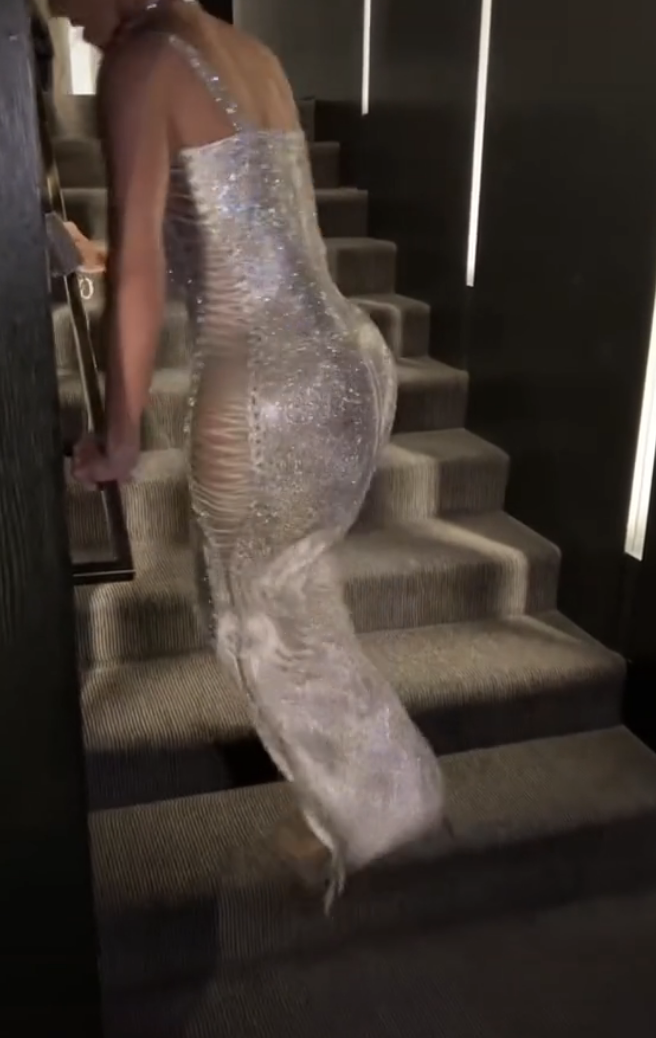 Later in the video, Kim's sister Khloé Kardashian can be seen attempting to help by lifting the hem of Kim's dress, but the fit is so tight that it barely makes a difference.
At the end of the montage, Kim hops into her car with the help of a friend who lifts her up, and thankfully appears to see the funny side of her ordeal as she smiles and laughs with the other guests.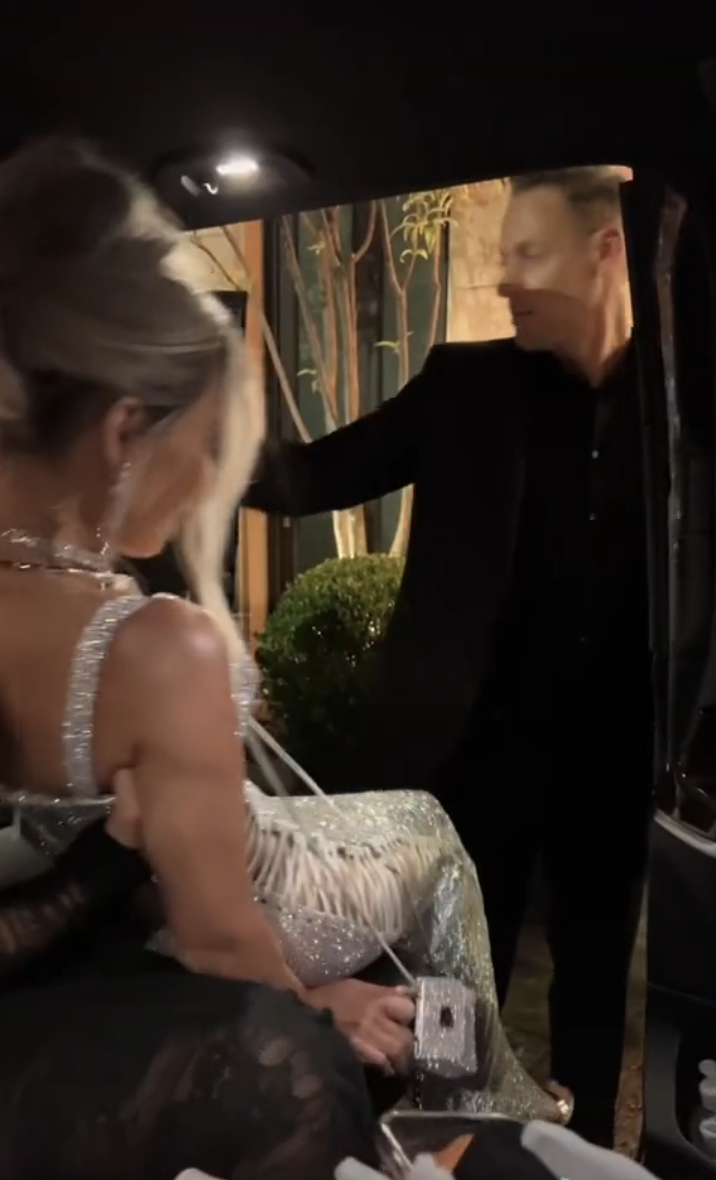 Steph gently teased her former boss as she simply captioned her social media post with "I'll let you caption this," in a message to Kim's fans.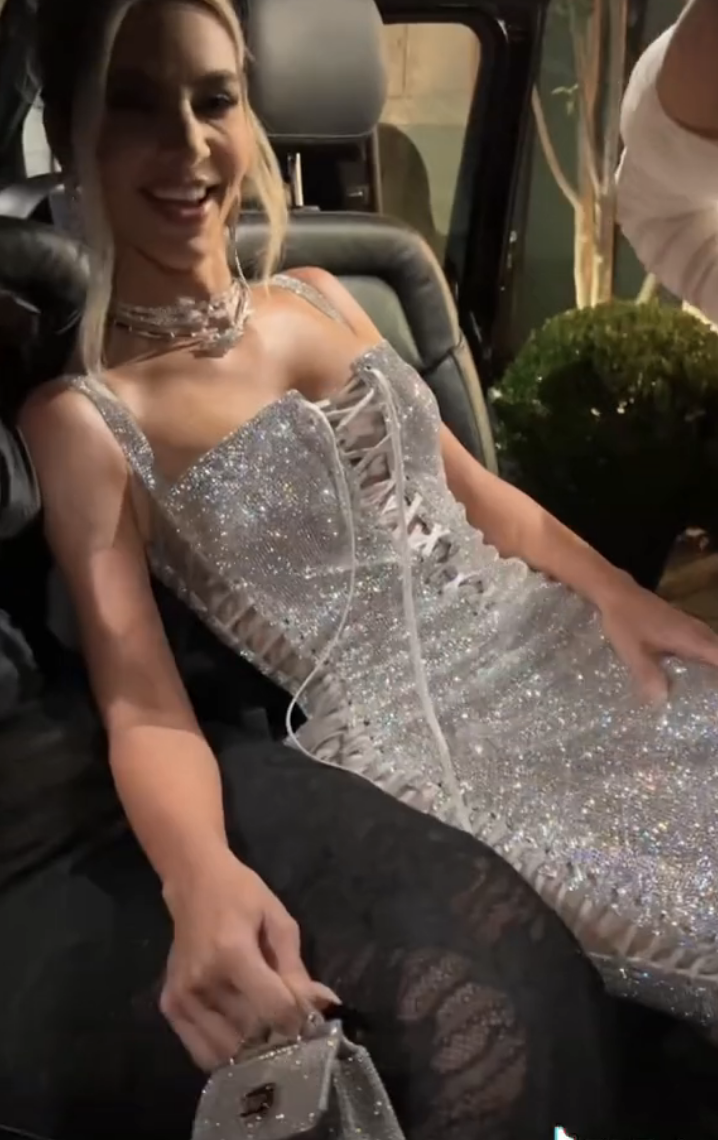 And needless to say, they absolutely loved the footage, with many admitting that it was nice to see a more lighthearted side to the star.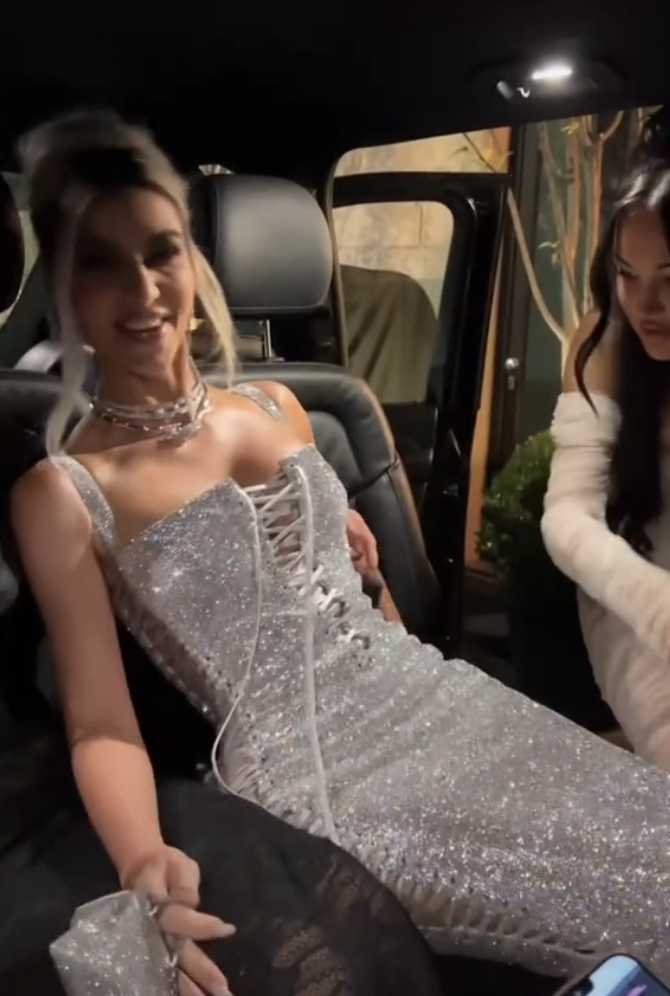 "I love Kim's passion and hustle for beauty. Beauty is pain and she proved that. Stunning," one person commented on the post. Another wrote: "Omg Kim will do anything for fashion… and I must respect her for that."


Another person joked: "This how I know she's normal human being if I was her I'd get someone to carry me." One more echoed: "The comments 😅 You guys get so excited when you realize Kim is just as human as everyone else 😂."

Over on a Reddit thread, one user said of Steph's video, "The videos is fun and refreshing for Kim," to which somebody else agreed: "😂 if we saw more behind the scenes of how ridiculous she looks trying to be in these fashionable outfits (sitting/walking) I would like her MUCH more."

Others questioned why Kim couldn't lift her dress up to walk, but it was quickly pointed out that the gown appeared to be way too tight to budge much past her ankles.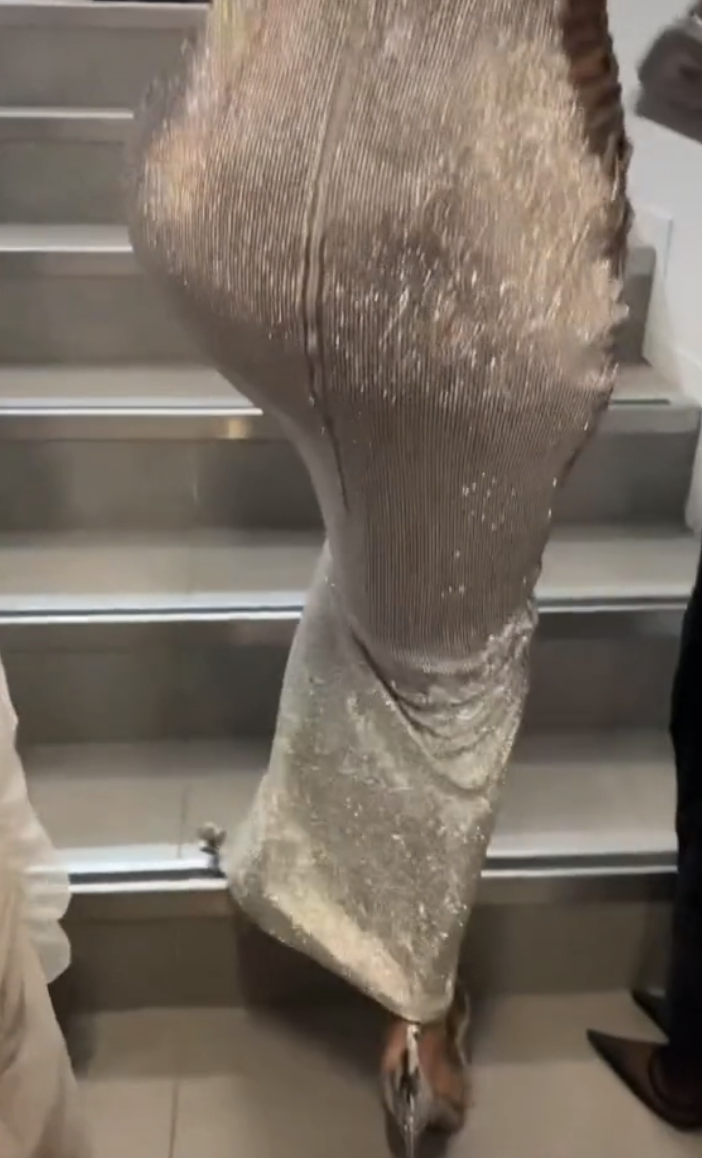 "Ok but would it not be easier to just hike the dress up above her knees so she can get up the stairs?" one comment asked. A reply explained: "It was fitted to her all the way down to the ankles, too tight to roll it up."

"Are you seeing the material? Its not that easy 😂," another person said.

And it didn't take long for dedicated fans of the KarJenner family to make comparisons between Kim and her younger sister Kendall Jenner, who famously faced a similar struggle with her dress at Kourtney Kardashian's wedding to Travis Barker in May.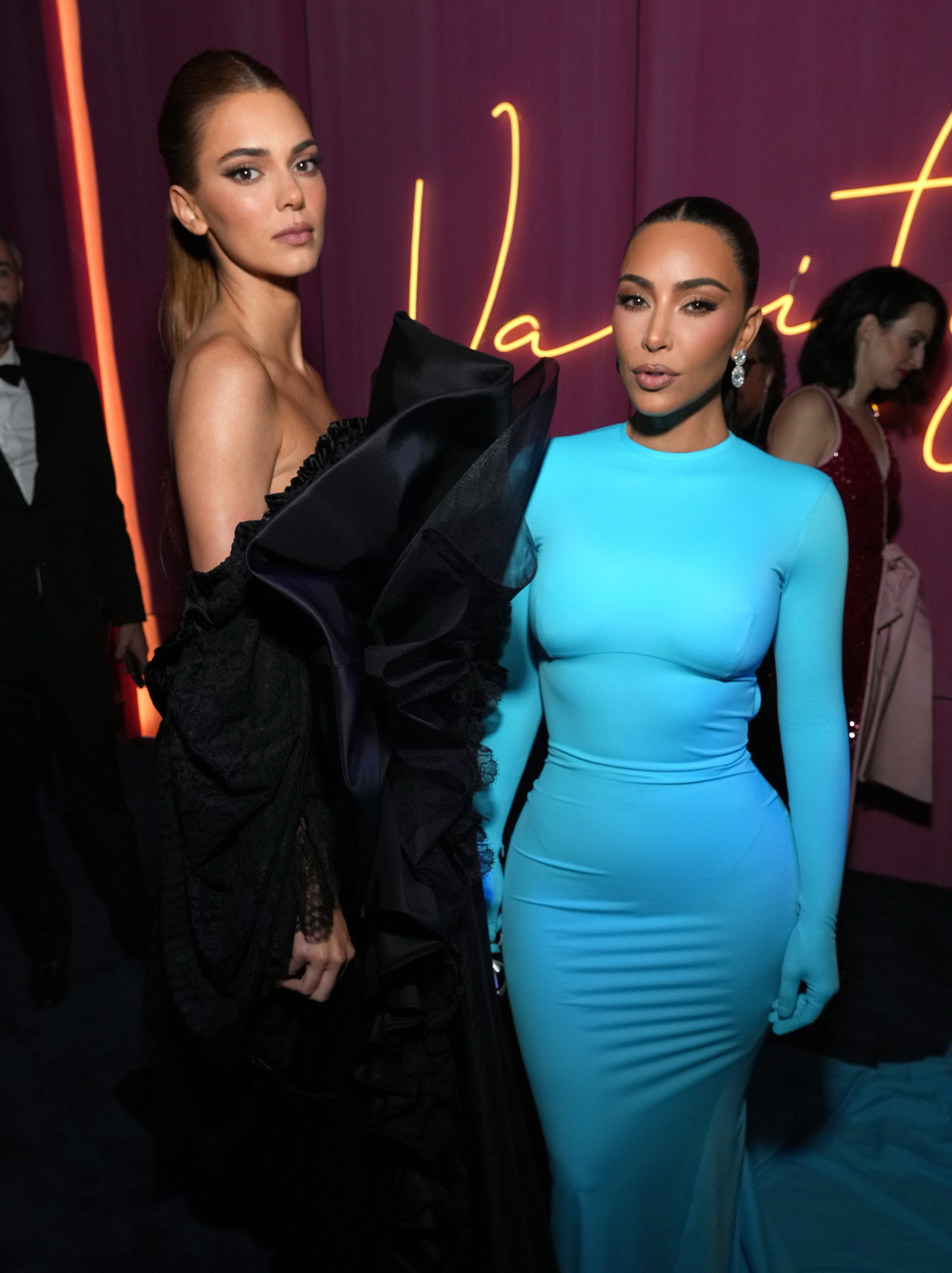 Kourtney and Travis had chosen to marry in a picturesque Italian village, and to get to the venue guests had to take boat rides across the sea and climb narrow stone staircases.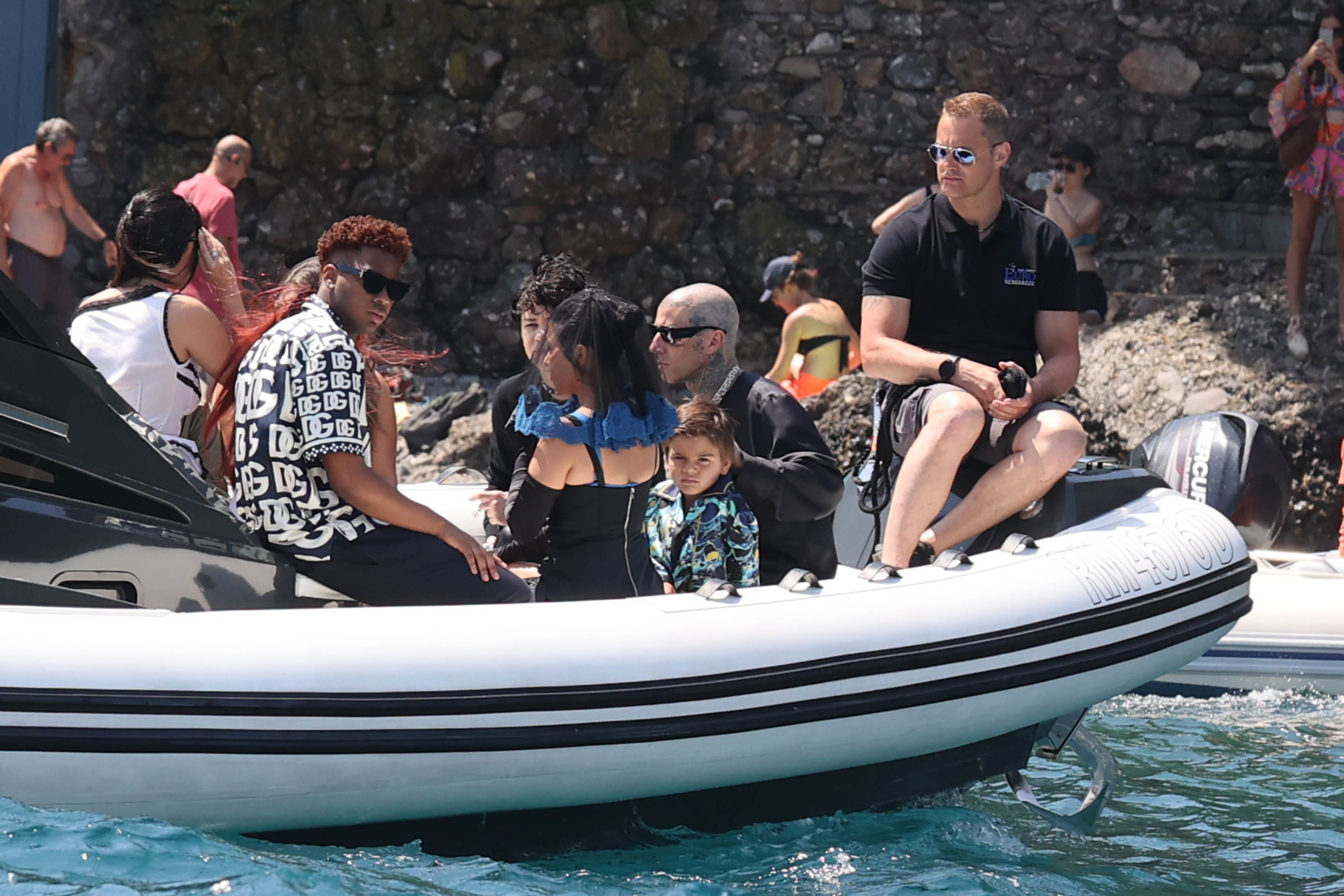 Kendall looked incredible at the time, wearing a floor-length, fitted gown with a pretty floral pattern, but similarly to Kim on Saturday, she faced a battle when it came to climbing the stairs.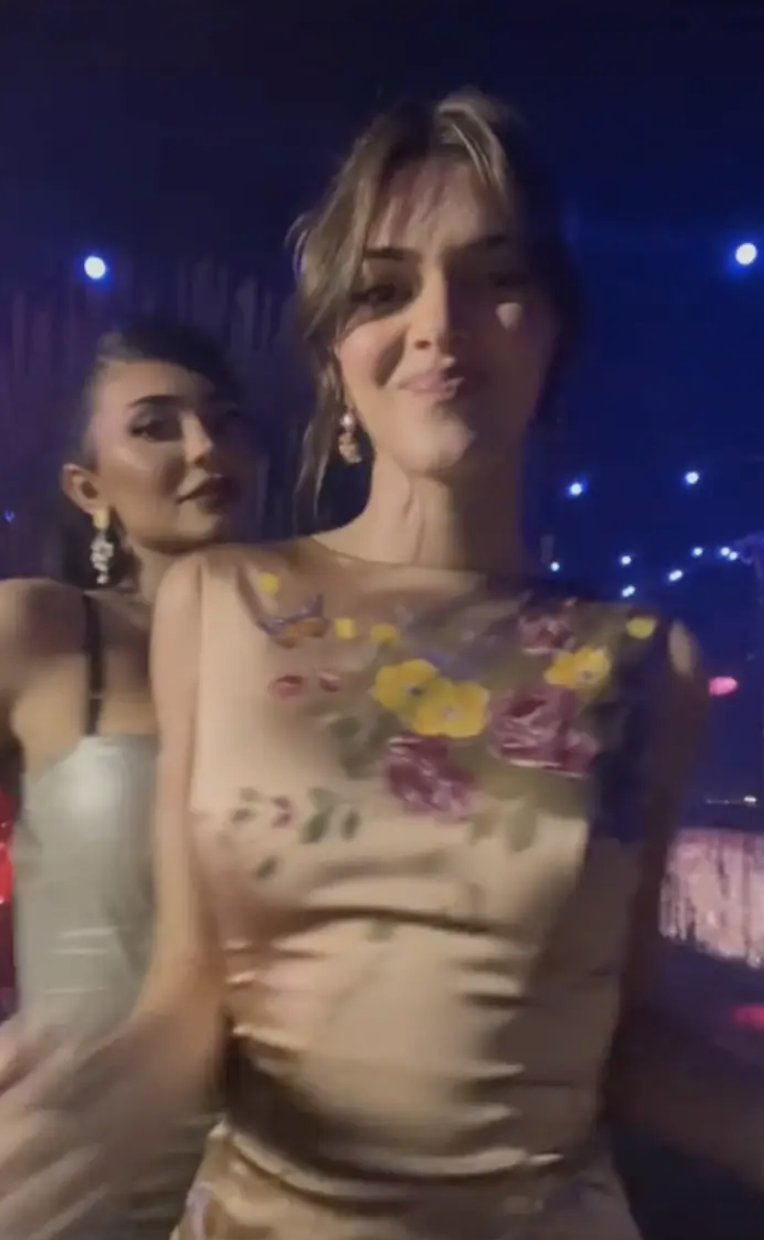 Her younger sister, Kylie Jenner, playfully filmed the entire thing as she walked behind Kendall on one of the winding staircases.
She later posted the video to her Instagram story, and her followers found it hilarious when they saw that Kendall had sensibly swapped her heels for a pair of flat sandals but still struggled in her dress.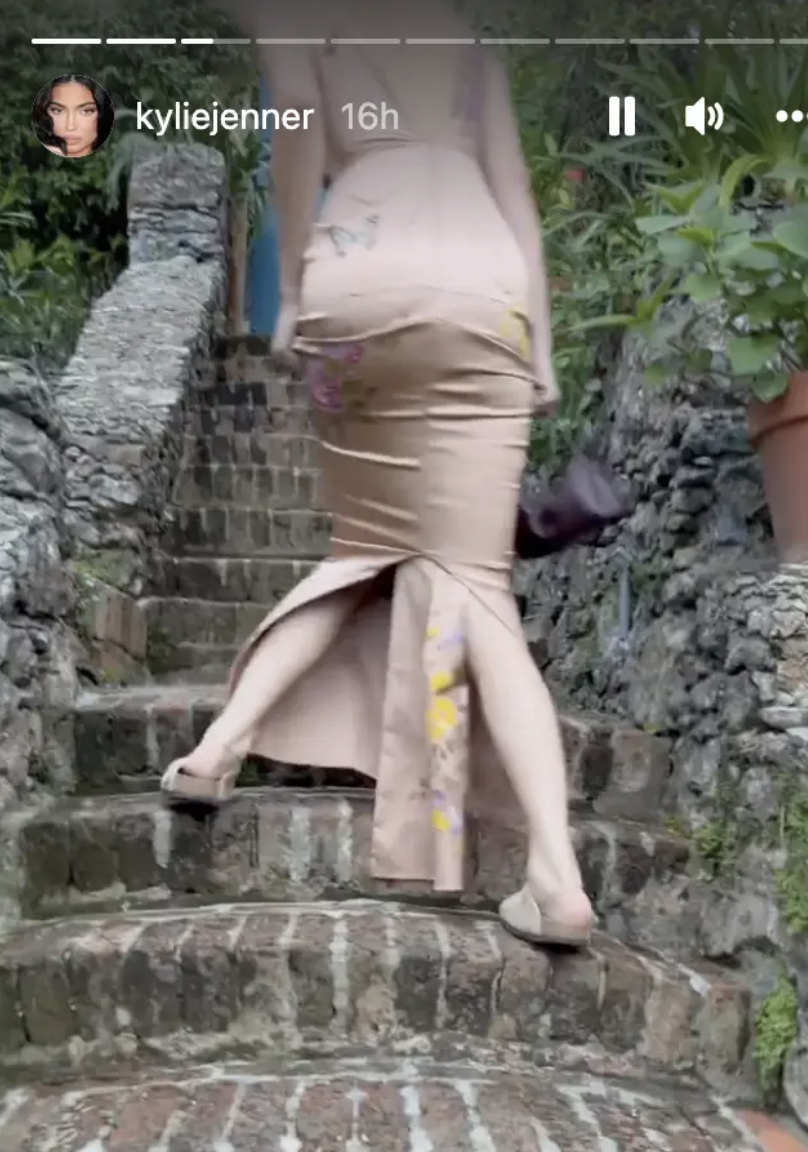 With limited room for movement, the model was forced to walk knock-kneed — with her feet askew but knees together — as she took on each step.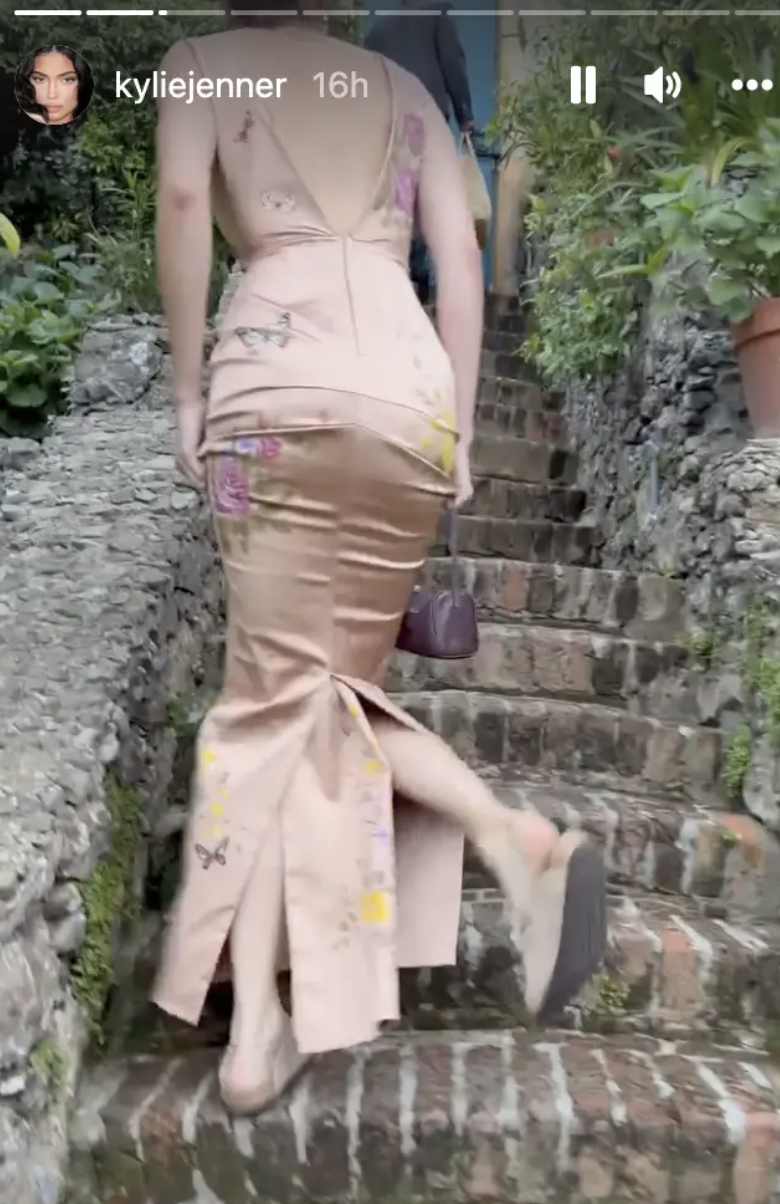 Kylie could be heard giggling off camera while she filmed, and showed solidarity with her sister as she muttered: "Oh shit, these stairs are crazy!"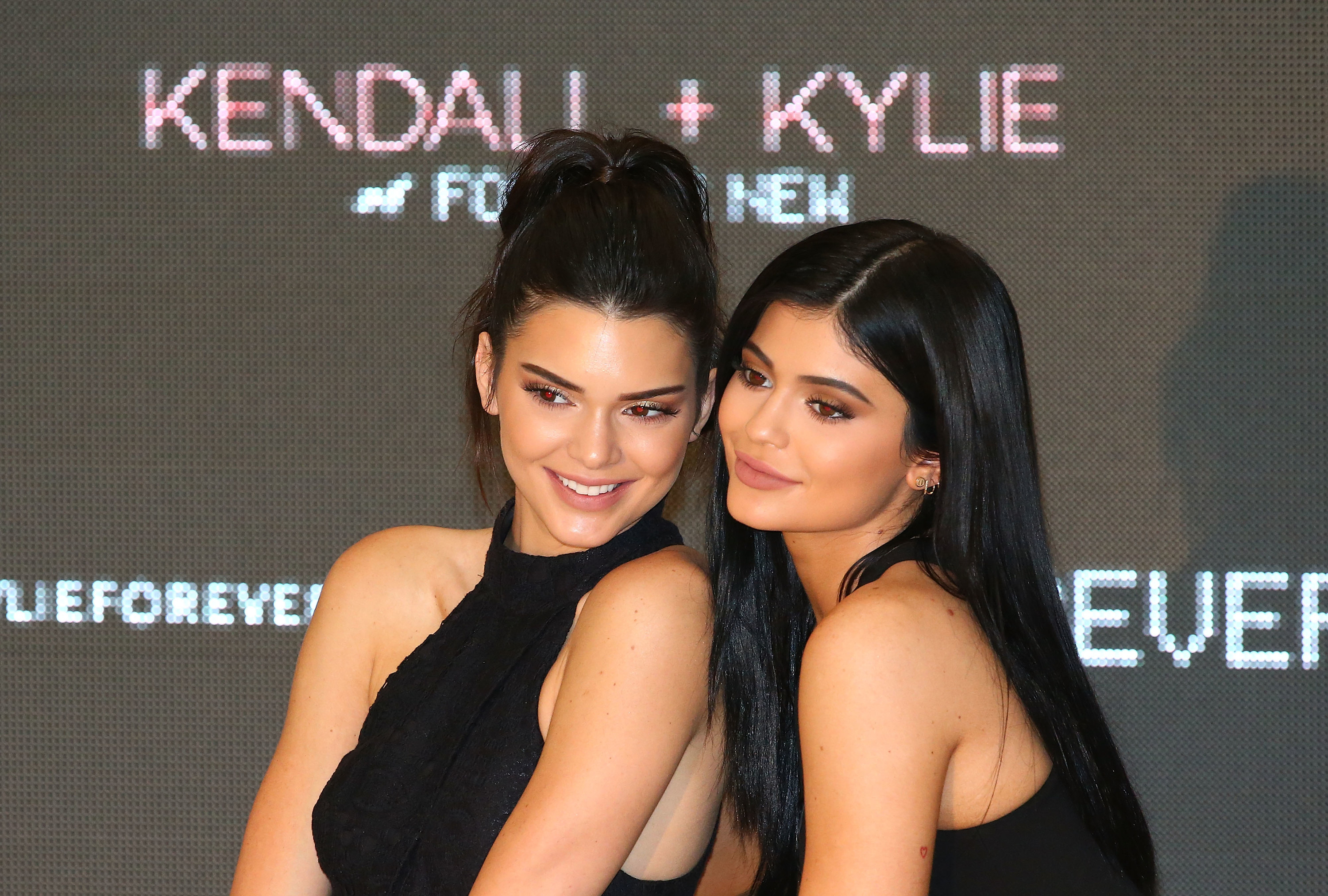 "This is how kendall was walking at kourtney's wedding😂," someone said of Kim's Dolce & Gabbana look.

And another person just shared their awe at the way that Kim so expertly overcame the obstacle at hand, jokingly summarizing: "I stand corrected, she does have a talent."