Jamie Lynn Spears' new memoir, Things I Should Have Said, hasn't even been released yet, and it's already causing all kinds of drama.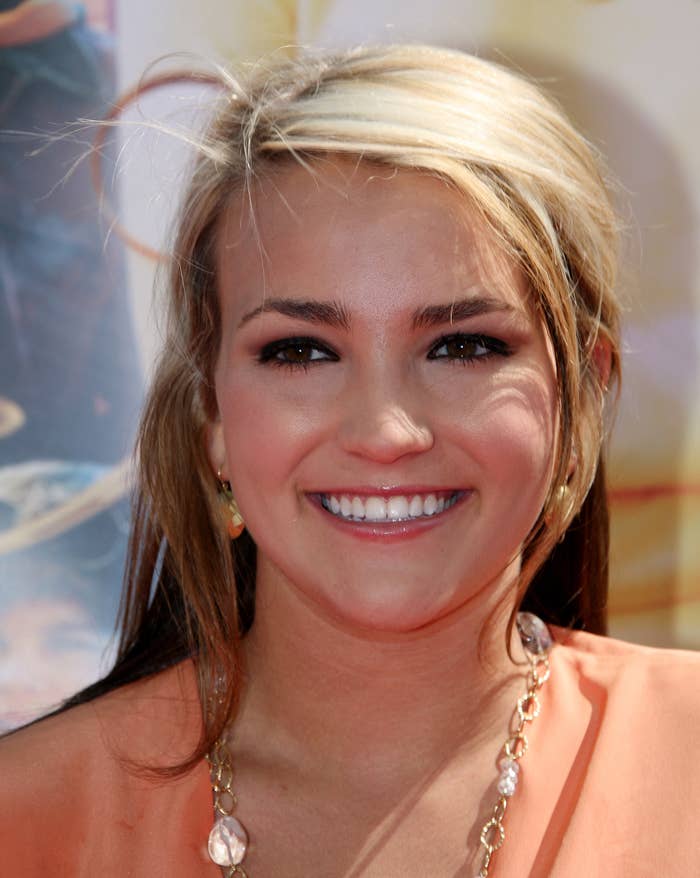 Last week, Jamie Lynn's ongoing feud with her big sister Britney Spears reached new heights after she appeared on Good Morning America for a detailed chat about the conflict — specifically addressing Britney's claim that she'd done "nothing" to help her throughout her 13-year conservatorship.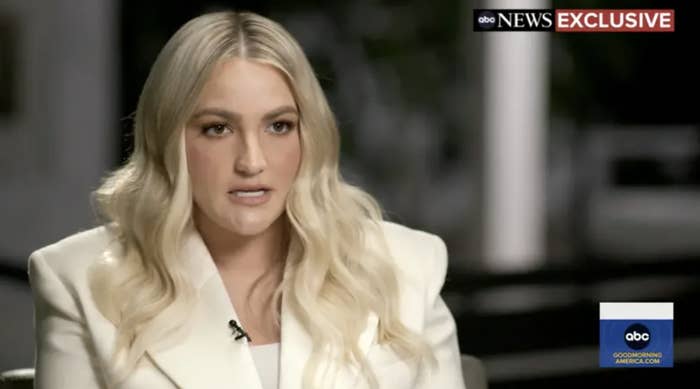 "I love my sister," Jamie Lynn said in the interview. "I've only ever loved and supported her, and done what's right by her. And she knows that. So I don't know why we're in this position right now."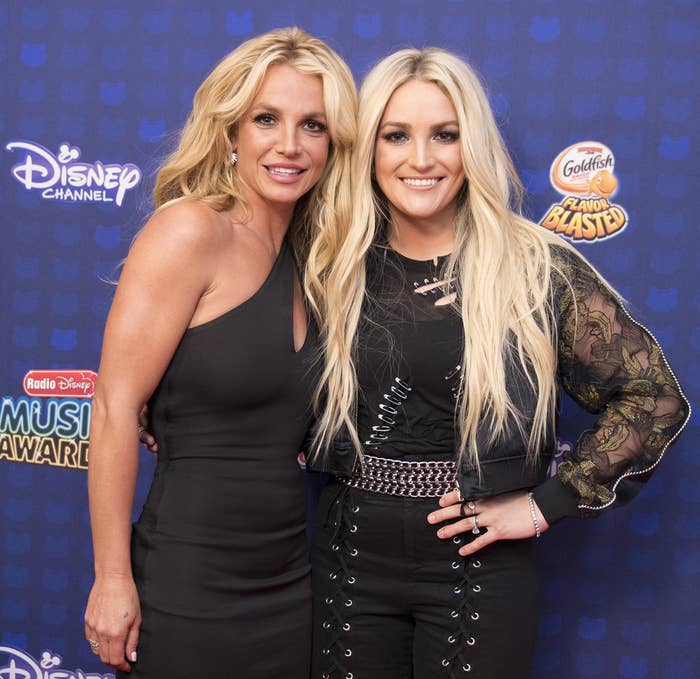 But Britney quickly took to social media to hit back at her sister's comments, as well as question the timing of Jamie Lynn's interview ahead of Tuesday's book release.
In the interview, Jamie Lynn had said that she "can't really speak to anyone else's state of mind" when questioned about Britney's well-being, but describes her as "erratic," "paranoid," and "spiraling" in the memoir.
In a lengthy statement, Britney wrote: "The 2 things that bother me that my sister said was how my behavior was out of control. She was never around me much in that time so why are they even talking about that unless she wants to sell a book at my expense ???"
Jamie Lynn responded at the time, arguing: "I hate to burst my sister's bubble, but my book is not about her. I can't help that I was born a Spears too, and that some of my experiences involve my sister."
Jamie Lynn also made an appearance on Nightline, where the host Juju Chang questioned why she included a story about vulnerable Britney locking them both in a room with a knife in her book.
Denying the allegations, Britney wrote on Twitter: "Please please stop with all these crazy lies for the Hollywood books. Now and only now do I know only a scum person would make up such things about someone."
Now Jamie Lynn has been accused of "lying up a storm" and playing "the victim" by another person who she writes about in the book.
In addition to anecdotes about Britney in the memoir, Jamie Lynn takes aim at her Zoey 101 costar Alexa Nikolas — accusing her of spreading rumors that Jamie Lynn is "mean and bitchy" and "smelled bad" when they worked together.
Jamie Lynn writes that Alexa's comments about her odor left her feeling "humiliated and sad," but Alexa has very different memories of their time together on the Nickelodeon show.
On Instagram, Alexa — who wasn't invited to the show's 2019 reunion — accused Jamie Lynn of being a "bully" and "toxic."
"So I got a lot of messages about Jamie Lynn Spears' new book. I was pretty surprised to see her lying up a storm in there," Alexa wrote alongside the caption: "@jamielynnspears forget all your crocodile tears and unfollow me. Ooh-ooh-ooh."
In the statement, Alexa admits to unfollowing Jamie Lynn on social media because of the "deeply saddening" Britney situation, where she felt Jamie Lynn was "being fake."
Alexa goes on to recall Jamie Lynn reaching out "a few days ago" asking to send her a gift, which she thought was "super bizarre" as she'd just heard about Britney unfollowing Jamie Lynn following their disagreement.
"I have no idea what is going on over there with her but I want absolutely nothing to do with it," Alexa said in the post. "Typical move for a bully to play the victim card/gaslight others while straight up lying."
She added that she "declined" the offer of a gift and instead asked Jamie Lynn not to contact her again, and said that Jamie Lynn hadn't spoken to her about the Zoey 101 allegations that are made in the memoir.
"She knows everything she is saying is a total lie and I would have called her out on that," Alexa wrote. "It's sad to see someone not change after all these years. Nothing that she said in her book about me actually happened.
Since sharing her statement, Alexa has posted a photo of her tear-stained face after breaking down in tears, telling fans: "This is what lying and bullying continues to do to others."
She said that she'd been "triggered" by "hurtful words" from the person who had "wounded" her as a child. 

In addition to Britney and Alexa, Britney's ex-manager Sam Lufti has also accused Jamie Lynn of lying in her new book — and threatened to take her to court.
He tweeted: "If it's true that this snake little sister mentions me in her book well then she needs to prepare for a lawsuit and my entire side of the story including mind blowing receipts."
Jamie Lynn seems to be remaining defiant despite the stream of backlash and has been regularly posting motivational quotes to her social media page, including one today from Martin Luther King Jr. in honor of MLK Day.
Jamie Lynn's memoir will be released on Tuesday, Jan. 18.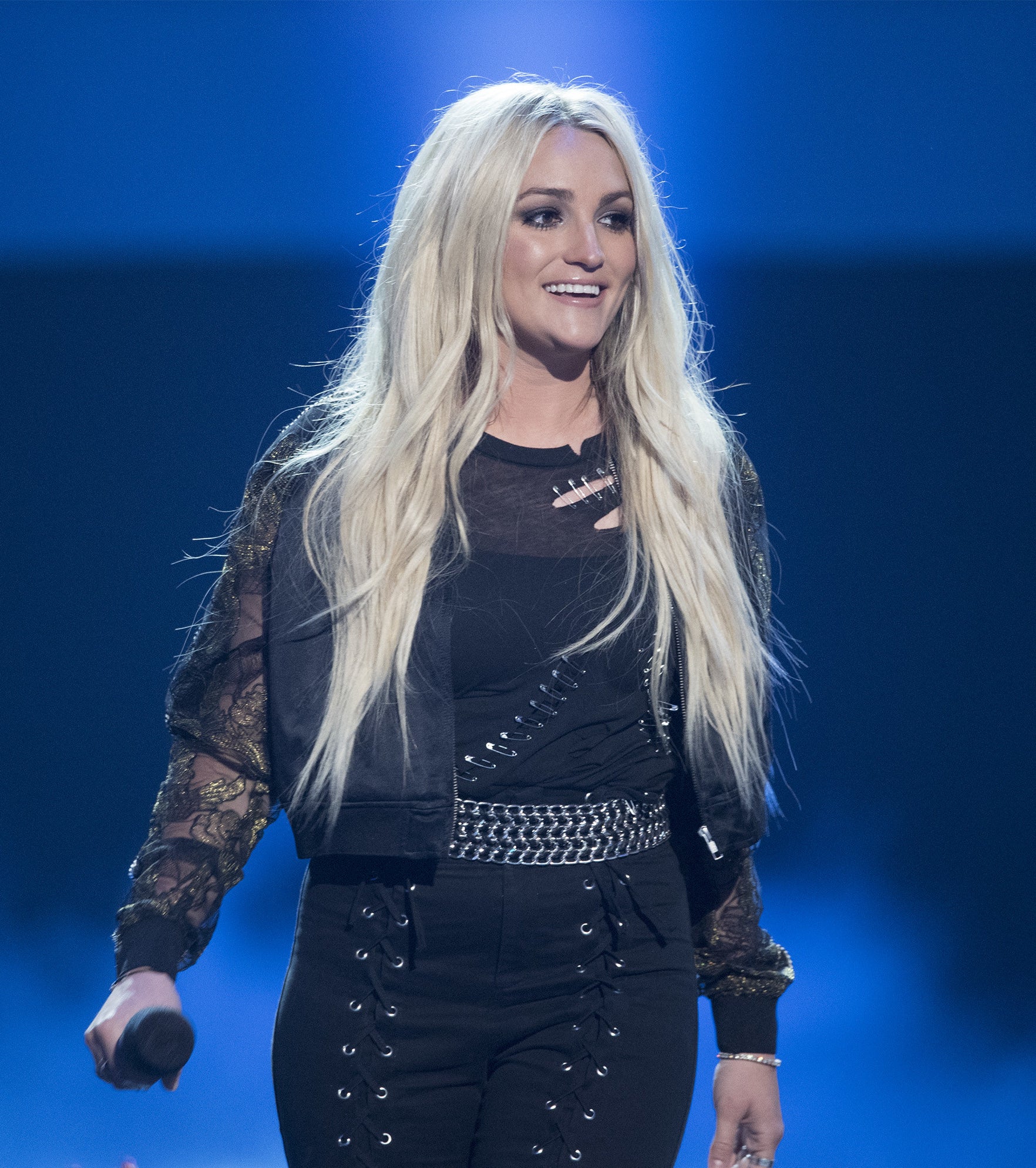 BuzzFeed News has reached out to Jamie Lynn Spears' representatives for comment.