It's fair to say that Eminem was the bad boy poster child of the late '90s and early '00s, with the rapper feuding with countless of his fellow celebrities that he would often publicly call out.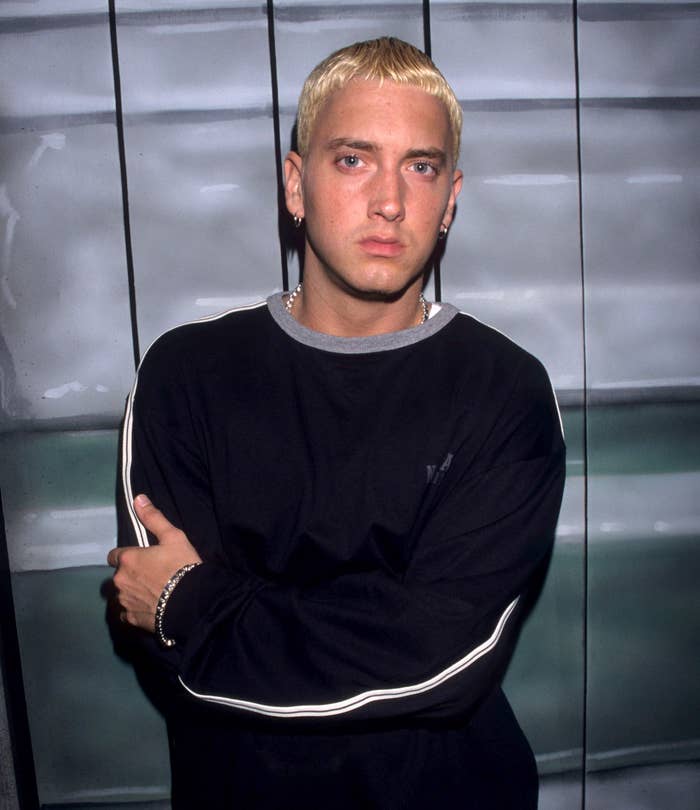 In addition to his violent songs about people in his personal life, such as his mom and his partner Kim Scott, Eminem has name checked everybody from Will Smith to Britney Spears to Mariah Carey in his music.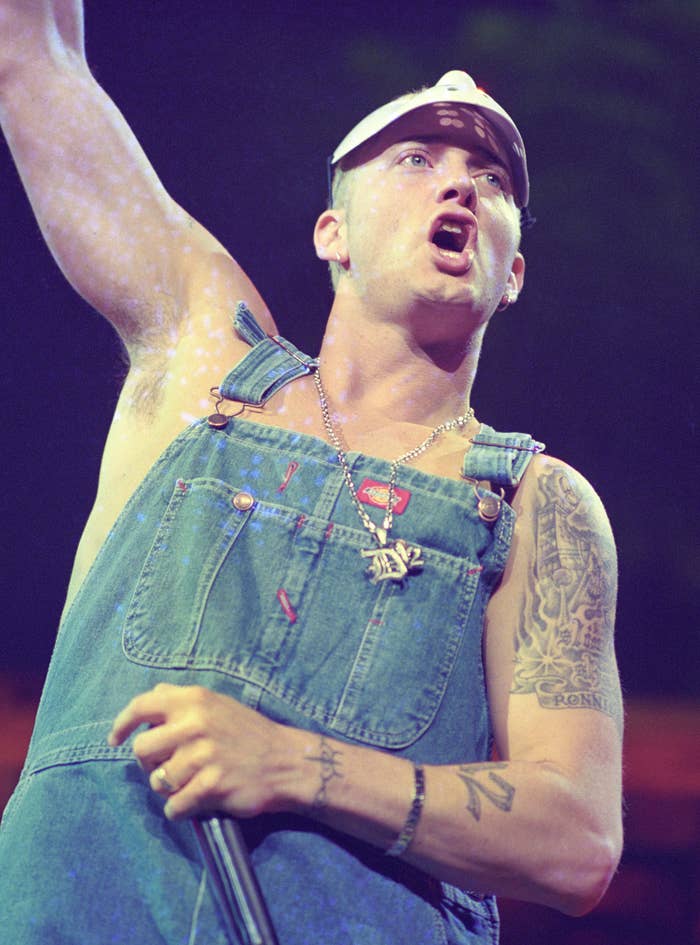 But there's arguably no bigger feud in '00s pop culture history than his beef with popstar Christina Aguilera, which was still ongoing 20 years later.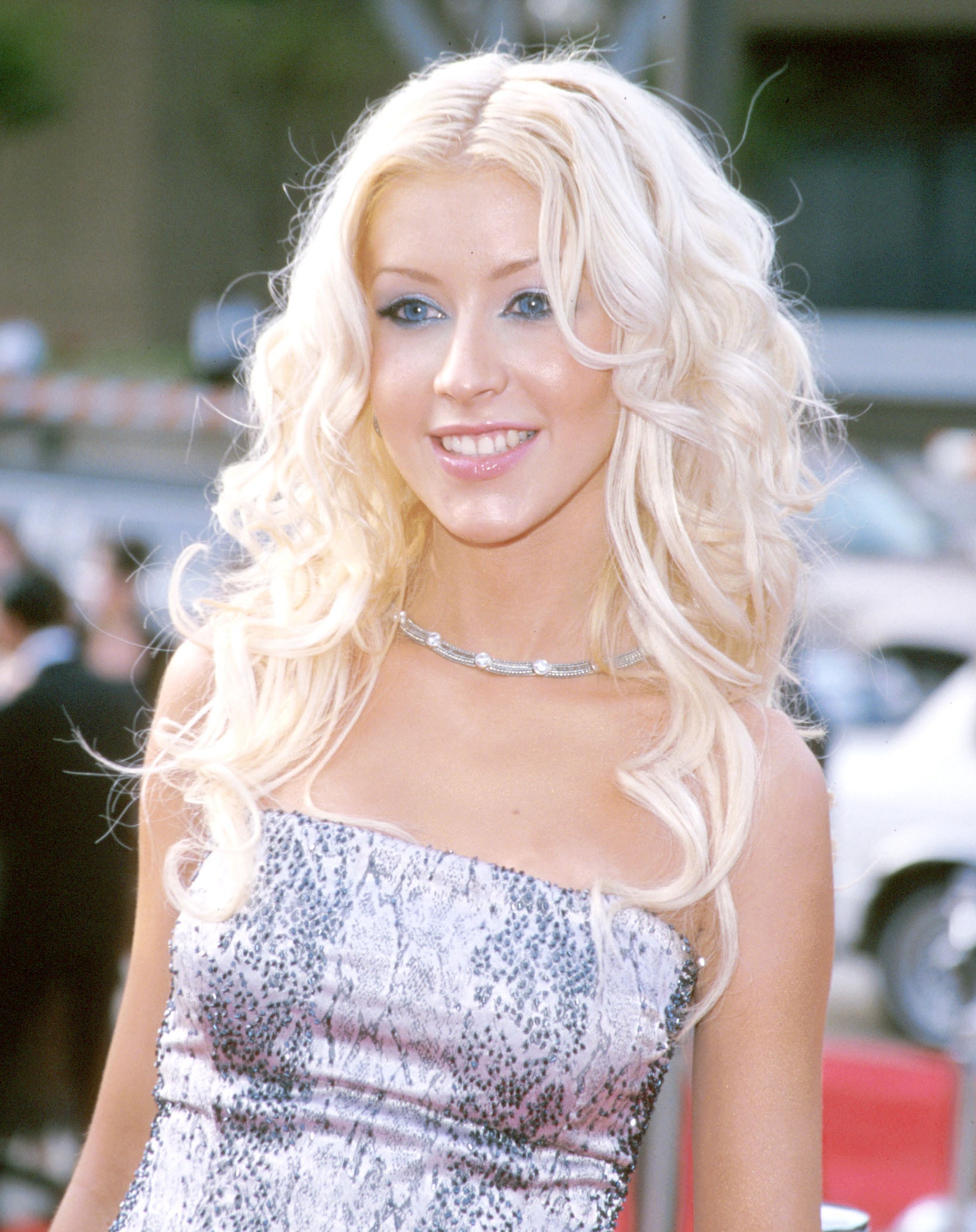 The infamous rivalry first started in 2000 after Christina made an off-the-cuff comment about Eminem's personal life in her MTV special, What A Girl Wants. She was 19 years old at the time, and he was 27.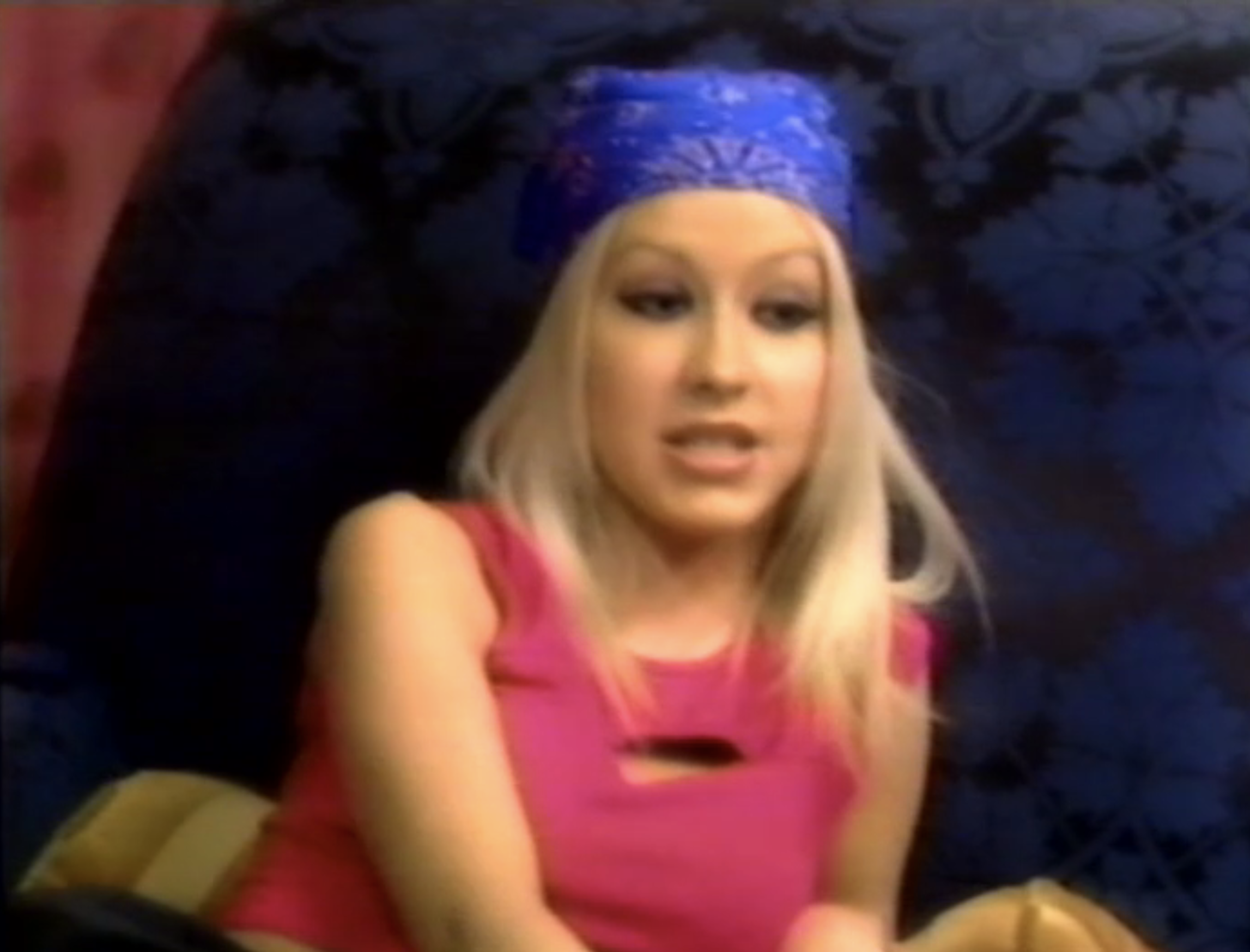 But now fans have been left stunned to learn that things weren't always so bitter between the two stars — and they actually started out having a very well-publicized crush on one another.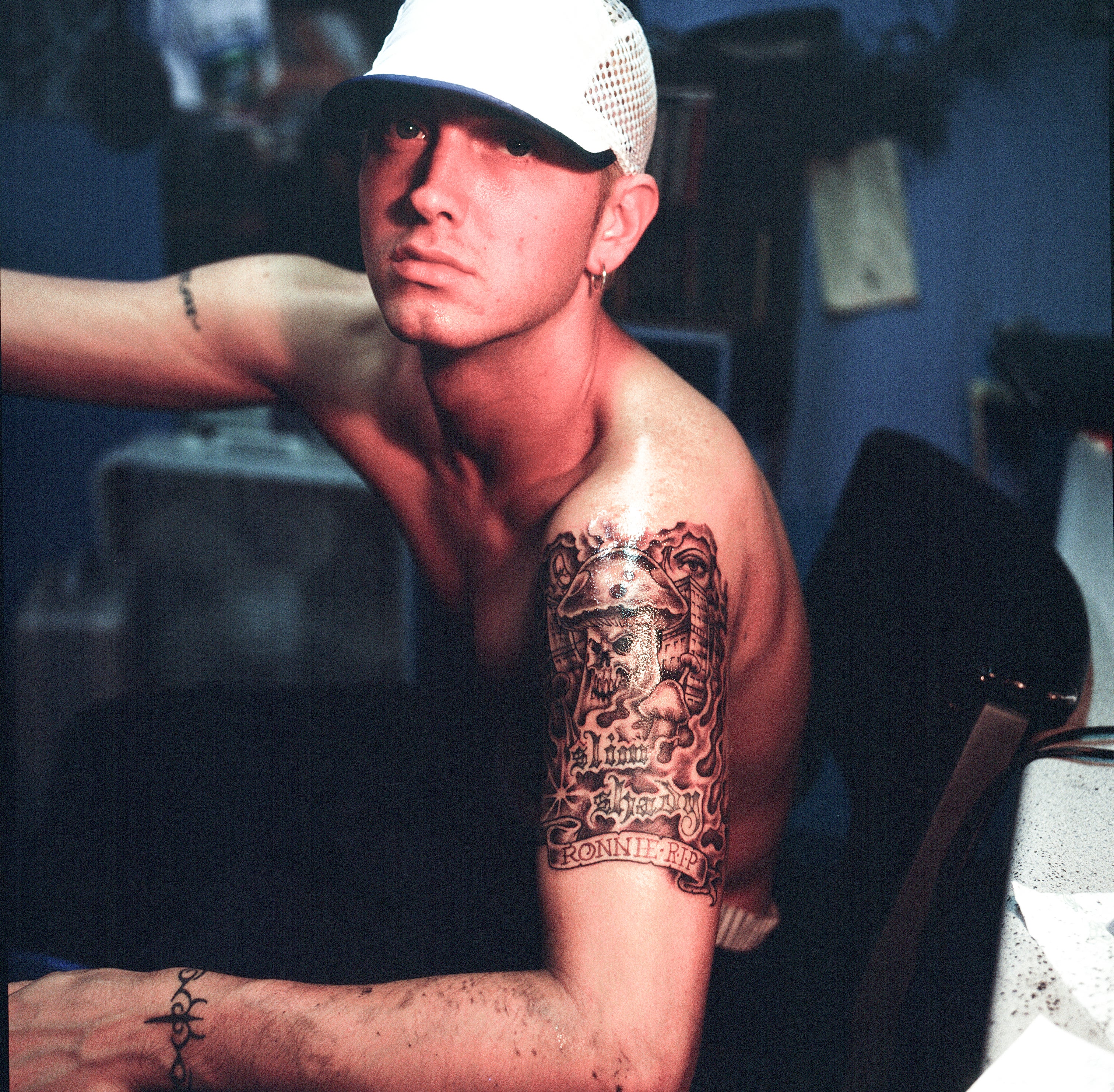 A video breaking down the timeline of Eminem and Christina's "lovers to enemies" narrative has recently gone viral on TikTok, racking up almost 10 million views and over a million likes.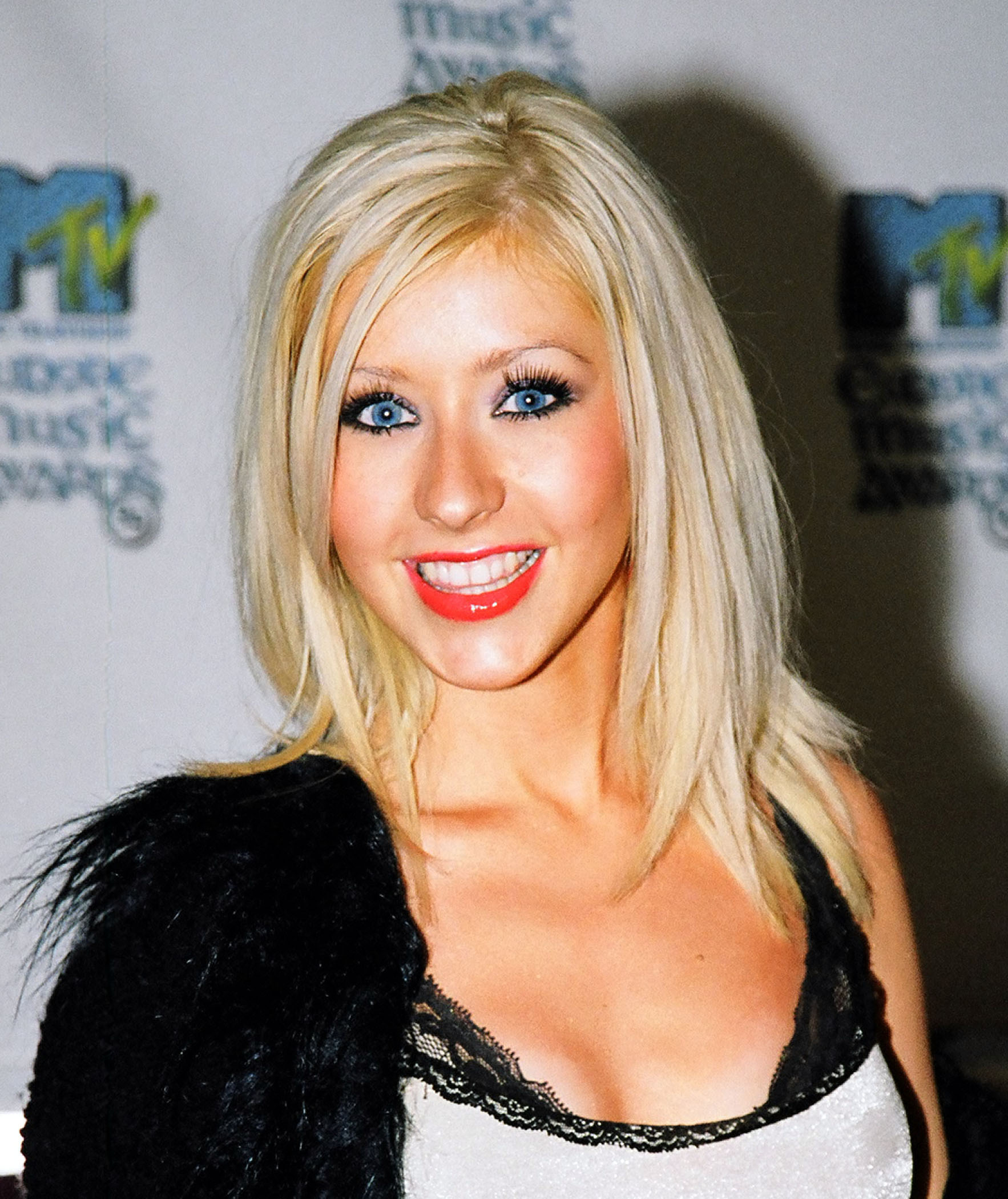 "I love that they had a crush on each other before they hated each other," the montage is captioned. "Lovers to enemies."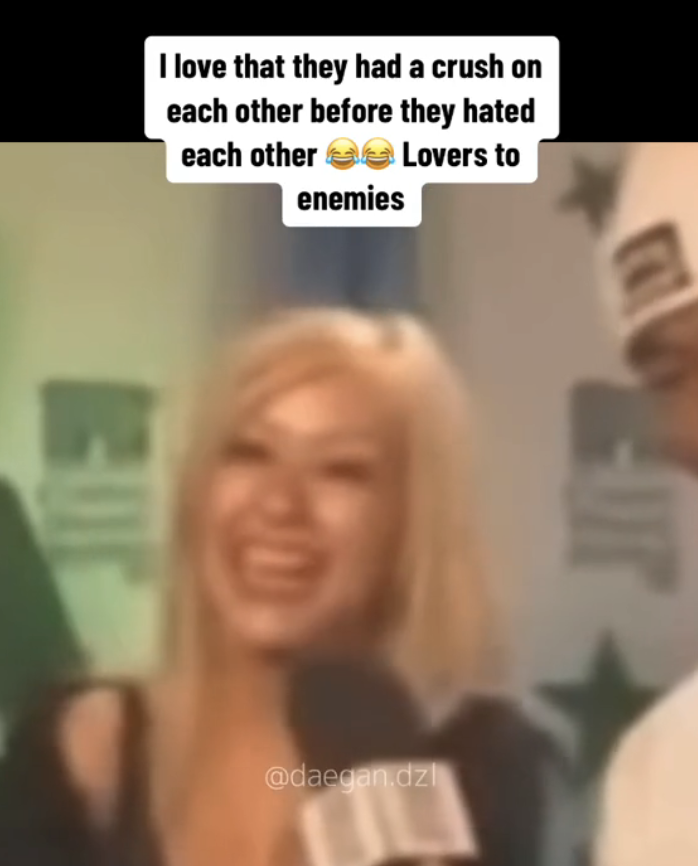 Here is exactly what happened between Eminem and Christina all those years ago.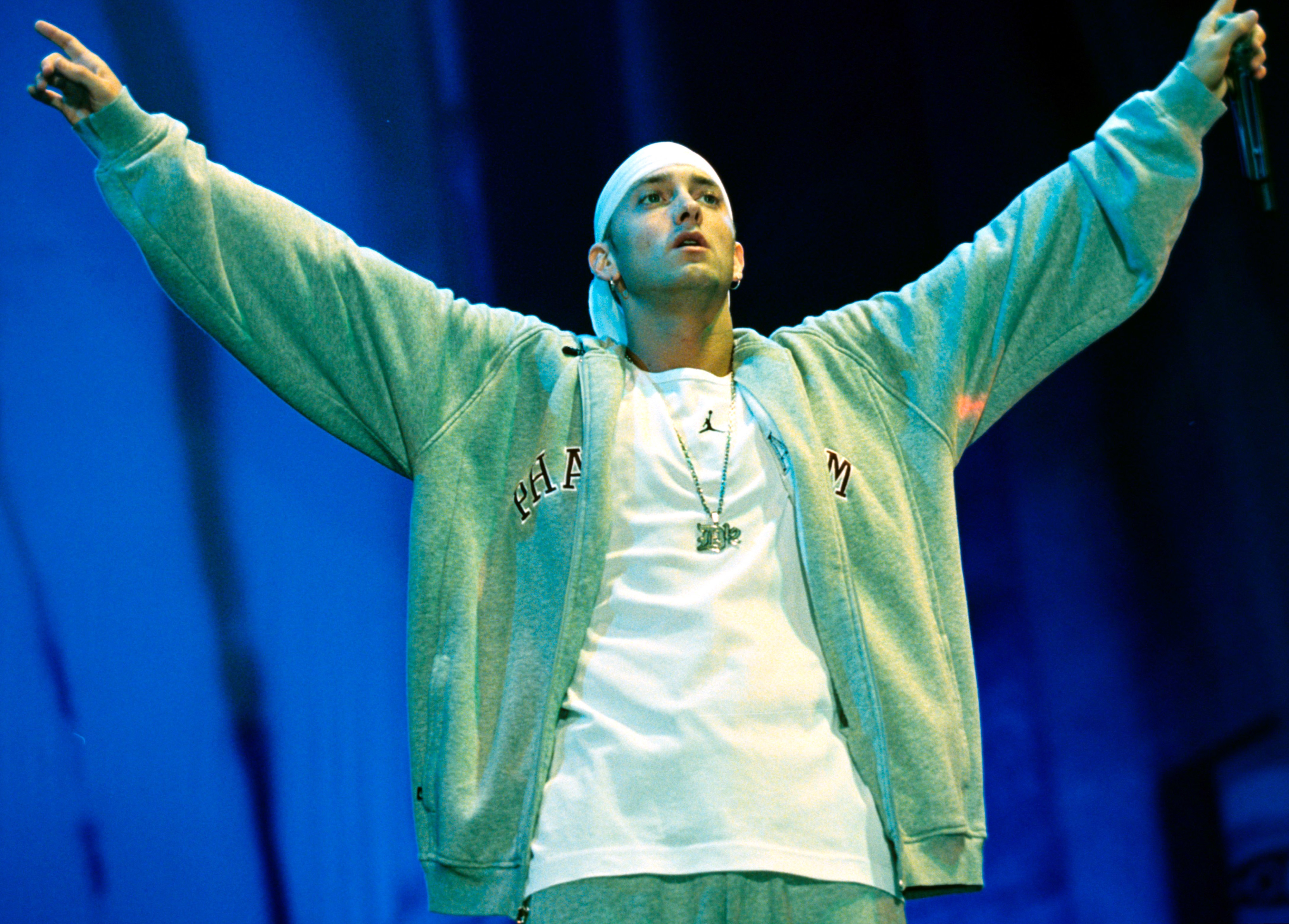 First things first, Christina was just 13 years old when she had her first taste of fame after joining the Disney Channel TV series The Mickey Mouse Club in the early '90s, with her fellow cast members including Britney Spears, Justin Timberlake, and Ryan Gosling.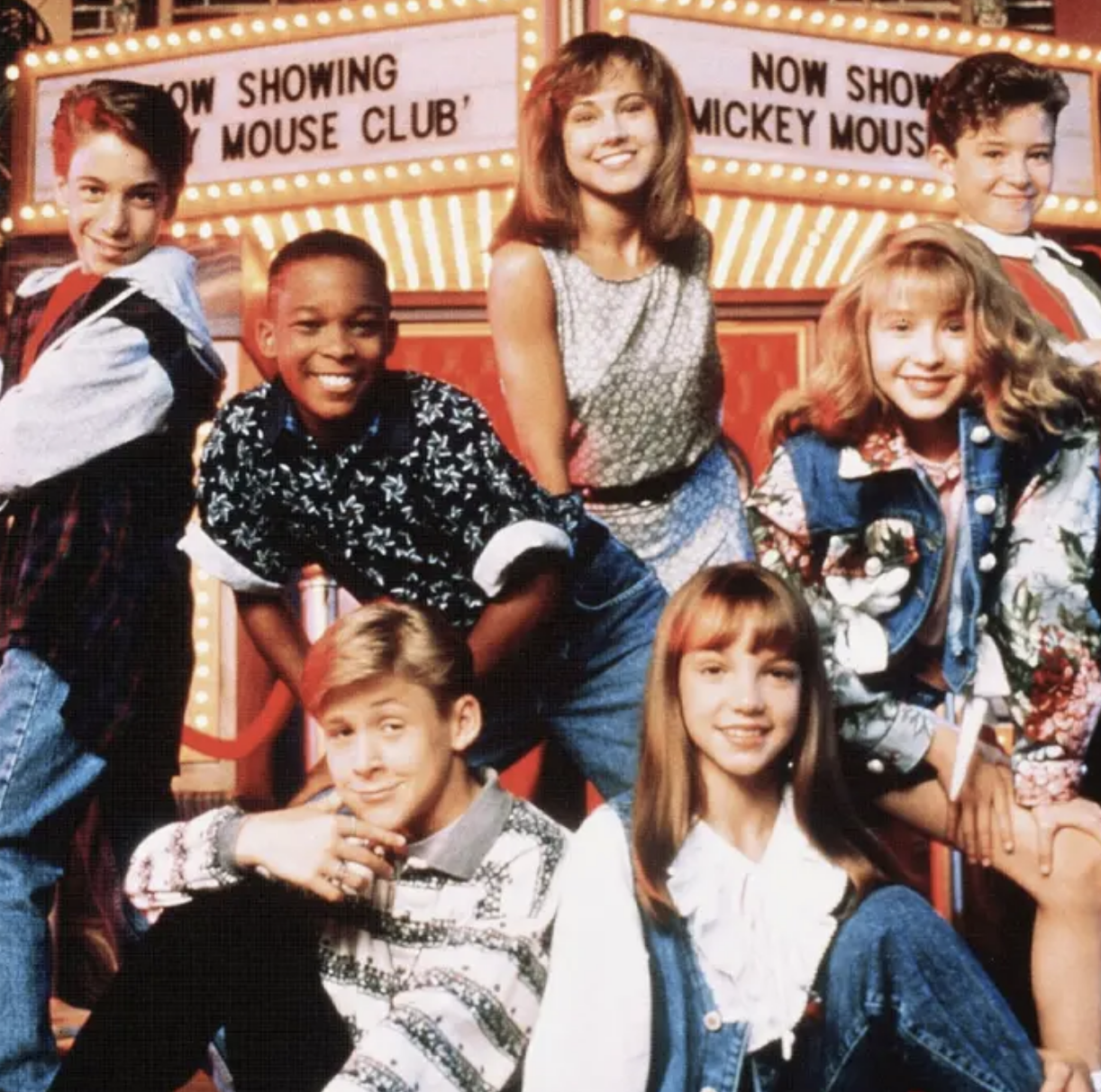 After leaving the show, Christina wasted no time in establishing herself as a successful solo artist, and in the summer of 1999 she achieved global success with her self-titled debut album, which had "Genie in a Bottle" as its lead single.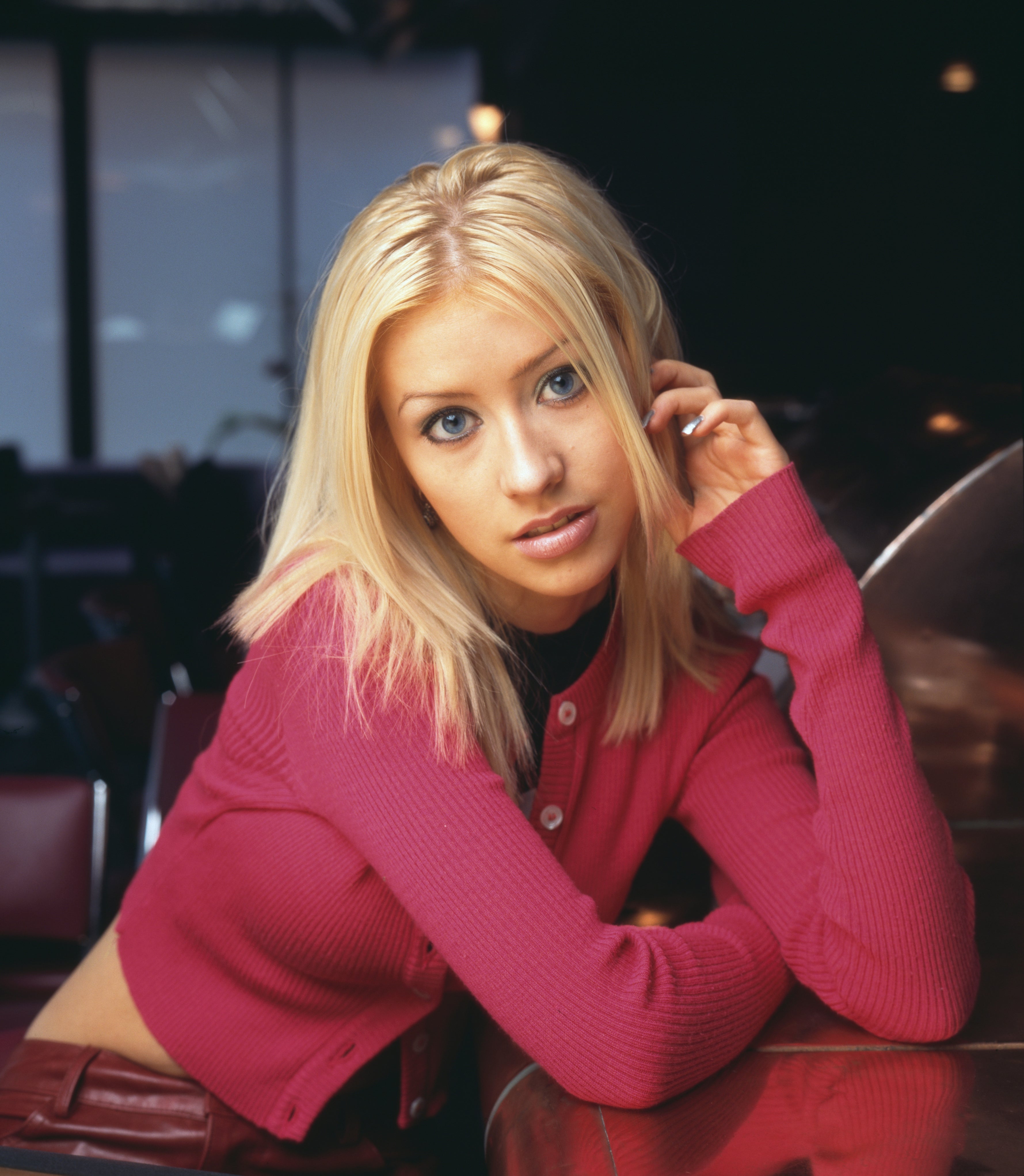 Meanwhile, Eminem — real name Marshall Mathers — had been trying to break into the music scene since 1988, when he was 16 years old. Despite enjoying some success in underground rap circuits, he didn't become mainstream until February 1999, when he released The Slim Shady LP.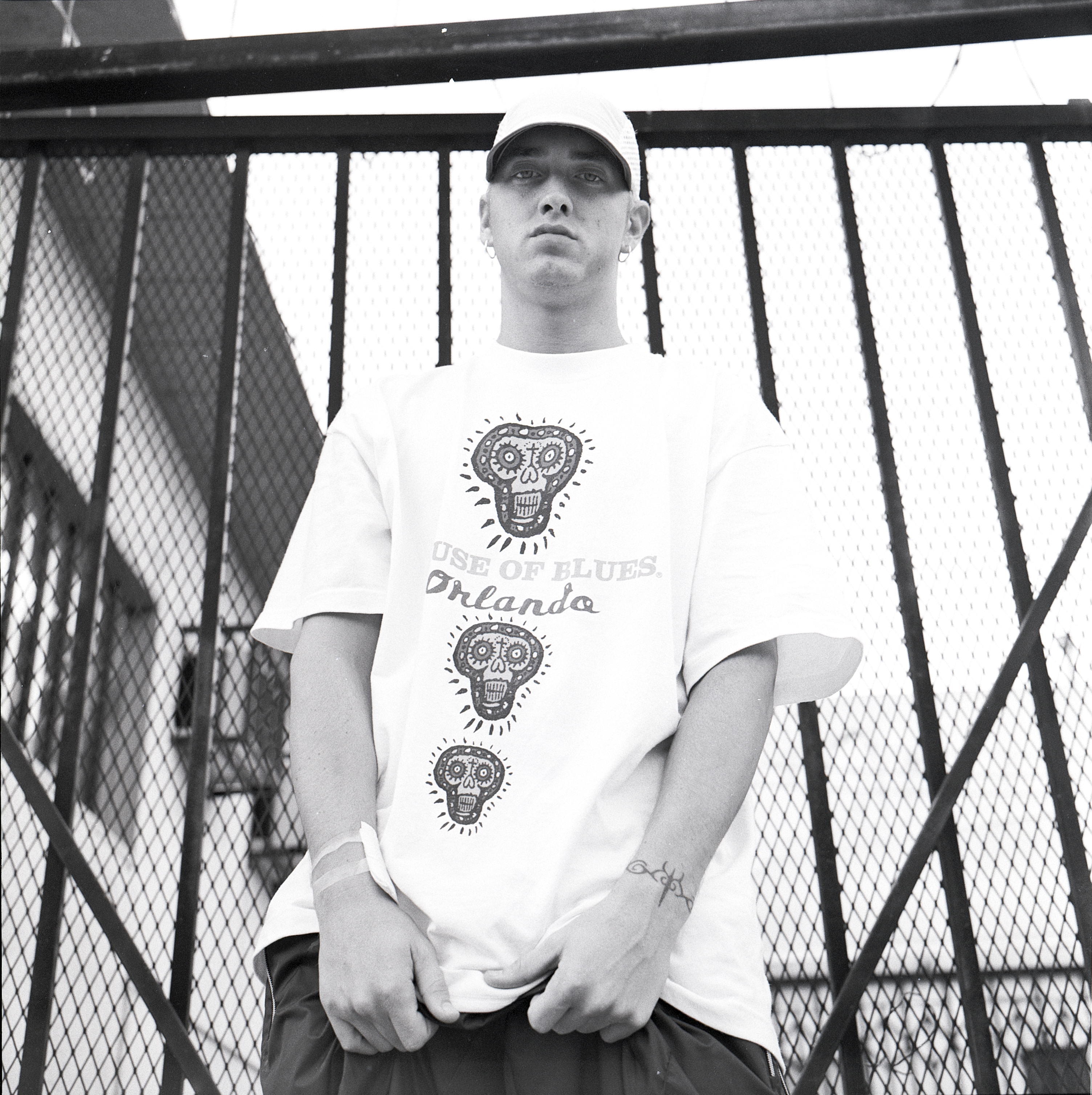 In resurfaced interview clips that feature in the viral TikTok, Christina made no secret of her feelings for Eminem while doing press that year.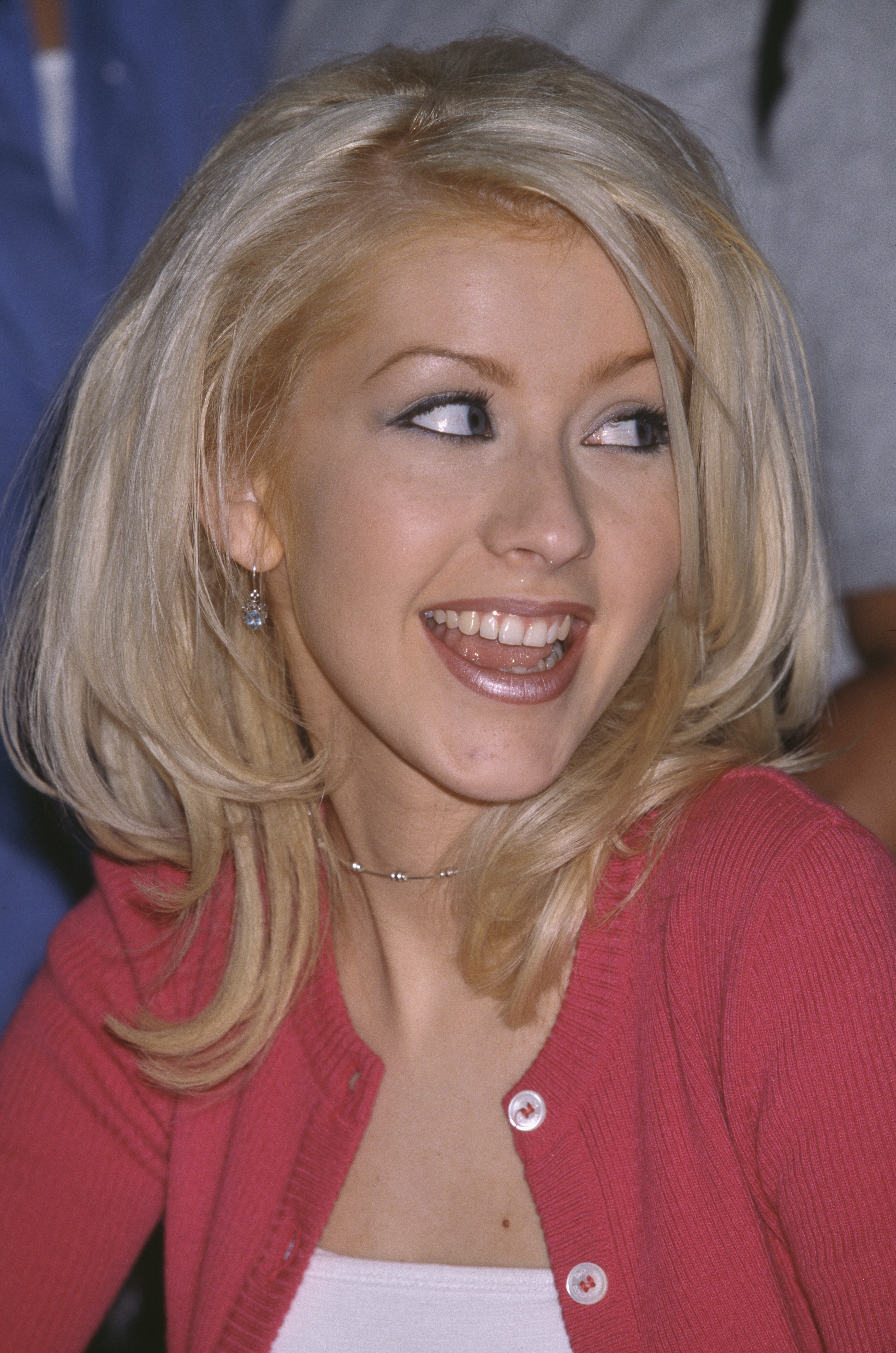 "I'm looking forward to meeting Eminem actually," she told a reporter ahead of an awards ceremony. "I want to meet Eminem, I think he's cute."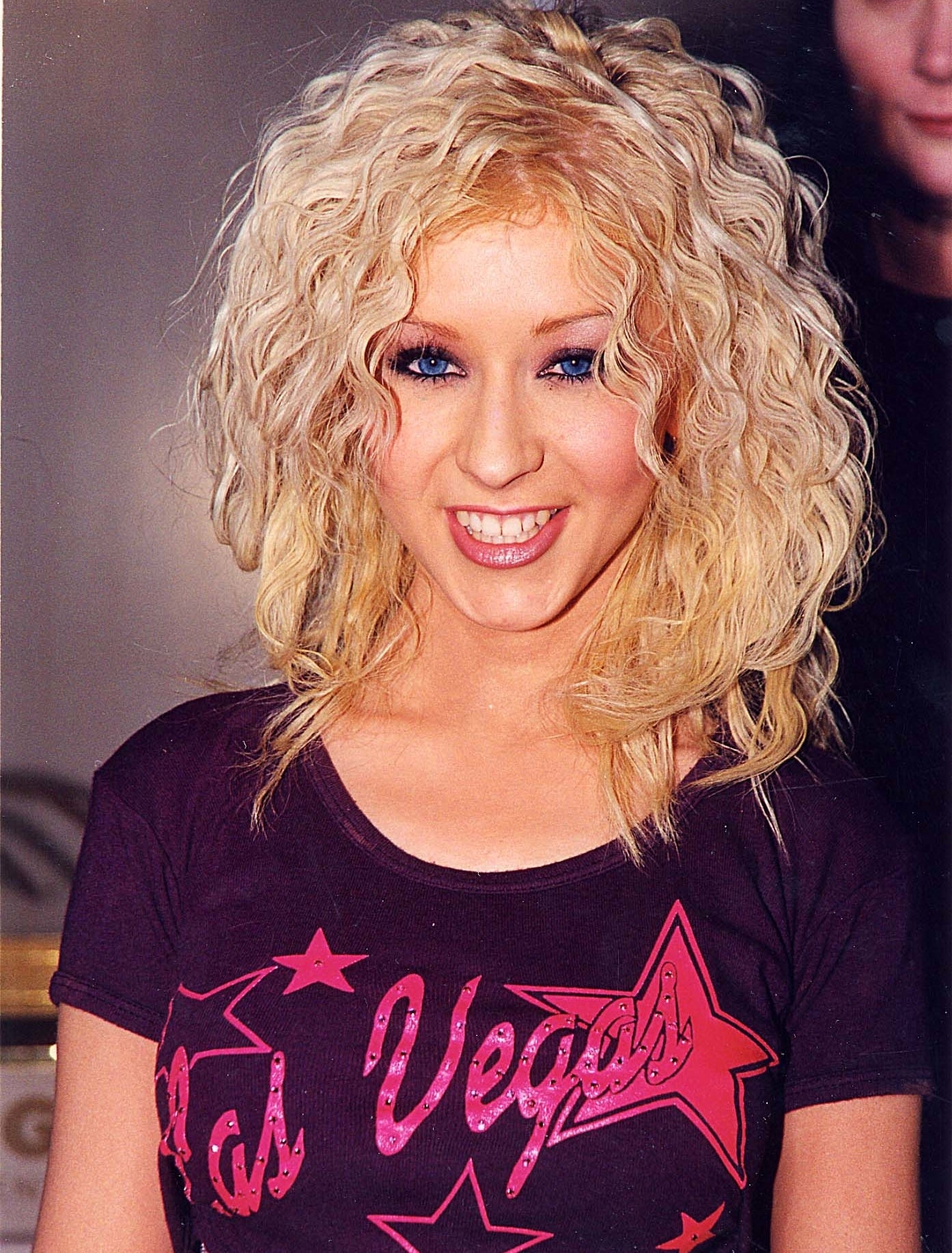 In a separate interview, Christina is seen giggling as she admits: "He's actually been a crush of mine for a while now."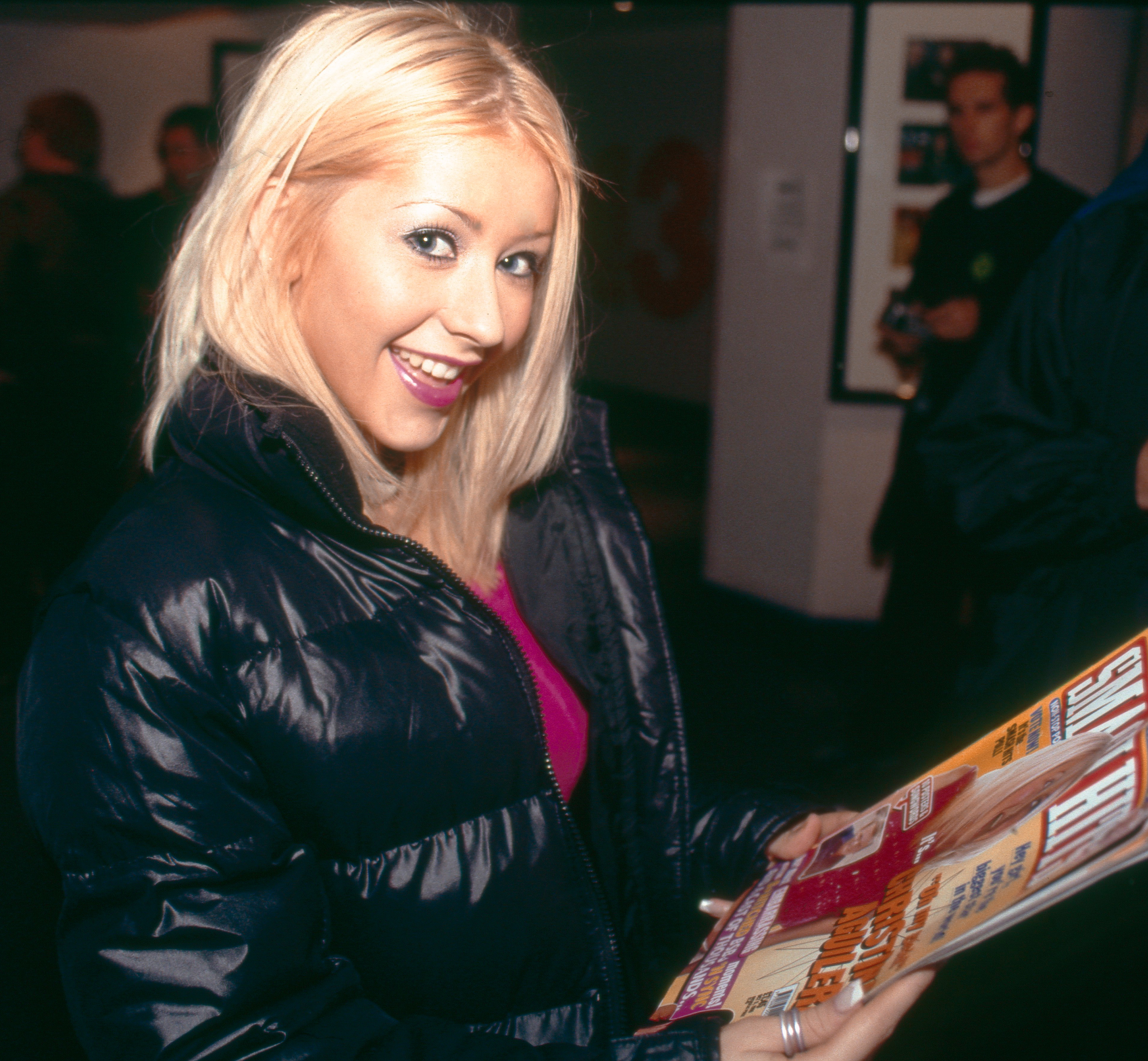 The feeling appeared to be mutual, with there being several clips of Eminem suggesting that he was attracted to Christina. After winning an MTV VMA, the rapper said that he planned to put it "right between my Britney Spears and Christina Aguilera poster."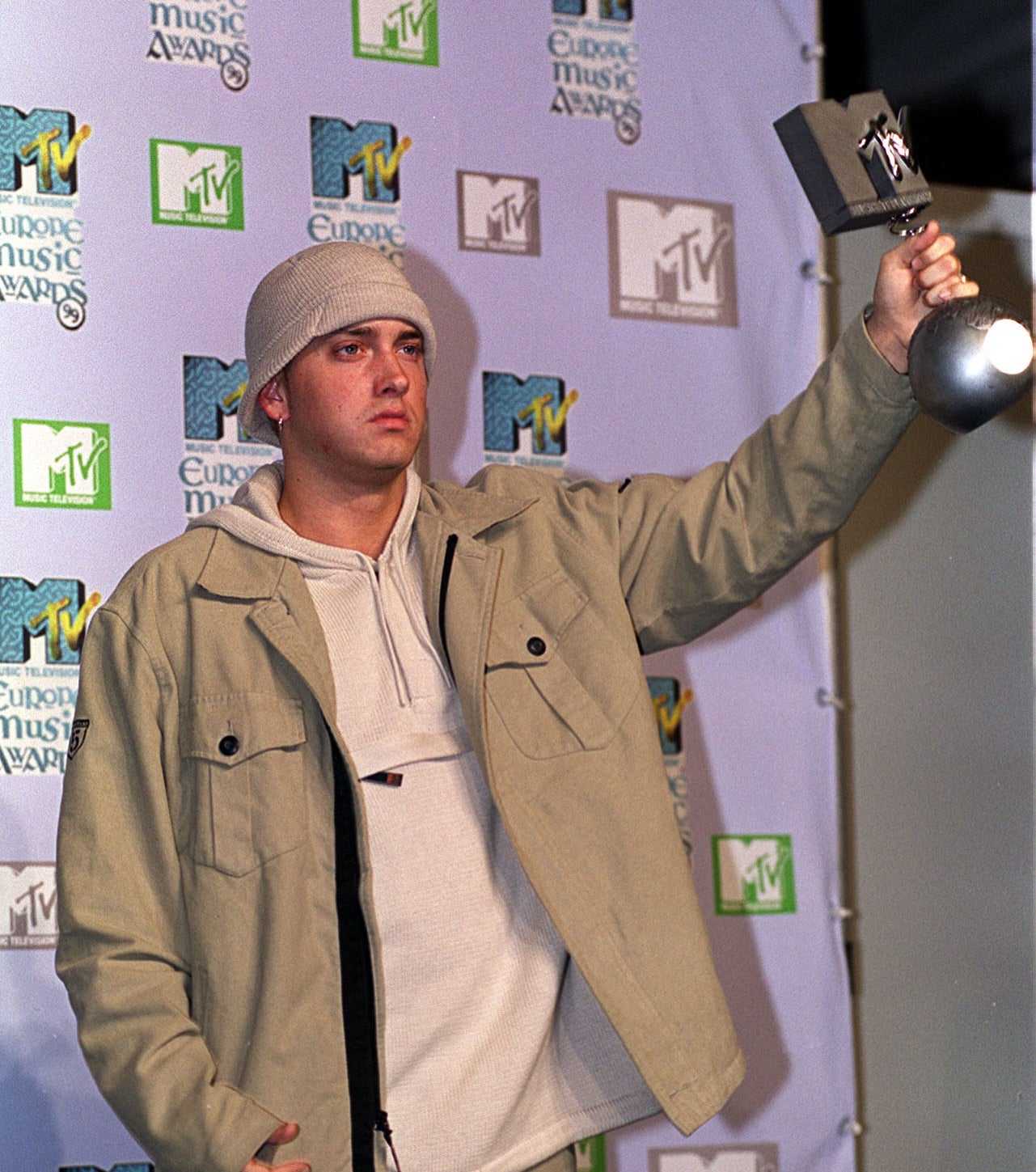 And discussing the singer in an interview, Eminem coyly shared: "She's cute and I've heard little things she said about me."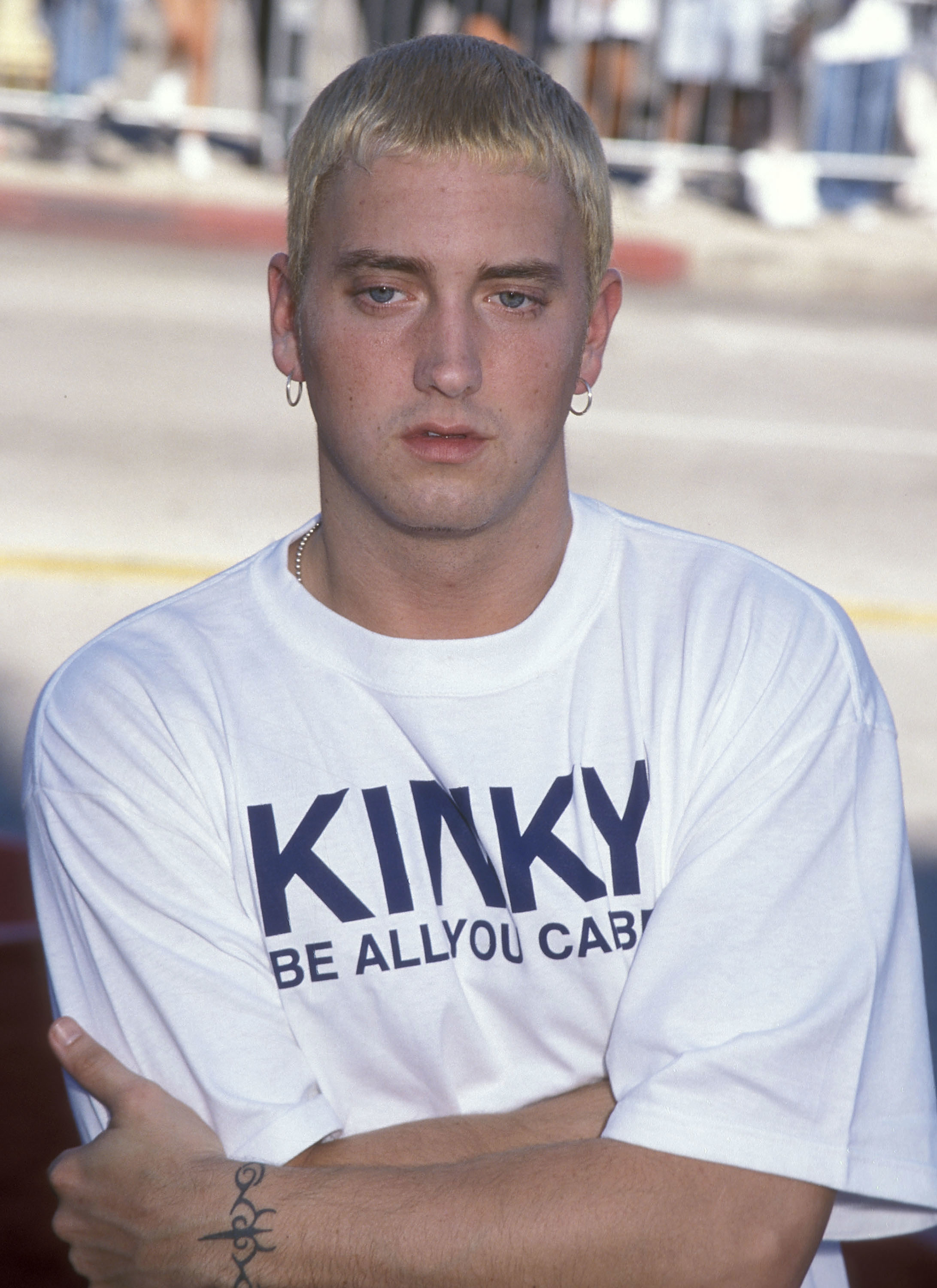 But the situation soured in early 2000, when Christina's documentary for MTV aired. Speaking with her girl friends, Christina chooses Eminem's music video for his hit song "My Name Is" as one of her favorites.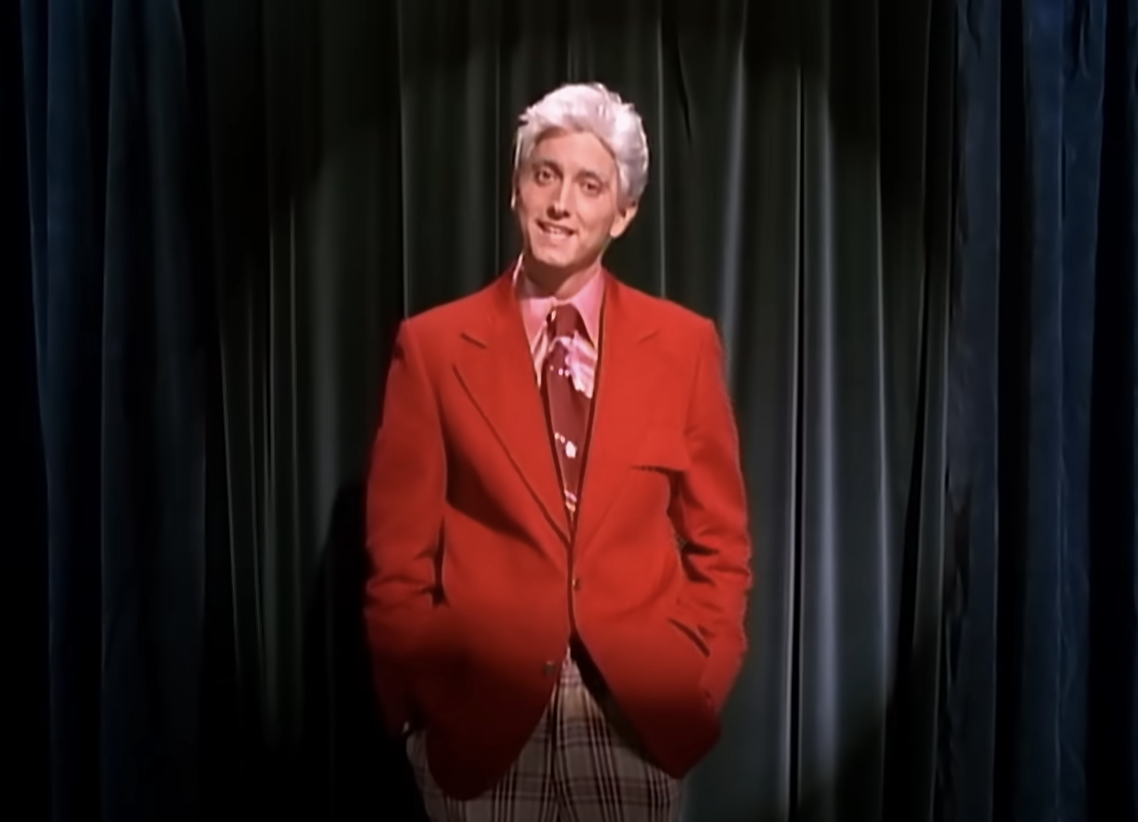 At first, she heaps praise on the star, telling the others: "He's got a cute face, look at his face! He's so cute." Christina then clears up "stupid rumors" about them dating, saying that she's only met him one time but "he's a cool guy."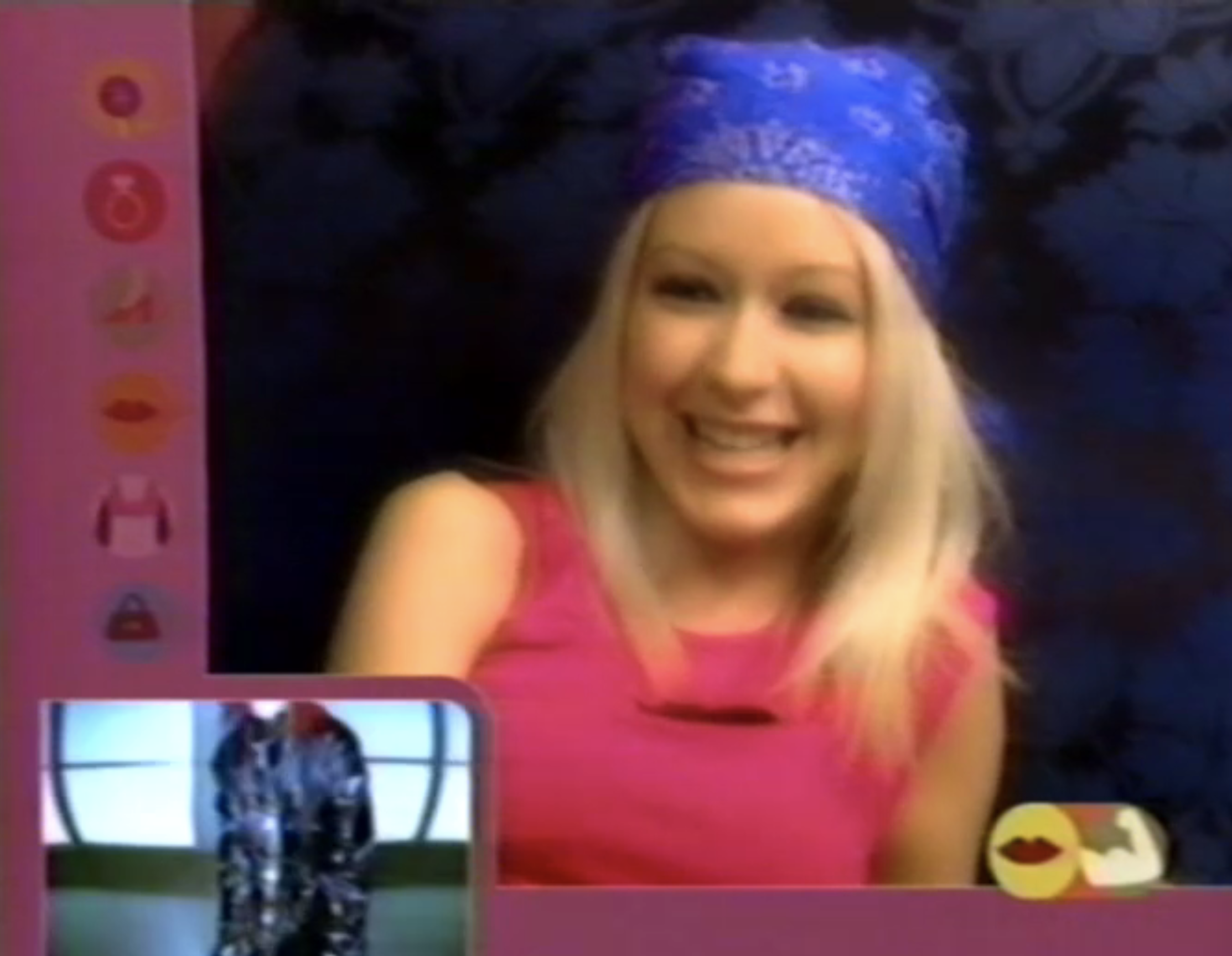 She then adds: "I heard he's married now. The girl that he talks about killing on his record, actually."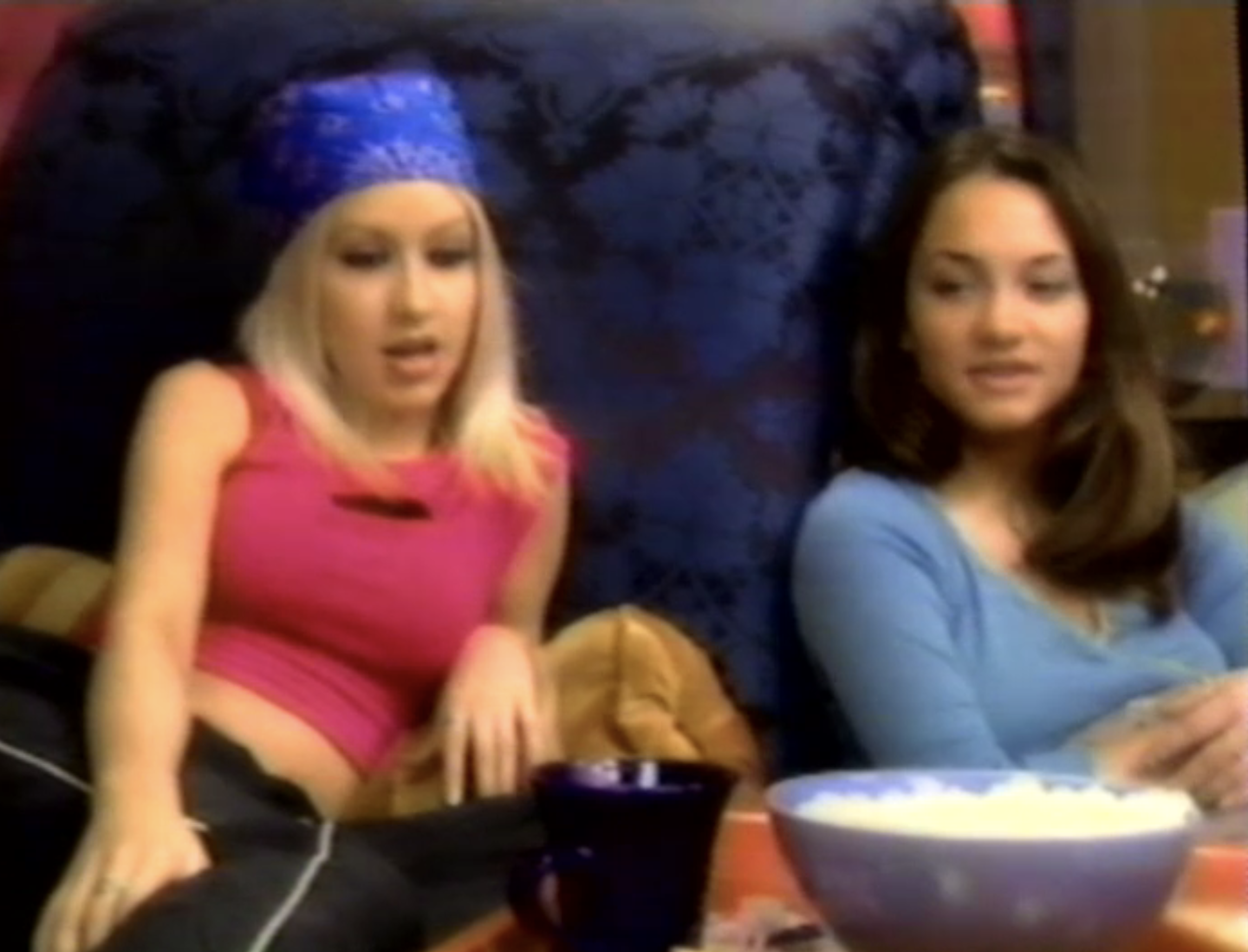 Eminem had indeed wed his on-again-off-again girlfriend Kim in 1999, and she is the subject of many of his most controversial songs. This includes the track "'97 Bonnie & Clyde," where he raps about killing Kim and enlisting their toddler daughter, Hailie Jade, to help him dispose of her body.

"It's pretty graphic, taking this girl out, killing her," Christina goes on. "Like, the mother of his child, it's kind of aggravating to listen to. Some of his album is kind of disturbing."

Christina then warns viewers against tolerating violence in relationships, saying: "Abusive situations are not cool. I get a lot of fan mail from a lot of girls in really bad situations, and I've kind of been around situations like that growing up."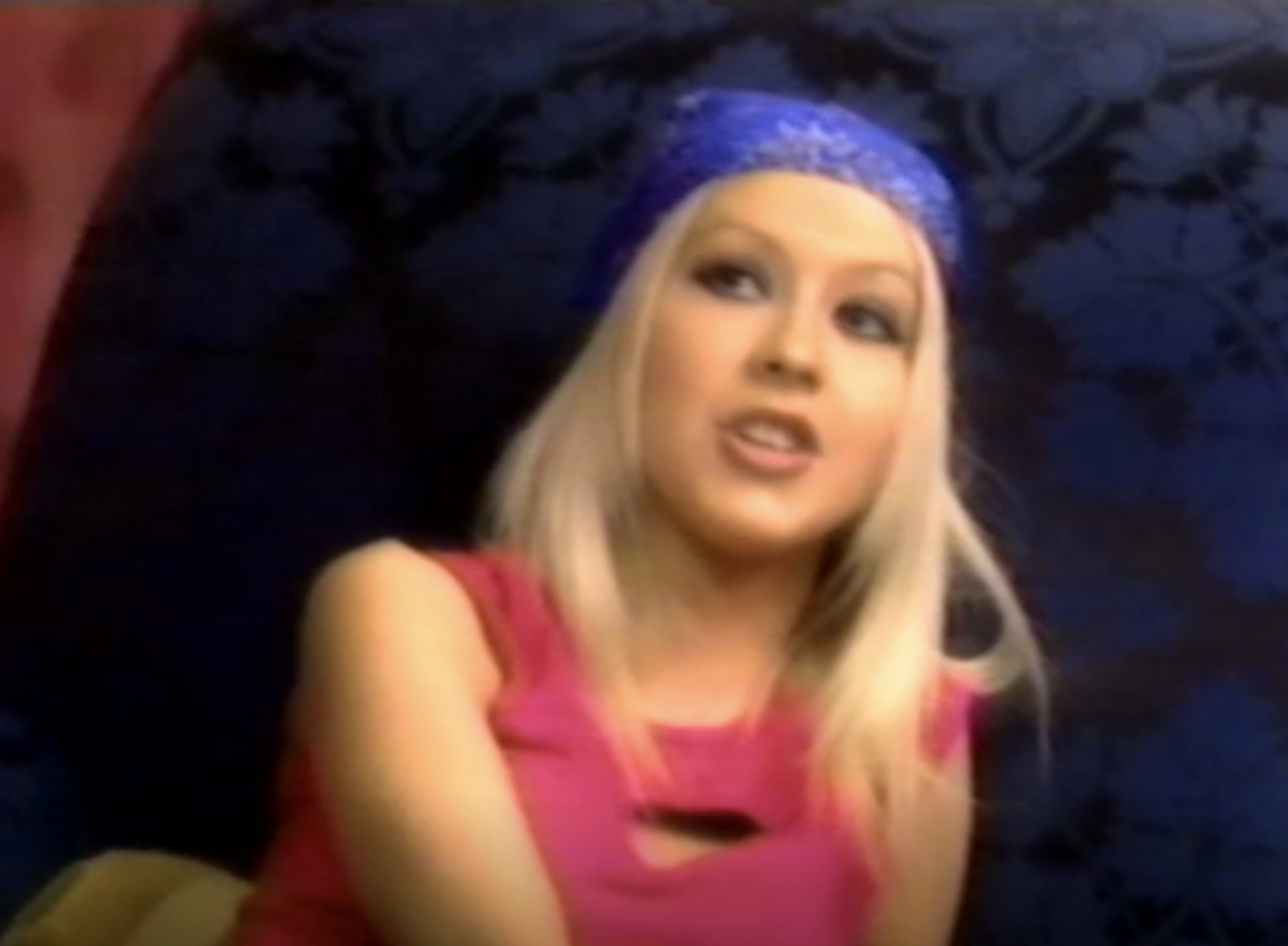 "I really emphasize respect, self-respect, and making a guy treat you right because it's so important," she goes on. "There's so many girls out there that are so enslaved to their guy sometimes, who don't have enough self-confidence and stuff and it's so sad because that's where it leads to abusive situations and that's so, so wrong."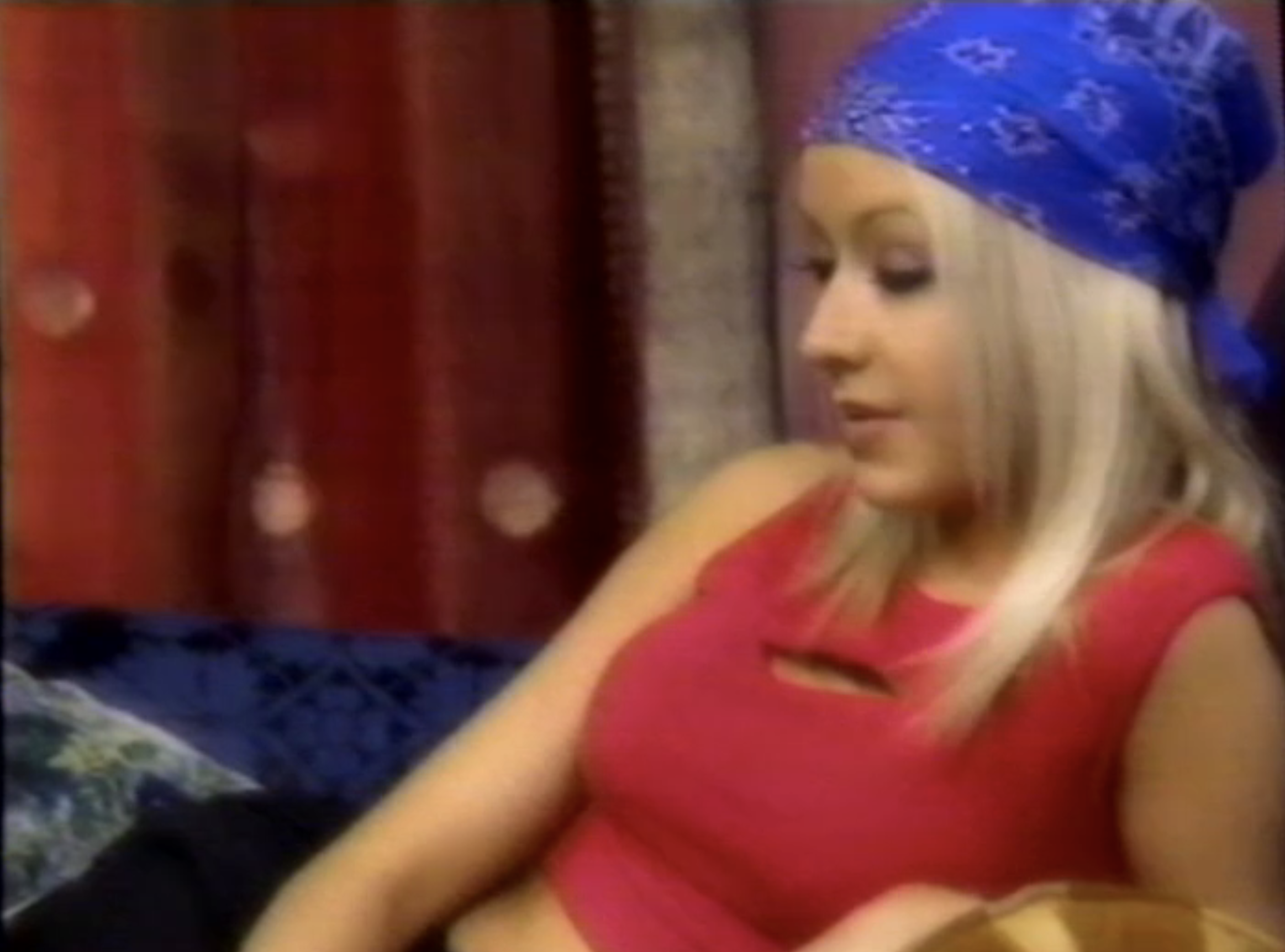 "Girls out there, you've got to pull the plug on situations like that, don't let a guy disrespect you," Christina concludes.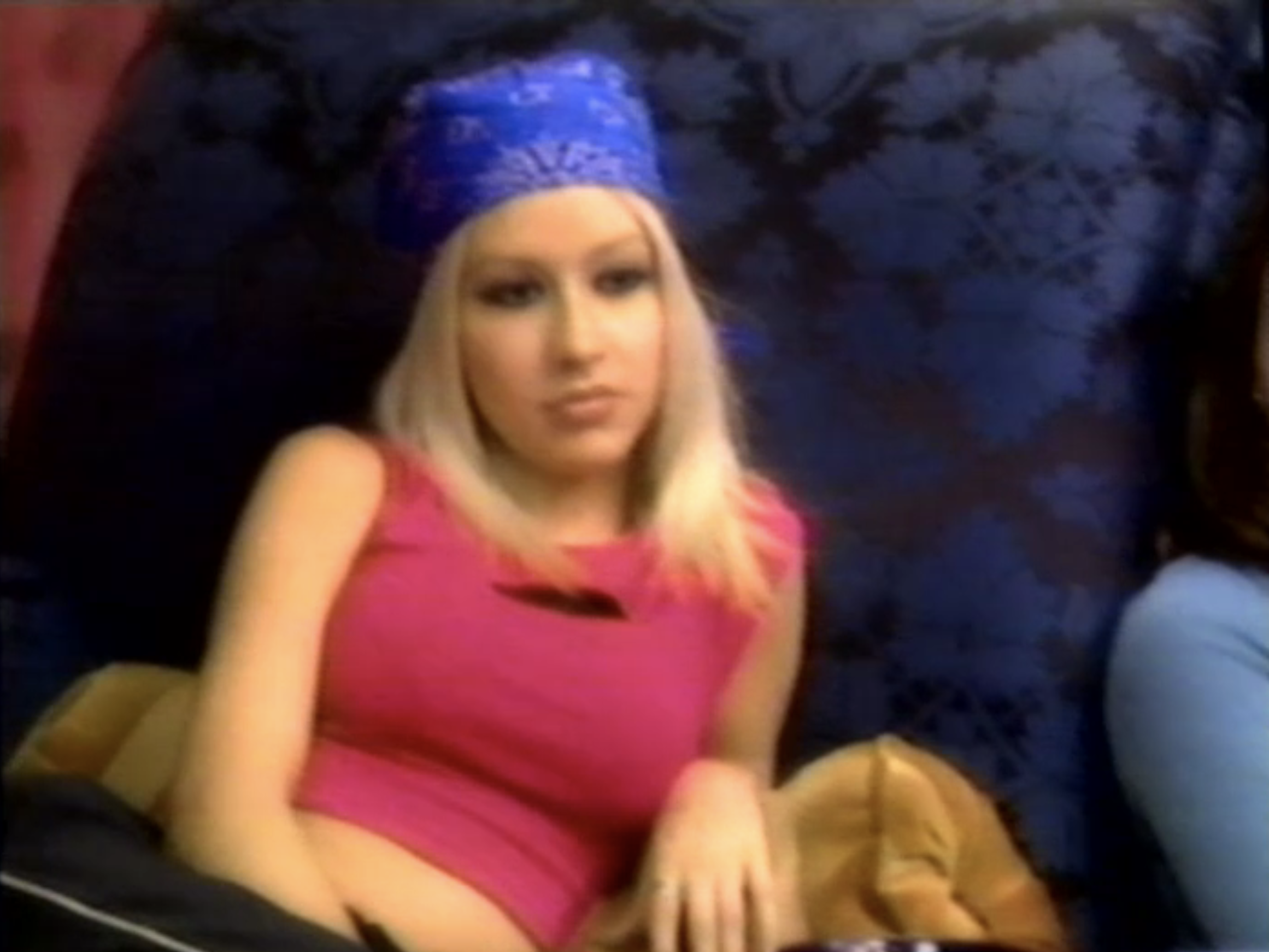 But Eminem was vocal in his anger at what Christina had said. Reflecting on the documentary, he told a reporter: "I was like: 'That's cool, she picked my video!' But she heard a rumor that I was married."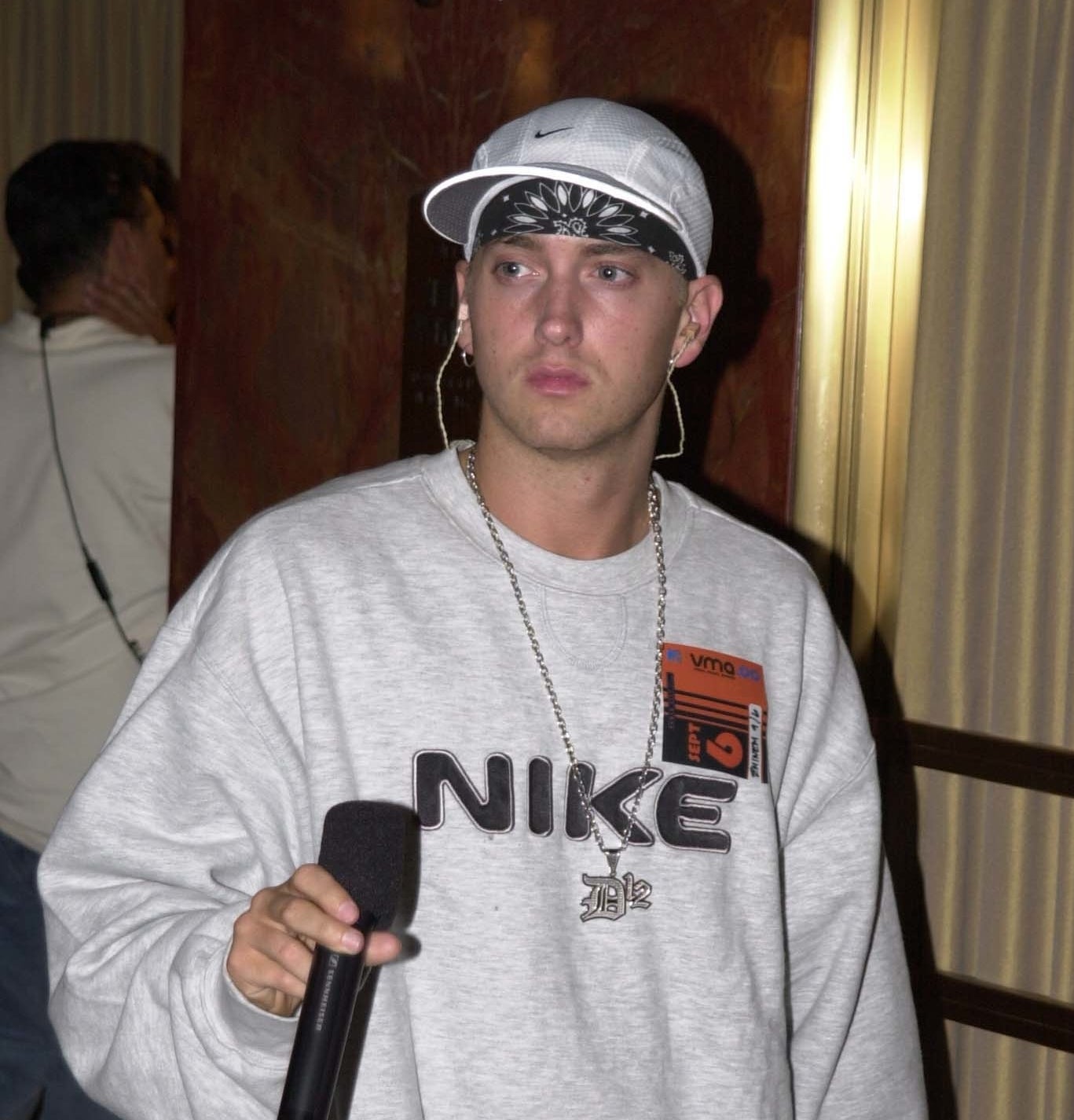 "I was like no you didn't just say that, you little bitch," he added. "And then she said: 'Yeah and doesn't he have a song about killing his baby's mother? I always tell my friends I'm so against domestic violence and if you're in an abusive relationship…'"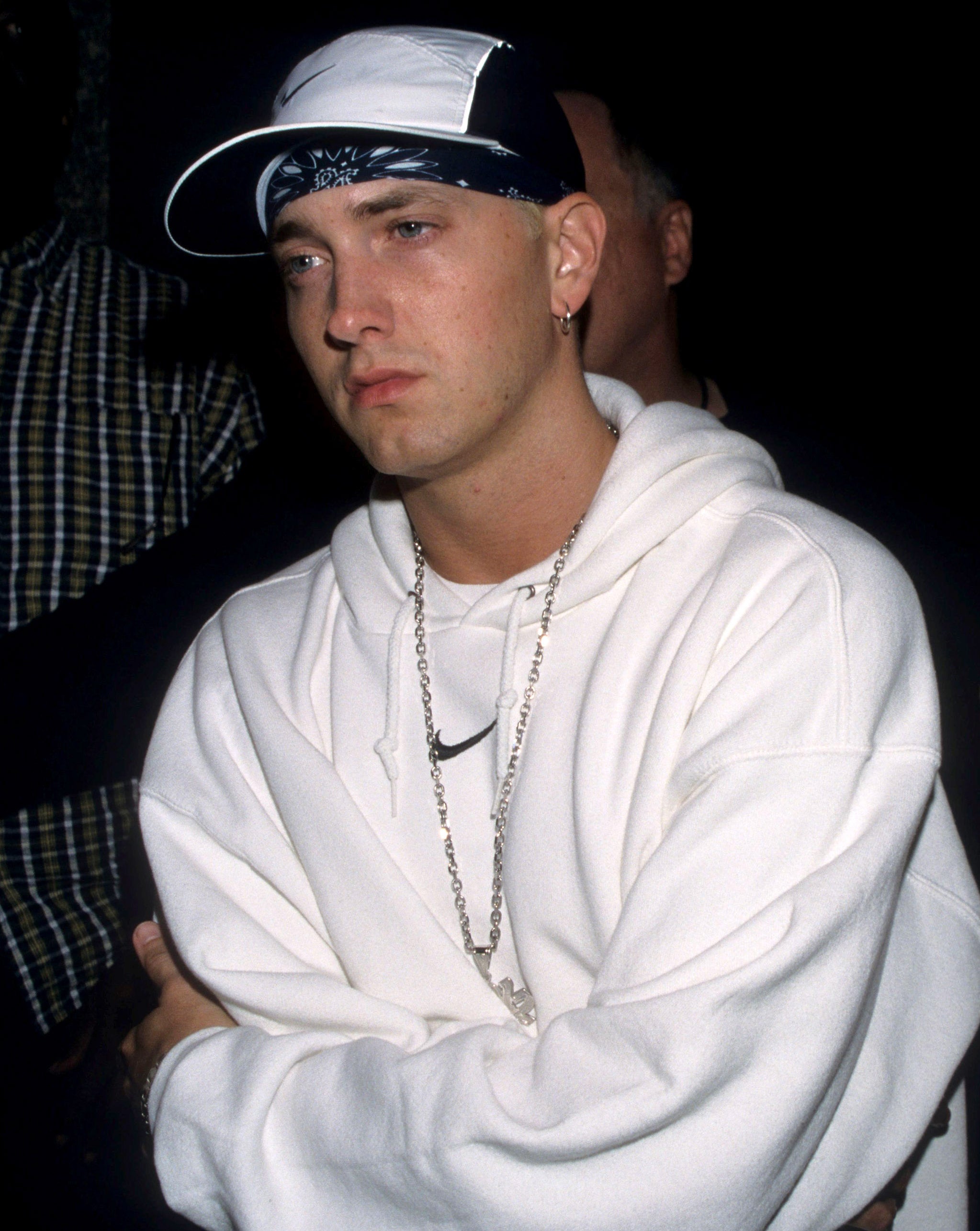 "And I was like why did she just pick my video if she's picking it apart?" Eminem continued. "I'd rather of had her say nothing about me. She heard a rumor, she didn't know if I was married or not, she just heard a rumor and then put me on blast."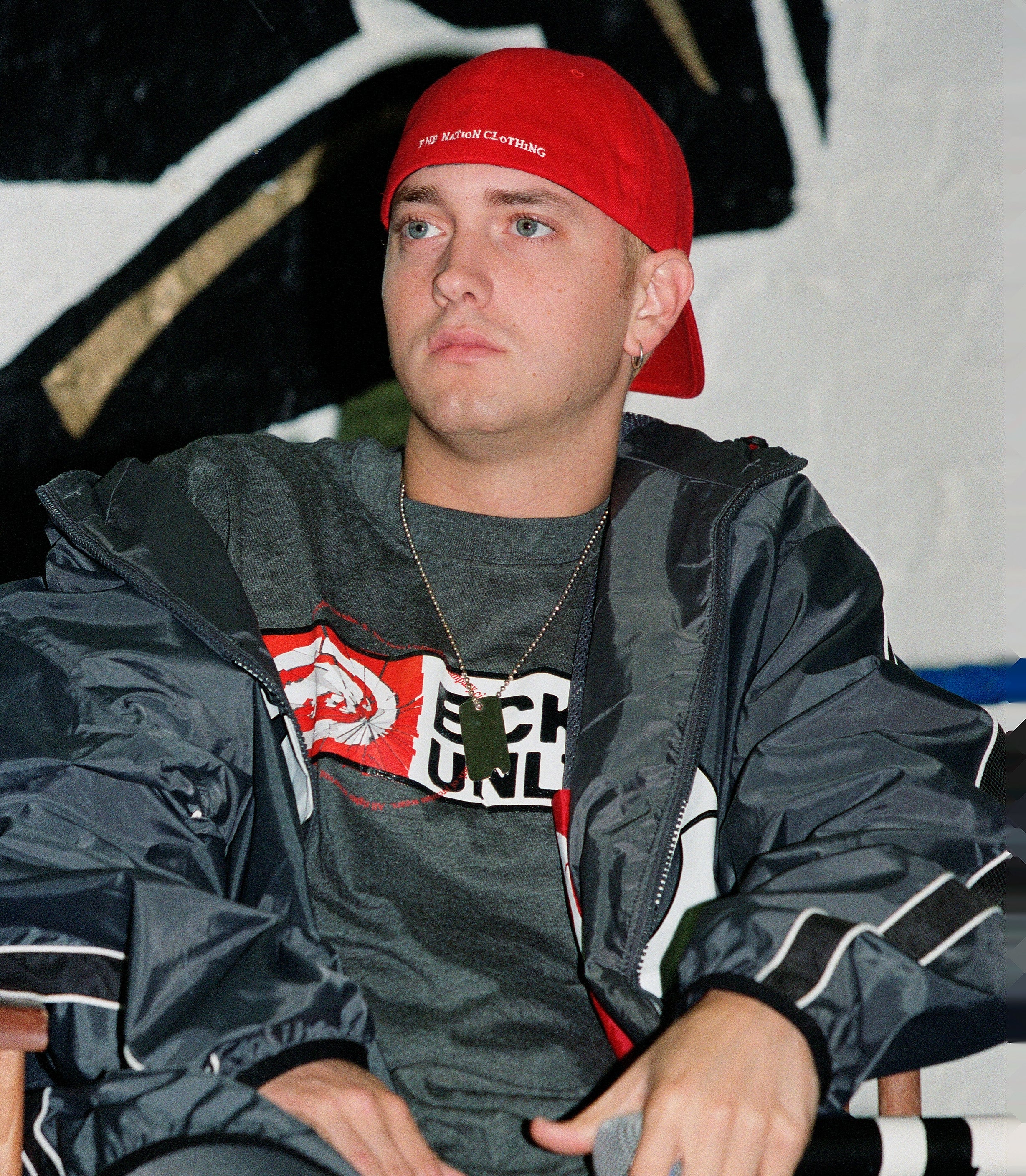 "I figured well fuck it, since she did that… Alright, you said something about me so I'm going to voice some rumors I've heard about you," Eminem said in reference to his song "The Real Slim Shady," which was released just three months after Christina's documentary aired.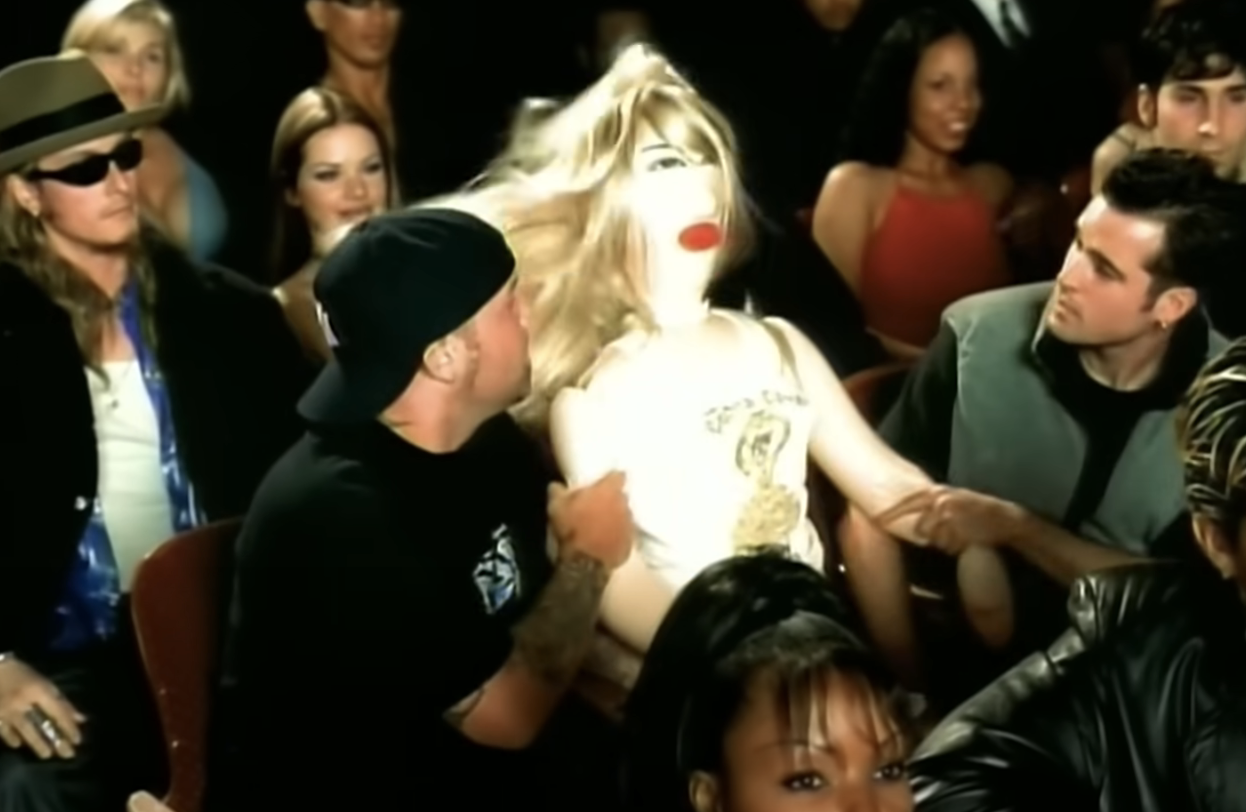 In the song, he makes sexually derogatory comments about Christina before accusing her of giving him an STD. He even directly addresses what she'd said in her show, rapping: "Little bitch put me on blast on MTV / 'Yeah he's cute, but I think he's married to Kim hee-hee.'"

His jibes became violent later that same year. In his song "Off The Wall," Eminem raps: "Causing terror to Christina Aguilera / When I grab her by the hair and drag her across the Sahara."

The TikTok ends with the awkward moment when Christina had to present Eminem with an award at the 2002 MTV VMAs — and it left people with a lot of thoughts.
First of all, many viewers were confused about why Eminem was so enraged by what Christina said considering it was true. One person commented: "Wild that he got mad about h being married (which he was) and the song he wrote 😂"

While another asked: "Why is he calling his marriage a rumor 😂😂😂" someone else echoed: "all she said was that she couldnt fw him cause he was married and how he rapped about killing his wife."


"Everything she said was true," one more agreed. Someone else praised Christina for what she said in her documentary, writing: "She is a queen for speaking out at the time about this issue."


And others were just disappointed to have missed out on the "power couple" that Eminem and Christina could have been.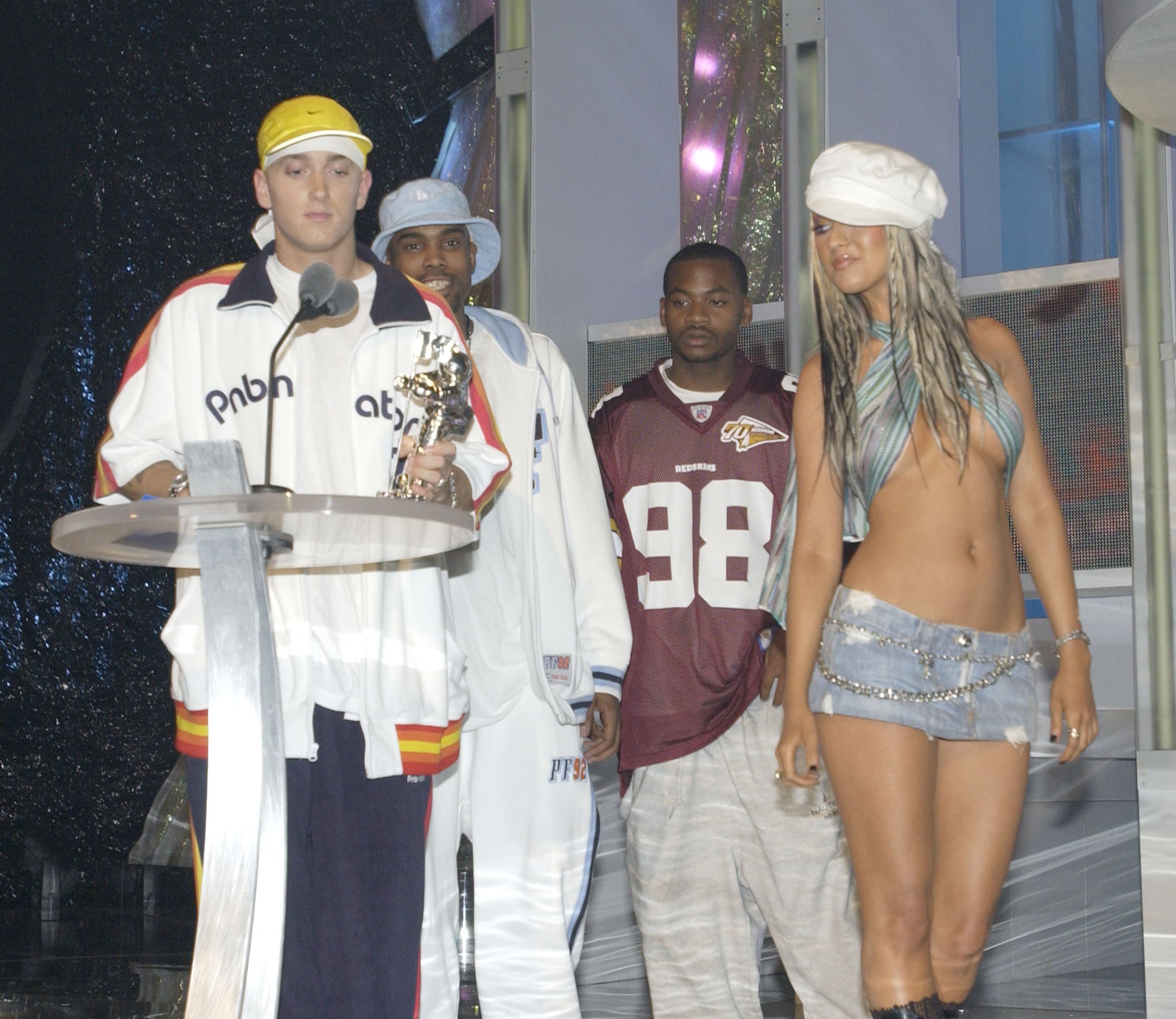 "There a universe where they ended up together," someone mused. Another person wrote: "Oh please they'd have been a power couple."
One more simply added: "Eminem fumbled." While another summarized the whole situation with the comment: "honestly Eminem was really disrespectful to her, anyway they would've had look cute together."


Christina did not explicitly address Eminem's comments at the time, but she appeared to indirectly call his attitude out in her 2002 hit single "Can't Hold Us Down." In the song, she asks: "Should I keep quiet just because I'm a woman?"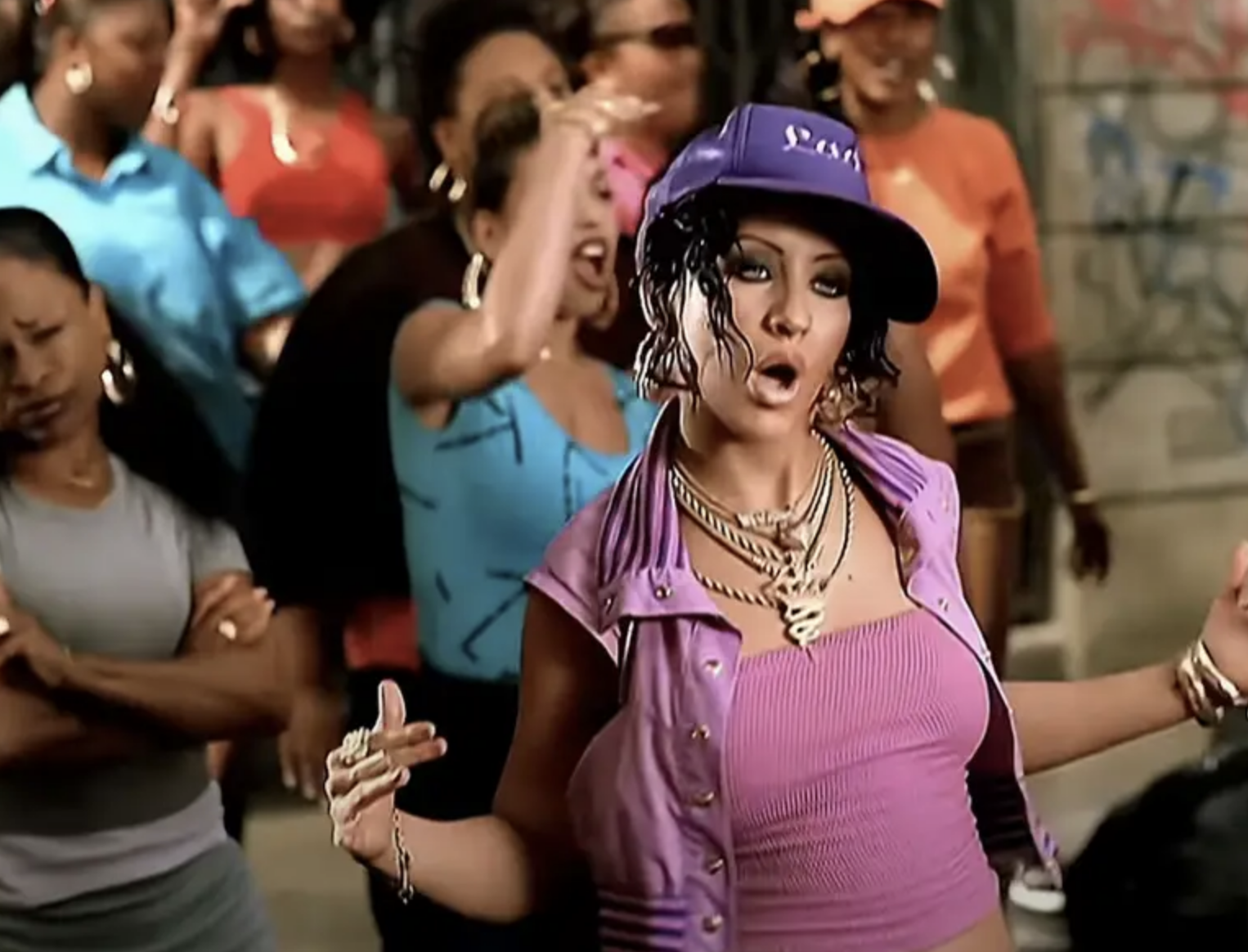 Christina then goes on to sing: "When a female fires back / Suddenly big talker don't know how to act / So he does what any little boy would do / Makin' up a few false rumors or two/ That for sure is not a man to me / Slanderin' names for popularity."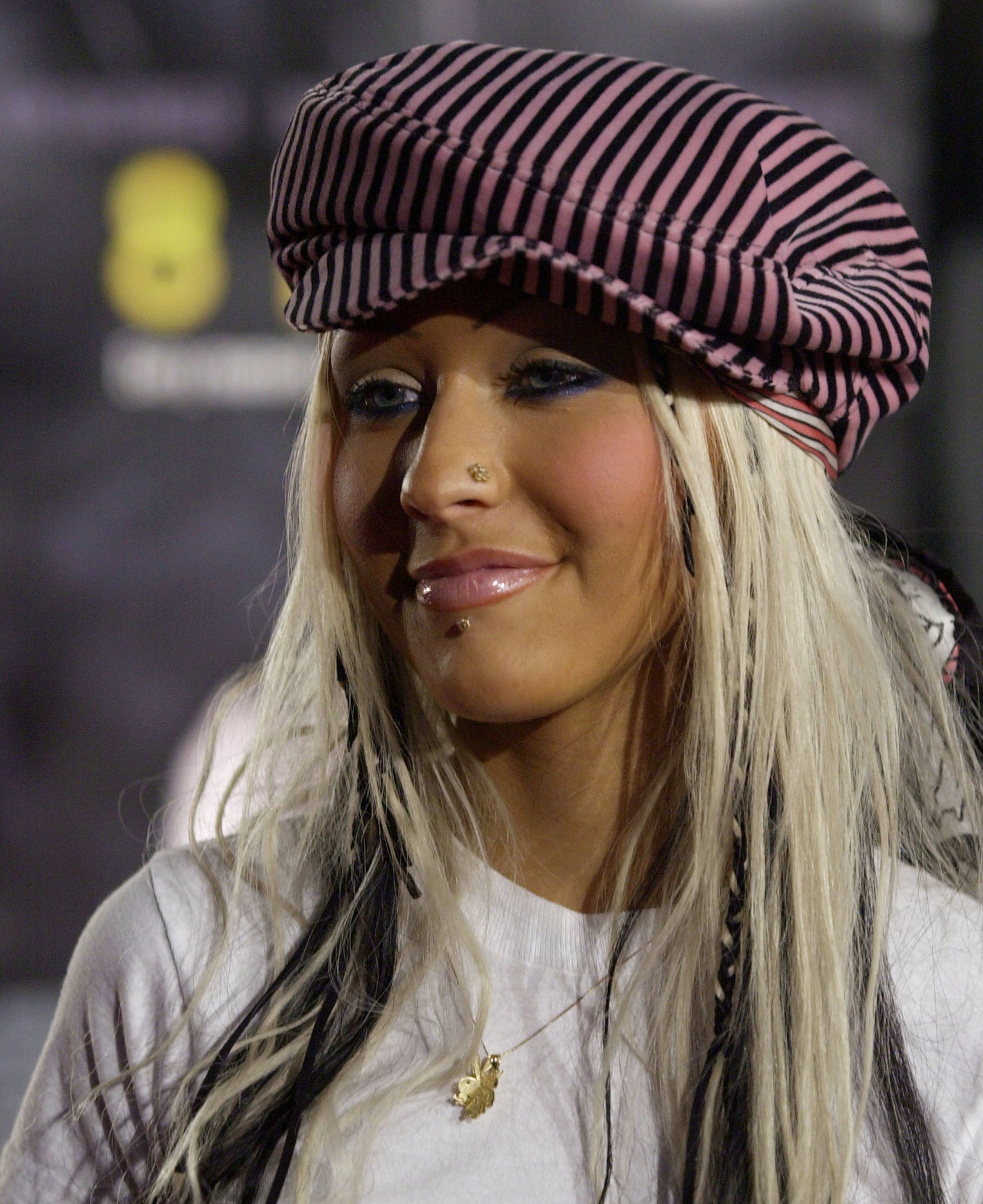 Meanwhile, Eminem was still rapping about Christina as recently as 2018, and the following year she confessed that she is baffled by him continuing to name-drop her after almost two decades.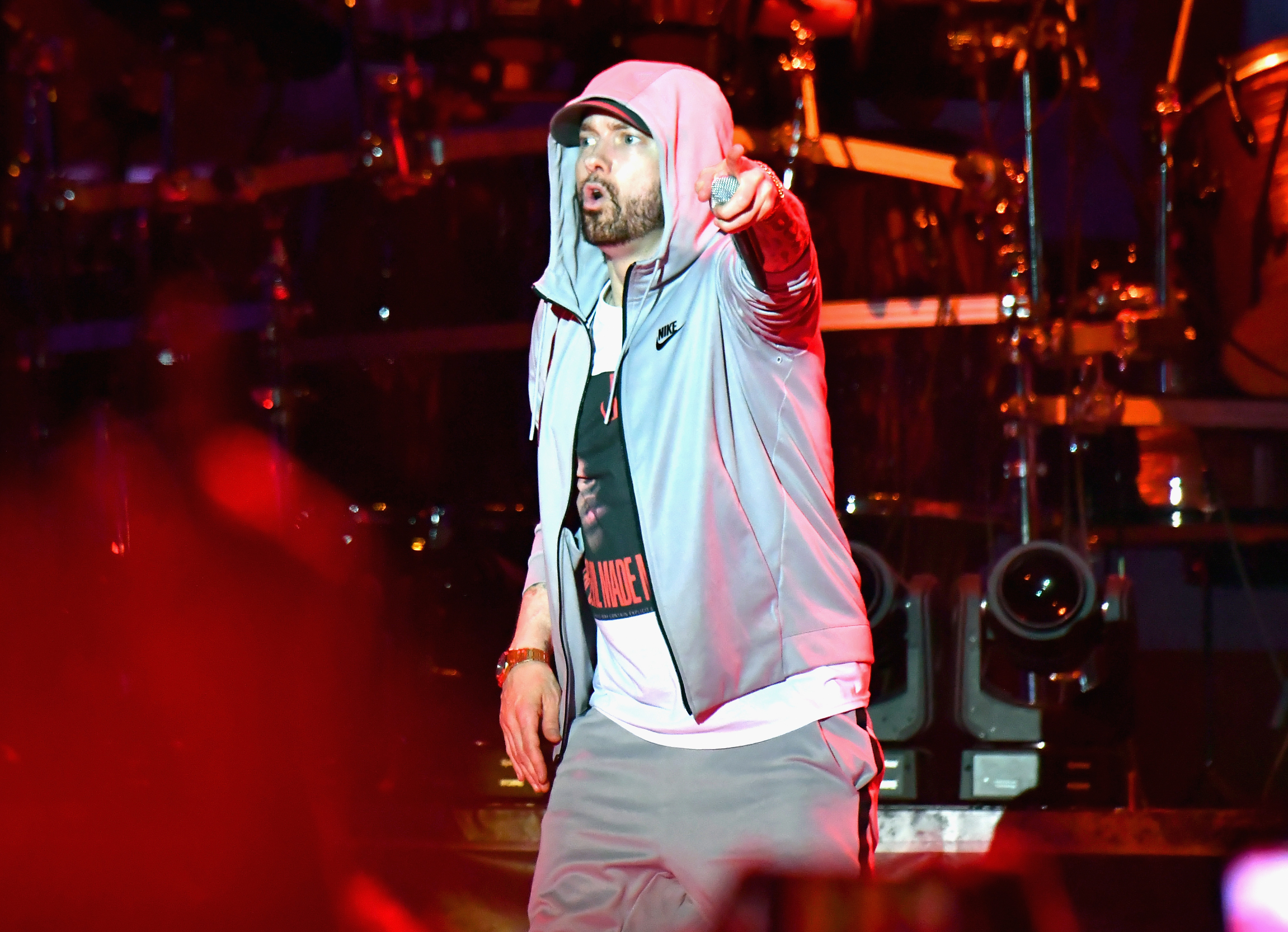 During an appearance on Watch What Happens Live, Christina shared: "That's really in the past and, you know, it was thirsty then, it's thirsty now."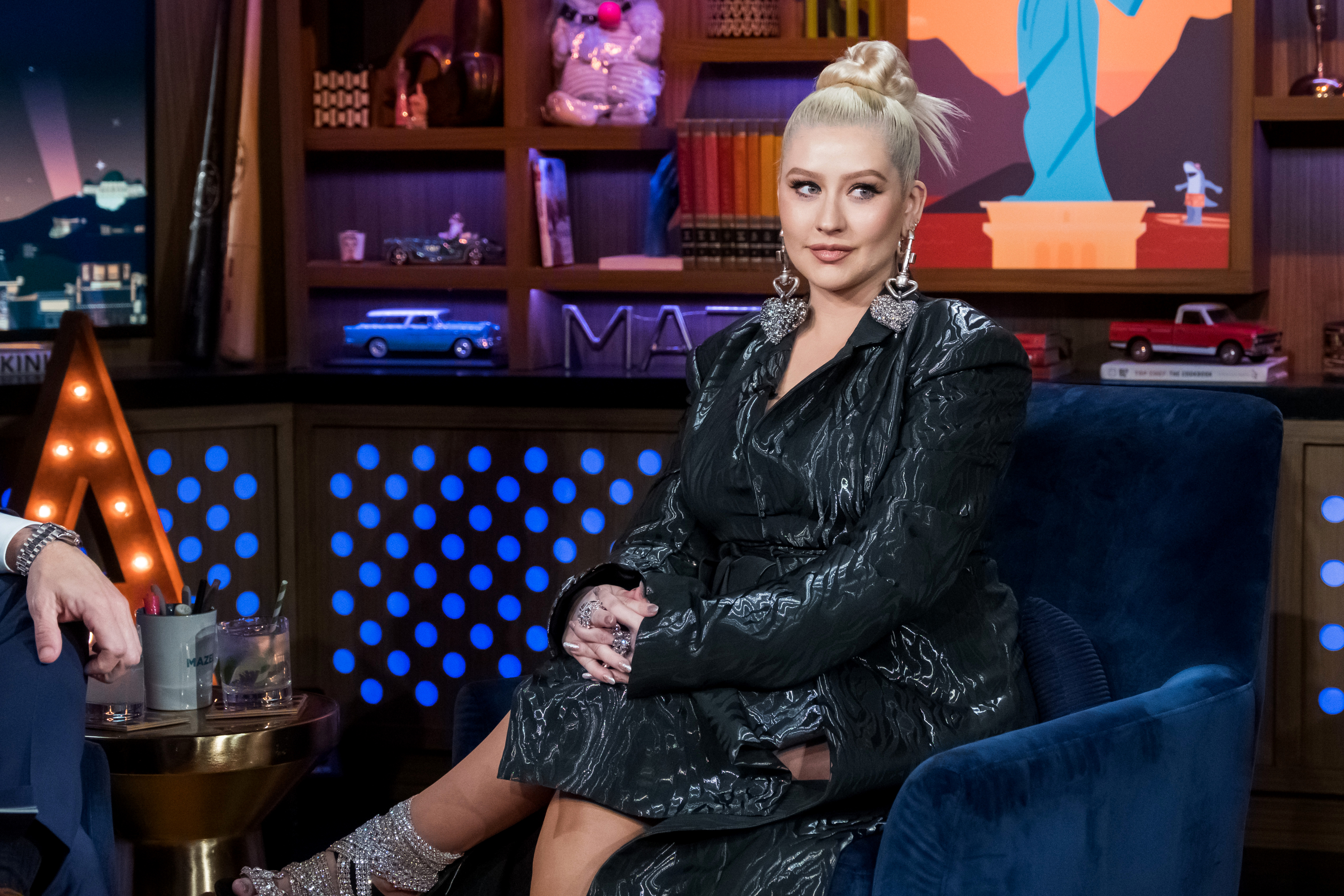 Referencing Eminem's freestyle song "Kick Off," she went on: "It's not nice to go after anybody, especially a female in this business, and now, what we're looking at and seeing come to the forefront, it's just, get a new gig. Have something else to talk about."

And in March, Christina reflected on the drama that comes with being in the public eye in an interview with Allure. She said: "The bigger you are and the more successful, unfortunately, that comes with more hate or more scrutiny."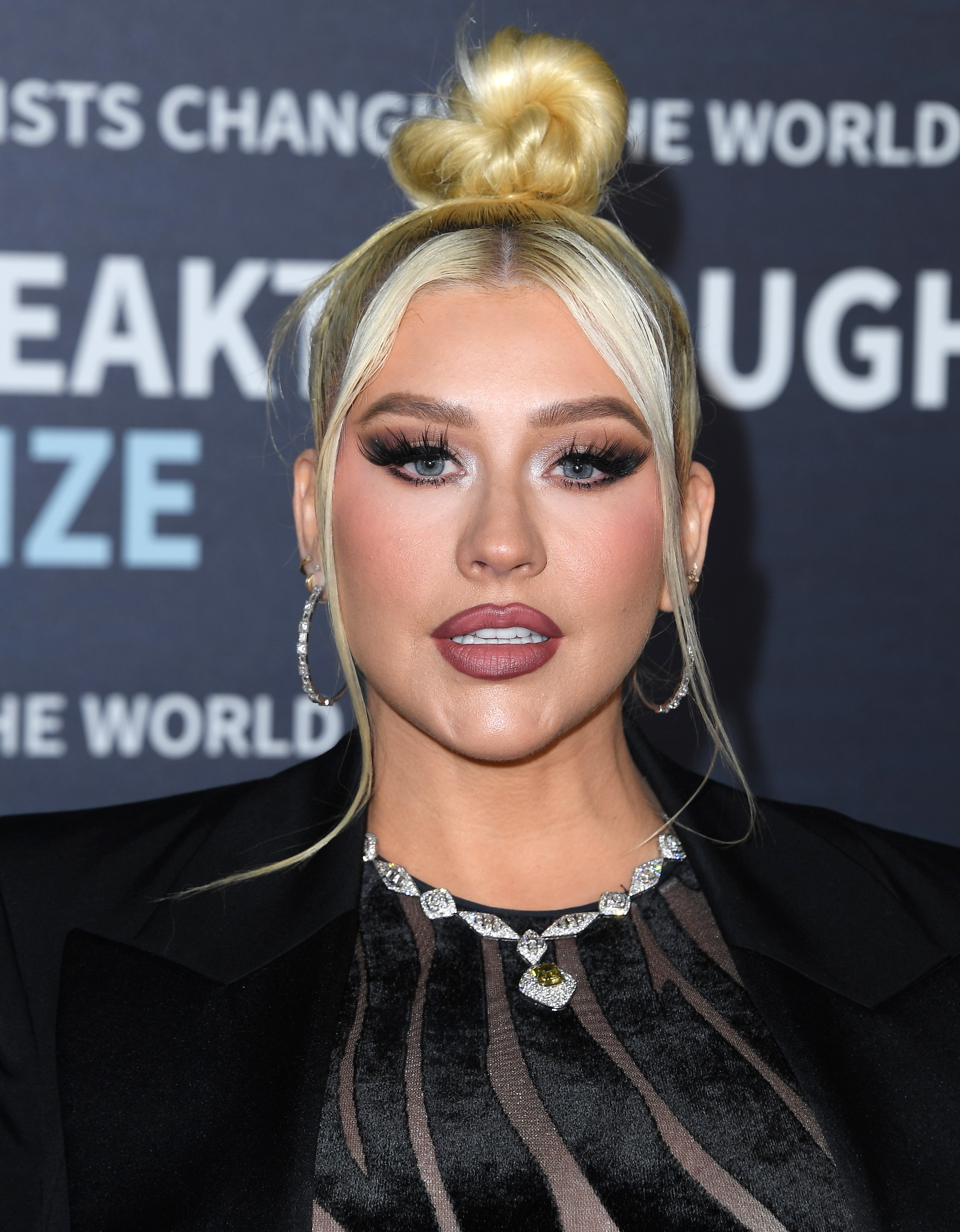 "I'm a very sensitive person," Christina went on to admit, before asserting: "But I'm also very tough at the end of the day."