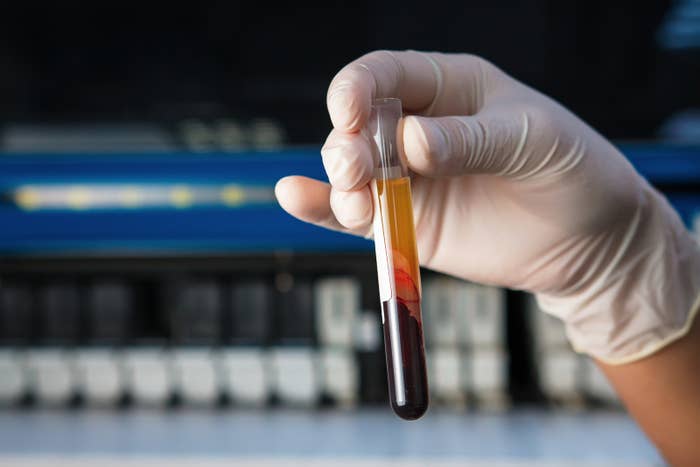 A race is on among Silicon Valley startups to catch cancers before they turn deadly. Victory will come for the winners in a drop of blood — a sample serving as a long-sought "liquid biopsy" for cancer.

One contestant is Freenome of South San Francisco, California, which announced on Wednesday that it has raised $65 million to test their experimental liquid biopsy and move it closer to commercialization.
CEO Gabriel Otte says Freenome is most interested in preventing cancer in the first place. "We see these screenings as a catch-all, first line of defense you might be able to take, as easy as doing a yearly physical," he told BuzzFeed News.
Freenome declined to comment on its valuation, but a source familiar with the startup told BuzzFeed News that it is worth about $210 million after the round. Vaunted venture capital firm Andreessen Horowitz led the investment. Other backers included Peter Thiel's Founders Fund, Asset Management Ventures, Polaris, Data Collective, Eric Schmidt's Innovation Endeavors, Spectrum 28, Charles River Ventures and Google Ventures.
The last is a notable investor since Google's venture capital arm has backed Grail, a Freenome competitor. Grail, a spin-out of the DNA-sequencing giant Illumina, said in January that it plans to raise more than $1 billion to fund large-scale clinical trials.
The liquid biopsy side of the biotech industry is heating up: While Grail and Freenome are developing liquid biopsy tests that can detect early-stage cancer, others, led by Guardant Health, are pursuing tests that do something different: they track the progress of a patient's diagnosed tumor.
These claims might sound similar to those of Theranos, which once said that it could test tiny vials of blood for dozens of conditions and has since had two of its lab licenses revoked. In contrast, Freenome and its kind are restricting their focus to cancer. The 25-person startup has not published data about how its technology works, but says that it will, along with the results of its current clinical trials, when those tests conclude.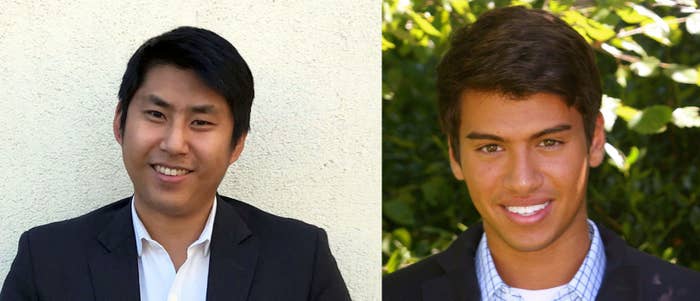 Traditionally, doctors and scientists look for cancer DNA in a tissue sample from an actual tumor — but a "tissue biopsy," as it's called, can be relatively expensive and invasive. Depending on where the tumor is in the body, it can require surgery.
"I hope that ultimately, if companies like Freenome are successful in really confirming their diagnostic potential, we might move toward an era where we obliviate the need for CT scans, PET scans, MRIs and other radiographic tests, which are all very, very costly," said Sumanta Pal, an associate professor and co-director of the Kidney Cancer Program at the City of Hope Comprehensive Cancer Center, and an expert with the American Society of Clinical Oncology.
In contrast to such scans, liquid biopsy companies are seeking to harness a discovery that's been around for less than a decade, which is that tiny amounts of DNA from cancerous cells are traceable in blood. The challenge, Pal says, is that liquid biopsies involve very small amounts of blood, and tiny, hard to detect DNA fragments.
But thanks to advancements in DNA-sequencing, these microscopic gene fragments are getting easier to observe. And Freenome wants to detect cancer by way of analyzing DNA fragments spewed out by immune cells when they die, which happens as often as hourly. Those fragments can contain changes that indicate the cells were trying to attack a tumor, Otte said.
Otte and his cofounder, Riley Ennis, say that when it comes to four types of tumors — breast, lung, colorectal, and prostate — their technology is more accurate than the standard screening test for each (mammograms for breast cancer, for instance). It's been tested, the founders say, on "thousands" of samples from patients who thought they were healthy at the time of the biopsy, and potentially went on to develop cancer within a year or two.
"We're not necessarily saying our blood test is going to directly replace invasive biopsies," Otte said. Rather, a tissue biopsy "might be the next step you might take if a blood test came back positive for a certain kind of cancer of a certain kind of tissue."
Otte declined to estimate when the test will be available at your doctor's, but the primary challenge for Freenome — and all other companies in the field — will be proving that it's accurate. A handful of studies have compared the sequencing results of tissue and liquid biopsies that are currently on the market, and found that the tests can vary in which mutations they identify and which drugs they recommend.
A related and also significant hurdle will be getting insurance reimbursement for these tests, so patients aren't scared away by a high price tag. Otte says that the company is in "early" conversations with commercial insurance payers and the Centers for Medicaid Services.
For Otte, the race to develop a test is especially personal: his father has prostate cancer and his grandfather, metastasized cancer. Otte watched both of them endure long waits between getting tests done and waiting for the results.
For his father, "there was an extended period of time where he wasn't sure if he had cancer or not," he said. "That's frightening for anybody, and gives you an indication of how insufficient the diagnosis process is right now."
UPDATE
This story has been updated to clarify that Freenome tested biopsy samples from patients who both may or may not have gone on to develop cancer.