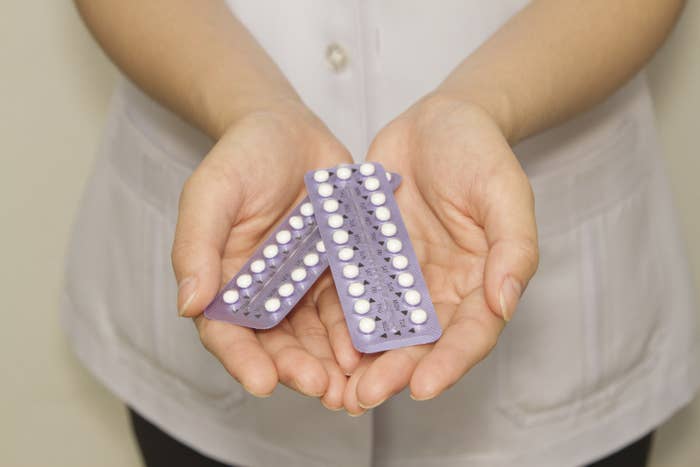 It's getting easier and easier to get birth control — and now, a new generation of apps are making it possible to do on your smartphone.
Through startups such as Nurx, Maven, and Lemonaid, patients can get a prescription and order pills to be delivered to their home or a nearby pharmacy. Such services are catching on as access to birth control is expanding in the U.S. in general: New legislation in a few states — Oregon as of this month, and California in March — allows women to get a prescription from a pharmacist without going through a doctor. And under the Affordable Care Act, private insurers are increasingly covering the cost of birth control without co-pays or deductibles.

"For some women, it can be challenging to get away from work or family in order to see your doctor for a prescription or even go to a pharmacist for a refill," Dr. Jennifer Conti, a clinical instructor of obstetrics and gynecology at Stanford University, told BuzzFeed News. "In general, services like these have the potential to remove an additional barrier to obtaining birth control. In that way, I think they're a great addition."

Last month, for example, Nurx launched a website that asks people to choose a medication brand and fill out a series of yes-or-no and multiple-choice questions about their blood pressure, allergies, and other conditions. An independent doctor remotely reviews their answers and places an order, which a network of pharmacies then fills and mails to the customer, according to Nurx. If the patient has insurance — from carriers including Aetna, Blue Shield, Cigna, and United Healthcare — Nurx bills the insurer and pays for the delivery, and the consumer doesn't pay, as mandated by the Affordable Care Act. If the patient lacks insurance, medications start at about $15. Most requests are approved within 40 minutes and pills arrive the next day, although the goal is to deliver within two to four hours, according to Nurx. The company is currently shipping pills throughout California only.
Based in San Francisco, Nurx was founded in 2014 by Hans Gangeskar, a former attorney and executive at the microbiome-sequencing startup uBiome, and Edvard Engesaeth, a physician. The two said they were excited about the growing field of telemedicine, and realized that birth control was a consistent medical need for many people. As Gangeskar put it, "We started thinking, how can we pare this service down into something that's as fast as possible, but still give a good and responsible service to users?" Nurx aims to make money by charging pharmacies and insurers to partner with the company in exchange for generating extra business. (It also plans to soon let patients get prescriptions for Truvada, the daily HIV prevention pill.)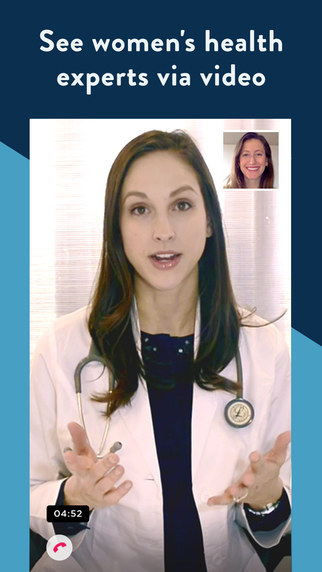 On Maven's app, which lets patients video-conference and message with nurse practitioners, birth control pills are, perhaps unsurprisingly, the most requested prescription, CEO Kate Ryder told BuzzFeed News. Providers recommend a medication on the spot and order it to be sent to a pharmacy near the patient. Unlike Nurx, Maven charges for the consultation ($18 for 10 minutes). Both services let patients follow up with the provider with questions.
Still other health apps offer variations on the theme: Planned Parenthood (which requires a video consultation and mails it to you); Lemonaid (which charges $15 for a prescription for a three-month supply); Glow (which refills existing prescriptions), and PillPack (which lets you order pills online, but requires you to get a prescription elsewhere).
It's not hard to see why birth-control prescribing is starting to rely less on an in-person doctor visit. Public health agencies clearly lay out the kind of medical information that providers need about patients in order to safely prescribe them birth control. And though some people have conditions, like high blood pressure, that can lead to complications when mixed with birth control, experts say studies show that people can be trusted to accurately self-report their risk factors.
In a 2008 study led by the nonprofit Ibis Reproductive Health, more than 1,200 women in Texas were asked to complete a medical checklist of risk factors; a nurse practitioner then interviewed them, took their blood pressure, and compared their answers. "Women who are likely to seek contraception — especially younger women — are able to identify conditions that might make oral contraceptive use dangerous," the researchers concluded.
In a separate experiment, about 400 female patients from Seattle clinics filled out medical eligibility questionnaires for oral contraception; their answers lined up with their providers' evaluations more than 90 percent of the time.
Perhaps that's why apps like Nurx have drawn little opposition so far.
In fact, one of the few objections raised by clinicians is that birth control should be even easier to get — that is, patients should ultimately be able to get birth control over the counter, without needing to see a medical professional at all.
As Dr. Daniel Grossman, a professor of obstetrics, gynecology and reproductive sciences at UC San Francisco, and an unpaid advisor to Nurx, told BuzzFeed News by e-mail, "That will be the best way to improve access for all women in every state across the country."