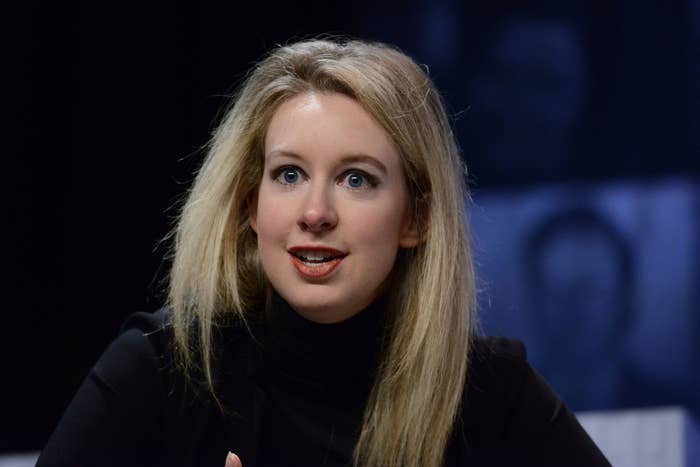 Elizabeth Holmes once dazzled the world with a story that seemed almost too good to be true: Theranos, her Silicon Valley startup, was going to revolutionize medicine with its blood-testing technology.
Now Holmes' corporation — once valued at $9 billion — has crumbled. On Wednesday, the Securities and Exchange Commission charged Theranos, Holmes, and Ramesh Balwani, the startup's former president, with "massive fraud." They are accused of raising more than $700 million from 2013 to 2015 through an "elaborate, years-long" series of lies and exaggerations about the company's business, finances, and technology.
Theranos and Holmes have agreed to settle the fraud charges. Pending court approval, the CEO and founder will pay a $500,000 penalty, surrender nearly 19 million shares for a significant cut in equity, and give up majority voting control of Theranos. She'll also be barred from serving as an officer or director of a public company for 10 years. Balwani's claims will be litigated in court.
"The Theranos story is an important lesson for Silicon Valley," Jina Choi, director of the SEC's San Francisco Regional Office, said in a statement. "Innovators who seek to revolutionize and disrupt an industry must tell investors the truth about what their technology can do today, not just what they hope it might do someday."
Here are the biggest lies and exaggerations that Holmes, Theranos, and Balwani told, all according to the SEC. Theranos did not return a request for comment.
1. The fundamental falsehood: Theranos's blood-testing technology simply didn't do what the company repeatedly told investors, clients, and the media it could, the SEC alleged.
Holmes' story was irresistible: Her special machine could run hundreds of blood tests on just a few drops of blood. And this machine — which in later versions was called the miniLab — was supposedly faster, cheaper, and more accurate than all the other blood-testing lab equipment out there.
But even though Theranos said it could run 200 tests, Holmes and the rest of the company knew that their machine could only do a dozen or so, the SEC alleged. For the vast majority of its tests, Theranos in fact was using equipment already on the market.
Yet Holmes hid this crucial fact and told investors that Theranos only used its own equipment.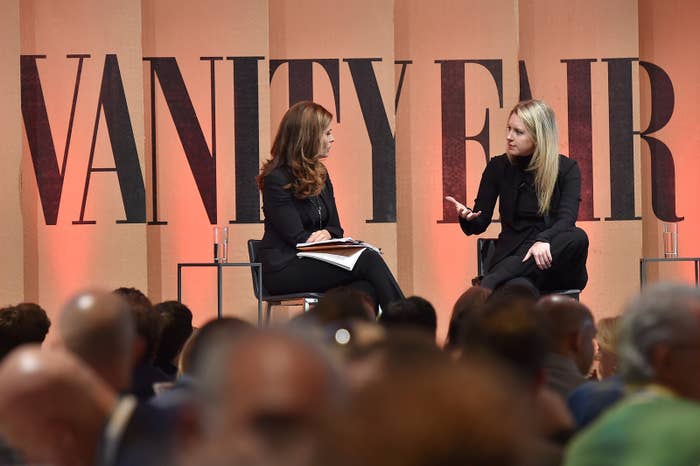 2. Theranos gave fake demonstrations when it was striking deals with one of its major clients, Walgreens.
According to the SEC, Holmes struck up major deals to put miniLabs in Walgreens and Safeway stores based on fraudulent claims about how Theranos's technology worked. (The SEC complaint refers to them as a "large national pharmacy chain" and "a large national grocery chain.")
But according to the SEC, Holmes didn't just say that the technology worked — she also went to great lengths to make it look like it worked.
In July and August 2013, Theranos did demonstrations for Walgreens executives before the miniLabs' store launch. Holmes told her employees to put Theranos's equipment in the room where they were collecting blood samples from the executives — but instead of processing the blood on the Theranos machines, employees secretly ran some tests on outside lab equipment, according to the SEC.
Based on those presentations, at the end of 2013, Walgreens executives agreed to more quickly hand over a portion of a $100 million "innovation fee" to help Theranos roll out in the stores faster. But those testing centers also relied on outside lab equipment. No one at Theranos ever told the executives the truth, according to the SEC.
Holmes kept up the charade for years, telling investors that the partnerships with Walgreens and Safeway were thriving, when in fact they'd stalled as executives started to have concerns.
In 2016, Walgreens sued Theranos, seeking $140 million to recover what it had put into the partnership (the lawsuit was reportedly settled for less than $30 million). Walgreens once hosted about 40 Theranos blood-testing centers. Safeway broke off its deal after spending $350 million to build clinics for Theranos's tests in more than 800 supermarkets; Theranos never ran any tests in Safeway stores.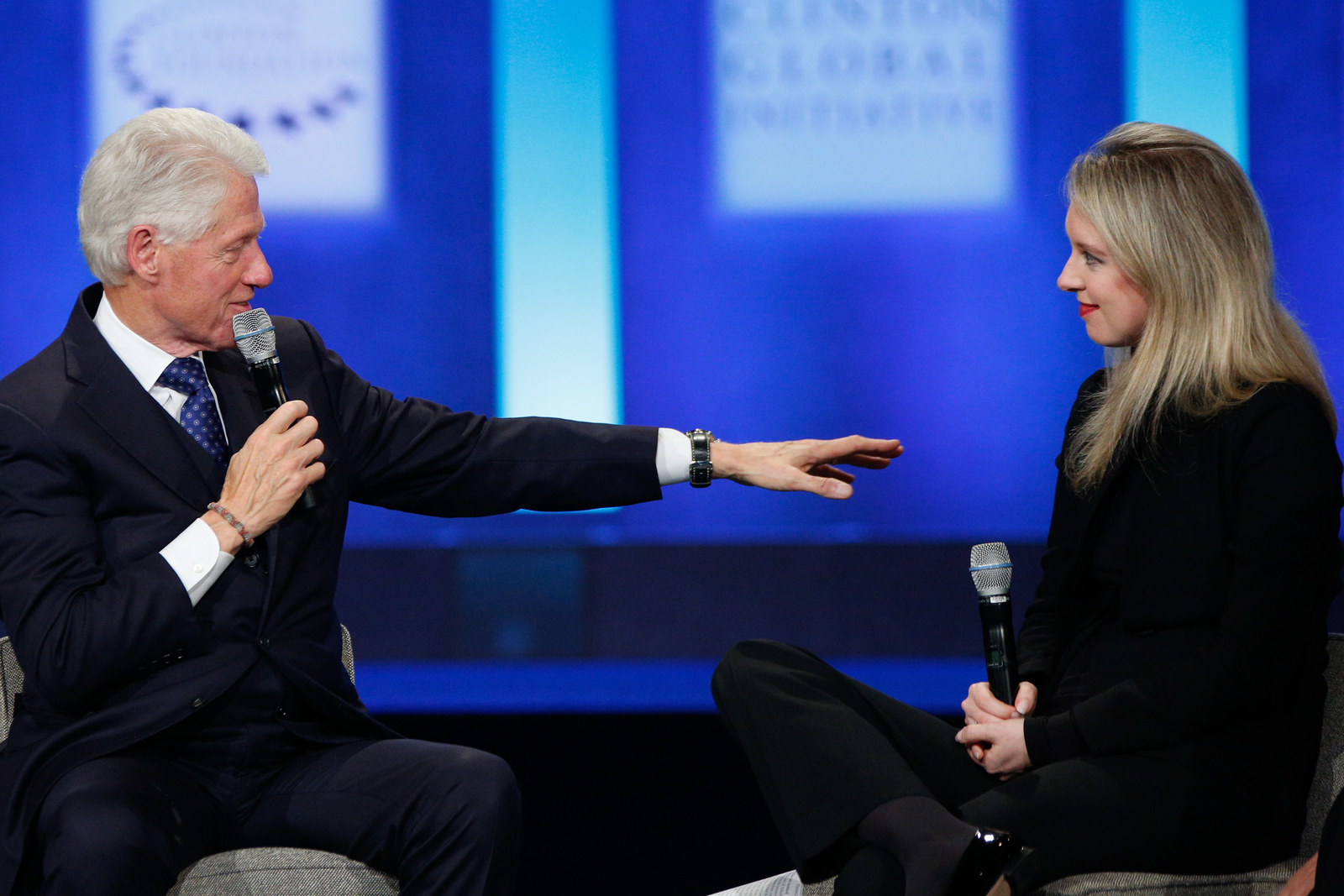 3. Theranos also gave investors fake demonstrations and misleading information about its clinical trials.
When visiting Theranos, potential investors would have their blood sampled and taken away for processing, leaving them with the impression that it was being tested on one of Theranos's devices. But Theranos often tested the blood on outside equipment because its own equipment wasn't capable of doing all the tests it was offering, according to the SEC. (At one point, Holmes and Balwani told one investor that Theranos could process tests for more than 1,000 conditions.)
Investors also got binders with information on clinical trials that Theranos had supposedly run with pharmaceutical companies. The reports "prominently featured the company logos of well-known pharmaceutical companies, suggesting that the reports were drafted by these pharmaceutical companies," according to the SEC.
But only one report was cowritten by a pharmaceutical company. The other two were actually written by Theranos employees.
From late 2013 to 2015, investors pumped more than $700 million into the company in two financing rounds.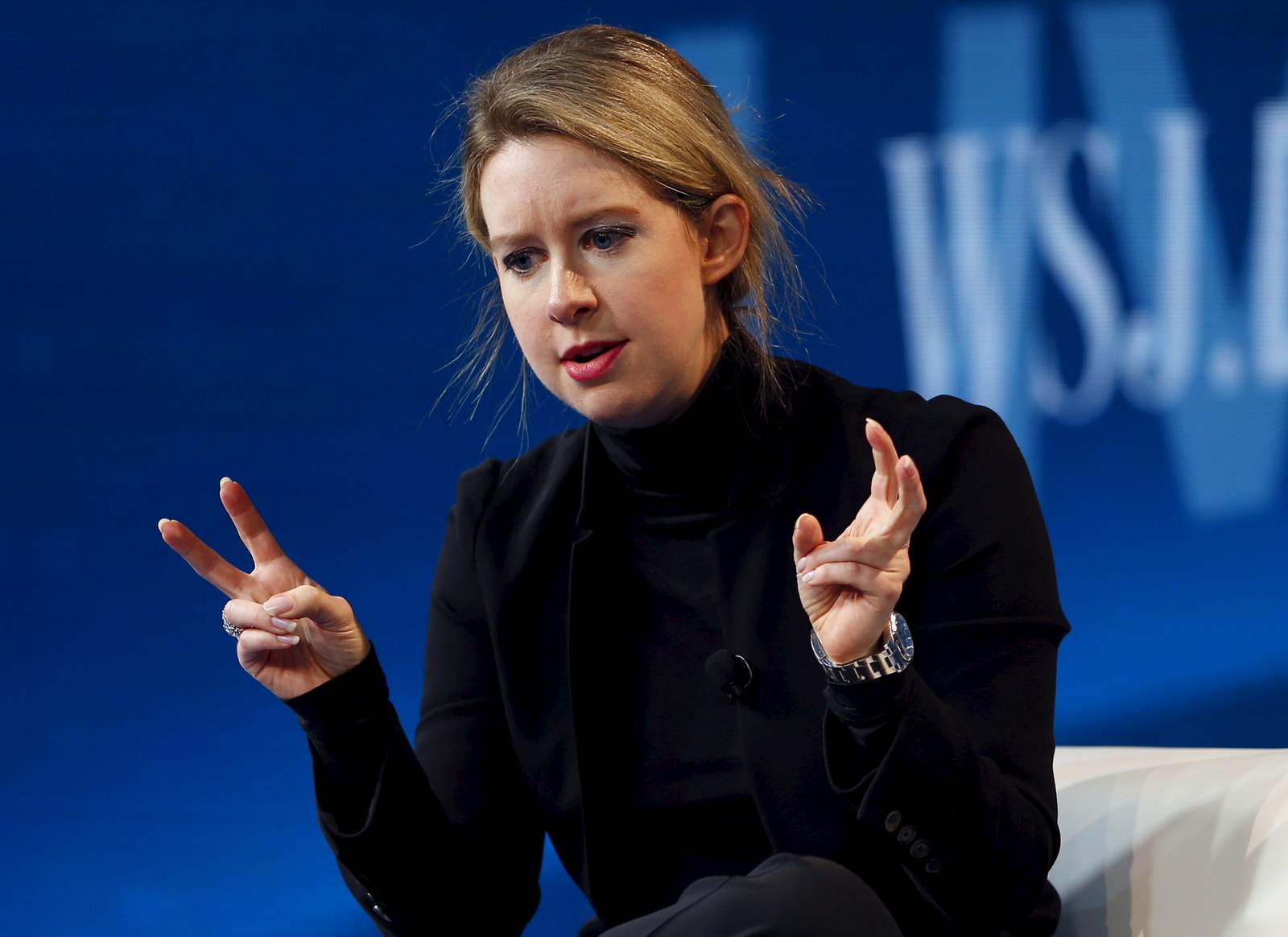 4. Holmes lied about Theranos's military contracts.
Holmes told multiple investors that Theranos's technology had been deployed by the US Department of Defense in the battlefield, in Afghanistan, and on medevac helicopters that transported casualties.
It's true that Theranos's technology was used in a Department of Defense burn study — but it was never actually used in the battlefield, in Afghanistan, or on medevac helicopters.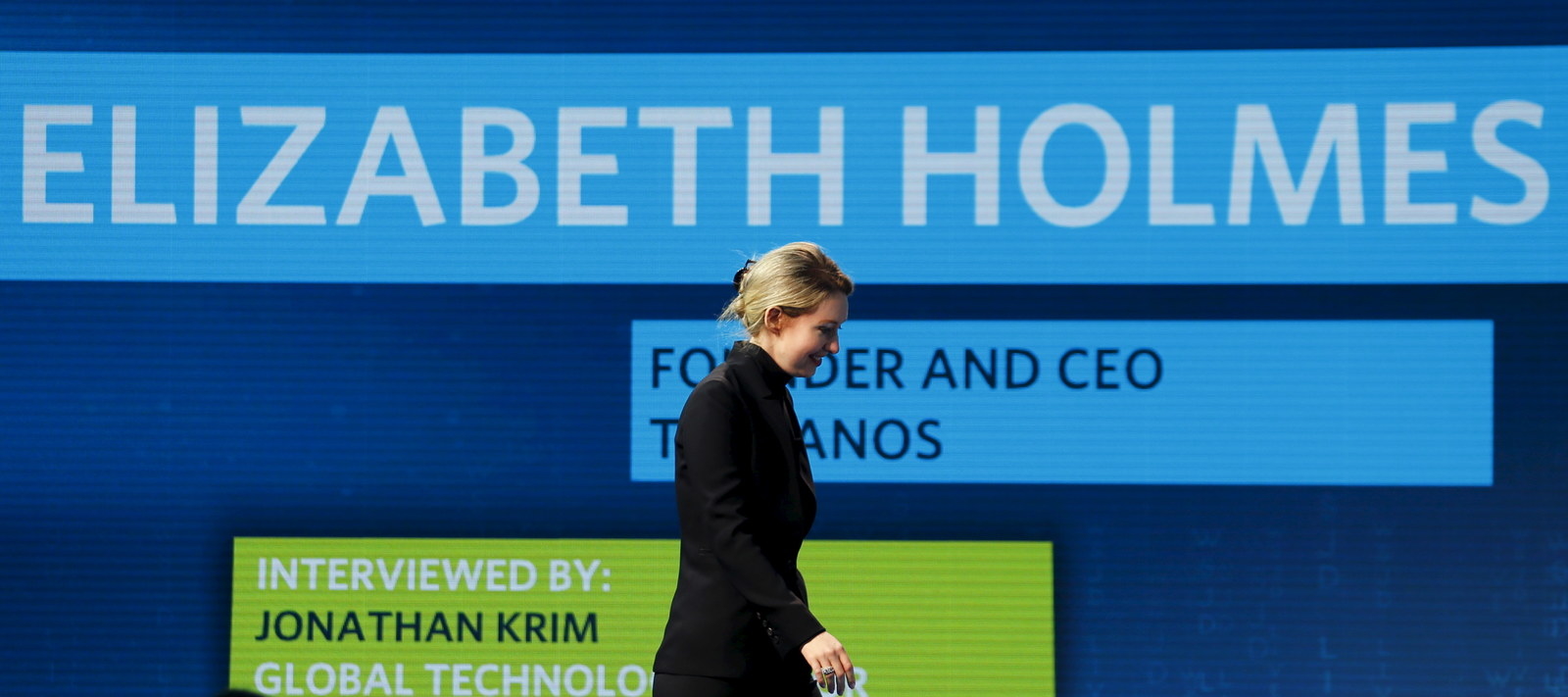 5. Theranos said it was going to make $100 million in a year when it made about $100,000.
Theranos told investors it was going to generate more than $100 million in revenue and break even in 2014, and that it was on track to generate $1 billion in 2015.
That rosy picture couldn't have been further from the truth. The company in fact had just over $100,000 in revenue in 2014, and was "nowhere near" generating $100 million by year's end, according to the SEC.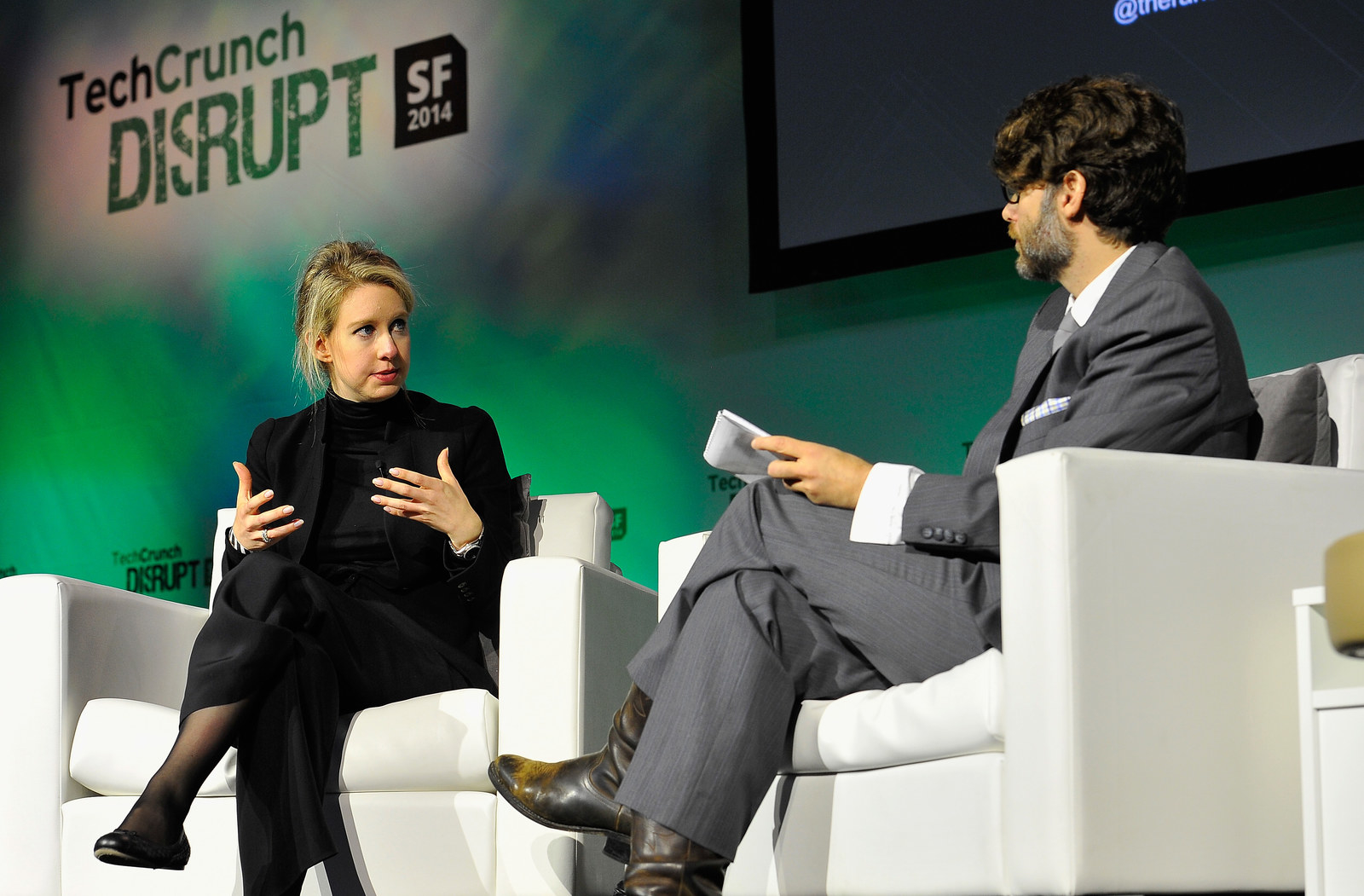 6. Holmes said that Theranos didn't need to get FDA approval. It did.
From 2013 to 2015, Holmes repeatedly told potential investors that Theranos didn't need to get FDA approval for its equipment and tests, but was voluntarily applying for it anyway because it was the "gold standard."
But in late 2013 and throughout 2014, the FDA told Holmes, in meetings and in letters, that approval was in fact necessary.
So Holmes submitted Theranos's tests to the FDA for clearance — while raising money and telling investors that the process was voluntary.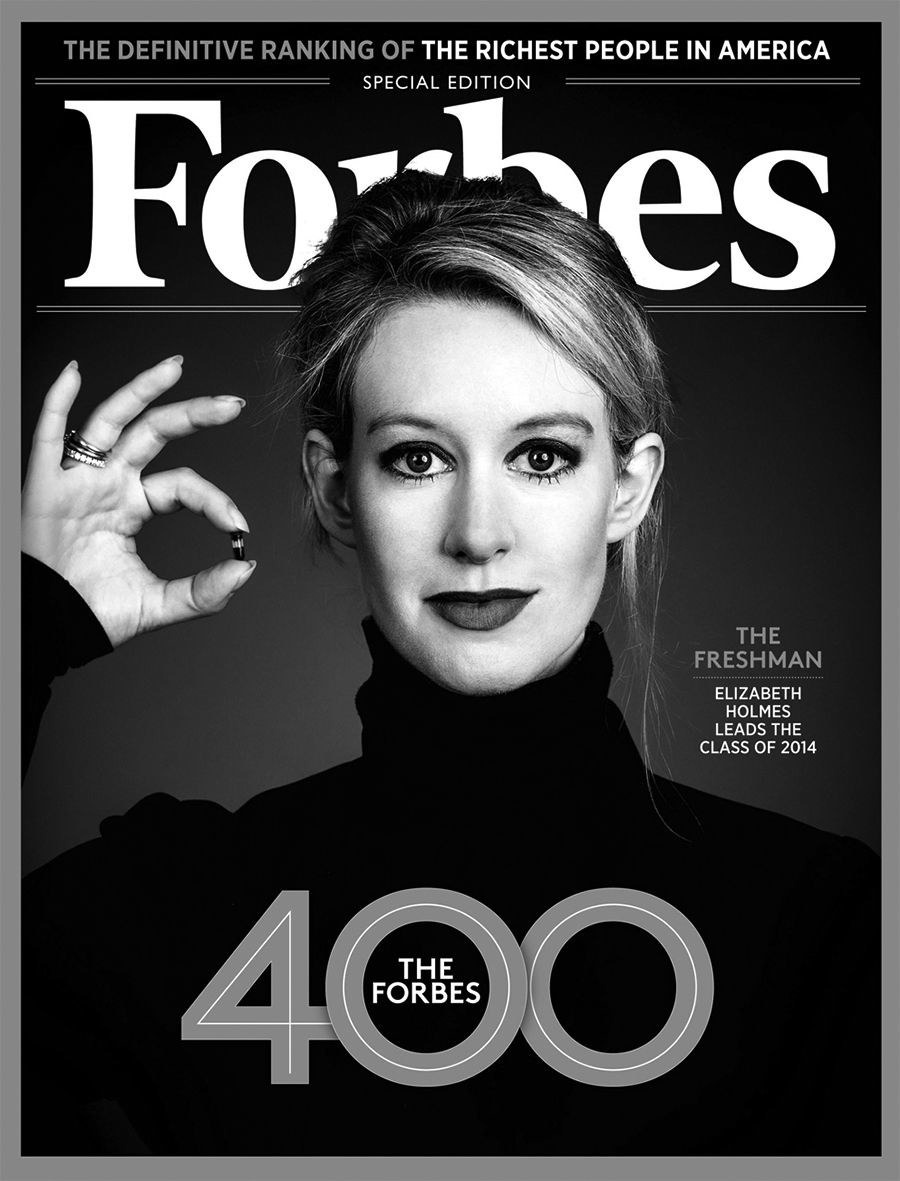 7. Theranos pumped its false claims up to the media.
From 2013 to 2015, Holmes graced the covers of magazines like Fortune, Forbes, T: The New York Times Style Magazine, and Inc., decked out in her signature black turtleneck sweaters.
She got glowing write-ups that contained lies she'd fed to reporters. Forbes, for instance, declared that Holmes was "the youngest self-made woman billionaire" whose company could "quickly test a drop of blood at a fraction of the price of commercial labs which need more than one vial." An April 2014 Wired article stated that "instead of vials of blood — one for every test needed — Theranos requires only a pinprick and a drop of blood. With that they can perform hundreds of tests, from standard cholesterol checks to sophisticated genetic analyses."
Holmes didn't correct them. In fact, according to the SEC, she showed off some of the articles to potential investors.
But one reporter wasn't fooled. John Carreyrou of the Wall Street Journal was the first to question Theranos's claims in an October 2015 investigation, the first of several stories that led to the company's collapse.
If Theranos gets sold or liquidated, Holmes wouldn't profit from her equity until over $750 million is returned to investors and other shareholders, according to the SEC.
"Investors are entitled to nothing less than complete truth and candor from companies and their executives," said Steven Peikin, codirector of the SEC's Enforcement Division, in a statement. The charges "make clear that there is no exemption from the anti-fraud provisions of the federal securities laws simply because a company is non-public, development-stage, or the subject of exuberant media attention."
Correction: Theranos gave fake presentations of its equipment in meetings with Walgreens, according to the SEC's complaint. An earlier version of this article misstated one of the clients Theranos gave fake demonstrations to.