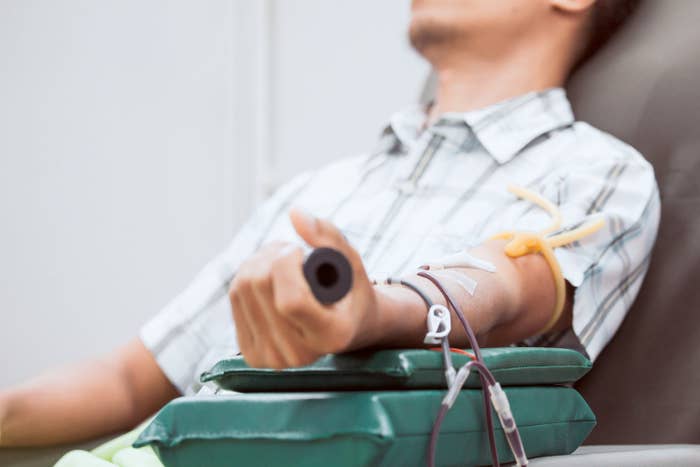 Under criticism from medical experts, the House of Representatives on Tuesday rejected controversial legislation that would have largely bypassed the Food and Drug Administration by giving terminally ill patients access to unapproved treatments.
The "right-to-try" bill, as it's called, was primarily driven by the Goldwater Institute, a libertarian think tank in Arizona that believes that the government unnecessarily interferes in the relationship shared by patients, doctors, and drug makers. The failed bill was also a White House priority: President Trump called on Congress to pass it in his State of the Union speech, and Vice President Mike Pence has tweeted his support.
"We believe that Americans have a right to try to save their own life, and that the FDA should not have a veto stamp over those decisions," Starlee Coleman, a spokesperson for the Goldwater Institute, told BuzzFeed News before the vote.
But many medical experts and patient advocacy groups were concerned that the law would put vulnerable patients at risk and give them false hope.
What's more, critics argued, the red tape the bill purported to eliminate doesn't really exist. The FDA already has a "compassionate use" program that gives patients access to experimental treatments on a case-by-case basis — and the agency approves 99% of requests, typically within days.
After the bill failed to get the two-thirds majority needed to move forward — the final vote was 259–140 — opponents celebrated it as a victory for patient safety.
"We applaud the House members who voted against the seriously flawed False Hope legislation, which would have created a dangerous, uncharted pathway for accessing experimental medications that have not been shown to be safe or effective," Michael Carome of Public Citizen, a health advocacy group, said in a statement. "The bill would have exposed vulnerable patients to risks of serious harm, including dying earlier and more painfully than they otherwise would have, without appropriate safeguards."
Since the Senate unanimously passed the right-to-try bill last summer, it was tweaked in the House to include more FDA oversight in an effort to appease critics. For example, the agency would have been notified within a week of when a patient started trying an experimental drug, and doctors would also have been required to immediately report severely negative side effects.
Even with the added safeguards, opponents had worried that the bill would represent a significant step toward eventually getting rid of FDA oversight of medicine altogether.
"This is part of a comprehensive strategy to limit the ability of our Food and Drug Administration, and our government more generally, to provide a regulatory function, and I think we should all be very wary of that," said Erica Lessem of the Treatment Action Group, an HIV/AIDS patient advocacy group, prior to the vote.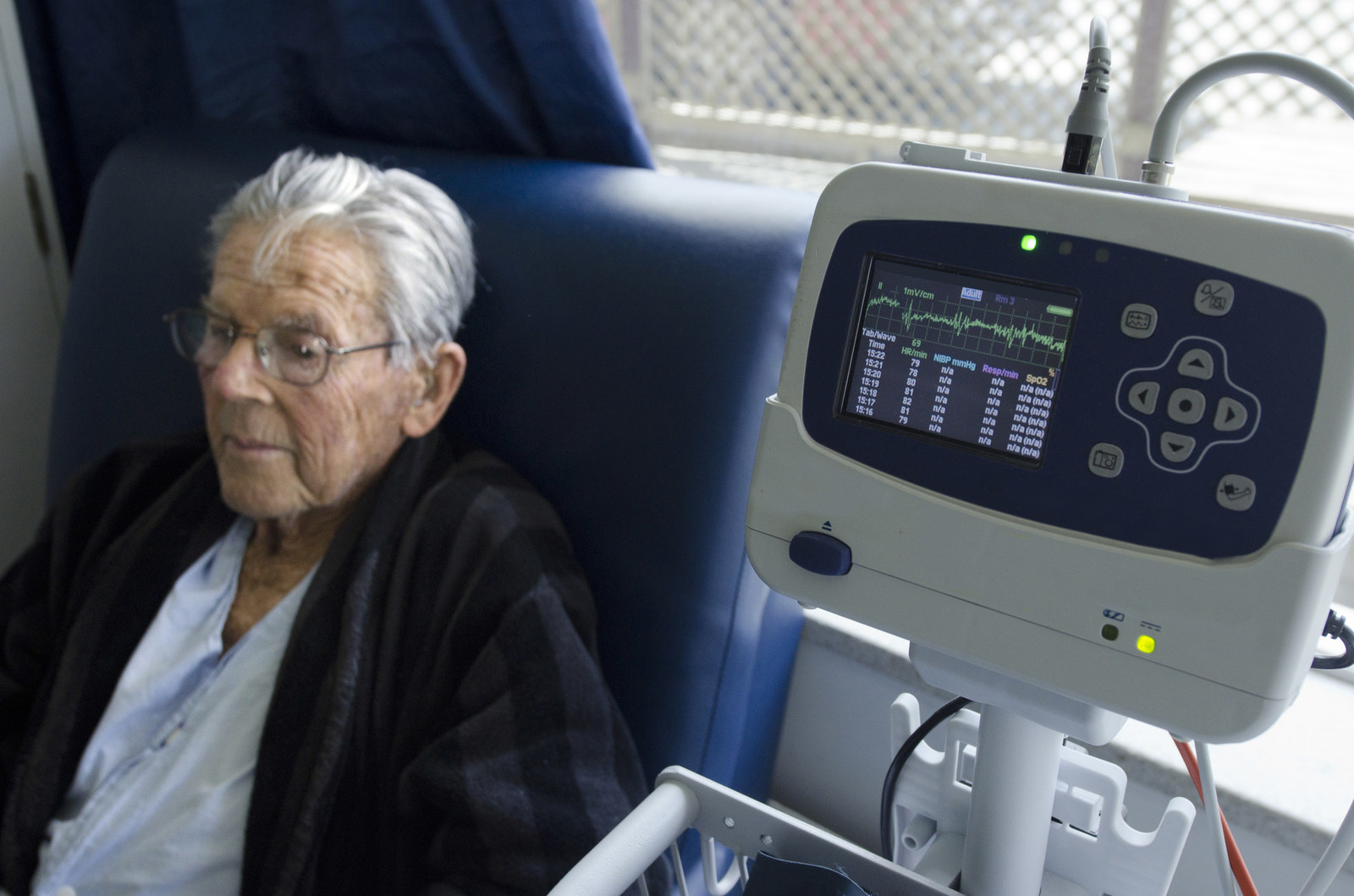 The bill rejected Tuesday applied to severely ill patients who had already tried approved treatments for their disease, and weren't eligible to participate in clinical trials for an experimental therapy. If the drug had passed some preliminary safety tests, a doctor would have been able to ask the drug maker to provide it to their patient.
The right-to-try movement stems from the HIV/AIDS crisis of the 1980s, when patients sought to get their hands on unapproved treatments, as depicted in the film Dallas Buyers Club. Since 2014, right-to-try laws of various kinds have sprung up in 38 states, an effort largely led by the Goldwater Institute.
Such laws haven't seemed to make a significant difference for patients, though, at least so far. As of late 2016, New York University researchers reported that they hadn't found any cases of a patient getting access to a therapy under a state right-to-try law that they wouldn't have been able to access through the FDA's compassionate use program.
One reason the laws have spread so quickly regardless, observers say, is that companies and politicians want to avoid looking like they're denying lifesaving medications to terminally ill patients.
That may be why PhRMA, the pharmaceutical industry's lobbying arm, stayed neutral on the issue.
"As with previous Right to Try policy proposals, PhRMA believes any legislation must benefit patients and not disrupt the future of clinical trials and the research and approval of new medicines," spokesperson Andrew Powaleny said in a statement.

FDA Commissioner Scott Gottlieb, however, has pushed back against the right-to-try bill, and last fall introduced changes to speed up the existing compassionate use program.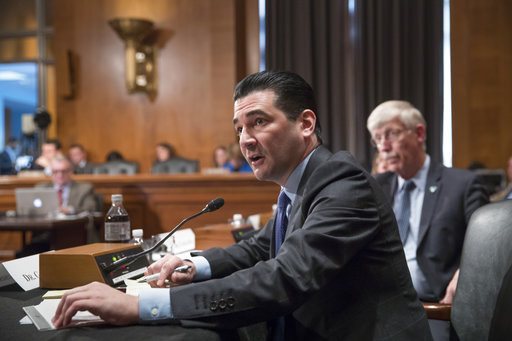 But the agency as a whole has been more muted. "We at FDA share the strong desire to help patients facing terminal illnesses access promising experimental treatments in their fight," spokesperson Sandy Walsh said by email on Monday. "We have been working closely with legislators to provide technical assistance as Congress works on this important issue to help ensure patients are also protected."
Supporters of the bill, including the Goldwater Institute, say that the FDA's compassionate use program is overly strict about who gets therapies. The organization argues that the 99% approval rate is inflated, citing anecdotes from some doctors who say they only apply when the agency informally tells them they'll be approved.
"We have people come to us and say, 'We wish we could use right-to-try to save lives,'" said David Barnes, policy director of Generation Opportunity, one of several pro-bill groups backed by billionaire brothers Charles and David Koch. "That's why I think you'll see that 99% approval really just means not enough people are applying."
The bill applied to therapies that have completed just one small safety trial, called phase 1, but have not gone through larger and more rigorous testing. Of the drugs tested in phase 1 trials for various conditions, only a fraction — about 10% — eventually get FDA approval, studies have found.
Holly Fernandez Lynch, an assistant professor of medical ethics at the University of Pennsylvania, said before the vote that the law would attempt to "solve this non-problem with an approach that will actually create problems."
"There's a strange idea that dying patients can't be harmed, which is crazy," she said. "You can die faster, you can die a more painful death, you can lose time with your family or people important to you. Without FDA oversight, those kinds of harms are possible."