They're posting crazy screenshots of activity spikes recorded by their fitness trackers.
So just how much exercise are Pokémon Go fanatics actually getting?
BuzzFeed News asked a handful of fitness-tracking companies to share data about their users' activity patterns since the game came out — and they reported seeing quite an increase in that time. After a limited release in Australia and New Zealand, the game launched in the U.S. for iOS and Android on Wed., July 6. (YES, IT'S ONLY BEEN A WEEK SINCE OUR WORLD CHANGED FOREVER.)
That's right — taking your Pokémon to the gym could also be a workout for you too.
Caveat: Unless noted below, it's not possible to know for sure that these activity increases are a direct result of catching 'em all.
Here are the steps of about 100 Jawbone UP users in the U.S. who mentioned "Pokemon" in a comment in their app feeds last weekend. That weekend was a little different from the others.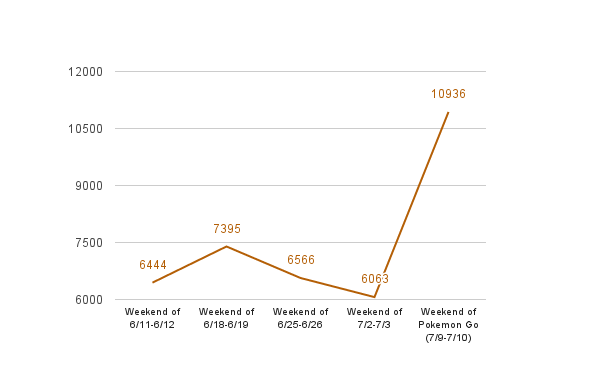 To put that into context, here's how that increase compares to Cardiogram's data for the whole year so far.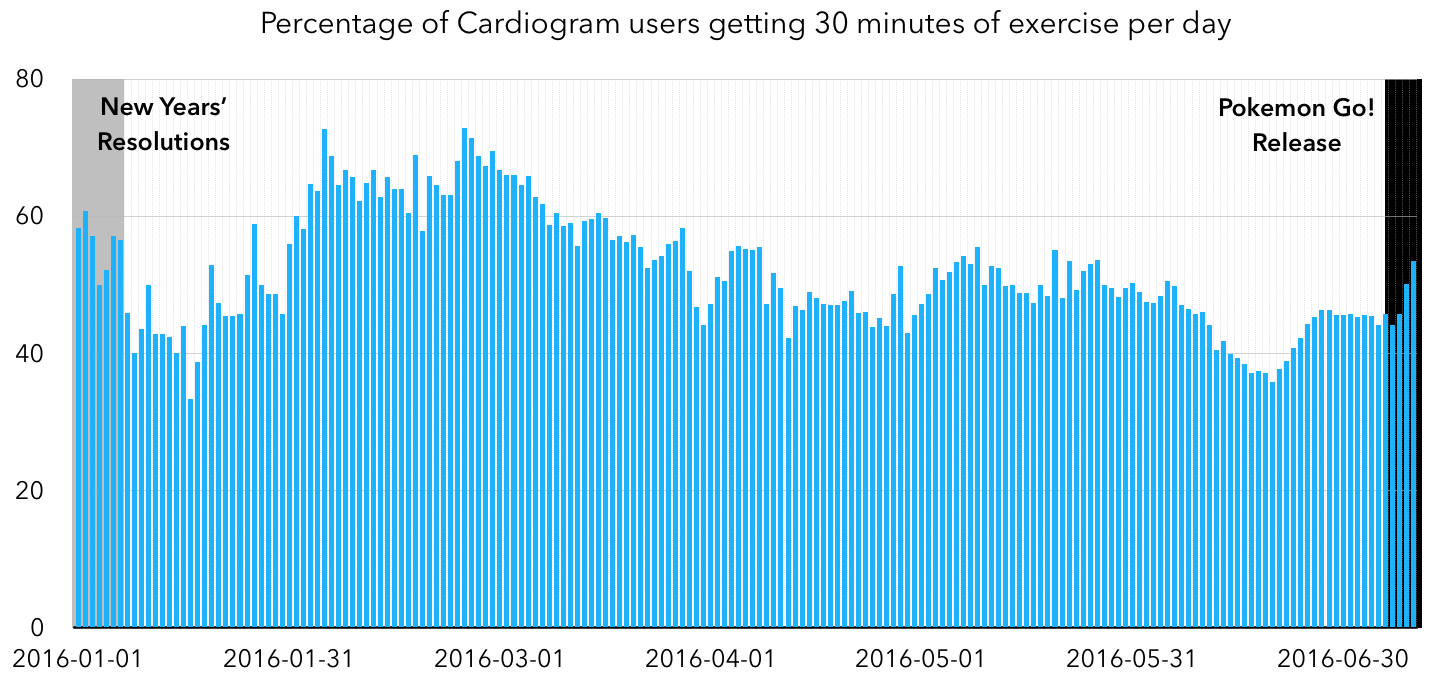 As co-founder Brandon Ballinger notes, the uptick in exercise is pretty similar to "the one we see for New Years' Resolutions." That peters out after about a week, to the surprise of no one who's ever made a new year's resolution to exercise more. How long will the Pokémon exercise craze last?
... with the notable exception of one particular age group.
"People 35 and older were not affected," Withings noted on its blog, "perhaps because they did not grow up with Pokémon."
Update: Spire, a mindfulness and activity tracker, saw a slight, 6-minute increase in users' activity last weekend compared to the average of previous weekends.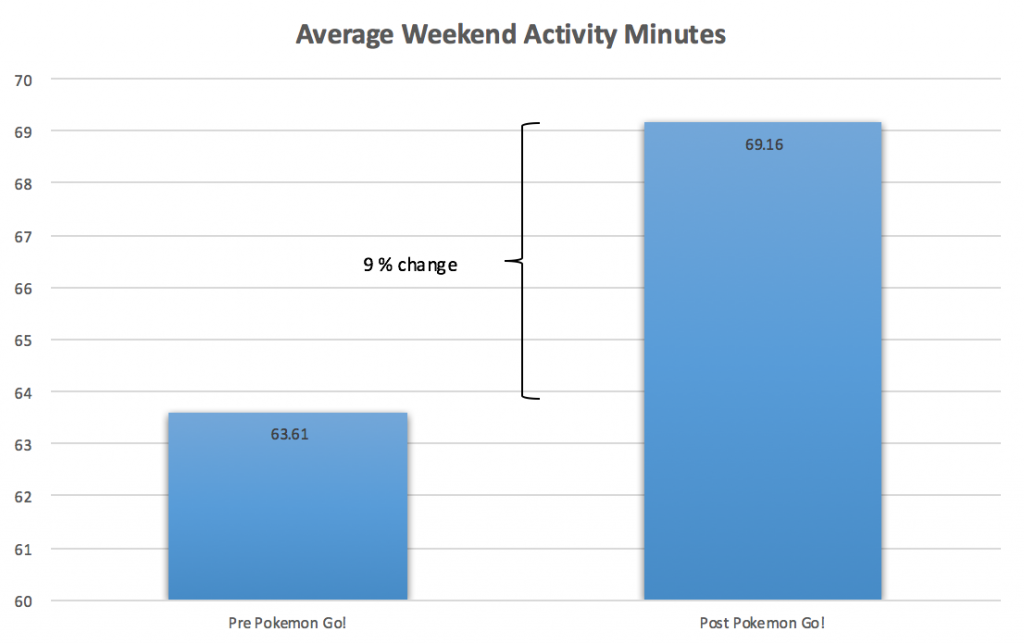 Spire also broke down activity levels by age and gender.