In September, Facebook CEO Mark Zuckerberg and his wife, Priscilla Chan, announced that they would invest at least $3 billion to "cure, manage, and prevent all disease by the end of the century." The first piece of this plan is the Chan Zuckerberg Biohub, a $600 million scientific research organization powered by some of the brightest minds at UC San Francisco, UC Berkeley, and Stanford University.
It will be funded by the Chan Zuckerberg Initiative, a limited liability company formed in December 2015 by the Facebook CEO and his wife, a UCSF-trained pediatrician, when their daughter was born.
The agreement, signed by the heads of UC Berkeley, UCSF, Stanford, and the Biohub on Sept. 15, was obtained by BuzzFeed News through a public records request. It lays out how the Biohub, universities, and researchers will work together.
When the project was announced, live on Facebook, one of its leaders said that "everything we develop … will be available to all scientists everywhere." But exactly what this means is unclear. Although researchers will be allowed to make their findings open-source, the contract obtained by BuzzFeed News reveals that the tax-exempt charity has also retained the right to commercialize any discovery it funds.
A few charitable organizations, like the Bill and Melinda Gates Foundation, open up all research they fund to unrestricted access and reuse by the public. But the Biohub's structure — which would allow it, for example, to license discoveries to a pharmaceutical company — is far more typical, intellectual property experts say.
Other successful nonprofit academic research centers with this model include the Broad Institute in Massachusetts and the Gladstone Institutes in San Francisco, both of which were also founded with large private donations.
"I think the structure of this agreement and who's on board and how much each side seems to be willing to pitch in is a signal that the Hub is really going to be huge. It's not going to be some fly-by-night thing," said Jacob Sherkow, a New York Law School associate professor who specializes in biotechnology patent law and reviewed the document for BuzzFeed News.
"Whether or not it meets a goal of curing all diseases within our lifetime, that remains to be seen," Sherkow added. "Needless to say, I am endlessly skeptical."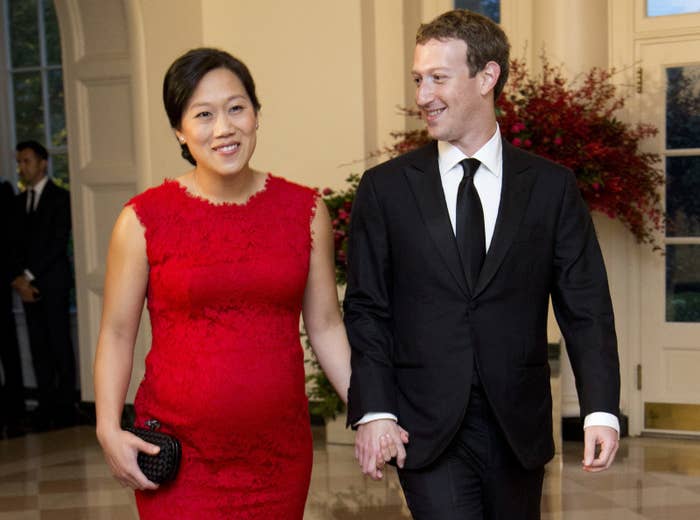 So far, the Biohub's scientific leaders have said that the first two areas of focus will be to map all cells in the human body, and to develop new tools for creating drugs, diagnostic tests, and vaccines for infectious diseases like HIV and Zika. The organization will initially dole out five-year grants to about 45 scientists from all three universities. Some work will be done in their home labs, and some in the Biohub's dedicated space adjacent to the UCSF campus.

On Sept. 21, when Zuckerberg, Chan, Bill Gates, and a slew of scientists introduced the Biohub to the world during a Facebook Live-streamed event, there was only a passing mention of intellectual property.
"Importantly, everything we develop — every tool, every piece of data, every cell line — will be available to all scientists everywhere," said neuroscientist Cori Bargmann, the Chan Zuckerberg Initiative's new "president of science."
Asked later for clarification, Bargmann said through a spokesperson: "Every tool, piece of data, or cell line that is developed through the transformative technology projects will be available to all scientists." The spokesperson emphasized that the Biohub is in its early days and "is just beginning the strategy development process."
Still, the contract allows for some discoveries to be kept proprietary, if the scientists so choose.
Inventors will have the option of making their discoveries open-source, provided that the Biohub approves and that they are jointly owned by both the Biohub and the scientists' home universities. But the document also says that such discoveries can be patented, licensed to outside researchers or companies, and otherwise commercialized.
So in theory, a therapy for cancer — one of the four types of fatal diseases that Chan and Zuckerberg say they want to tackle — could be licensed to a pharmaceutical company. The contract also allows for research tools partly developed through the Biohub to be patented.
"Some people feel that, for certain inventions, they need to have patent protection for those inventions to receive the investment and funding necessary to bring them to market and help people," Biohub co-president and Stanford professor Stephen Quake told BuzzFeed News. "And other people feel that their inventions are best disseminated by just giving them away for free. There's a lot of examples in software where people say, 'I want to give code away and let everybody use it.'"
The document says that "the Hub" has the "exclusive right" to commercialize inventions. Quake, who is splitting Biohub leadership duties with UCSF professor Joseph DeRisi, said that, in practice, this means that the inventors will choose whether to open-source or patent something.

The redacted document does not disclose how revenues will be divvied up among the various institutions. If parties get into a dispute over who owns a discovery (whether patented or not), it will be settled by a third-party attorney or in confidential arbitration, according to the document.
Arti Rai, a Duke University professor who reviewed the document at BuzzFeed News' request, said that the Biohub's willingness to make discoveries open-source was unusual, and admirable.
"Most universities, at least, don't give their professors the option explicitly of placing something in the public domain," the patent law expert said. "They might de facto ultimately agree in a given case. But they don't give that option usually in any of the formal contractual agreements."
Not every policy described in the document is being adopted verbatim by the Biohub. For example, the document says that when scientists want to publish or present research and the research is owned by both the Biohub and a university, the scientists are required to let the Biohub review their manuscript at least 30 days in advance, in case the Biohub wants to patent or remove confidential information from it.
But Quake said he and DeRisi will not follow that policy: "It's not something we feel a need to be doing in a nonprofit institution."
UPDATE
This story has been updated to clarify that the Biohub's dedicated space is adjacent to UC San Francisco's campus, not on it.