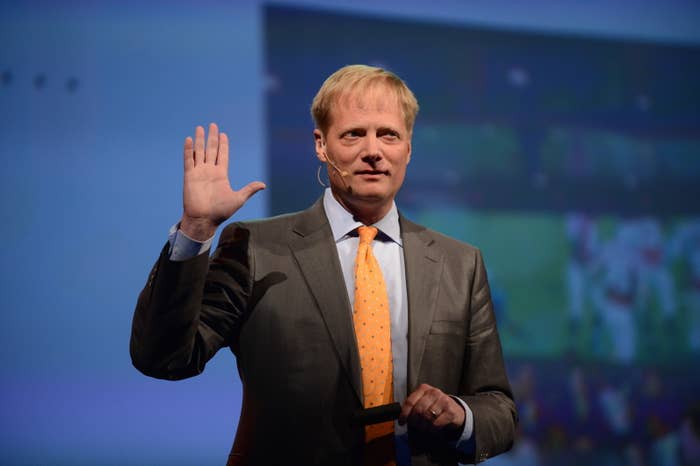 Cornell University food behavior scientist Brian Wansink is retracting yet another study, his fifth over the past year, due partly to "unreliable data," a journal editor told BuzzFeed News.
The paper, which was about factors that motivate people to eat soy, appeared in the journal Appetite in 2003, when Wansink was a professor at the University of Illinois at Urbana-Champaign.
The retraction notice — which has not yet been published but was shared with BuzzFeed News by Appetite's editor — says that the journal is withdrawing the article because of "unreliable data" in a table, which showed results from a survey of soy consumers. The notice also says that the paper's results and discussion sections contain duplicated text from a 2002 Wansink study that was also about soy consumption.
The retraction was first reported last week by Retraction Watch. Back in March, independent graduate student Nick Brown, one of Wansink's most vocal critics, blogged about the paper's statistical inconsistencies and duplicated text.
The journal editor, Suzanne Higgs, also told BuzzFeed News that another Wansink paper is also under investigation. That 2006 study reported receiving 770 survey responses, the same number reported to have come from a handful of other, apparently different surveys in Wansink's studies.
Brown and other critics have raised red flags about at least 50 studies by Wansink, who studies the psychology of eating. The new retraction is his fifth over the last year — including one that was retracted twice — on top of at least eight published or forthcoming corrections. Cornell is investigating Wansink's work.
Wansink, Cornell University, and the University of Illinois at Urbana-Champaign did not immediately respond to requests for comment.