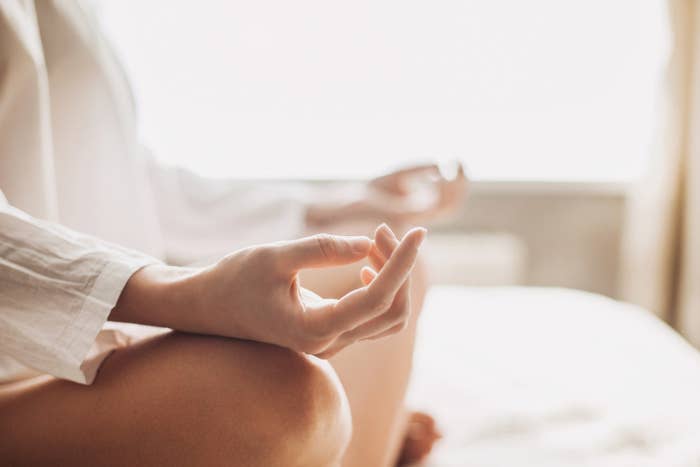 Apple wants you to take a deep breath, savor the moment, and slowly let it go. Preferably while wearing an Apple Watch.
Last week, Apple unveiled Breathe, an app that will be the tech giant's first foray into quantified mindfulness when it becomes available on the Apple Watch this fall. Breathe will join the hundreds of other meditation-themed apps that aim to help users find calm. But while scientific research indicates that meditation can improve conditions like anxiety, depression, and pain, there is scarce evidence that meditation in app form also has the same health benefits.
"Just doing some deep breathing can have some great benefits for a lot of people," whether they're taking a break from a busy work day or winding down for the day, Jay Blahnik, Apple's director of fitness for health technologies, told BuzzFeed News. And with an app like Breathe, "it wouldn't be hard for them to do it, regardless if they were a beginner or were very experienced with having more mindfulness in their day."
While meditation takes many forms, it usually involves sitting in a quiet location, focusing on something in the present (like your own breathing), and relaxing your mind with the goal of becoming calmer and improving your well-being. It has become all the rage over the last few years in Silicon Valley, with tech workers flocking to conferences like Wisdom 2.0 and companies like Google sanctioning on-site meditation workshops. The idea is that employees who strengthen their self-control and improve their emotional intelligence can create better products — and get ahead at work.
Annie Wood, a yogi who writes about mindfulness, said that guided meditation apps similar to Breathe are useful for beginners because they send you reminders: "It's like having a yoga teacher tap you on the shoulder and say, 'Hey, take a breath.'" Though she hasn't used a meditation app on a smartwatch, she thinks they sound promising. "Anything that gets you in a positive habit and trains your brain to think more about these things ... that's a great idea," she said.
Creating a meditation app is a reasonable move for Apple, since some of its watch's most popular features focus on a wearer's wellness, like the reminders to stand up and the activity rings that show your progress on daily exercise goals.
The concept behind Breathe is straightforward: Every four hours (by default, but this can be adjusted), Breathe pops up with a prompt reminding you to inhale and exhale for one to five minutes. You can follow along while you watch concentric circles shift around on the screen, or you can respond to a series of haptic touches on your wrist. At the end, you see your heart rate.
Apple tested and honed Breathe internally on "hundreds" of employees, and the development team also talked to outside mindfulness and psychology experts, according to Blahnik. Testing revealed that, for example, seven breaths per minute was the most comfortable rate for most people (though the app can be set to between four and 10 breaths per minute).
The easy-to-access, low-commitment nature of the feature also turned out to be key. At work, especially, Blahnik said, the prospect of taking "a minute between meetings, to push away from their desks, quiet their mind, relax their bodies, [and] just take deep breaths, seemed to be appealing to a lot of people."

Apple isn't marketing Breathe as a medical device, so it's not under obligation to share internal data about how the app works, said Dr. John Torous, a staff psychiatrist at Beth Israel Deaconess Medical Center. He said it makes sense in the abstract to use digital tools to practice meditating — but "we haven't really studied what difference a platform make[s]," he told BuzzFeed News. "If we deliver it via an app or a watch, is it different, is it better, is it worse, it is changed?"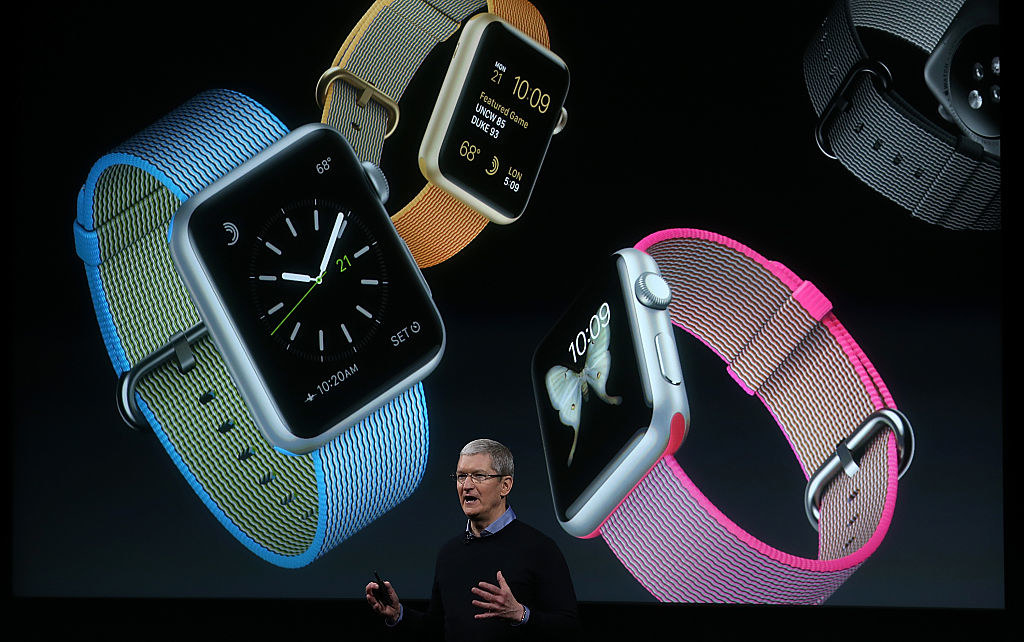 A 2015 review of 560 iOS "mindfulness" apps found that with the exception of Headspace, Smiling Mind, iMindfulness, and Mindfulness Daily, few apps got high ratings in areas like information quality. Researchers at the Queensland University of Technology also noted that "little evidence is available on the efficacy of the apps in developing mindfulness." That conclusion wasn't much different from an earlier 2013 review by the University of Zaragoza of 50 apps of this kind. There was an "almost complete lack of evidence supporting the usefulness of those applications," with no randomized clinical trials evaluating their effects, the researchers wrote.
Apps like Breathe have "a low likelihood of harm," Torous told BuzzFeed News. "The biggest question is, if it's not effective for many people, will they think they're not going to benefit from behavioral treatment, and not seek out other forms of care that may be more effective for them?"
Beyond convincing people of Breathe's benefits, Apple will have to contend with the many other relaxation apps out there — including one that's also called Breathe. Like Apple's creation, the app reminds you to take a deep you-know-what throughout the day, but it's been in the App Store since April 2015. It's only been downloaded about 7,000 times, with about 4,300 devices actively receiving notifications, according to co-founder Ben Erez.
Erez learned about Apple's Breathe app last week "with a mixed bag of feelings." He told BuzzFeed News, "There are startling similarities." (Blahnik said that he had not heard of the app.) But Erez doesn't plan to take legal action — he hadn't trademarked the name — and in general, he's looking forward to seeing the tech giant push meditation into the mainstream.
Still, he has reason to be skeptical about whether the wrist is a good place to practice mindfulness. Erez and his co-founder had a Breathe Apple Watch app — but they pulled it six months ago when Apple's wearable sales weren't what they'd expected.