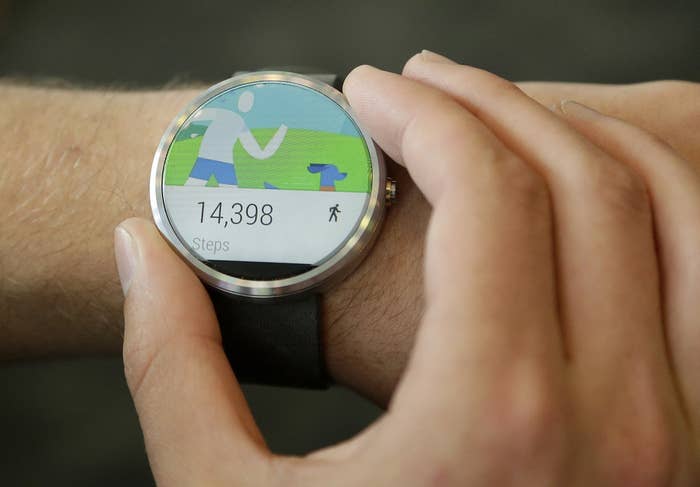 In a step toward integration between Google and Apple, which are now competing wearable makers, some Android Wear watches now sync with the iPhone by way of an iOS app that became available yesterday. It's not a complete integration, however. You can't use non-Google apps on your Android watch, and you have to tether your iPhone to the watch for any of the apps to work.
But there's another drawback as well: The steps, heart rate, and other fitness metrics tracked by Android Wear for iOS won't appear on Apple's health dashboard for iPhone, Health. Instead, they'll be routed to Google's competing health dashboard, Google Fit.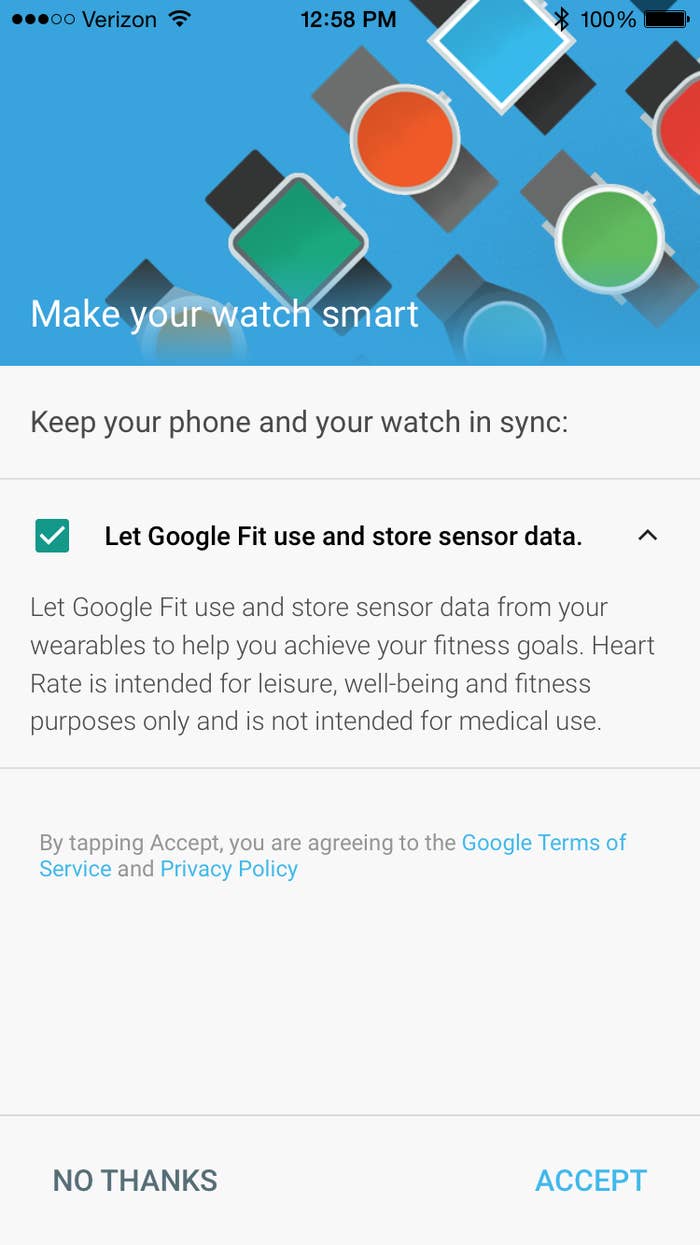 An Apple spokeswoman confirmed to BuzzFeed News that Android Wear won't integrate with HealthKit, Apple's platform for developers of health and fitness apps. She also said that decision was entirely Google's.
Google also confirmed that Android Wear–gathered fitness data would bypass HealthKit. "That said, Android Wear on iOS absolutely supports the mass majority of Wear features we see our Android users using and loving," a company spokeswoman said in an email.
This is a small, but noteworthy wrinkle in Google's move to expand Android Wear to Apple devices. Google's happy to avail itself of Apple's iPhone user base, but it would prefer to keep whatever health data it might collect from them for its own purposes.
As fitness-tracking services proliferate, they're trying to strike a delicate balance between allowing data-sharing with competitive platforms — which many consumers want — and keeping data from leaving. Fitbit, for example, won't integrate with Apple's HealthKit.