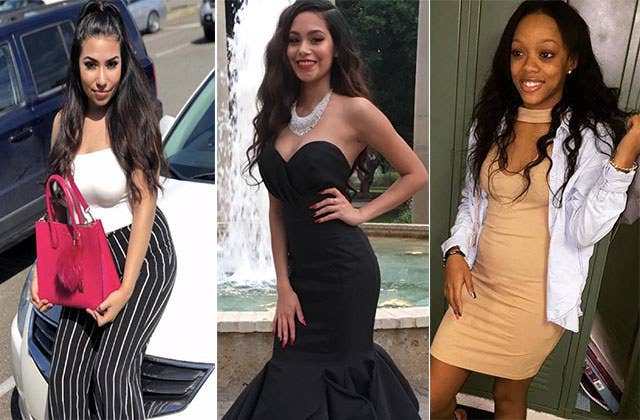 The CDC estimates at least 8.5 million women in the US have experienced physical violence, rape, or stalking from an intimate partner in their lifetime — and that it all began before they were 18 years old.
Among dating high school students in the US, 12% of girls reported experiencing partner violence. The consequences can be deadly. The CDC reports that, overall, about 1 in 6 murder victims are killed by an intimate partner, and over 40% of female murder victims in the US are killed by an intimate partner.
Some of these cases, like the death of 16-year-old Jaelynn Willey at the hands of her ex-boyfriend at her Maryland school in March, made national news. Others barely made a blip.
These young women are different ages, from different states, have different racial backgrounds, and different upbringings. However they all have one thing in common. They were all allegedly killed before the age of 20 by a man they at one point had a romantic relationship with.
Here are 10 of their stories.
1.
Kiera Bergman, a 19-year-old from Arizona
Kiera Bergman vanished from her Phoenix-area home on Aug. 4, a spokesperson for the Phoenix Police Department told BuzzFeed News.
Her boyfriend, Jon-Christopher Clark, told the Arizona Republic shortly after her disappearance that he was the last person to see her before she went missing. He denied knowing anything about her whereabouts.
A month later, on Sept. 3, Bergman's body was found. Police charged Clark, by then already in jail on charges of aggravated identity theft and forgery, with her murder.
Clark pleaded not guilty to second-degree murder in September, court records show. He is scheduled to go to trial in May 2019. BuzzFeed News has contacted the Maricopa County Public Defender's Office for comment on his case.
Bergman was originally from San Diego, and during the holidays, her family collected donations for domestic violence victims in her memory.
"Even if we help one person out there that's going through this, to keep them from having the outcome that she had — that's my goal right now," her mother, Kiersten Bragg, told Fox 5 San Diego.
2.
Jholie Moussa, a 16-year-old from Virginia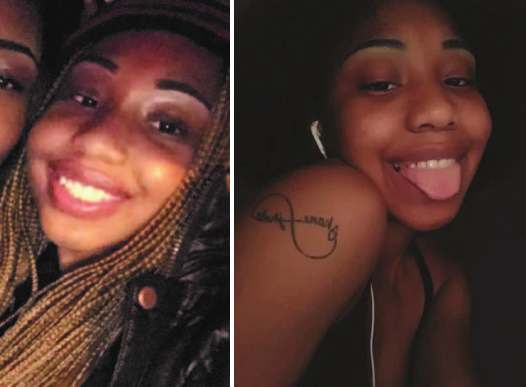 When 16-year-old Jholie Moussa vanished in Virginia on Jan. 12, police at first believed she had left home voluntarily.
However, on Jan. 26 they found the teen's body off a path in a park, covered by leaves and brush, the Fairfax County Police Department said in a statement to BuzzFeed News.
Soon after, investigators identified Moussa's 17-year-old ex-boyfriend, Nebiyu Ebrahim, as a suspect in the case. He was arrested in August and charged with a juvenile petition for first-degree murder, according to police.
At a hearing in Fairfax County juvenile court in November, a judge found probable cause to charge Ebrahim as an adult, the Washington Post reported. He had turned 18 behind bars.
Moussa's mother, Syreeta Steward, told WUSA 9 that it appears Moussa met Ebrahim in the park after getting a text from him.
Authorities testified that Ebrahim confessed to strangling Moussa after a fight — his public defenders declined to comment to the Washington Post and didn't offer a defense at the court hearing.
Steward told WUSA 9 that Ebrahim had been kicked out of school for harassing her daughter, and she believes he used that fact to manipulate her.
"Women tend to run back to their abusers for a multitude of reasons, but all of it has to do with manipulation... They feel like they're the reason he does what he does. I knew that it was an issue she kept on saying, like, 'I ruined his life because he can't come to school anymore.' She would say stuff like that. And we had multitude of conversations explaining to her that it wasn't her fault," Steward said.
Moussa's family has since started a nonprofit called Not a Runaway to help find teenagers who are reported missing but classified as runaways by authorities.
"Just because it was not evident that an abduction had occurred, we believe that Jholie's disappearance should have warranted some sort of Alert," the group wrote on its website. "And because we were not able to receive one in a timely manner, we will always wonder…. If the police had taken Jholie's disappearance a little bit more urgently and issued an AMBER Alert, could she have been found alive?"
3.
LaShonda Childs, a 17-year-old from Ohio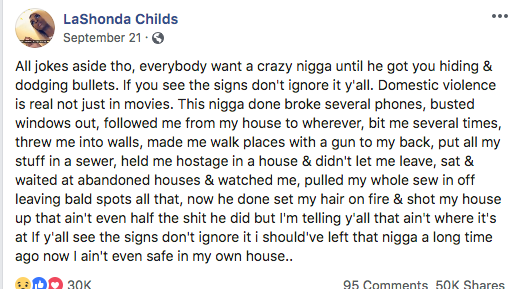 Less than 10 days before she was shot and killed, allegedly by her ex-boyfriend, 17-year-old LaShonda Childs posted on Facebook that "domestic violence is real."
Childs, from Dayton, Ohio, died on Oct. 2 after being shot in the head, according to a statement from the Montgomery County Prosecutor's Office.
Childs was in a car with an unidentified man when they got into an argument with her ex, 28-year-old Trendell Goodwin.
Childs called 911 and tried to escape, but prosecutors say Goodwin fired a gun into the car. The man with Childs drove her to the hospital, but she died.
Montgomery County Prosecutor Mat Heck Jr. said in a statement that Childs "posted several times on social media how scared she was of this defendant." In one post, Childs accused Goodwin of biting her, throwing her into walls, and setting her hair on fire.
"Now I ain't even safe in my own house," she wrote.
In October, Goodwin pleaded not guilty to murder and weapons charges. BuzzFeed News has contacted Goodwin's attorney for comment on his case.
4.
Karyme Barreto-Sabalza, an 18-year-old from Washington
Karyme Barreto-Sabalza had recently started dating her new boyfriend when he lured her into the woods near her home in a Seattle suburb and shot her in the head, prosecutors say.
Her boyfriend, 19-year-old Giovanni Herrin, then allegedly took her car, purse, and cellphone and headed to an ATM, according to a complaint filed against him in King County Superior Court.
Barreto-Sabalza seemed to know she was in danger. Prosecutors said that she had told friends a few weeks prior to her death that her boyfriend had been threatening her and told her she "better watch out."
"The victim also told her friend if something ever happened to her, 'Report it and say it was Gio,'" the complaint states, later quoting her as saying, "I'm literally so scared for my life he so crazy."
In addition to several previous robbery convictions, a former girlfriend's family had sought an order of protection against him in 2015, according to court records. The family said Herrin had threatened to kill his girlfriend or her family if she left him.
Herrin has pleaded not guilty, according to court records, and his next hearing is in January 2019. BuzzFeed News has contacted the King County Public Defender's Office for comment on his case.
5.
Sabrina Herrera, a 19-year-old from Texas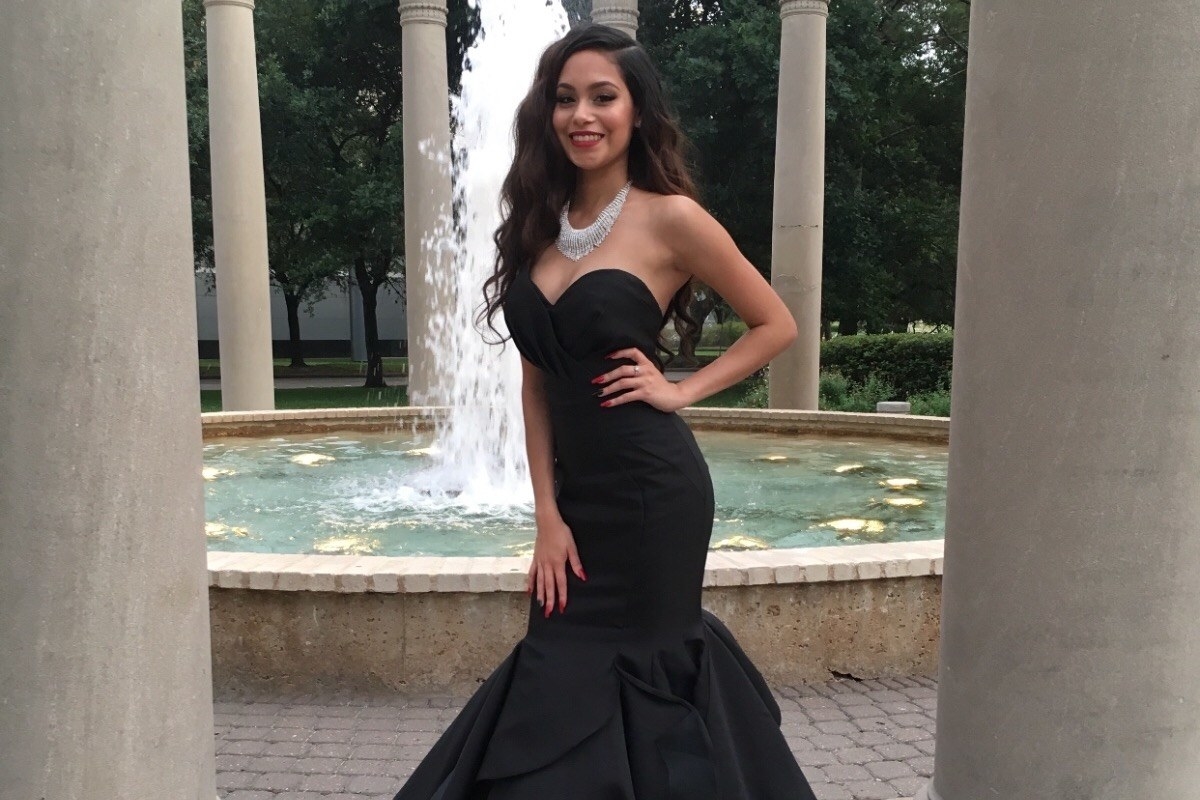 Sabrina Nicole Herrera was found dead in the trunk of a car in August after her concerned family traced her cell phone to the vehicle using a "Find My Friends" app, the Houston Chronicle reported.
In October, 20-year-old Troy Parker was indicted for her murder. According to the Houston Chronicle, Parker and Herrera had once dated.
Parker has been accused of strangling the teen, according to court records, and has also been charged with tampering with evidence and abuse of a corpse. In November, he pleaded not guilty to all charges, according to court records, and his next hearing is in January. BuzzFeed News has contacted the public defender's office for comment.
Herrera graduated from Elkins High School in 2017, and was attending Houston Community College when she died. She dreamed of becoming "a nurse to help others," according to her obituary.
"Sabrina touched many lives at a young age," it reads. "She spread her beautiful smile and loving nature wherever she went. Kind, smart and beautiful, she had a lifetime ahead of her."
In September, Drake honored Herrera at his Houston show, saying, "I want to celebrate her life tonight."
6.
Kiara Brown, an 18-year-old from Wisconsin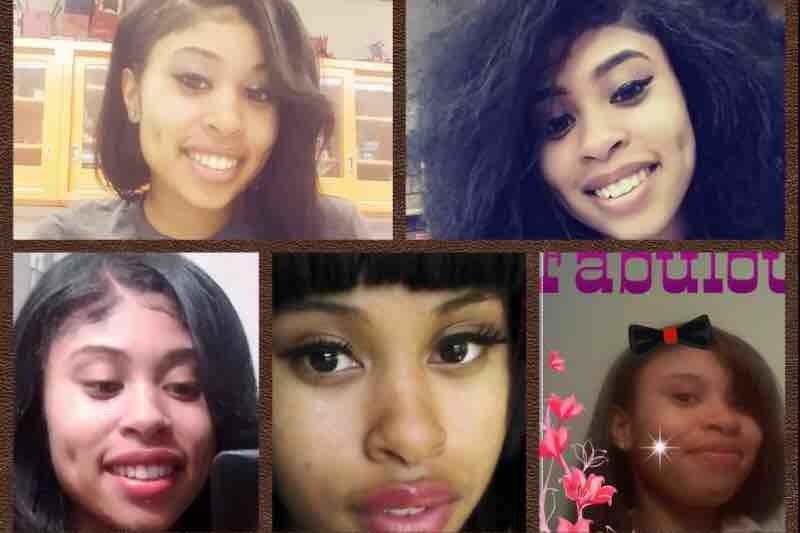 Kiara Brown was excited about finishing high school and contemplating what to wear to prom when police say she was shot and killed by her ex-boyfriend in March.
Brown's mother, Kenisha Brown, told WTMJ that her daughter's ex, Marvin Patterson, lured her out of her home. She was later found shot to death in her car.
"He took my baby," Brown told the television station. "He turned himself in, but it's not going to make me feel better. It's not going to take the pain away."
Police say Patterson claimed he accidentally shot his ex during an argument and panicked, the Journal-Sentinel reported. He allegedly drove the car into an alley and left Brown to die.
Patterson, 20, is currently in custody awaiting trial on charges of first-degree reckless homicide and use of a deadly weapon, according to court records. He has pleaded not guilty.
Patterson's jury trial is scheduled for March 2019. BuzzFeed News has contacted his attorney for comment.
7.
Breana Rouhselang, a 17-year-old from Indiana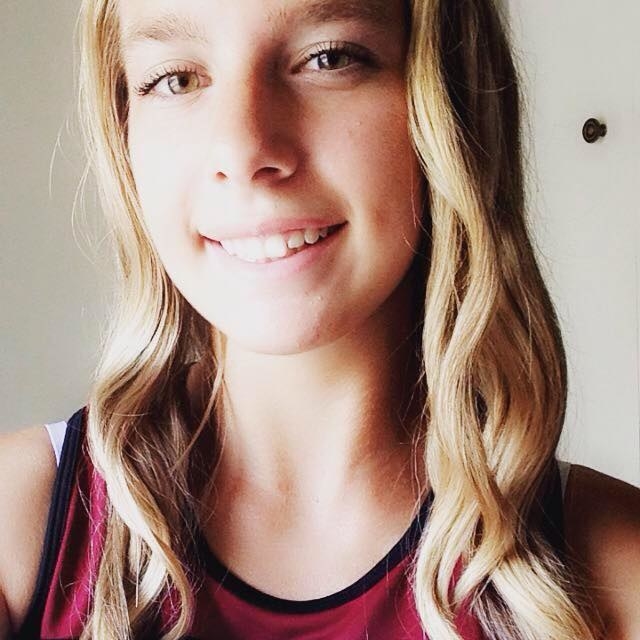 Breana Rouhselang, a high school cheerleader, was six months pregnant in December when prosecutors say she met up with the father of her child to discuss their options.
Then, prosecutors say, the baby's father, 16-year-old Aaron Trejo, stabbed her in the heart. He covered her body with a trash bag and left it in a dumpster, according to a complaint obtained by BuzzFeed News.
Trejo allegedly told authorities he didn't want a baby, and Rouhselang had waited too long for an abortion. He said he had planned to kill her for about a week before going through with it.
Rouhselang was stabbed multiple times and was strangled with her own scarf. Trejo has been charged with both homicide and feticide and pleaded not guilty on Dec. 11. His next hearing is in January. BuzzFeed News has contacted his attorney for comment.
Rouhselang's father and stepmother told ABC News they weren't aware of her pregnancy.
"She didn't deserve this," her stepmother, Nicole Rouhselang, said. "Nobody deserves this."
8.
Rosaura Hernandez, an 18-year-old from Arizona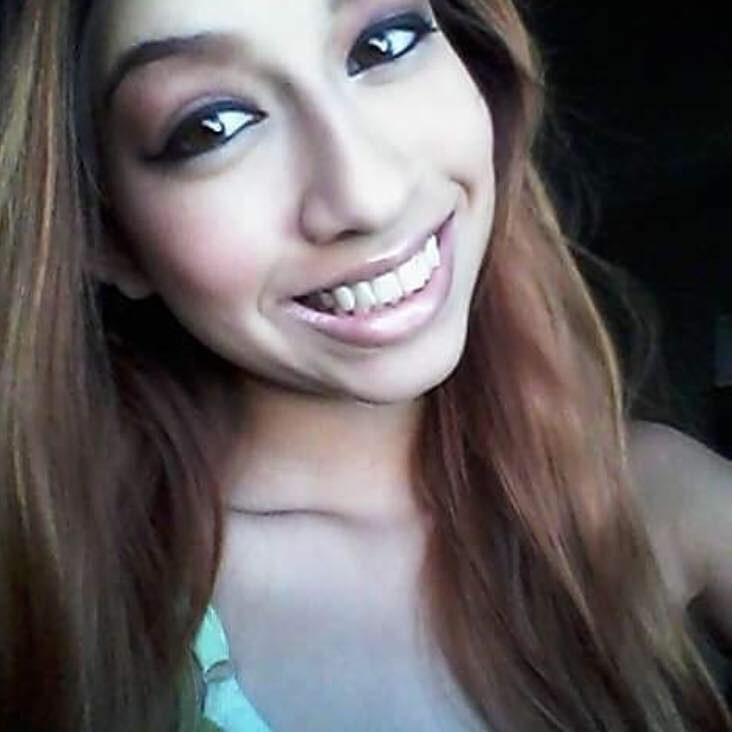 The last time family members spoke to Rosaura Hernandez, she told them she was fighting with her boyfriend, 21-year-old Joshua Hilaire, and needed a ride, police say.
Her mother, April Barbosa, told KGUN9 her daughter asked her to pick her up at the apartment Hernandez shared with Hilaire. When she repeatedly called her daughter and she didn't answer, Barbosa kicked in the window of the apartment.
"I pulled the screen off and I opened the blinds and I saw her laying there," Barbosa told KGUN9. "I dove through the window and went to her and hugged her because I could see that it was too late."
Responding police officers said they saw obvious signs of blunt force trauma and Hernandez was pronounced dead at the scene. On May 8, Hilaire turned himself in to Tucson Police and was charged with first-degree murder, the department said in a statement to BuzzFeed News.
Barbosa told the news station her daughter was "too good for this world."
"She was so trusting. She believed everyone was like her and no matter how many times I tried to tell her that people have dark hearts, she just couldn't understand it because she didn't have that in her," Barbosa said.
Hilaire has pleaded not guilty. His trial is scheduled to begin on Sept. 10, 2019. BuzzFeed News has contacted his attorney for comment.
9.
Jaelynn Willey, a 16-year-old from Maryland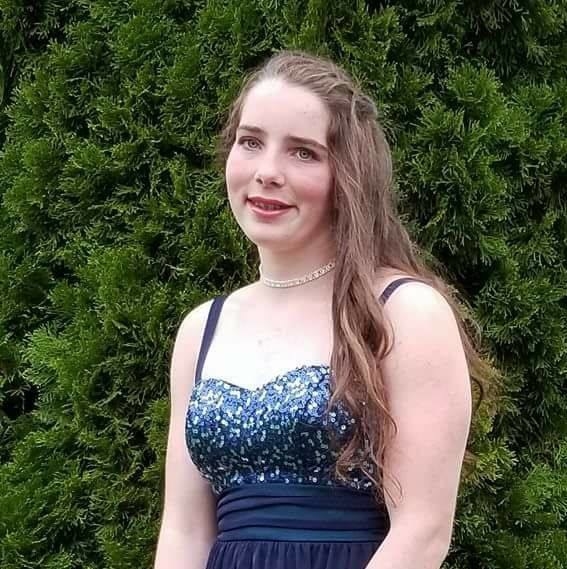 Just a month after the Parkland, Florida, school shooting rocked the nation, Jaelynn Willey's ex-boyfriend approached her in the hallway at school and fatally shot her in the head.
The ex, 17-year-old Austin Rollins, later was killed during an exchange of gunfire with police. The St. Mary's County Sheriff's Office said in a statement that Rollins got the gun from his father.
"All indications suggest the shooting was not a random act of violence," the statement read. "Rollins and the female victim had a prior relationship which recently ended."
Willey was the oldest of seven younger siblings, who adored her. She loved being with her family and competitive swimming.
"She's just the sweetest girl. Smart. On the swim team. Loves babysitting her younger siblings," her cousin Nina Rohdin told BuzzFeed News.
10.
Tysiona Crawford, a 17-year-old from Indiana
On Jan. 18, police in South Bend responded to a report of shots fired. When they arrived, they found the body of Tysiona Crawford inside a car.
She had been shot in the head and the car was covered with bullet holes, according to the St. Joseph Prosecutor's Office. Officers later recovered 17 shell casings at the scene.
Investigators soon honed in on Crawford's ex-boyfriend, Rahim Brumfield, as the prime suspect. According to prosecutors, Crawford's mother, and friends, Brumfield had threatened Crawford in the past. They also found messages in which Brumfield allegedly said the only way he would let Crawford go was "if she was in the dirt."
Prosecutors allege that Crawford met up with Brumfield, and the two began arguing. After Brumfield allegedly tried to get into her vehicle, Crawford tried to drive away. Prosecutors say Brumfield then began shooting at the car until it crashed.
Crawford would have graduated high school in 2018, according to her obituary, which states she also loved track and cheerleading.
"Tysiona will truly be missed and her memory will live on in the hearts of those who knew and loved her," it reads.
A spokesperson for the St. Joseph Prosecutor's Office told BuzzFeed News Brumfield entered a preliminary plea of not guilty at his arraignment on Feb. 26, 2018. His trial is scheduled to begin on Jan. 28, 2019.
If you or someone you know is experiencing intimate partner violence, there is help available. Advocates from the National Domestic Violence Hotline are available 24/7 at 1-800-799-SAFE (7233) in more than 200 languages. All calls are free and confidential.
CORRECTION
Kiara Brown was from Wisconsin. A previous version of this post misidentified the state.