Take a look at this little kid who was spotted partying hard at Coachella last weekend.
Not only was this kid holding his own, he knew all the words to the songs (?).
He really got down.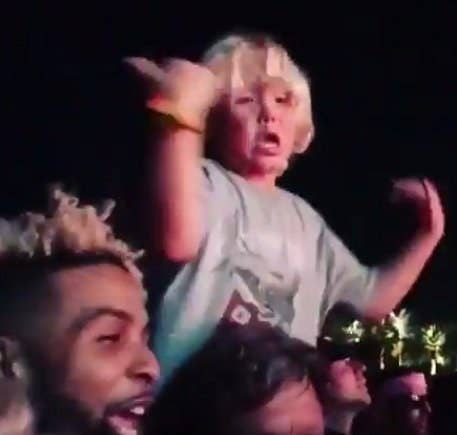 To top it off, he was also right next to Odell Beckham Jr. How kid, how?
People were pretty obsessed with him.
A lot were appreciative of the kid's dad (assuming that is who the kid was on the shoulders of).
"Parenting done right."
And a lot of people were impressed the kid got to Coachella in the first place.
Basically, he is goals all around.