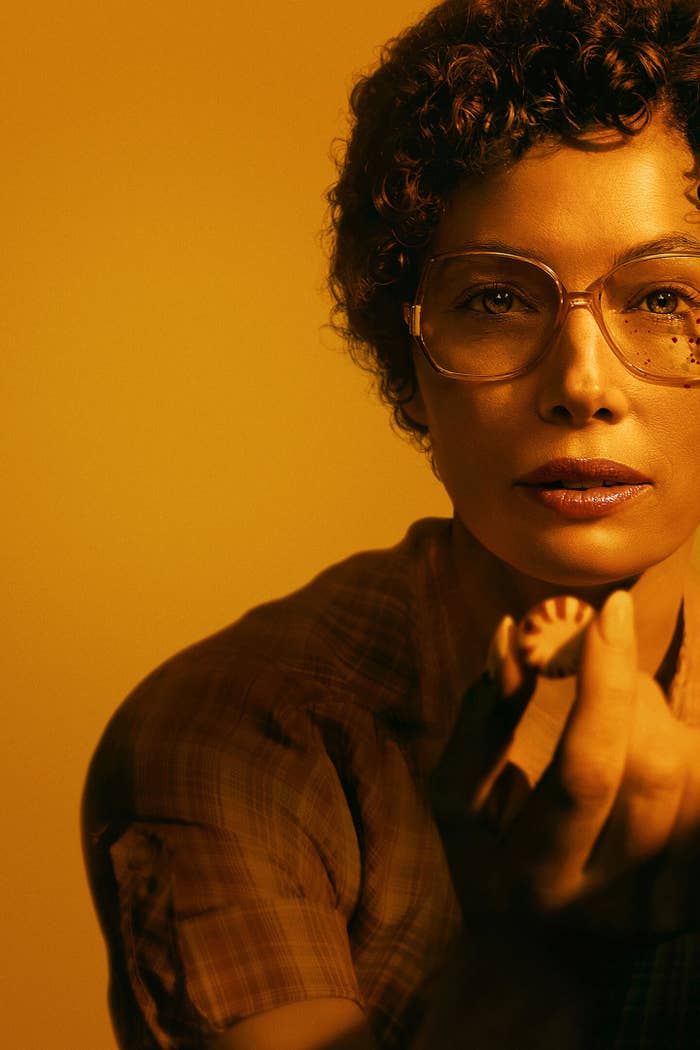 On Friday, June 13, 1980, a 30-year-old mother of two named Betty Gore was discovered murdered in her home in Wylie, Texas. Betty, a former fifth-grade teacher, had been struck more than 25 times with a 3-foot ax in a brutal attack that an official at the time said left her nearly dismembered, with deep wounds across her face. Her 1-year-old daughter sat in her crib, abandoned and screaming for hours.
The residents of the small North Texas town were flabbergasted by the brutality of the crime, newspapers reported. The second shock to the community came when authorities arrested Candice "Candy" Montgomery, also a 30-year-old wife and mother, for the slaying. Candy and Betty had been friends, and both were active members of the same church. Candy had even thrown Betty a baby shower the previous year. Their 5-year-old daughters were friends as well, and Betty's older daughter had been sleeping over at Candy's house when her mother was killed.
But it was Candy's defense, laid out in an October 1980 trial that drew hundreds of spectators, that truly shook the town. On the stand, Candy told jurors she had killed Betty in self-defense after her friend flew into a rage and threatened to kill her. The reason? Candy had been sleeping with Betty's husband, Allan, the previous year, and Betty found out. Candy said that when she dropped by Betty's house to pick up a swimsuit for Betty's daughter, Betty charged at her with the ax, she disassociated, and when she came to, Betty was dead on the ground; then she took a shower in the Gores' bathroom and went to pick up her children from Bible school as if nothing had happened.
The self-defense argument worked. Jurors acquitted Candy on all charges. The murder and trial were meticulously reported in local Texas newspapers at the time and in a two-part series in Texas Monthly in 1984. The story was even made into a 1990 TV movie, A Killing in a Small Town. But it wasn't one of those murder stories from the '80s that became true crime legend. Despite the salacious details — the affair, the ax, the woman killer versus the spurned wife — Candy and Betty's story didn't become a mainstream fixture like other cases of the era, such as "Long Island Lolita" Amy Fisher's, for example. The players moved on and slowly vanished from the public eye. Candy and her family moved to Georgia, where they reportedly still reside, Allan remarried, and Betty's two daughters were raised by Betty's parents in Kansas.
Candy and Betty's story may have remained an obscure murder case that was largely lost to history, if not for Hollywood. Candy, a five-episode miniseries about the murder, starring Jessica Biel as Candy, Melanie Lynskey as Betty, and Pablo Schreiber as Allan, premieres on Hulu today, with the remaining four episodes airing on consecutive days this week. The series is being promoted as a blood-soaked romp through a small-town sex scandal. Press leading up to the show's premiere described it as a tale of "deadly frenemies" and Biel's character as a "housewife gone bad."
HBO Max is also developing a new series called Love and Death based on the Texas Monthly articles and the authors' subsequent book about the murder. No air date has been announced as yet, but the series will star Elizabeth Olsen as Candy and Academy Award nominee Jesse Plemons as Allan. Betty, played by Lily Rabe, will only be featured in one episode, according to IMDb.
Betty's loved ones weren't looking to dredge up their trauma over her death, and one family member told me they don't understand why they now have to do so more than 40 years later. But apparently, the case makes for a good story, and for some, that is what's important. After the hit podcast Serial led to an explosion in true crime media in the mid-2010s, television executives became hungry for new crimes to mine for television, delving deep into the archives of the US's past to unearth new stories. Finding intellectual property to option has become a hot game in Hollywood, with more and more prestige adaptations of real-life stories coming to screens every month.
But Betty's family is still living with the aftermath of her death. They aren't quite sure why the tragedy is now being turned into multiple TV shows. A family member, who asked to remain anonymous to protect their privacy, told me that they personally were not contacted before either series was made, nor were they informed that the projects were in the works. (Hulu and HBO Max did not respond to requests for comment.)
To this family member, it seems like they are being forced to relive their nightmare, without their consent, and without any say in how their family is portrayed.
"It's extremely frustrating and definitely stressful," the family member told me. "I hate that when I just want to scroll through the Hulu menu, I get slammed with a giant picture of 'Candy.'"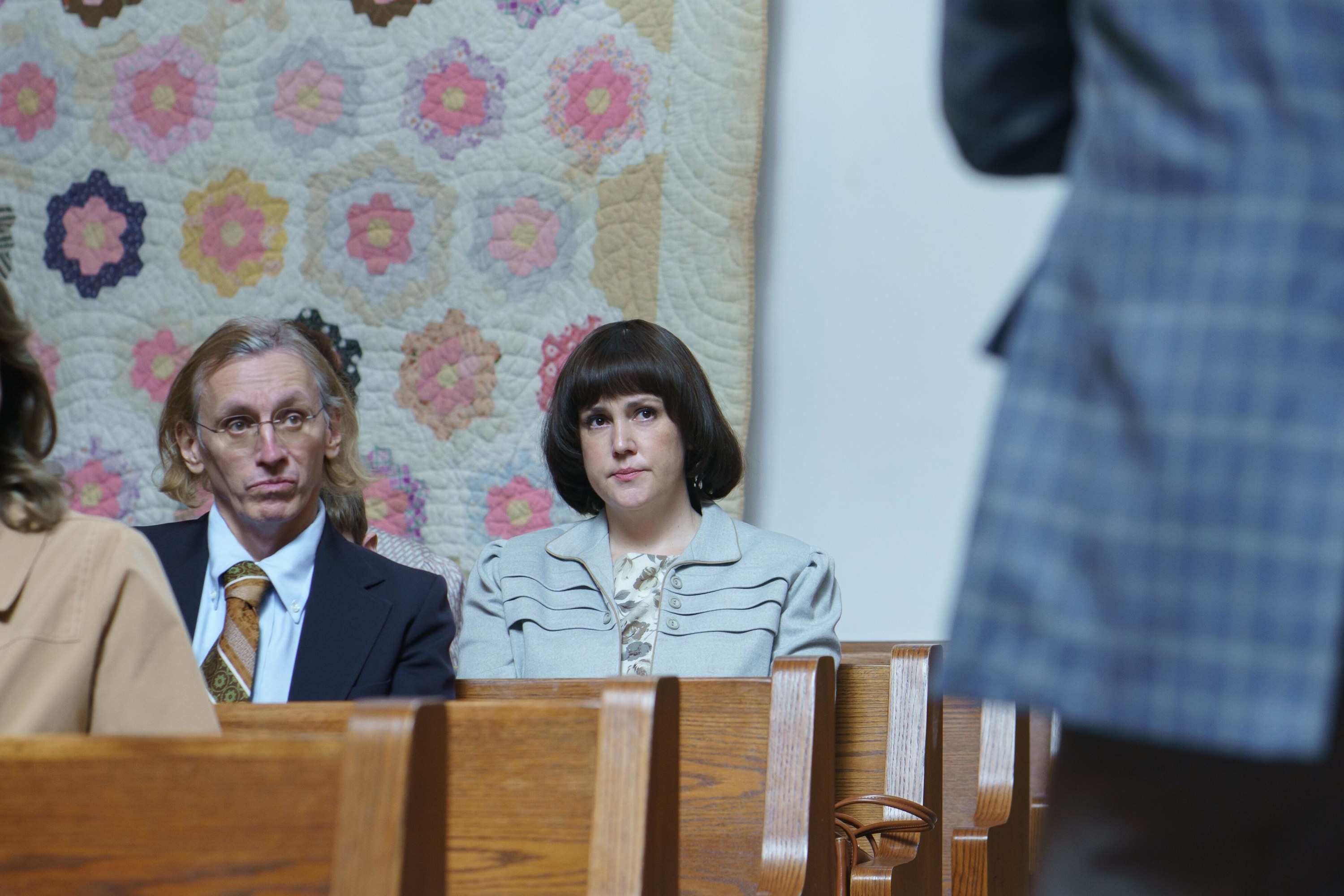 Candy draws heavily from the Texas Monthly articles; the two authors, Jim Atkinson and John Bloom, are credited as producers. But as with any scripted version of a real-life event, the writers of the show had to get creative to fill five episodes' worth of content. There were scenes in the show that never appeared in the Texas Monthly series, or in any other news reports I could find.
One of the most notable differences is that in Candy, Betty seems, well, awful. Fresh off her turn as bored, sexually frustrated, and possibly murderous housewife Shauna Sadecki in the Showtime hit Yellowjackets, Melanie Lynskey plays Betty as a bored, frustrated, and possibly murderous wife and mother, this time with a bland wardrobe, bad haircut, and a horrifically ugly 1970s-style house.
The real Betty Gore was more nuanced than her onscreen counterpart. In her hometown of Norwich, Kansas, her family member told me, Betty is still thought highly of by people who knew her. "She was a popular student, involved in tons of activities, and had a lot of friends," the family member said.
After marrying Allan and moving to Texas, though, Betty struggled. Betty had difficulty adapting to her teaching career, had bouts of depression, and was afraid of being alone, Texas Monthly reported. When Allan would travel for work, she would complain incessantly about him leaving her, and she was frequently moody. According to Texas Monthly, Allan thought of Betty as "dour" and felt stressed about trying to keep her happy. The day she died, she had worried she was pregnant again and was concerned about the possibility, her husband said. At Candy's trial, Allan testified that when he had been unable to reach his wife after her murder, he feared she had died by suicide. In the Texas Monthly retelling, Betty's unhappiness, as well as their lackluster sex life, is what drove Allan to eventually have an affair with the outgoing, popular Candy after she propositioned him in 1978 when Betty was pregnant with her second child.
Still, Allan testified that his marriage improved after the couple attended a church organization called Marriage Encounter, meant to improve communication between couples. His affair with Candy had ended in 1979.
In early reports of her death, Betty was described as a wife and mother who kept a "fashionable home," and one report noted that the couple had fostered two children a few years prior. According to her family member, Betty provided a safe and loving home for her kids, who had nice childhoods and was popular among her students when she was a teacher. Betty filled the home with plants and flowers, and the couple loved to travel with their girls. When Betty was killed, the Gores had been planning a European holiday as a "second honeymoon."
The show simplifies two complex and real women into easily digestible TV characters.

Lynskey's Betty, though, has no positive attributes. She is mopey and vengeful, and never displays any warmth toward anyone. Quietly simmering with an all-consuming rage, Lynskey scowls her way through scene after scene, shooting daggers at her husband, at her baby, and eventually at Biel's Candy. In one episode, she does what every fictional housewife who has had enough does: ignores her screaming baby by vacuuming loudly in the other room. She annoys Allan by calling him constantly at work and is shunned by the other more popular mothers at church. The show intersperses scenes of Candy smiling and laughing with her children with Betty frowning at her baby in her dark house.
Candy even uses the Gores' fostering of children as a way to convey the same point to the viewers: Betty sucks. In the show's telling, Betty convinces Allan to foster a child to allay her boredom after quitting her teaching job. But the foster child, Davey, only causes her more anxiety. Betty yells and screams at Davey and threatens to hit him, before sending him packing later in the episode. (I could not find any reports accusing Betty of mistreating her foster children.) When Allan finally gives in to Candy's advances, you're almost rooting for him, if only so he can escape from Betty for a few hours.
Candy, in contrast, is portrayed as the most popular girl in town. Beloved at church, at home, and among her bevy of tight-knit friends, Biel plays Candy as a queen bee without the Regina George bite. According to the show, Candy had everything a woman in the 1970s could possibly want, except a fulfilling sex life. She thus embarks on the affair with Allan, which is portrayed as a harmless dalliance rather than a serious betrayal. Both of them are committed to remaining with their spouses, each vowing to end the affair if they catch feelings.
In portraying Betty and Candy this way, the show simplifies two complex and real women into easily digestible TV characters. The viewer is meant to root for Candy and distrust Betty, and there isn't much character development beyond showing the differences between their lives and social standing. Neither comes off as especially well-rounded, and their motives are rather vague. The only real sense you get as a viewer is that when Candy tells her story, we should believe her.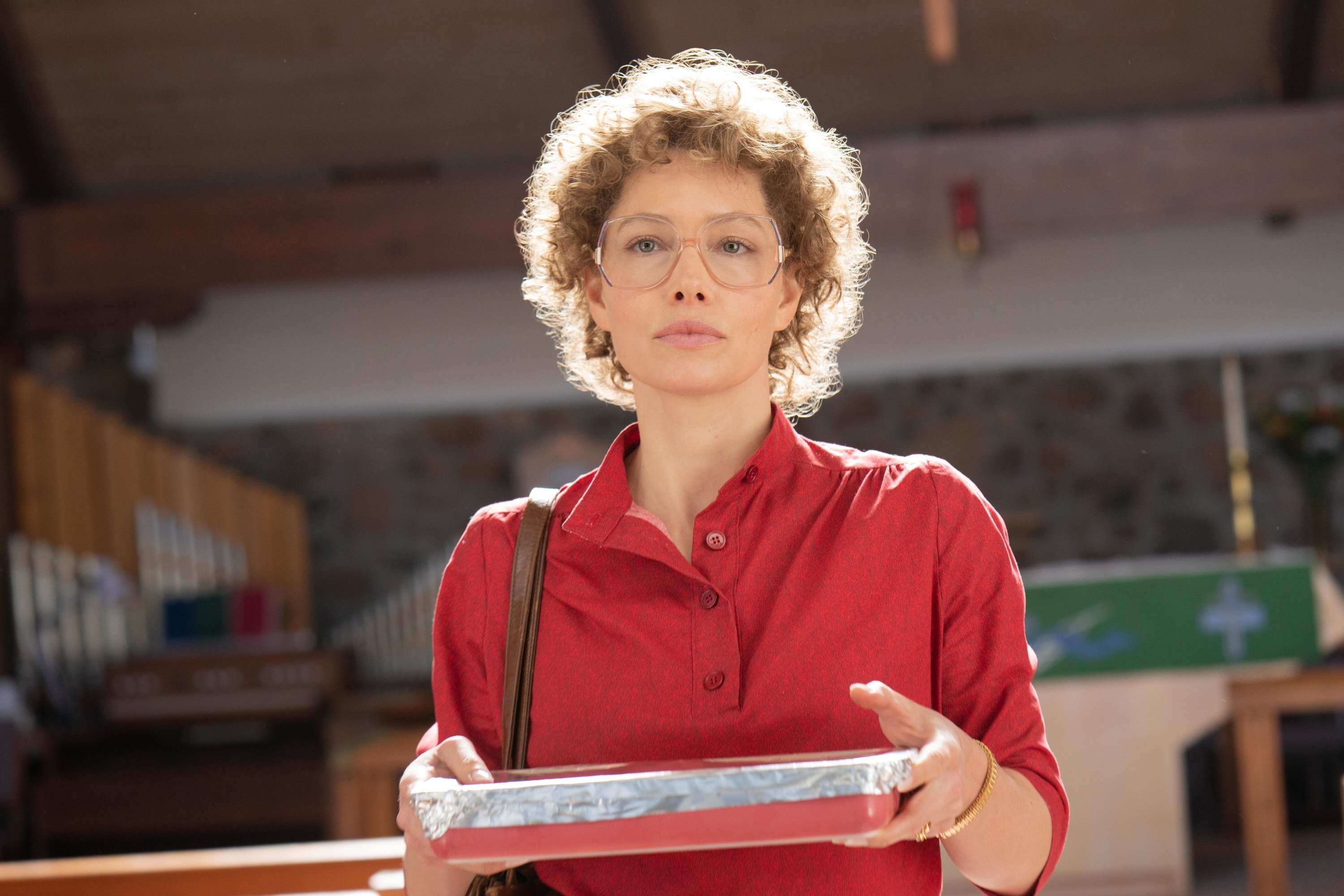 Candy's portrayal on the show reflects how the trial played out in real life. In court, Candy's defense attorney, Don Crowder, called witnesses who described his client as a loving and social mother, in contrast to the "standoffish" and "prone to depression" Betty. The women's pastor testified that he found Betty difficult, while Candy was friendly. It was thus apparently not a huge stretch for jurors to imagine that Candy was really the victim in the entire sordid affair.
In Candy's courtroom testimony, which is dramatized in the show, Betty had somehow discovered the affair (Allan testified that he didn't know whether his wife knew anything about it). Candy said that when she arrived at Betty's home that day, Betty confronted her about the cheating, told her that she had to kill her, and rushed at her with an ax. Then Candy testified that she went into a dissociative state as she fought for her life (Candy blamed her reaction on childhood trauma, which she remembered after sessions with a hypnotist).
"When Betty Gore came at Candy Montgomery, she was no longer a human being — she was an animal," Crowder told the jury, both in real life and onscreen.
History is written by the victors, and in this case, the narrative of Betty and Candy has been determined by the woman who survived their deadly encounter. The press covered Candy favorably before she eventually faded from public view. In a wire story written after her acquittal, Candy told the reporter, as she had champagne and cake at a "small victory party" at her home, that she had received constant support from friends and family during and after the trial. (She also quipped to the reporter that she "wasn't dangerous" after opening the door with a knife in her hand.)
This instinct to center Candy in the story rather than Betty or Betty's family has continued in Candy. Before I watched the show, I read the Texas Monthly series but was surprised to find there was little other publicly available information. The murder hadn't been covered by true crime blogs or dissected on Websleuths; there was no "Candy" podcast. In order to find any coverage of the murder and trial, I had to go into newspaper archives and read old reports from 1980. With its release, amateur sleuths are likely to comb through old news articles just like I did, speculating whether Candy got away with murder or if Betty really did charge at her with an ax. A new audience will learn the name Betty Gore in a negative light.
As I watched the show, I couldn't stop wondering who it was for. No one is asking the courts to relitigate or reopen the case; Candy is alive but can't be retried for the same crime. There's no mystery to solve here, no body or suspect to find. I couldn't track Candy down, but I can't imagine she is too thrilled about the publicity. The Gore family member told me that both of Betty's grown children have gone on to become happy and successful, and have declined numerous requests over the years to participate in true crime shows interested in featuring their mother's case. The family is displeased that this is all being dredged up, and their family trauma will be in the spotlight anew.
"It's one thing for shows like Dateline to do stories with family participation and input, but this goes too far," they said.
So why bring the crime back into the public eye now? The answer is rather simple. The show is for us: the viewers who feed the massive true crime industrial complex, demanding juicier and more shocking cases for our consumption. If the story is good, it doesn't matter that Betty's children will now have to relive their childhood tragedy when they have only ever sought privacy. It doesn't matter if Betty was really as unpleasant as the show makes her seem, if Candy was as innocent as it makes her seem, or what really happened that day; what matters is that we will watch.
At the end of Candy, Candy testifies about her final encounter with Betty. In the back of the courtroom, Betty appears. She glowers beneath her pageboy haircut, silently judging Candy's version of events. What is she thinking? That Candy is wrong? Or that she wished she had killed Candy instead?
We'll never know because Betty never explains. As the jury announces they have found Candy not guilty, Betty just looks distraught, then fades away. She never gets to tell us her side of the story. ●
Correction: Texas Monthly is not affiliated with the Hulu series. A previous version of this article misstated their involvement.