This is Madison O'Neill and her brand-new fiancé, Charlie Dohrmann. The couple are both from Iowa, but Charlie is currently living in San Diego as he serves in the Navy.
After two and a half years of dating, Charlie proposed to Madison in San Diego. Madison told BuzzFeed News she was totally shocked (as is evident in this photo).
While the couple's photos are super cute, it is the story behind their relationship that has made them go viral on Twitter this week. The duo actually started dating after Madison requested a wedding date via Twitter after she broke up with her previous boyfriend.
Madison said it all started when she broke up with her ex shortly before the wedding, which she had RSVP'd to with a +1.
"Once we broke up, I realized I was dateless and I didn't really want to go alone," she said.
She then had the idea to tweet about it, and ask if anyone wanted to come with her. But, she said, it was mostly a joke.
"I figured if anyone responded it would be a close friend that would come with me just for fun," she said.
"So hmu if you wanna be my date to a wedding tomorrow," she wrote on July 10, 2015. Lucky for her, Charlie saw it.
Charlie decided to shoot his shot, and offered to be Madison's wedding date the next day.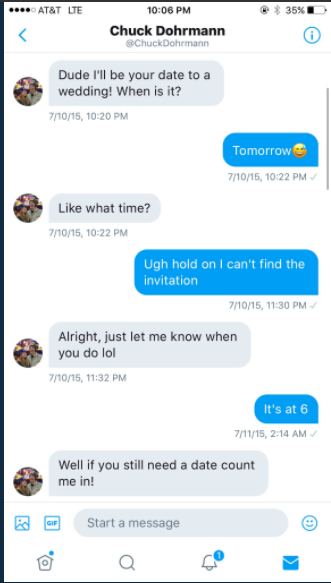 To her surprise, they had an amazing time. They became official soon after. "I definitely wouldn't have guessed that we'd end up where we are now," Madison said.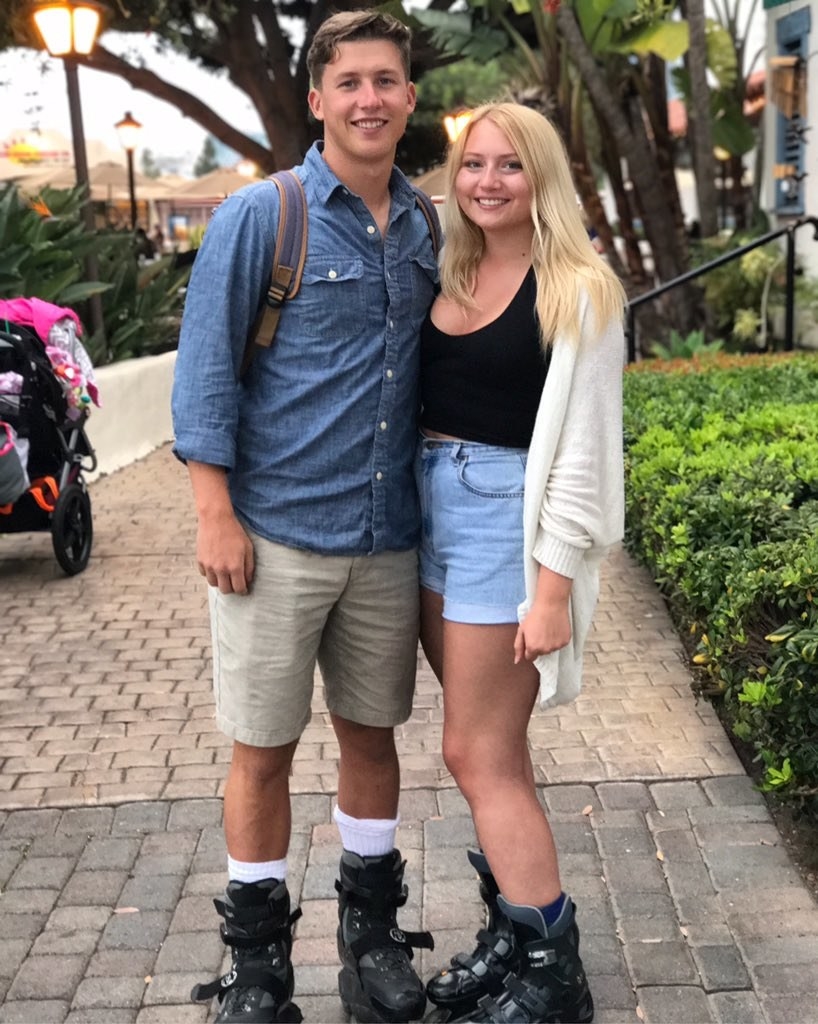 After the engagement, Madison decided to share her love story on Twitter, where they met. It went super viral, and people were totally impressed by their story.
Many gave Charlie well-deserved props for shooting his shot so effortlessly.
"My boy @ChuckDohrmann landed the best shot ever," said one person.
Everyone became super invested in their wedding.
And other girls are hoping it will work for them too.
Madison said it has been "very strange" going viral, but also nice.
"It's amazing to see so many people wishing us luck and telling us how cute our story is," she said. "It's definitely making this whole engagement that much more exciting."