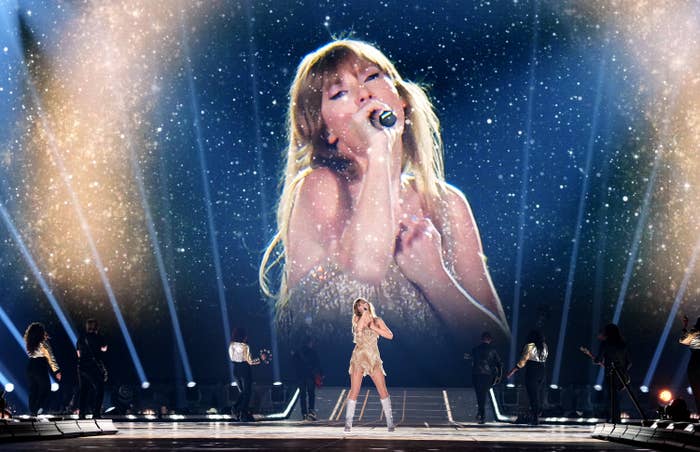 Taylor Swift has begun her Eras tour after many obstacles and much discourse, and it's been an emotional journey for both fans and the star herself.
During her first stop, at the State Farm Stadium in Glendale, Arizona, Swift greeted thousands of fans at the sold-out show with stunts and performances that immediately went viral — from a theatrical fan dance introduction to a swan dive off the stage that transformed into a projection of her "swimming" beneath the walkway.
During the show, Swift got candid while playing a moss-covered piano. "I missed you so much. I can't even go into how much I missed you because there's no way to verbalize it," the singer says in a video clip recorded by @reaganbaylee on TikTok. "I'm really, really, really overwhelmed, and I've been trying to keep it together all night."
The pop star's performance on Friday was her first return to the stage in three years, with a setlist of 50 songs that stretched for three hours. The tour has been highly anticipated online, even becoming the focus of a Senate hearing after fans criticized Ticketmaster for long queues and inflated prices.
Ticketmaster's parent company, LiveNation, said in a statement last November that it "takes its responsibilities under the antitrust laws seriously and does not engage in behaviors that could justify antitrust litigation."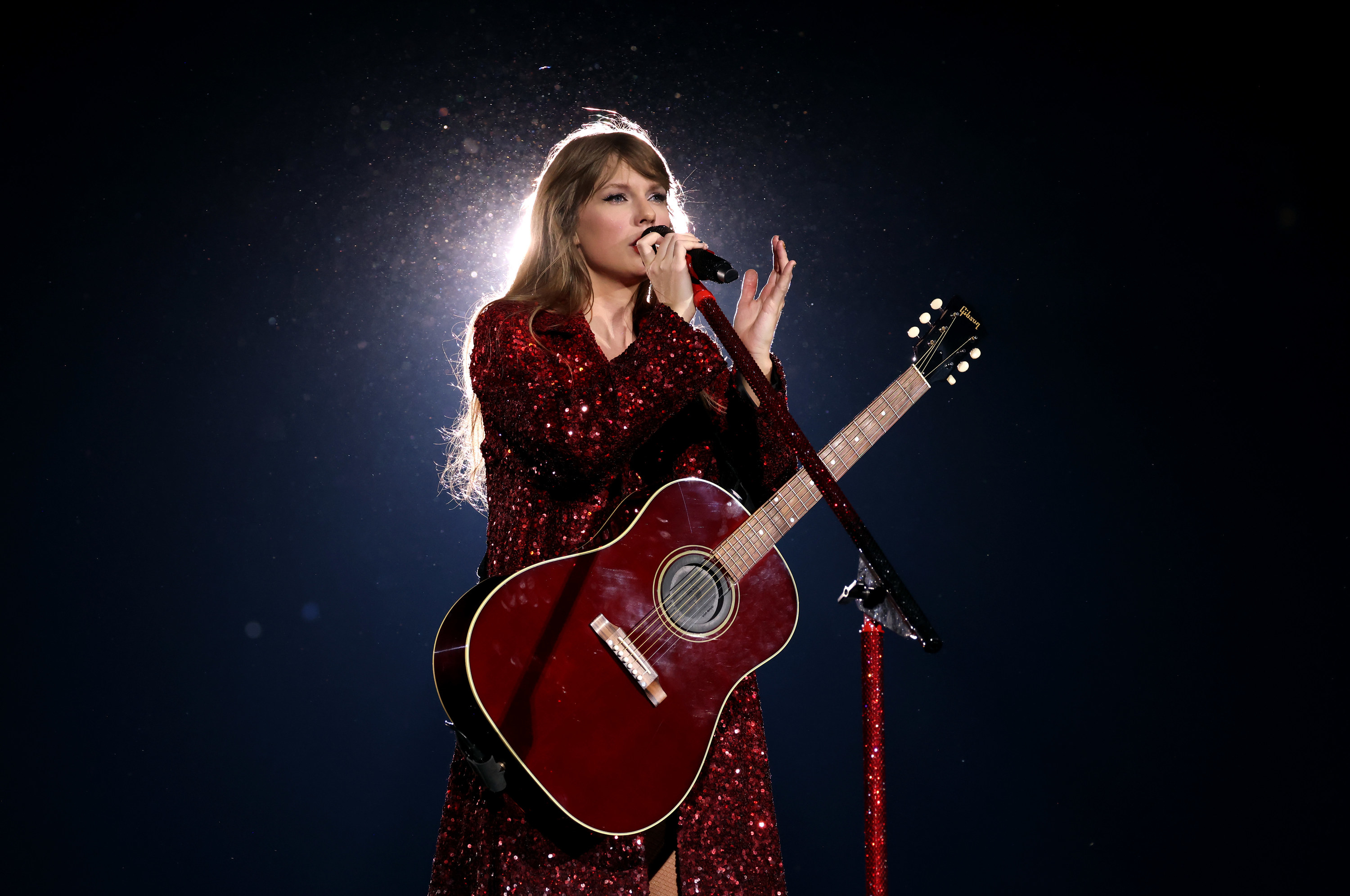 Now, with the tour finally launched, fans have become even more excitable — #erastouroutfits has 114.4 million views on TikTok, and #glendaletstheerastour already has 153 million views as of Saturday.
"I'm gonna take a wild guess and say if you're here tonight, there's a pretty good chance that you went through a considerable amount of effort to be with us tonight," Swift joked at the start of the night.
It wasn't the only piece of social media discourse that the star addressed on the first night of her tour. She incorporated the trending "Bejeweled" TikTok dance into the performance choreography and, during her mid-show confessional, Swift even roasted her fans for some of the jokes that have been swirling on social media prior to the start of the tour.
"I've just gotta pick a few things that seem relevant to the topic at hand," Swift says in the video. "We're currently in the middle of the Evermore album right now, which is an album I absolutely love, despite what some of you say on TikTok." The audience begins to scream happily in response. "Oh, I've seen it. I've seen all of it," she says in a mock-angry tone.
Evermore, the cottagecore-inspired album that Swift released at the end of 2020, has become the subject of many jokes on social media about whether or not Swift herself actually likes the album.
Fans began sharing their reactions in the comments. "she's beating the evermore hater allegations omg," one said. "evermore is not the forgotten child," another wrote.
Others were thrilled to hear that the star was listening into their conversations. "THIS IS THE BEST DAY OF MY LIFE," one fan said on Twitter.
The first leg of the Eras tour will continue until Aug. 9, ending at SoFi Stadium in Los Angeles. International dates have not yet been announced.
Correction: Swift said she was in the middle of playing her Evermore set. An earlier version of this story misinterpreted her comment.