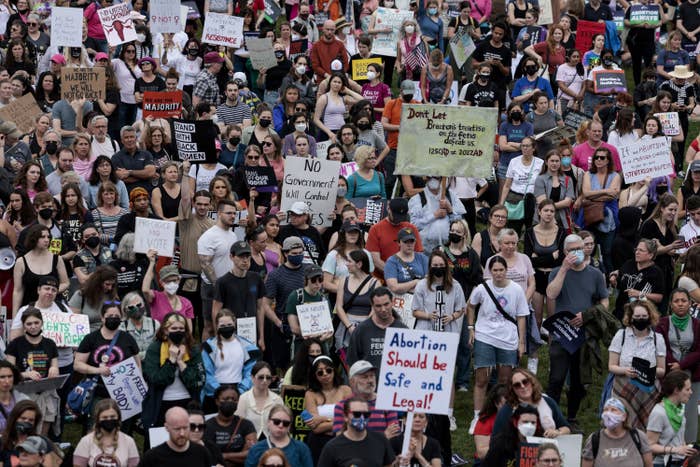 Across the nation, abortion rights demonstrators took to the streets to launch a summer of mobilization, fueled by rage over a leaked Supreme Court draft opinion to roll back Roe v. Wade, landmark legislation protecting the right to an abortion.
In major cities including Atlanta, New York, Los Angeles, and Washington, DC, thousands gathered for the Bans Off Our Bodies marches, with a clear message directed at decision-makers.
"For the women of this country, this will be a summer of rage. Until our government starts working for us and codifies our right to an abortion, we will be UNGOVERNABLE," tweeted Rachel O'Leary Carmona, executive director of Women's March. "This is a fight for [abortion] rights. And it's a fight we'll win."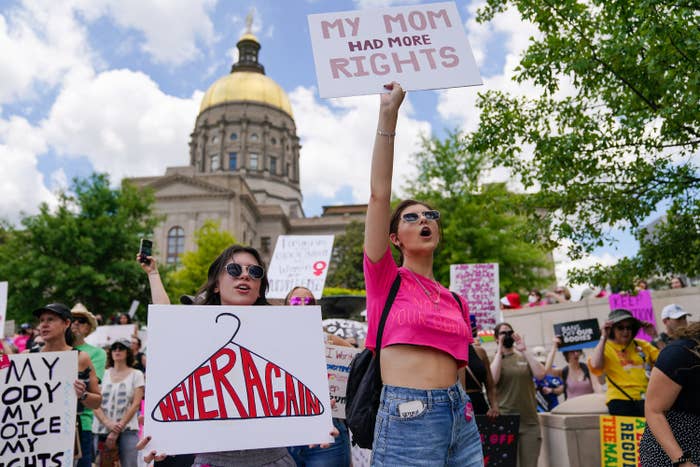 In NYC, the rally began in Brooklyn and ended in Manhattan's Foley Square. At least 10,000 protestors, according to organizer estimates, marched across the Brooklyn Bridge and took over its entire span.
Merle McEldowney, 78, had gathered in Brooklyn's Cadman Plaza, surrounded by thousands laden with signs and clothing emblazoned with feminist slogans.
"I had to be here," she told BuzzFeed News. "If we don't speak out, we're going to lose all kinds of rights. People want to take away women's rights and rights for minorities."
"I remember when Roe v. Wade was passed," she said. "I remember how worrying it was as a young woman. My concern is that this will erode into birth control, same-sex marriage, a lot of other issues."
The Bans Off Our Bodies marches come days after the Senate voted down a bill to codify the right to an abortion, thereby failing to secure the core protections of Roe v. Wade in the likely event that it is struck down.
Speaking at Fountain Square in Cincinnati, Planned Parenthood Southwest Ohio CEO Kersha Deibel told attendees that organizers had no intention of backing down quietly.
"We've marched in the streets; some of you have laid your bodies on the line for freedom," Deibel said. "You've walked the halls of Congress in the Capitol, and we won't stop until we get what we need."
"Today, I'm rallying in Los Angeles to declare that no courts, no politicians, and no bans should ever take your freedom and right to make personal medical decisions — including your right to abortion," tweeted Riverdale actor Hayley Law.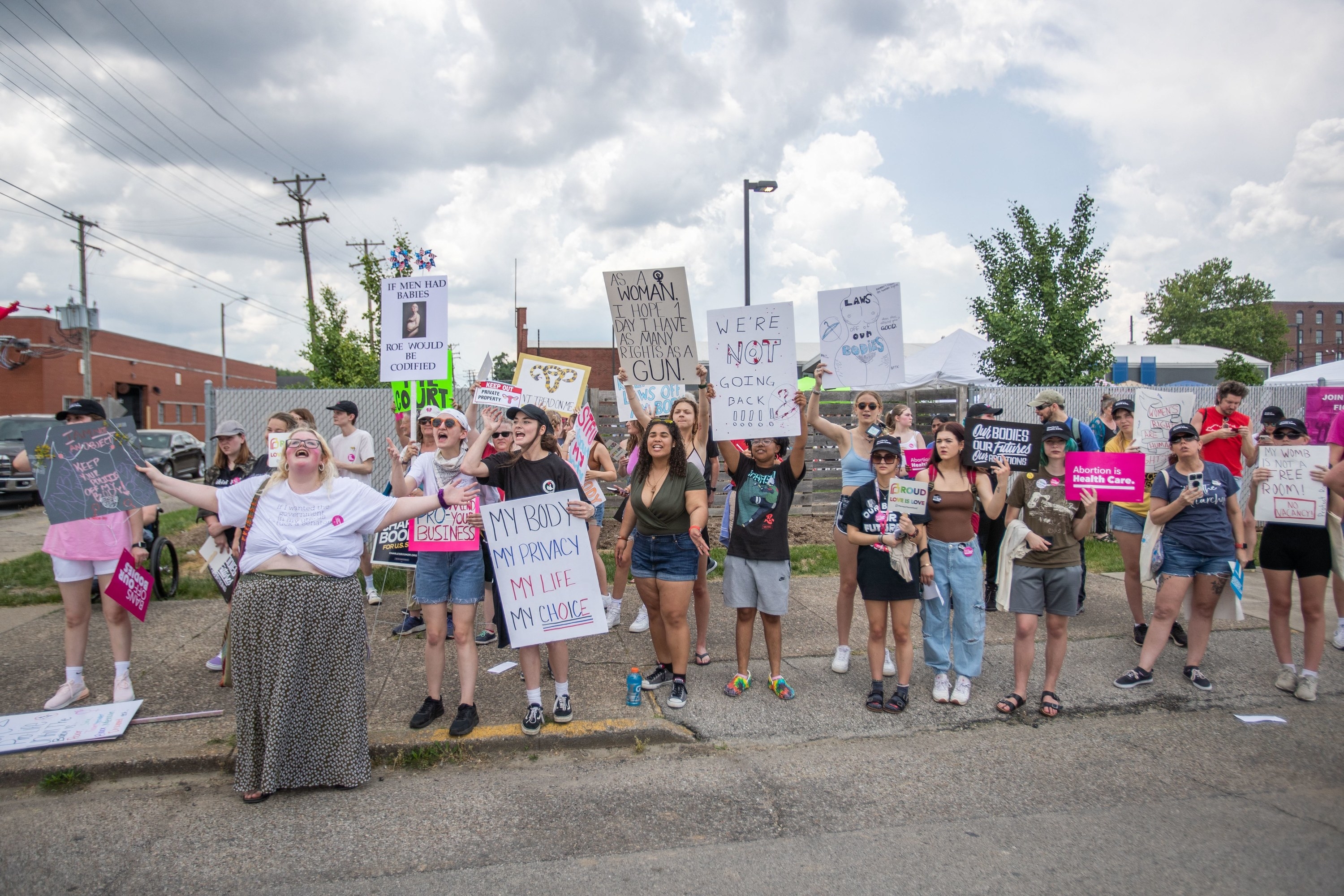 Today's demonstrations were the effort of a coalition of groups, including Planned Parenthood, Women's March, and Rise Up 4 Abortion Rights, with more public demonstrations expected.
It was a truly family affair in New York on Saturday, with many mothers bringing their daughters to the rally. Talia, who did not provide her last name, came with her friend and their two mothers. Her mother had come up with the idea to bring signs and decorate them with flowers and Talia's best green thong. "I've had an abortion before — this is a ban on healthcare and rights for people everywhere," she said.
One woman, who declined to give her name, said she had marched over 30 years ago for abortion rights and was ready to do so again.
"In college, I went to SUNY Stony Brook and I rallied my girls. We went to Washington, DC, and we did the pro-choice rally there, and ever since," she said. "Now I have twins of my own, and I don't want my daughter to have less reproductive rights than her mom and her grandma."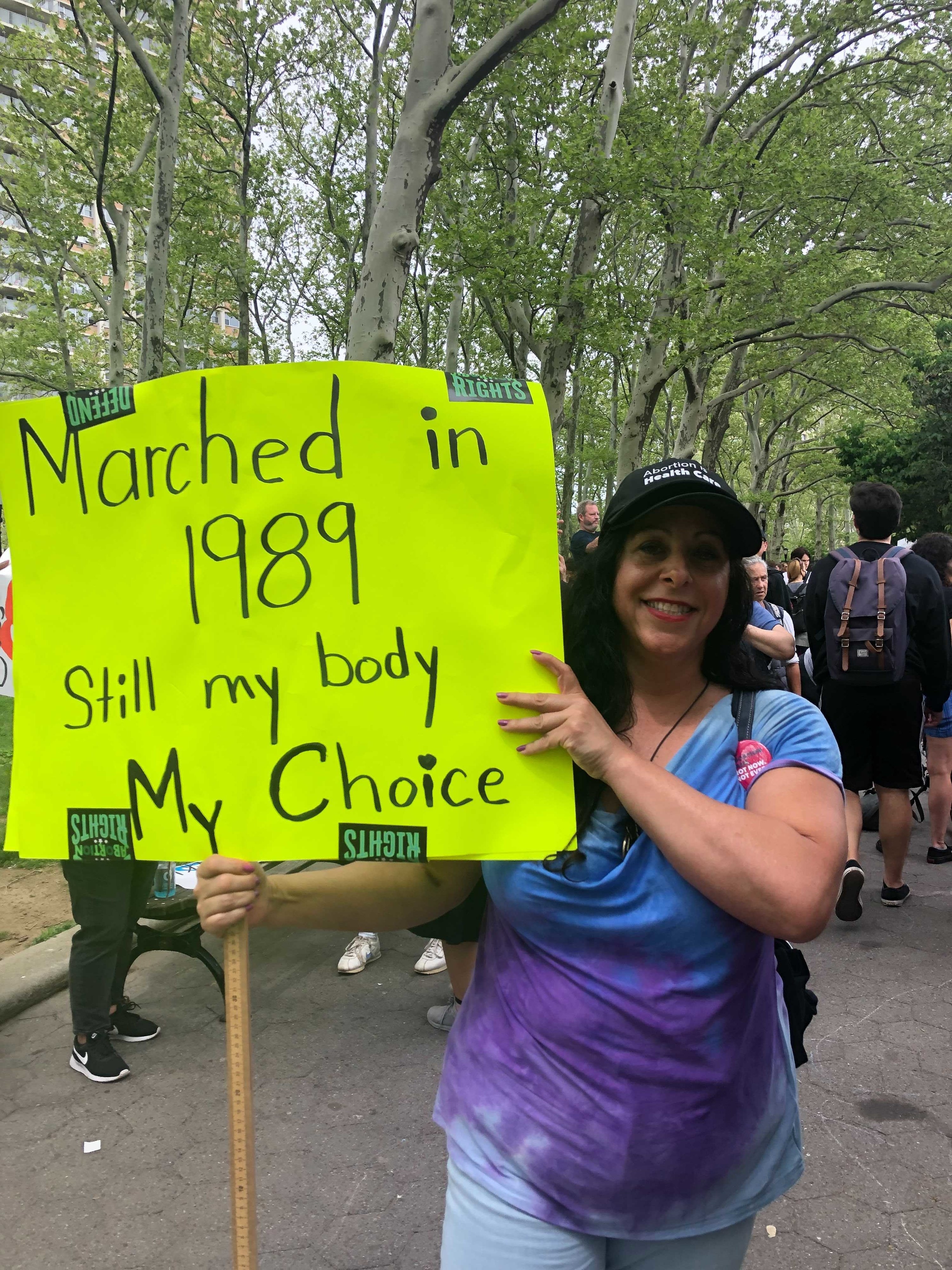 Another protestor, who declined to be named, told BuzzFeed News that one key issue for her was equal abortion access. "My mother flew to Puerto Rico in the late '60s for an abortion," she said. "She already had three children. She was lucky and had enough money, but many women don't."
For those who have lived solely in the age of Roe, many shared stories about how important the freedom of choice was to them. Ana Gomez attended the protest with her young son Hugo, sharing that she was participating in support of the future prospects of young women.
"My immediate concerns are for the little girls that don't get a choice. It's really scary to me to think about," she told BuzzFeed News. "I had him when I was 27, and I still thought I wasn't ready, and I can't imagine that happening to somebody else. I just want them to have a choice because I had the choice. I decided to keep him, but you know what? I want other people to have the choice."