A woman whose body was found in a stairwell of a building at a San Francisco hospital Wednesday had dementia and was reported missing from a care facility on the campus 10 days prior.
Rachael Kagan, a spokesperson for the San Francisco Department of Public Health, said a hospital employee discovered the body around 1 p.m. in the power plant building on the grounds of Zuckerberg San Francisco General Hospital and Trauma Center.
"We don't know how this woman gained access to the area," Kagan told reporters Wednesday.

But on Thursday, officials said they had learned that it was possible for the public to access the building, which does not house any patients, between 6 a.m. and 6 p.m.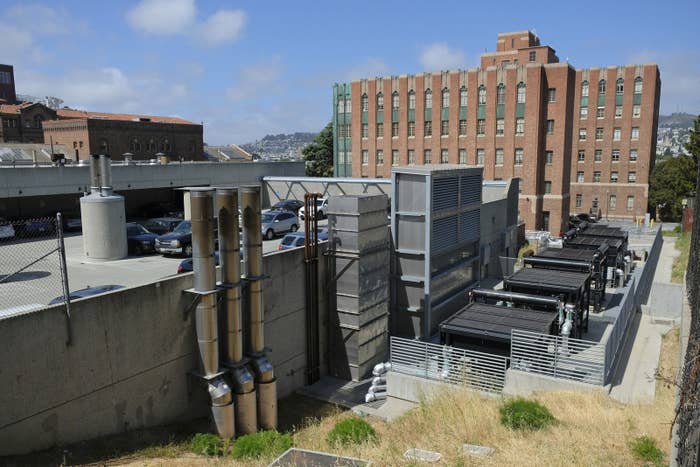 Now, as a result of the incident, security badges are required to access the building, Roland Pickens, director of the Department of Public Health's San Francisco Health Network, told reporters Thursday.
The woman was identified as Ruby Andersen, 75, a resident of the behavioral health center, which is located on hospital grounds and managed by the Department of Public Health.
Family members told KGO-TV that Andersen had dementia and was reported missing from the center on May 20.

San Francisco Sheriff Vicki Hennessy said Thursday that her department, which manages security at the hospital, received the missing person's report after Andersen left the the center for the day on May 19 and did not return.
Officials said they could not confirm if Andersen suffered from dementia because they had not yet received permission from her family to discuss why she was living at the facility as required by privacy laws.
This was the second time in recent years that a woman's body was found in a stairwell on the hospital grounds.
In 2013, the body of Lynne Spalding, a 57-year-old patient who had been missing for more than two weeks, was found in a stairway.
That discovery came during a routine stairwell check on Oct. 8, 2013 — four days after a doctor reported to a nurse that he had seen a woman slumped over in a stairwell, according to NBC Bay Area.
Spalding's family got a $3 million settlement from the city and the University of California, whose staff was involved in her care.
The incident led to the firing of a dispatcher who told the nurse there would be a search of the stairway after the Oct. 4 report, NBC Bay Area reported. Five other deputies were also subject to discipline and two supervisors were suspended.
The facility where Andersen lived is home to 50 residents ages 60 and older and is mainly designed to take care of people with mental health conditions, according to Kelly Hiramoto, director of San Francisco Health Network's transitions program.
The residents can sign themselves out of the facility and let the staff know when they will return. If they get delayed or decide to spend the night with family, residents typically call the facility to let staff know, Hiramoto said.
After checking the hospital to make sure Andersen was not admitted and confirming that she was not with her family, the sheriff's department circulated missing person flyers around the hospital campus, Hennessy said.
"We walked around the hospital and passed it out to everybody at the hospital," she said.
Deputies did not, however, check the power plant building as they would have if a patient had been reported missing from either of the two hospital buildings on campus.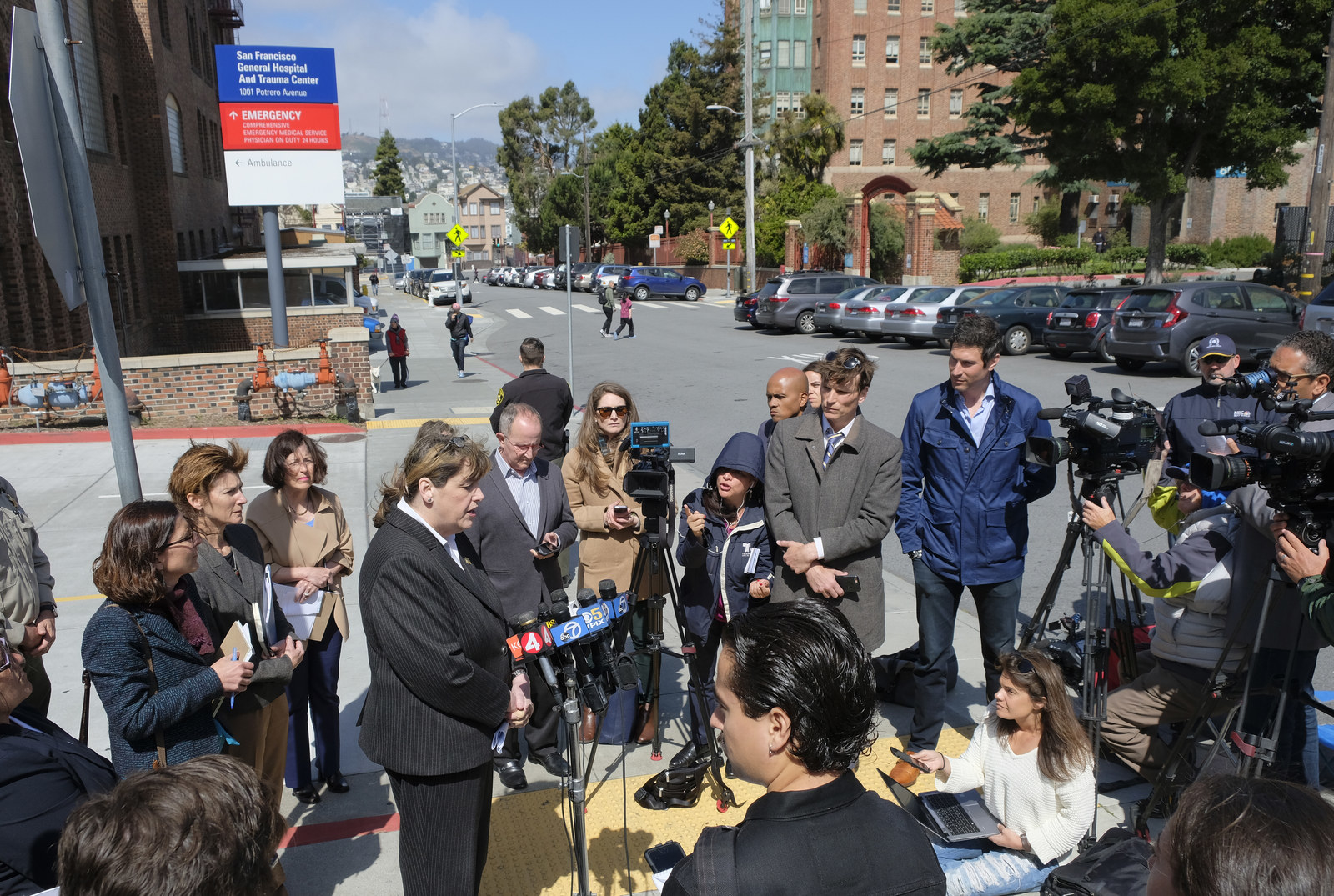 Hennessy said that since the Spalding incident, the sheriff's department protocol is to search "every single nook and cranny of the campus" when a patient is reported missing.
But since Andersen was a resident and not a patient, they didn't do that.
"That is not our protocol," Hennessy said. "She was not a patient. She was a resident of a board and care facility that happened to be on the campus. She regularly signed herself in and out."
The hospital was not acting on a missing person report when Andersen's body was found.
"We had established protocols which were followed," Kagan said. "Something went wrong here (and) we're looking into how it can be prevented in the future."