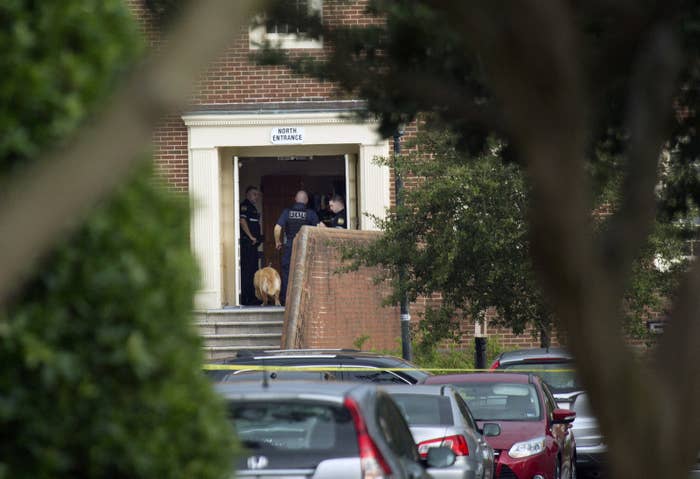 Twelve people were killed and at least four others were injured after a city employee opened fire at a large government complex in Virginia on Friday afternoon, officials said.
Police responded to the Virginia Beach Municipal Center shortly after 4 p.m. when a longtime public utilities employee entered Building 2 and "began to indiscriminately fire upon all the victims," Virginia Beach Police Chief James Cervera said.
"This is the most devastating day in the history of Virginia Beach," Mayor Bobby Dyer said during a news conference. "The people involved are our friends, coworkers, neighbors, colleagues."

Cervera said four officers, including two K-9 handlers, engaged the suspect in what the police chief described as a "long gun battle."
One of the officers was injured in that exchange. The shooter, whom Cervera refused to identify Friday night, was killed.
Authorities added that they believe there was only one shooter, whom Cervera said was armed with a .45-caliber handgun that had a suppressor on it. Officials also recovered multiple extended magazines.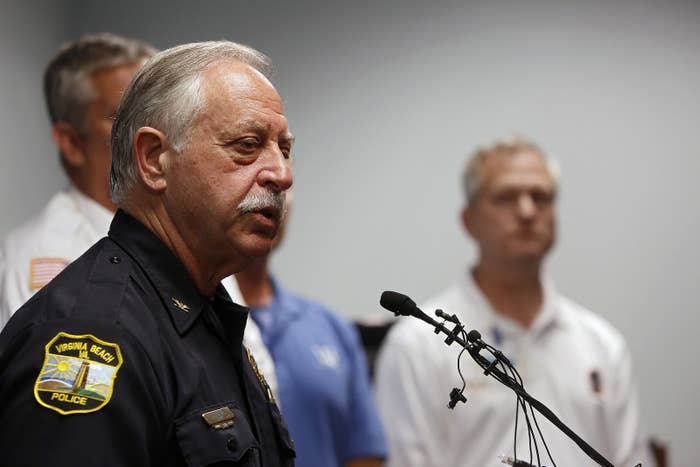 Victims were located on all three floors of the building, which houses various city departments, including public works, public utilities, planning, and communications and information technology, according to the city's website. One victim was found dead outside in a vehicle, Cervera said.
Sentara Virginia Beach General Hospital was still treating three patients as of Friday night. A fourth patient who was airlifted to Sentara Norfolk General Hospital's trauma center was in critical condition, according to Dale Gauding, a spokesperson for the Sentara Healthcare system.

Cervera said Friday night that one of the victims who was transported to a local hospital had succumbed to their injuries and that at least four others were still being treated.
Officials were still working to identify the victims and notify their families.
Cervera said as many as 400 city employees work out of Building 2. The municipal center consists of 30 government buildings.
Cervera said because the shooter was a current employee of the city, he had access to the building and would not have been checked before entering.
"Right now we have a lot of questions. The whys, they will come later," he said. "Right now we have more questions really than we have answers."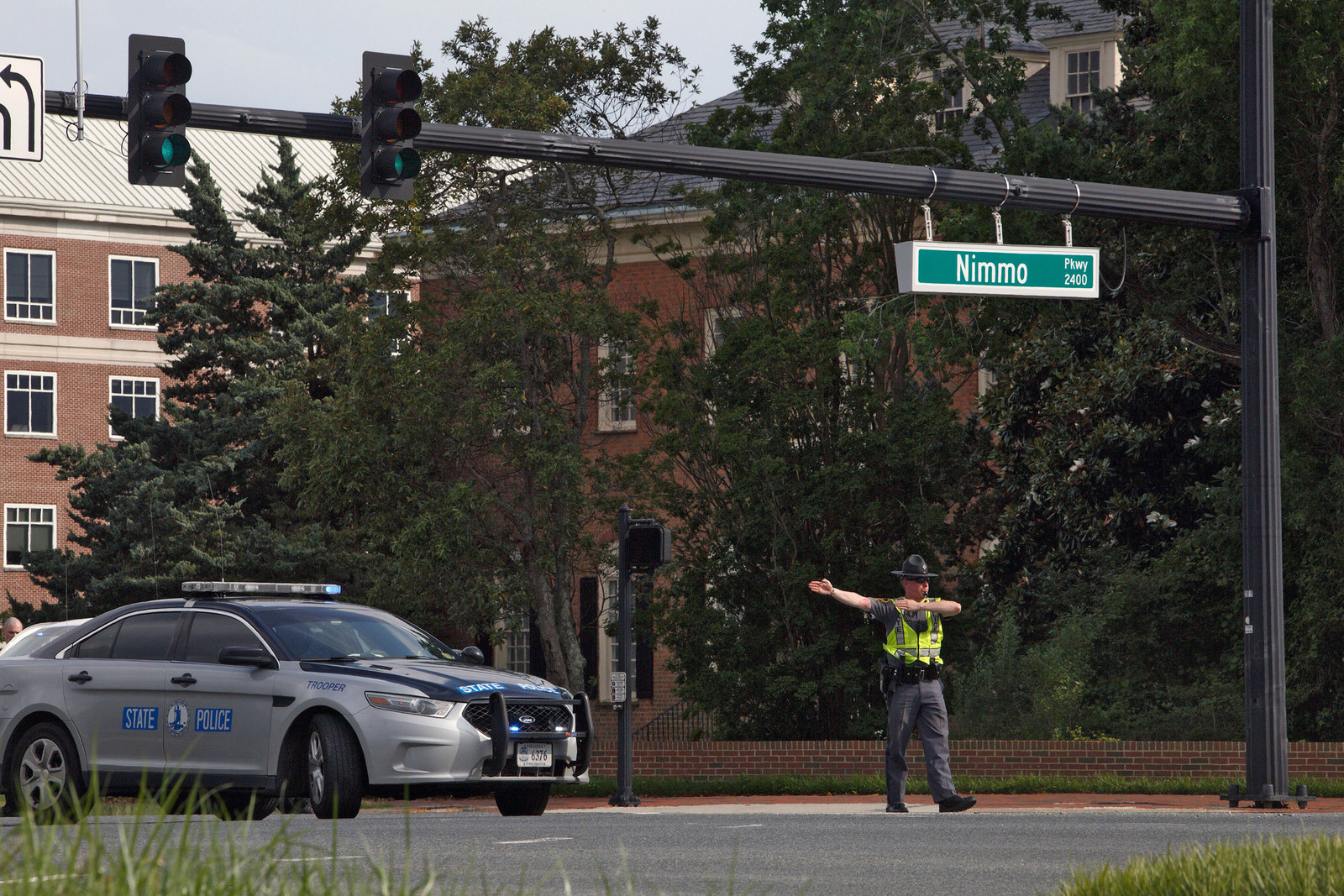 The FBI, Department of Homeland Security, and Virginia State Police are assisting in the investigation.
Arthur Felton, who was inside Building 2 when the shooting began, told the Virginian-Pilot he evacuated the building after a coworker heard gunshots.
"I never thought this would happen in my building," said Felton, an 18-year employee in the planning department. "The people who were shot — I'm sure I know most of them."
Megan Banton, a public utilities employee, told WAVY-TV she and her coworkers barricaded themselves in their office as she called 911.
"We just heard people yelling and screaming to get down," Banton said. "I don't know what kind of person would do something like that."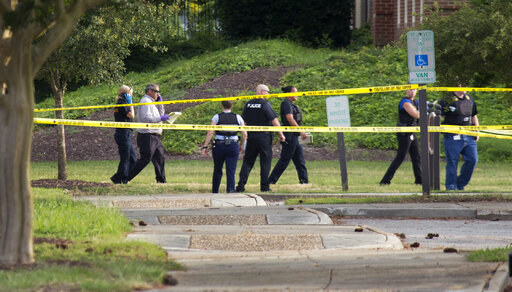 Another employee who was in the building, Zand Bakhtiari, told the Pilot he heard a quick succession of gunfire coming from a floor above or below him.
"It was repeated, rapid gunfire," said Bakhtiari, who was one of five people left in the Geographic Information Services Department when the shooting broke out.
After a few minutes, the gunfire stopped, Bakhtiari told the newspaper, adding that he could smell gunpowder.
"This is a horrific day for the commonwealth of Virginia, our hearts ache over the senseless violence that has been inflicted upon the Virginia Beach community today," Virginia Gov. Ralph Northam said at a news conference.

Virginia Beach is the most populous city in the state with an estimated 450,000 residents. The city is located in the southeastern part of the state on the Atlantic coast.