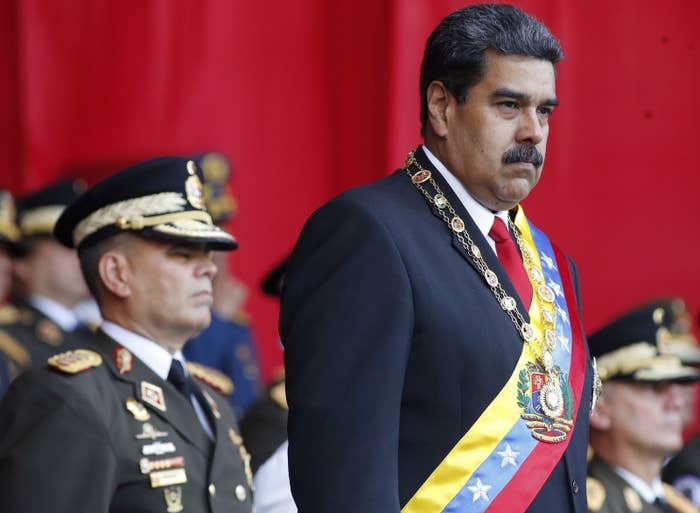 Venezuelan President Nicolás Maduro was unharmed in what the government said was an assassination attempt on the socialist leader during a speech at a military parade in the capital city of Caracas Saturday.
Venezuelan officials said several drones armed with explosives detonated near the president as he delivered his speech, but firefighters on the scene said the disturbance was actually the result of a gas tank explosion inside a nearby apartment, the Associated Press reported.

Seven people were injured in the apparent attack, said Information Minister Jorge Rodríguez. Smoke and flames could be seen coming out of a building window near the event.
State television showed Maduro abruptly cutting his speech short after an explosion startled officials and caused hundreds of soldiers standing in formation to disperse.
Speaking shortly after the incident, Maduro said far-right factions within Venezuela and Colombia, as well as Colombian President Juan Manuel Santos, were responsible for the attack.
"This was an attempt to kill me," he said, recounting the events. "Today they attempted to assassinate me."
He added that several people behind the apparent attack had already been taken into custody. "The investigation will get to the bottom of this," he said. "No matter who falls."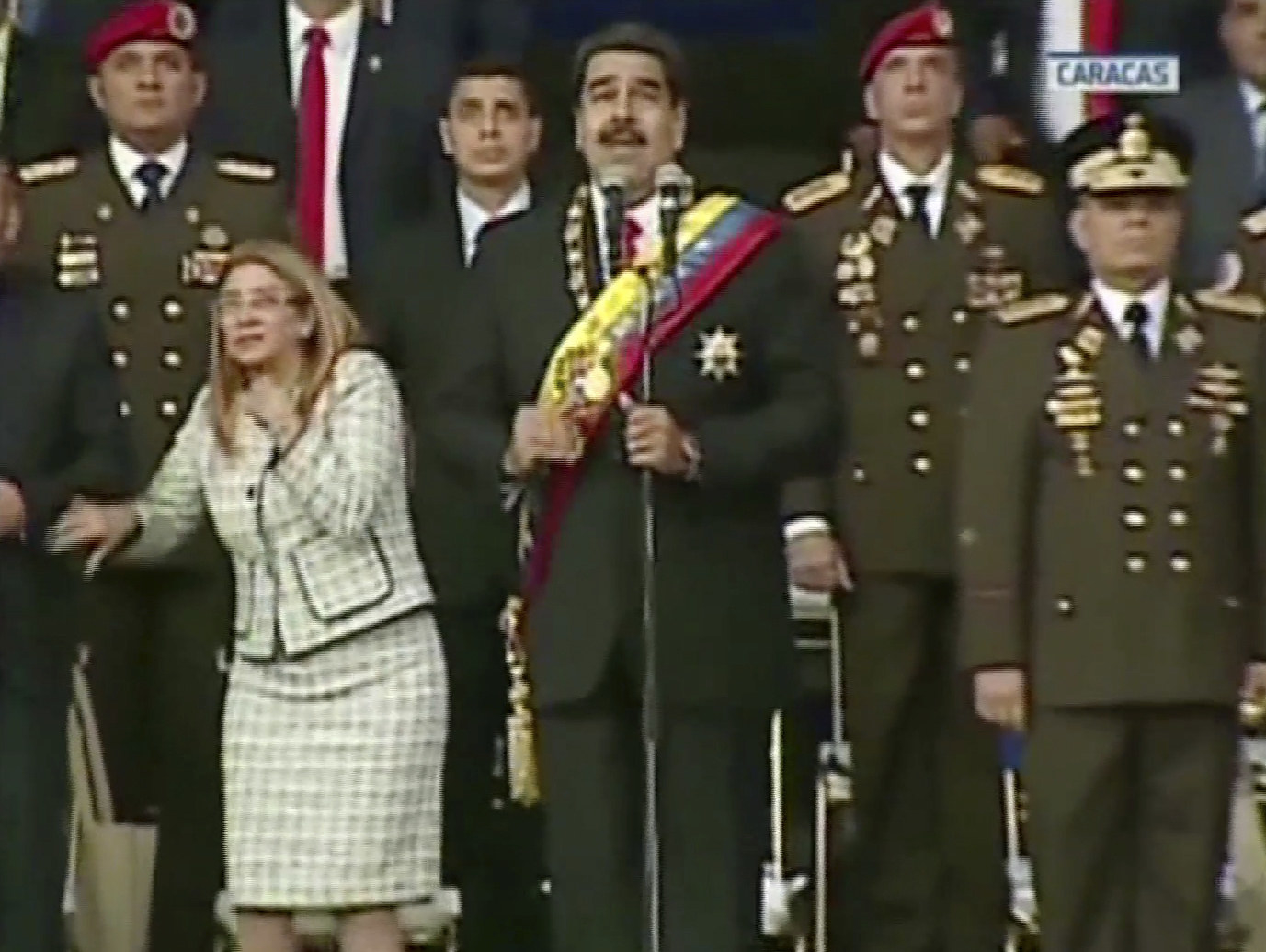 A group called Soldiers in T-shirts claimed responsibility for the attack in a tweet, saying it planned to fly two drones loaded with explosives at the president, but that government soldiers shot them down before they reached him.
Venezuela's government often accuses opponents of plotting to overthrow Maduro, who remains deeply unpopular amid his country's worsening economic and humanitarian crisis. He was recently reelected to another six-year term, in an election that other countries, including the United States, have decried as illegitimate.
The US State Department did not immediately respond to a request for comment on the alleged assassination attempt Saturday.
This is a developing story. Check back for updates and follow BuzzFeed News on Twitter.