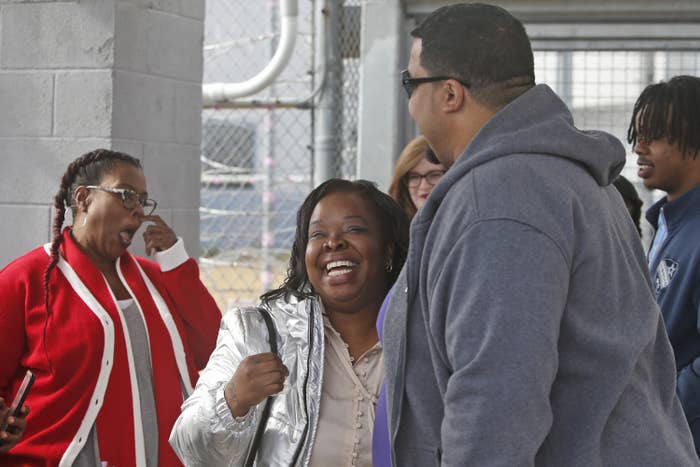 An Oklahoma woman who was sentenced to 30 years in prison for failing to protect her children from abuse was freed on Friday.
Tondalao Hall, 35, served 15 years behind bars while her and her children's abuser served just two years in jail.
Her case was the subject of a 2014 BuzzFeed News investigation that found 28 mothers in 11 states were sentenced to 10 years or more for failing to protect their children. In each of those cases, including Hall's, there was evidence that the mother herself was also a victim of the abuse. Hall's case was one of three where the mother got a longer sentence than the man who actually abused the child.
Hall was arrested in 2004 at age 19 for injuries that were found on her two youngest children after she took them to the hospital for treatment. The children's father and her then-boyfriend, Robert Braxton, received a two-year sentence for breaking the ribs and femur of their 3-month-old daughter.

Braxton walked free more than a decade ago, having been let go for time served. Meanwhile, Hall was locked up in an all-women prison in McLoud, Oklahoma, until Friday.
"First and foremost, I want to thank God for making a way and for keeping me safe and sane during this season of my life," Hall said in a statement from the ACLU of Oklahoma. "Secondly, for all the people God has placed in my life, my children and my family for sticking by me. Time and space cannot accommodate the list of people who have loved, helped, and supported me through all of this, so, to everyone who has, thank you and God bless you!"

Hall received a unanimous vote from the state parole board last month to recommend her for commutation. Gov. Kevin Stitt approved the request Thursday, according to the ACLU.
"While we rejoice in Hall's freedom as she exits the prison gates, we are haunted by the knowledge of all the other women who remain incarcerated for failing to stop the crimes of their abusers and recognize the countless other families torn apart by Oklahoma's failure to protect laws," ACLU of Oklahoma staff attorney Megan Lambert said in a statement. "We look forward to the day that all the other women wrongfully imprisoned for the crimes of their abusers follow Hall to freedom."
Lambert told BuzzFeed News reporter Alex Campbell, who reported the investigation into Hall's case, that his work "played a fundamental role in bringing Ms Hall's case to our attention."
The ACLU of Oklahoma got involved in Hall's case in 2016. After trying various legal avenues to free Hall over the last several years, the ACLU filed a commutation application with the support of the local district attorney in March.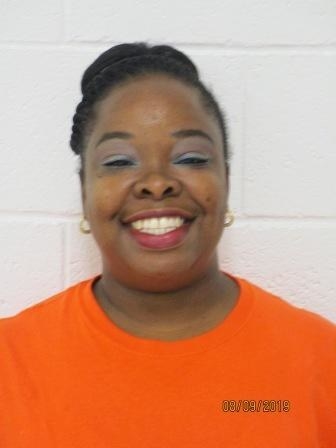 It was the third commutation application filed with the state parole board on her behalf.

"It was a huge relief and really fun and healing to get to see her interacting with her children and her family again. It was long overdue," Lambert told BuzzFeed News by phone Friday. "We were able to get her out of prison 15 years early, but it was also 15 years too late."

Lambert called the moment "bittersweet," saying that both she and Hall know "there are still far too many women still incarcerated" as a result of the state's failure-to-protect laws.
Between 2009 and 2018, 48 people have been convicted of failure to protect in just 13 of Oklahoma's 77 counties, according to Lambert. In 14 of those cases, the women got longer sentences than the men who were actually convicted of child abuse.
Lambert said she knew of at least four other women who are currently incarcerated at Mabel Bassett Correctional Center, where Hall served her sentence, for failure-to-protect convictions.
Hall plans to return to the prison as a volunteer and work to help free her friends, Lambert said.

"I love all them ladies," Hall said as she stood outside the prison with her family.
"I'm coming back to help a lot of them."
CORRECTION
Hall's commutation was approved by the governor Thursday. An earlier version of this post misstated the date it was approved.
An earlier version of this article, using information from court documents, misspelled Tondalao Hall's name.