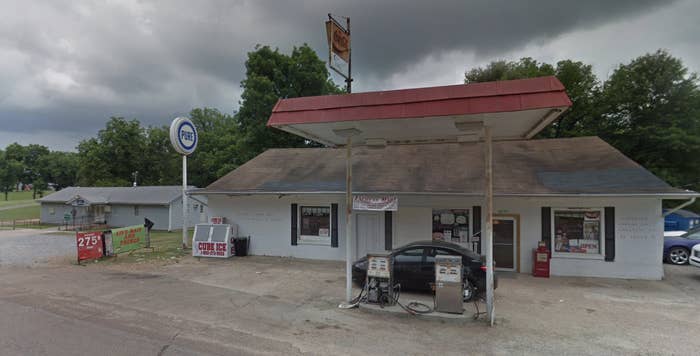 Six people were killed in a series of shootings in northwest Mississippi on Friday, officials said.
Tate County Sheriff Brad Lance told BuzzFeed News the shootings took place outside a convenience store and at two residences in Arkabutla, a rural unincorporated community that's home to fewer than 300 people. A suspect, identified as 52-year-old Richard Dale Crum of Arkabutla, has been taken into custody and is being held without bond at the county jail.
The victims have been identified as Chris Eugene Boyce, 59, Debra McNally Crum, 60, Lynda Faye McCain, 78, George Austin McCain, 73, Charles Edward Manuel, 76, and John Harold Rorie, 59.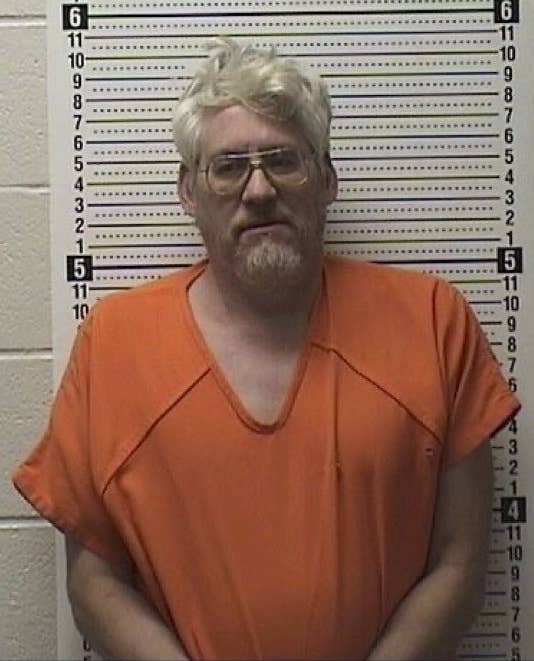 Authorities have not determined a motive, but Lance told BuzzFeed News that Debra McNally Crum was the suspect's ex-wife and that two other victims were relatives.
As of Monday, Richard Dale Crum has been charged with two counts of first-degree murder for the deaths of Boyce and his ex-wife. Additional charges are expected.
"The main thing we're working on, obviously, is trying to figure out what connections there are between the suspect and these victims [and] what triggered this event," Lance said on Friday.
Mississippi Gov. Tate Reeves said he has been briefed on the shootings and that authorities believe the suspect acted alone.
"I will ensure that the full resources of the state are available to law enforcement as we continue to investigate the situation," Reeves said in a statement.
The governor said the Mississippi Bureau of Investigation has been asked to assist local officials in their investigation.
Lance said the sheriff's office was first alerted to the shooting at the Express Mart, a convenience store and gas station, on Arkabutla Road at around 11 a.m. after people there reported that a man had come inside the store with what appeared to be a shotgun. No shots were fired inside the store, but when deputies arrived they found a deceased man with an apparent gunshot wound in the driver's seat of his vehicle.
Before authorities arrived at the store, they were alerted to a second shooting inside a residence on Bend Road, about 3 miles away. At that scene, deputies found a woman who had been shot and killed inside the home; her husband, who had been struck by the suspect but not shot, was also there, Lance said. The man initially told deputies he didn't know who the suspect was, but officials have since learned that the woman was Crum's ex-wife Debra McNally Crum.
Her husband George Drane told WREG on Monday that he hadn't seen Crum in 13 years when he busted open the door to their mobile home, knocking him down.
Drane said Crum shot his wife once before leaving to reload his gun. When Crum returned, he struggled with Drane and beat him with the stock of the firearm, Drane told the TV station.
"I was pretty much out of it," Drane said. "I was aware of what was going on, I could hear, but I couldn't hardly move. And he just walked straight over and shot her again. Killed her."
Drane and witnesses at the Express Mart provided similar suspect and vehicle descriptions. Sometime after, a patrol deputy spotted a vehicle matching the description in the driveway of a home on Arkabutla Dam Road, about 5 miles away from the Bend Road scene. When the deputy pulled up to the house, the suspect initially tried to drive away, but stopped and was taken into custody without incident, Lance said. Two handguns and a shotgun were recovered from the vehicle.
Deputies then discovered four deceased victims in the area of the Arkabutla Dam house, which Lance identified as Crum's residence. Two victims, a woman and a man, were found shot to death in a residence behind the suspect's house. Another man was found lying dead in the road between the two residences. The fourth victim, another man, was found dead from an apparent gunshot wound in the driver's seat of a vehicle in the roadway.
Lance said authorities believe Crum was related somehow to the two victims who were found in the residence behind his house and that one of them may have been his stepfather. The other two victims are believed to have been repair people who were doing work for the suspect or the victims killed in the house.
Lance said he could not comment on whether Crum had a criminal past or a history of domestic violence. A 2021 study by the Educational Fund to Stop Gun Violence found that more than two-thirds of mass shootings are domestic violence incidents or perpetrated by individuals with a history of domestic violence.
The American Public Health Association says gun violence in the US is a public health crisis. It is a leading cause of premature death in the country, responsible for more than 38,000 deaths annually. As of Feb. 17, at least 2,406 people have died from gun violence this year, and another 3,168 have died by suicide, according to data from the Gun Violence Archive. There have been at least 73 mass shootings, which the nonprofit defines as shootings where a minimum of four people are shot, in the US so far this year.
Mississippi has the highest gun death rate in the US, according to the Centers for Disease Control and Prevention.
Lance said homicides in Tate County are "very rare" and that he's never seen anything "on this kind of scale."
"A six-victim homicide is just unheard of here," the sheriff said. "People that live [in Arkabutla] have lived there most of their lives and know each other and help each other. It's just a shocking thing to have happen."