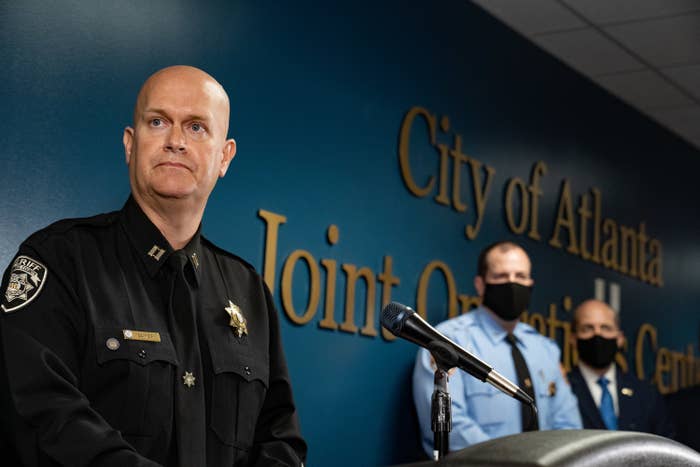 A Georgia official confirmed late Thursday that the spokesperson who said the spa shooter was having a "bad day" when he killed six Asian women and two others will no longer be providing updates on the investigation after the sheriff apologized, saying he didn't mean to sympathize with the suspect.
During a press conference on Wednesday, Capt. Jay Baker, director of communications and community relations at the sheriff's office, said the suspect in the attacks on three Atlanta-area spas had "a really bad day." Law enforcement officials also said at that time it was too early to determine if the shooter was motivated by race, even though the businesses advertise their majority female and Asian employees and the majority of the victims were Asian women. Instead, officials said the suspect told them he had a sex addiction and targeted the spas because he wanted to "take out that temptation."

"In as much as his words were taken or construed as insensitive or inappropriate, they were not intended to disrespect any of the victims, the gravity of this tragedy, or express empathy or sympathy for the suspect," Cherokee Sheriff Frank Reynolds said in a statement.

But on Thursday evening, Erika Neldner, communications director for Cherokee County, confirmed to BuzzFeed News in an email that Baker will no longer serve as the spokesperson on the investigation. Neldner said that moving forward she would be providing updates on the shooting. She did not provide any additional information.
Shortly after the press conference, BuzzFeed News reported that Baker had previously shared a photo of T-shirts based off the Corona beer label that said "Covid 19 IMPORTED VIRUS FROM CHY-NA."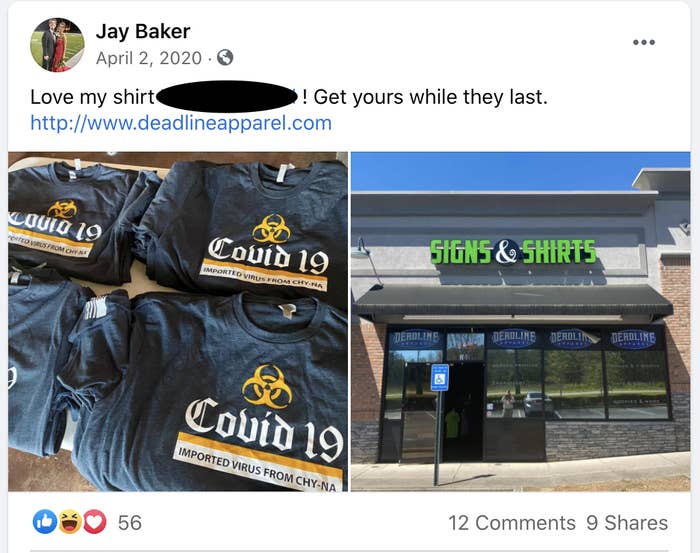 His comments about the shooter and past Facebook posts — as well as officials' focus on the suspect's narrative amid a spate of increased hate incidents against Asian Americans — have been widely criticized online.

Reynolds, who did not directly address the T-shirts in his statement, said Baker's "personal ties to the Asian community" and the greater community of Cherokee County "are well known to many."

"On behalf of the dedicated women and men of the Cherokee County Sheriff's Office we regret any heartache Captain Baker's words may have caused," he said.
On Thursday, Atlanta police, who are leading the investigation in two of the shootings, declined to comment on Baker's comments about the shooter.
"I'm only gonna comment about our investigation," Deputy Chief Charles Hampton Jr. told reporters. "We try to remember that eight families are impacted by this."
The Atlanta Police Department also sent out a statement Thursday afternoon, emphasizing that their investigation is still ongoing and that while the shooter's motivation "is important to know, we want to make it clear, there is no explanation that could justify these murders."
Clarissa-Jan Lim contributed reporting.