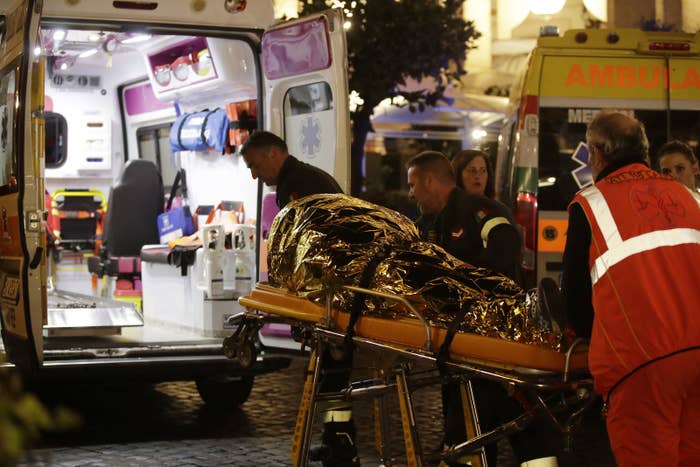 At least 24 people, including fans of a Russian soccer team, were injured after an escalator inside a Rome metro station gave way Tuesday night, according to Italian media.
The incident occurred in the Repubblica station before a Champions League match between CSKA Moscow and A.S. Roma. One person was in serious condition, and most of the injured were Russians who were in town for the soccer game, according to La Repubblica.
A terrifying video shows the crowded escalator speeding up before coming to a sudden halt, leaving people piled up at the bottom steps. Some passengers threw themselves to the center railing to escape.
La Repubblica reported that the escalator broke down after the fans collectively jumped and sang on the moving staircase.

"From what witnesses have said, it seems that some fans were jumping and dancing on the stairs," Rome Mayor Virginia Raggi told reporters, according to Reuters.
Raggi said officials have opened an investigation into the incident.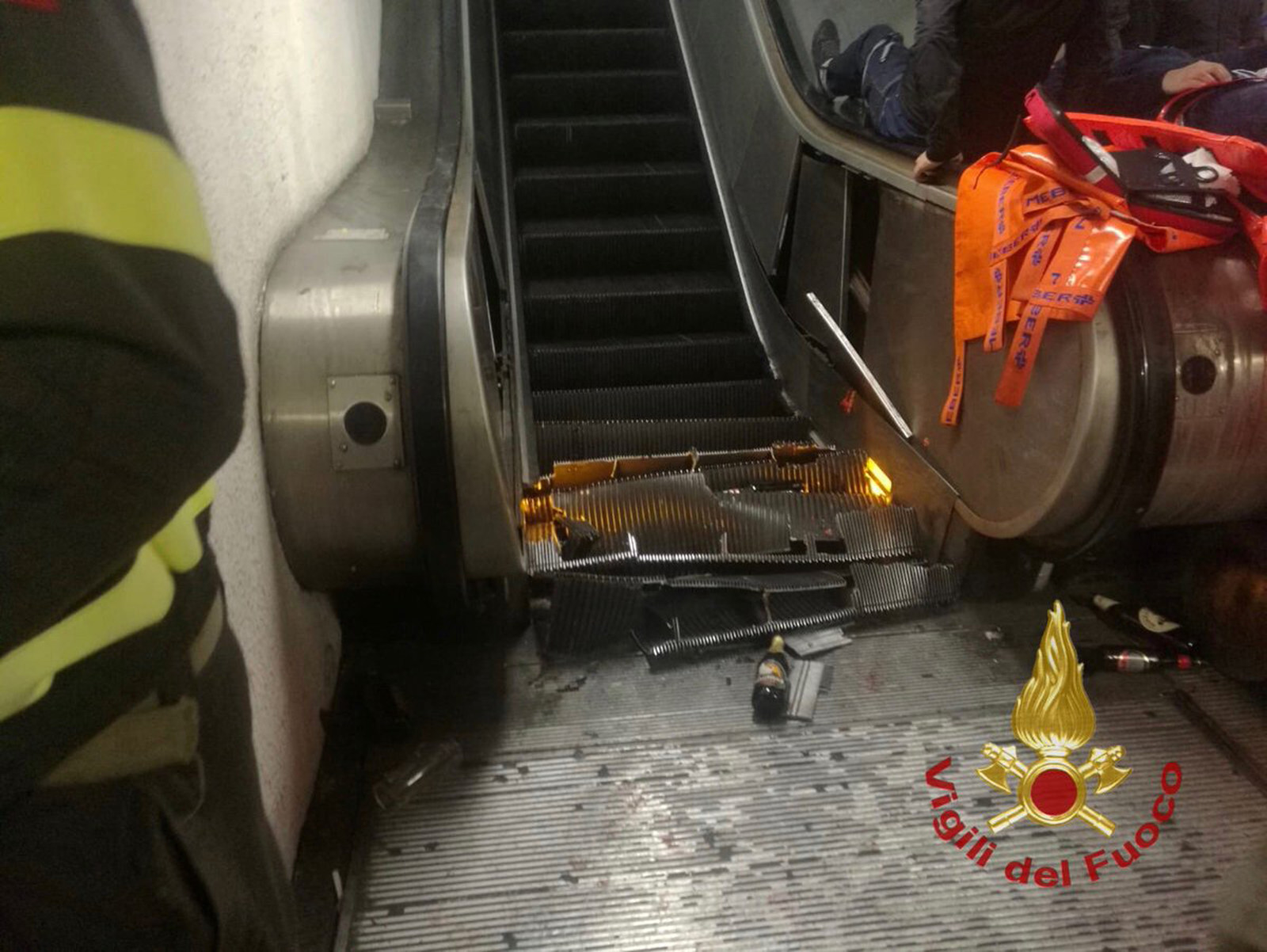 Giampietro Boscaino, a commander with Italian fire and rescue, said first responders found people piled up near the bottom of the escalator, according to Rai News. Most of them were suffering from injuries to their lower limbs, Boscaino said.
The wounded were transported to local hospitals, according to Italian emergency officials.

The station has been closed as officials investigate, Italian state police said.