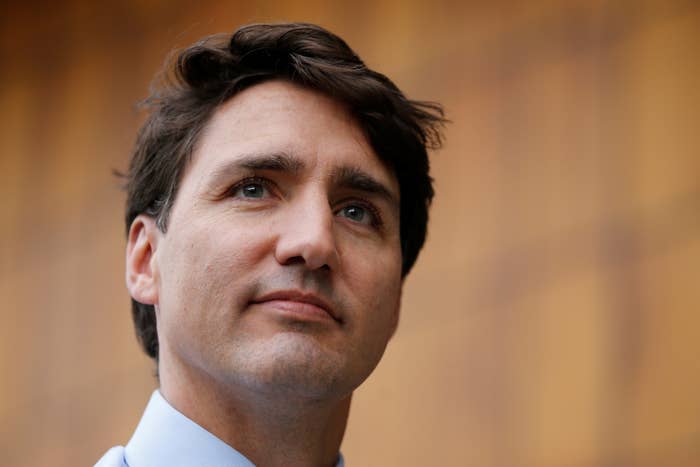 A female reporter who was allegedly groped by Canadian Prime Minister Justin Trudeau almost 20 years ago said Friday that she didn't do anything about it then and won't be doing anything about it now.
The allegation was first reported in a recently resurfaced editorial that was published in the Creston Valley Advance, a community newspaper in British Columbia, in August 2000.
In the editorial, Trudeau, who was 28 at the time, was accused of "groping" the newspaper's reporter during a music festival sponsored by a beer company.
According to the editorial, Trudeau apologized for inappropriately "handling" the woman after he realized she was a reporter.
"I'm sorry. If I had known you were reporting for a national paper, I never would have been so forward," the Advance editorial quoted Trudeau as telling the reporter afterward.
On Friday, the woman, identified as Rose Knight, broke her silence and "reluctantly" issued a statement because of media pressure to confirm that she was the reporter in the editorial.
"The incident referred to in the Editorial did occur, as reported. Mr. Trudeau did apologize the next day," Knight wrote. "I did not pursue the Incident at the time and will not be pursuing the Incident further."
She added that she would not be discussing the incident any further.
Her statement comes after Trudeau told reporters that he was "confident that I did not act inappropriately."
"I've been reflecting very carefully on what I remember from that incident almost 20 years ago," Trudeau said Thursday. "Even when the original editorial came out at the time, I was fairly confident, I was very confident, that I hadn't acted in a way that I felt was in any way inappropriate."