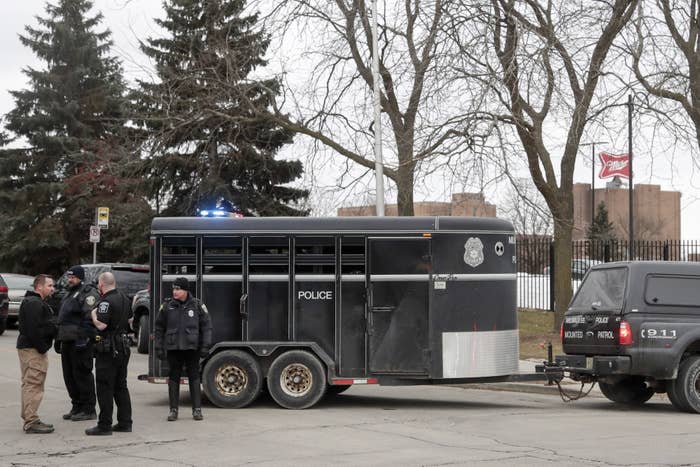 An employee at a major multinational brewing company in Milwaukee opened fire on his coworkers Wednesday afternoon, killing five people and then himself, officials said.

Milwaukee police responded to a call of a shooting at the Molson Coors Beverage Company's campus at about 2:08 p.m., Police Chief Alfonso Morales said. Molson Coors owns the iconic Milwaukee-based Miller Brewing Company.

Officers arrived on scene and located the suspect, identified as 51-year-old Anthony Ferrill, who had died of an apparent self-inflicted gunshot wound, as well as five adult victims, who were all employees at the facility, Morales said.
"There were five individuals who went to work today just like everybody goes to work and they thought they were going to go to work finish their day and return to their families," Mayor Tom Barrett said. "They didn't and tragically they never will."

In a statement Wednesday evening, Molson Coors CEO Gavin Hattersley confirmed that the shooter was an active employee at the brewery.
"Unfortunately, I am devastated to share that we lost five other members of our family in this tragic incident," Hattersley said. "There are no words to express the deep sadness many of us are feeling right now."
On Thursday, police identified the victims as Jesus Valle Jr., 33 of Milwaukee, Gennady Levshetz, 61, of Mequon, Trevor Wetselaar, 33, of Milwaukee, Dana Walk, 57, of Delafield, and Dale Hudson, 60, of Waukesha. Hattersley said the victims were power house operators, machinists, and electricians.
"They were part of the fabric of our company and our community and we will miss them terribly," he said during a press conference with law enforcement officials.
At the start of a White House press conference where he planned to discuss coronavirus, President Donald Trump addressed the shooting, calling the shooter a "wicked murderer."

Trump said that in addition to the deceased, there were others who were "badly wounded," but Morales said no one else was injured.
"It's a terrible thing, terrible thing," Trump said. "Our hearts go out to the people of Wisconsin and to the families."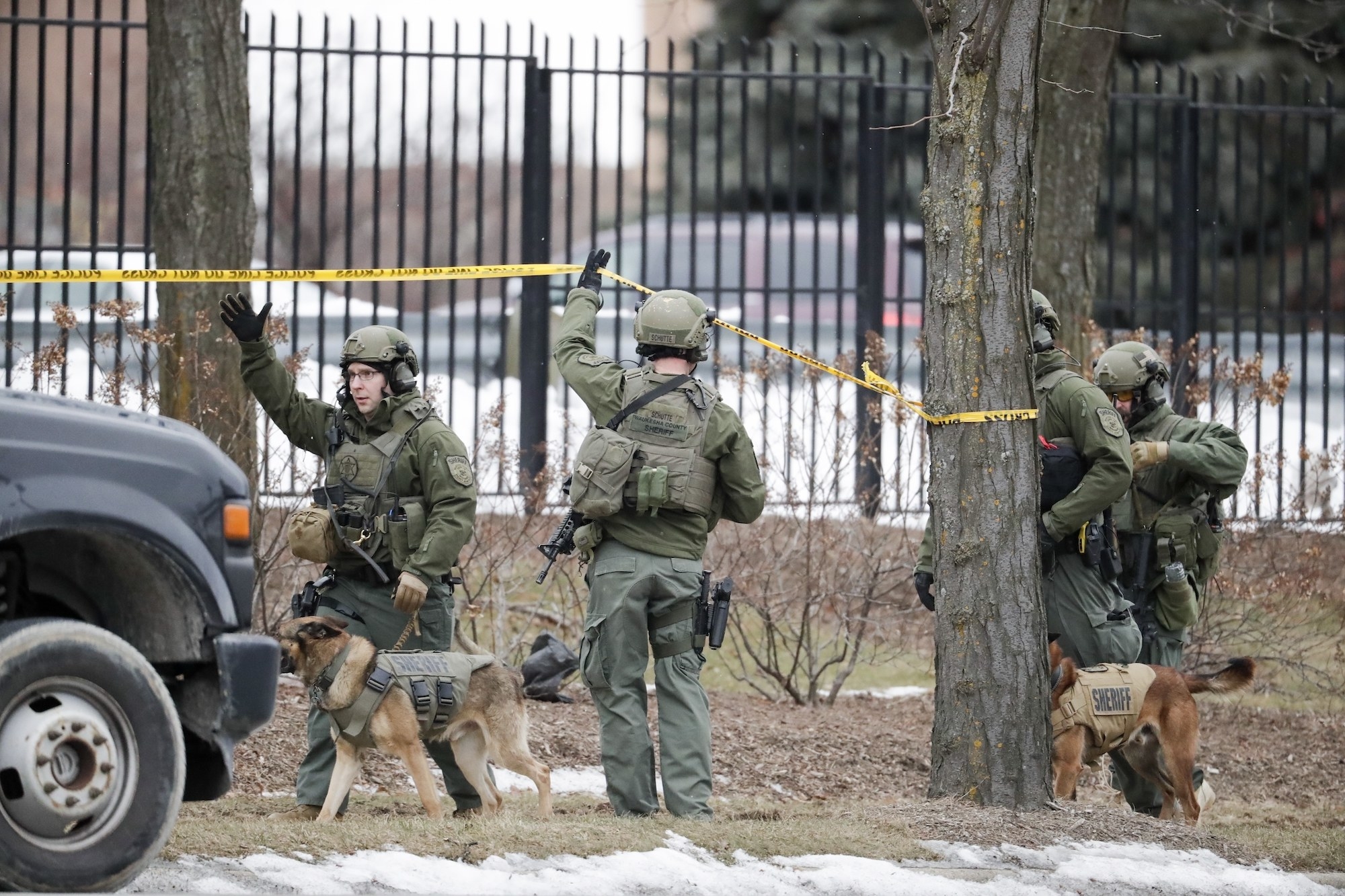 Morales said Wednesday evening that police were still clearing the massive complex, which includes corporate offices as well as the famous Miller Brewery, where tours are held daily. He added that more than 1,000 employees work on the campus.

A possible motive for the attack was not yet known. Officials are continuing to investigate.
"The hearts of the people of Wisconsin go out to the folks that were needlessly murdered at Molson Coors this afternoon," Gov. Tony Evers said during a press conference. "It is a tragedy for Milwaukee, yes, but it is a tragedy for the entire state of Wisconsin."

Officials from several local agencies, as well as agents from the FBI and the Bureau of Alcohol, Tobacco, Firearms and Explosives responded to the scene.

"Today's workplace shooting at Miller Coors Brewery is a terrible tragedy and our hearts are heavy with sorrow for all the workers and their families impacted by this senseless act of violence," said Stephanie Bloomingdale, president of the Wisconsin state AFL-CIO, the union that represents Miller workers.
"Every working man and woman who goes into work each day should be able to go home to their loved ones and their family members at the end of each and every shift, safe and sound," her statement continued.

The shooting was the 11th mass shooting in Wisconsin since 2004, according to Lt. Gov. Mandela Barnes, who called on local, state, and federal officials to take action against gun violence.

"We shouldn't accept this," Barnes said during a press conference. "This is not the way that things should be, and we should never grow comfortable in the place of these repeated tragedies all across America."
UPDATE
Milwaukee police originally misstated the ages of Levshetz and Hudson. They are 61 and 60, respectively