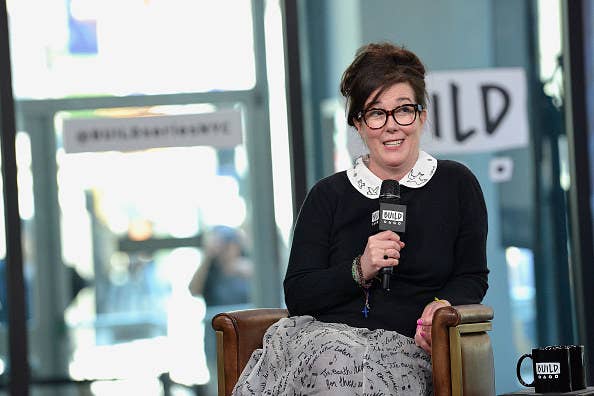 Fashion designer Kate Spade, who was found dead Tuesday after reportedly killing herself, dealt with mental illness for years and was self-medicating with alcohol, according to her older sister.
Reta Brosnahan Saffo told BuzzFeed News she believed Spade, 55, had bipolar disorder and said she was close to convincing her sister to enter a treatment center a couple years ago.
Saffo, 57, said she tried multiple times to persuade Spade to seek treatment at Silver Hill Hospital, a psychiatric facility in New Canaan, Connecticut.

"The signs were all there and I tried to help her for so long," she said by phone from Santa Fe, New Mexico, late Tuesday. "I'm not blaming myself — if I just could have been more successful. I was almost there."
Saffo said Spade seemed concerned about how the revelation of her mental illness would affect her image as "so fun, happy, and darling."
Spade built a fashion empire from a handbag company she founded in 1993. She eventually developed her business into one of the most recognized design brands in the world, growing from a single Manhattan store in 1996 to a lifestyle brand with 140 retail shops and outlet stores in the US and more than 175 locations internationally.
"Her image of Kate Spade was so important and had been ingrained in her since 1993," she said. "I just can't even imagine how much pain she must have been in."
Saffo said she never thought Spade would kill herself but recalled that she seemed fixated on the death of Robin Williams, who killed himself in 2014.
The sisters were together at a hotel when they heard the news about Williams' death.
"She kept watching it over an over and I said, 'Stop,'" Saffo said. "It was almost as though the plan was already in order. She did the same thing."
If you are thinking about suicide, please call the National Suicide Prevention Lifeline at 1-800-273-TALK (8255) or the Suicide Crisis Line at 1-800-784-2433.