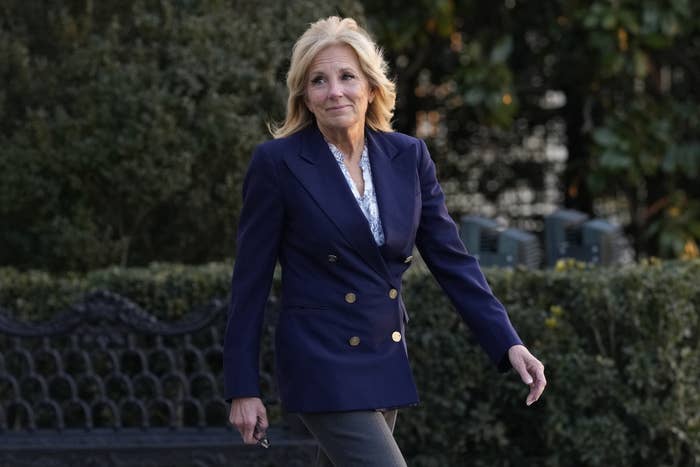 First lady Jill Biden underwent surgery Wednesday to remove cancerous lesions above her right eye and on her chest.

In a White House memo, Kevin O'Connor, the physician to the president, said all cancerous tissue was successfully removed during the procedure at Walter Reed National Military Medical Center. An additional lesion on her left eyelid was also excised and is being examined.
"As anticipated, the First Lady is experiencing some facial swelling and bruising, but is in good spirits and is feeling well," O'Connor wrote. "She will return to the White House later today."
The procedure, commonly known as Mohs surgery, confirmed that a small lesion above the first lady's right eye, as well as a lesion on the left side of her chest, were basal cell carcinomas, a common type of skin cancer. O'Connor said both lesions were completely excised and the margins were "clear of any residual skin cancer cells."
Basal cell carcinomas typically don't spread like other more serious types of skin cancers, the physician said.
The lesion above Biden's right eye was found during a routine skin cancer screening, the White House said last week. The additional lesion on her chest was identified during her preoperative consultation.