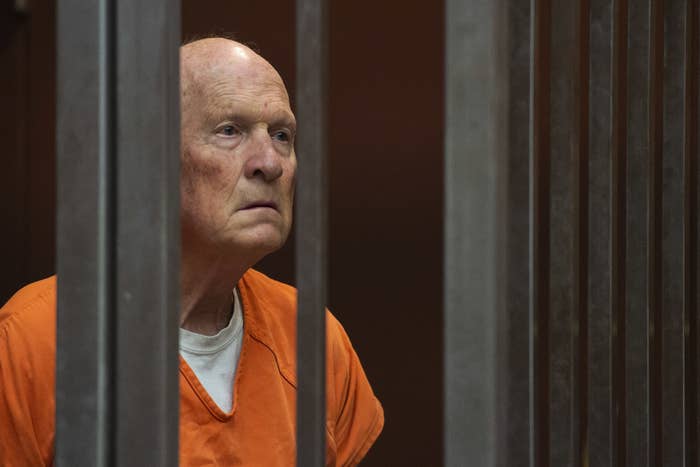 The suspected Golden State Killer will face additional charges for 13 kidnappings in two Northern California counties, officials announced on Tuesday.
Prosecutors filed an amended complaint combining the 13 murder charges previously filed against Joseph James DeAngelo, 72, in five different counties into one case and adding 13 counts of kidnapping to commit robbery for incidents that took place in Contra Costa and Sacramento counties in the late 1970s.
The case will be prosecuted in Sacramento County, where nine of the kidnappings and two of the murders occurred.
"It is very fitting that this journey for justice that has been sought for over 40 years ends in Sacramento," Sacramento County District Attorney Anne Marie Schubert said during a press conference announcing the decision to hold the trial in her jurisdiction. "I am proud to work with the colleagues standing with us and I look forward to ending this journey for justice."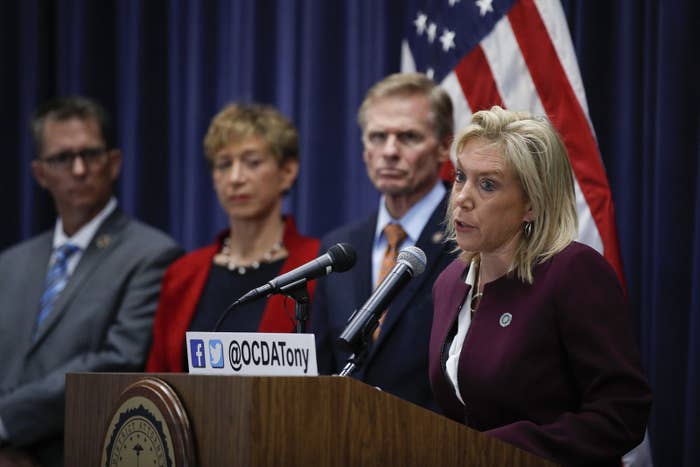 DeAngelo, who was arrested in April at his Citrus Heights home more than 40 years after the Golden State Killer began his spree of dozens of rapes, 13 killings, and more than 120 burglaries, is scheduled to be arraigned on all 26 charges on Thursday.
Schubert said prosecutors believe the kidnappings DeAngelo has been charged with were all sexually motivated but prosecutors were unable to file charges for the rapes because the statute of limitations for those crimes expired.
"Our theory will be that it was a motivation ... to rob as well as sexually assault. Obviously, criminals can have multiple motives," she said, adding that the lack of rape charge does not preclude prosecutors from introducing evidence related to the sexual assaults in the trial.
The murder charges, which were originally filed in Sacramento, Ventura, Tulare, Orange, and Santa Barbara counties, carry special circumstance allegations of multiple murders, murder during the commission of rape, robbery, and burglary.
The allegations make DeAngelo, an ex-cop and Navy veteran, eligible for the death penalty if he is convicted — though prosecutors have not yet decided whether to seek capital punishment.
"That process is quite a ways down the road," Ventura County District Attorney Greg Totten said.